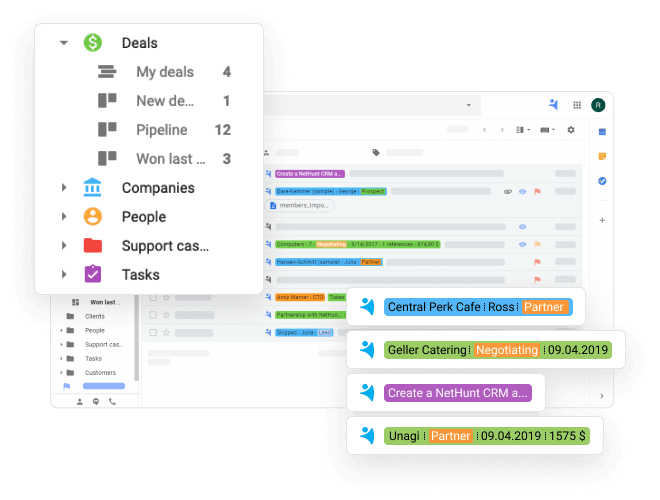 Why do you need contact management in Gmail?
A good and efficient contact management tool helps you keep your contacts organized, add as many details to them as you need, access them anytime, and use them for emailing, calling, or more sophisticated sales and marketing activities. This is like an address book with power-ups.
If you're using Gmail as your primary email client, Google Contacts will be your first choice for managing your contacts. As a part of G Suite family, Google Contacts is tightly integrated with your mailbox, as well as other G Suite apps. It has Android and iOS mobile app and is therefore accessible on the go.
On top of that, you can always import your contacts from other third-party applications and connect your data with the tools you're using every day — like NetHunt CRM. Getting organized feels great, and Google offers you the tools to make it happen.