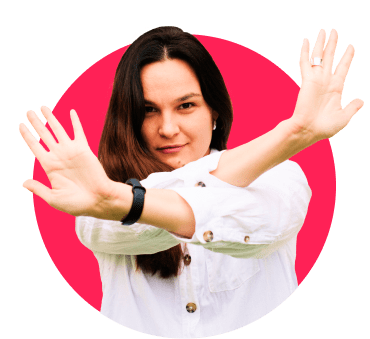 You don't have to add new contacts
manually
We've built Google Contacts Sync for NetHunt to synchronize your contacts with our CRM automatically and at regular intervals. In NetHunt, you create new contacts at the click of a button from inbound emails, LinkedIn, Intercom, or Facebook messages, and NetHunt automatically fills in contact's details where available.
You don't have to clean up
duplicate contacts
Our team designed a special Duplicate Prevention feature for NetHunt CRM that always keeps your customer base clean.

This CRM feature removes, merges or warns you about potential duplicates when you add new contacts to NetHunt.
You don't have to remind your team to
fill in all the details
NetHunt's Required Fields feature watches over your data to make sure your CRM contacts contain all the details that you need. You can pick which and how many fields should be required for your team. Required Fields feature is available for your Contacts, Companies, Deals, and also custom CRM folders.
You don't have to worry about
data leaks
NetHunt CRM stores your customer base securely in one place and protects you data from leaks or prying eyes by proper access management. NetHunt also goes through Google Security Assessment every year to confirm our CRM compliance with Google security policies and continue protecting NetHunt CRM user data.