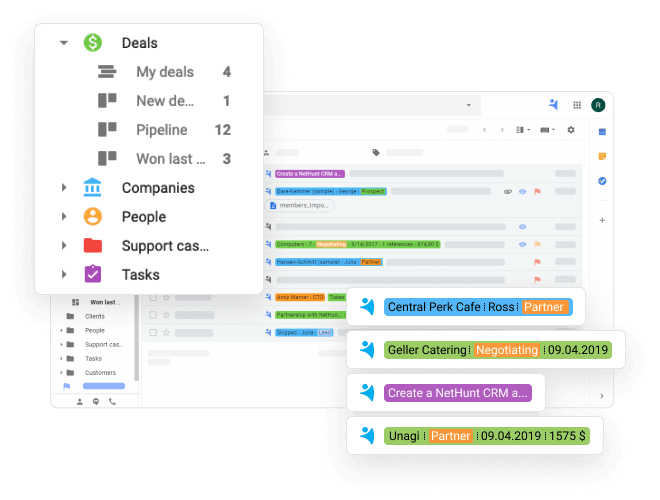 Why do you need a simple CRM app?
The two things in sales that probably matter most are speed and ease. A simple CRM is capable of providing complete and accurate details on the entire interaction history with a particular prospect. And this information is usually available with just one click. CRM also allows keeping track of the sales pipeline to ensure that sales teams always know where their opportunities stand relative to quota.
With two or five or even ten customers, manually tracking every customer detail and interaction is OK. But when it's 100, 500 and more, this task becomes barely doable. If your revenue will grow, so will the time that your sales team has to spend recording prospect and customer information, and eventually it's going to take over their days.
How successful your business is going to be largely depends on contacting your prospects at the right time, providing them relevant information and keeping track of all the opportunities in the pipeline. And you simply can't do this effectively without a CRM.