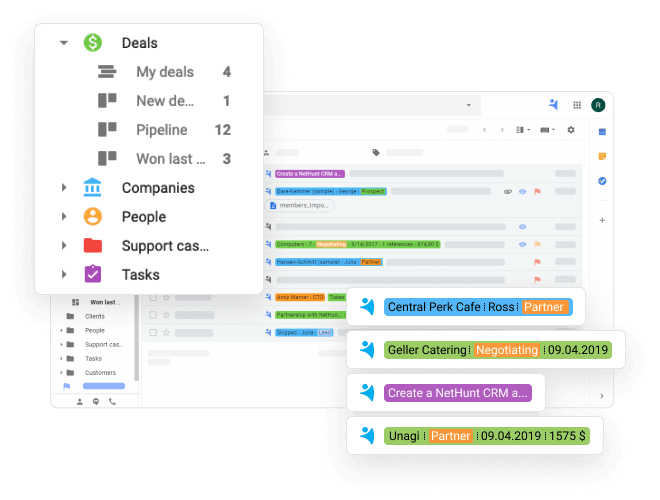 Why do you need a Contact Management software?
Relationships is the key elements of almost any company's success. Yet managing your business contacts effectively can be a tough challenge, since the interaction data and contact details are often stored in different software, on paper, and even in the memory of your sales team.
This is where contact relationship management software comes at handy. Its main goal is to make it easier for you not to just organize your contacts and communication with them in one place, but also to leverage these relationships according to your needs.
A good contact management tool also shows the right information when you need it, instantly putting you into context of a conversation you're having. It also makes it much easier to send an email or make a call to the right person in a target company. And with so many ways to contact leads and clients these days, a good contact management software can simplify this process, and integrate all these conversations into one unified place.