One lead is good. Two leads are better.
Unlike a lot of other, more complicated marketing concepts, 'the lead' is simple to understand. Well, understanding the concept is simple; to generate leads you need to work somewhat harder.
First things first... why even bother?
You can't just sit back and observe. You need to take deliberate action to prompt your prospects to convert. The more leads you have, the more customers you gain; the bigger your revenue is.
Without further ado, let's start generating!
What is a lead?
A lead is any person who shows interest in your business, its products and services in any shape or form. This interest can appear in them from either looking you up online, reaching out to you or communicating with you in any other way.
There are two main types of leads — marketing qualified lead (MQL) and sales qualified lead (SQL).
MQLs are prospects that can potentially turn into customers, but are not yet ready to make a purchasing decision. These are the people that have shown interest or initiated contact with the business but there's still not enough evidence to access their level of interest and predict their future actions.
These leads are dealt with by the marketing department. It focuses on lead nurturing, collecting all necessary data about MQLs from their responses to the marketing activities conducted. Once these leads are nurtured and almost ready to purchase, they are passed over to the sales department where they get requalified as SQLs. SQLs are leads who have passed the engagement stage, ready to be tackled with a direct sales push.
To determine where a lead currently is in their buyer journey and how they should be approached, they should be analysed individually by both marketing and sales.
It's also possible to differentiate a third type of product qualified lead (PQL). These are prospects that have already used the product you offer (typically, as a limited or free trial version) and are ready to upgrade to the paid version.
Example. A prospect is currently using a free version of your product, but asking your customer success team questions about features only accessible to paid users. In this case, they can be classified as a PQL. Communication with these leads is the sales team's responsibility.
What is lead generation?
Lead generation is the stimulation of interest for your product and business in general, so that they can then be converted to customers.
It's all the activities aimed at pointing targets towards your company until they're ready to purchase and become customers. This task can be tackled in different ways, but it all boils down to providing value for prospects. Only then can you develop interest in buying your product or at least hearing back from you in the future.
What are lead qualification and lead scoring?
Lead Qualification is the process of determining and assigning a lead's place in the sales pipeline.. To simplify the process of lead qualification, experienced marketers use something called…
Lead scoring. This is where sales teams assign each lead a numerical value to signify their attitude towards the product. Once all the criteria are identified, they sum up the scores to determine which category the lead falls into. They can either be closer to 'expressed initial interest in the product' or 'ready to purchase'.
The lead generation process is broken down into four steps:
A disengaged visitor discovers the company through one of your lead generation channels.
The visitor clicks on the call-to-action (CTA) object, taking them to an opt-in webform.
The visitor fills out the webform, usually exchanging their personal data for some kind of offer.
This visitor becomes a lead.
Why is lead generation important?
Lead generation is essential. The key benefits of lead generation are:
It allows you to collect valuable information about prospects.
Gathering contact information for your prospects, as well as information about their online behaviour and purchasing habits, gives you an opportunity to craft more personalised offers. Therefore, you can appeal to your prospects in such a way that they'd be more likely to buy your product.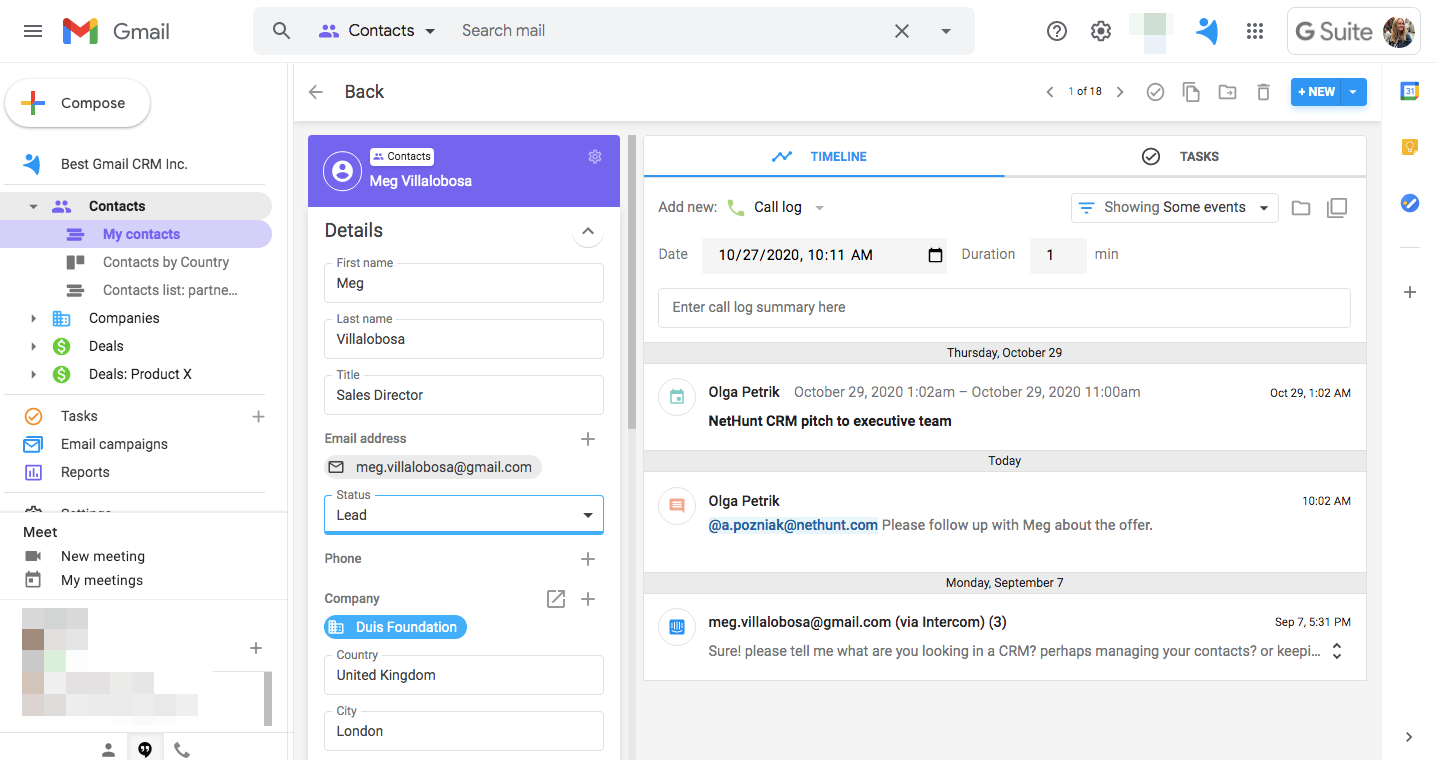 It raises brand awareness.
The more lead generation strategies you employ, the more well-known your company becomes in the market. By increasing your online presence; you are seen and heard.. It's a positive feedback loop in action!
It helps to target specific prospects.
You can prioritise your prospects according to how valuable and approach from your business would be... Deliberate lead generation helps to cut down on low-quality leads that don't offer as much value.
It boosts sales.
If you succeed in your lead generation process, you enjoy better conversations, and therefore, increase your sales.
Discover top reasons why your business doesn't have enough leads.
How to generate leads
There are two channels for lead generation: outbound and inbound marketing. The difference between the two lies in how invasive they are of a lead's time. Outbound marketing means interruption of prospects' lives as you try to introduce them to a product or service. Inbound marketing is much more subtle and respectful towards your prospects.
❌ Don't purchase leads.
Why not just buy leads and get over with it? It's a quick, time-efficient solution. Or at least it seems... In reality, purchasing leads is one of the worst tactics you can choose when developing your lead generation strategy.
The list of all the things that make lead buying a bad idea is long.
It creates a false sense of meaningful activity. It's important to be able to measure your performance. The number of leads generated is one of the key KPI metrics that help to position business and access its internal and external health. If you buy leads, you can't possibly know how many of the people you contact are genuinely interested in what you've got to offer.
It brings low-quality leads to your business. Whenever you buy leads, you play Russian Roulette. Even if you put a lot of time and effort into finding leads on sale that could potentially be interested in your business and the products you offer, it's not guaranteed they will be. Whenever you purchase leads instead of acquiring them, you end up accumulating a low-target database of leads. This makes it difficult to move them further down the sales funnel and convert.
You can face legal penalties. You should know that you can be penalised for buying mailing lists. If your business operates in the EU, personal data of EU residents is protected by the GDPR. Unless they specifically opt-in to be part of your mailing list, it's illegal for you to send them email campaigns or nurture those leads in any way.
What are the main channels for online lead generation?
Content
People love to feel like they're getting more than they're giving. The best lead generation channels are the ones that offer value to prospects, such as content.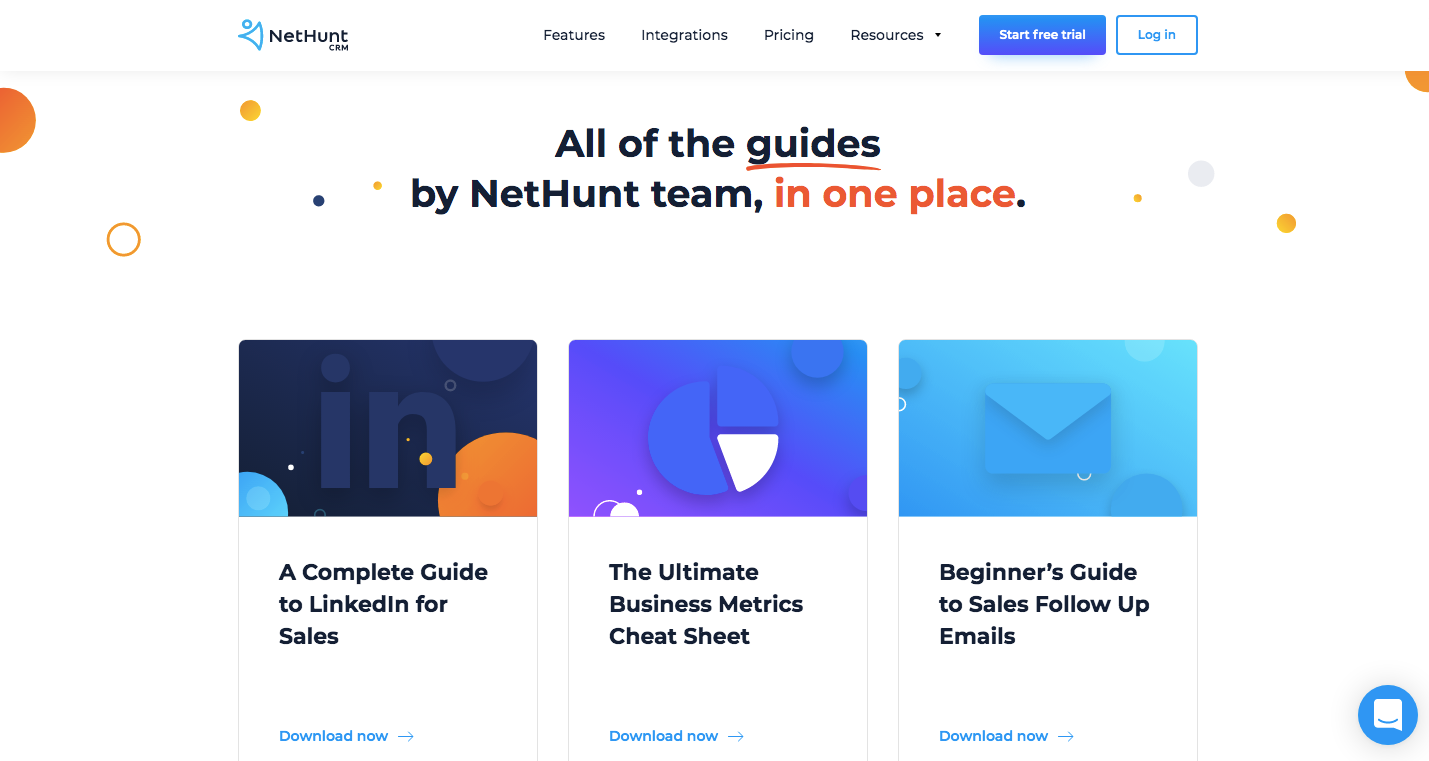 There are different ways in which a CTA can be incorporated into the content you share with visitors. Regardless of the shape of it, exchanging useful and interesting content for personal data seems like a fair deal in the eyes of future leads.
Ads and retargeting
Both advertisements and retargeting share the same goal of raising brand awareness, spreading the message about a brand and its specific offers. It's a paid lead generation channel, which implies it offers better results.
Regardless of the scope of your advertising campaign, you need to remember that your ads should include a clear CTA and offer with a matching landing page. Otherwise, your lead generation campaign could result in a lead generation catastrophe.
Social media
Social media platforms boast millions upon millions of users. It's likely that a hefty part of your prospects are using social media; your task is to reach out to them at the right time and turn them into leads.
Social media offers the best insight into the needs and wants of a target audience, helping you to approach them in the most effective and seamless way possible. A great example of lead generation thanks to social media channels is social selling.
Products
Work smarter not harder. If you don't feel like investing in an additional channel, you can benefit from the product you're already trying to sell. Roll out a demo version and prove to your target audience that a product can solve whatever problems they have.
Example. PQLs are by far the easiest leads to move down the sales pipeline, making them particularly valuable to marketers. Product offers can break down a lot of sales barriers. Too often, people don't want to express interest in a particular product or service because they're afraid of new things and don't want to end up disappointed in their purchase.
A great way to attract prospects is to offer them a free or limited version of the product you sell. Once they've experienced your product, it's much easier to entice them with additional properties of the paid version and convert them into customers.
Raise brand awareness by fully branding free and limited versions of your product to generate more leads.
Email
Email marketing has always been one of the biggest drivers behind lead generation. It's easy to reach out to people, with personalised offers encouraging them to take the actions you need them to take with strategically placed CTA buttons.
Once you already have people's contacts on your mailing list, you can start shooting more personalised campaigns to turn them into leads. A well-established drip campaign can work wonders in attracting more people to buy from you.
How to generate better-quality leads
Over time, the list of all possible lead generation strategies has grown massive. Depending on the specifics of your company, you might find one lead generation strategies more effective than another.
There are few limitations when it comes to lead generation; you can get as creative as you wish. However if you run a small business, you might want to opt for more conventional, trusted, and proven lead generation strategies.
A LinkedIn lead generation strategy
There's a reason why they call LinkedIn Prospect Heaven. With over three-quarters of all social media-generated leads coming from LinkedIn, it needs to be a part of any business' lead generation plan.
LinkedIn is famous for its networking features which allow you to find prospects quickly and turn them into leads without too much hustle. It offers countless opportunities for lead generation; the lair of the highest-quality leads on the internet. LinkedIn is a dedicated platform for working professionals, which implies users of this social media platform are either the people behind the decision-driving processes or know the person who is.
A Facebook lead generation strategy
Facebook has always been a cornerstone of social media lead generation. In the past, marketers used to include outbound links to generate traffic on their websites and other pages. However since 2007, when Facebook rolled out Facebook Lead Ads, the rules of Facebook lead generation have changed.
Nowadays, the platform's algorithms favour paid ads over the inbound ones.
Make sure you include the right instant form fields for lead capture into your lead generation ads.
Your lead generation process is significantly more effective if you customise the right instant form fields. While you can simply go with the standard option and collect your prospects' email addresses and names, you need to think about how you're going to process and utilise this information in the future.
It's wiser to ask for specific details to help nurture leads later on.
A lead magnet strategy
Lead magnets are pieces of valuable content that can be used to 'bribe' prospects to provide their contact information as an exchange. It can be anything from a simple checklist, to a powerful tool.
PPC lead generation
Remember the last time you googled something? It was probably four minutes ago to find this article. According to stats, every second of any given day, over 63,000 searches take place on Google. I could do the maths and tell you how many searches Google receives per day but even without it; that the figure is astronomical.
Pay-per-click (PPC) lead generation is a top strategy. If you set up a campaign correctly, you can enjoy a significant boost in clicks and generated leads. All you need to do is to get your SEO is check.
A referral lead generation strategy
No matter how effective the previous lead generation strategies are, there is not and likely won't be a strategy more powerful than word-of-mouth. People trust their peers' recommendations. Nearly 89% of consumers around the globe make the effort to read reviews online before buying products. According to statistics, 59% of US shoppers trust offline recommendations, 49% consider online word-of-mouth as highly credible and a whopping 93% of shoppers would consider purchasing the product recommended by a friend.
One way to ensure you get the word about your business out is to produce a high-quality product with lots of added value. In a time when everyone is basically a microblogger, sharing their opinions with the public, there's more information circulating than ever before. Customers share their experiences with businesses and particular products with their followers. If a product meets their expectations, it's likely that they'll leave positive feedback and encourage followers to buy it.
However, not all people are as socially active. Sometimes, it doesn't cross their mind to leave feedback about the product unless it was absolutely groundbreaking. But...
70% if consumers leave a review for a business when asked
[BrightHouse]
It turns out all you need to excel at lead generation is to ask customers to spread the word about your business. Sometimes it's enough to ask for a favour; other times you might need to set up a referral system for customers.
Lead generation is an important part of any marketing strategy; you need to approach the process critically. Don't stop at just one channel or just one strategy. The more, the merrier!
Let the leads lead your business to greatness.
Table of Contents
Crack the sales formula with CRM Lab
Twice a month, receive actionable CRM content to your inbox.
Join the
Telegram channel NetHunt CRM
All about CRM and B2B sales.
Join