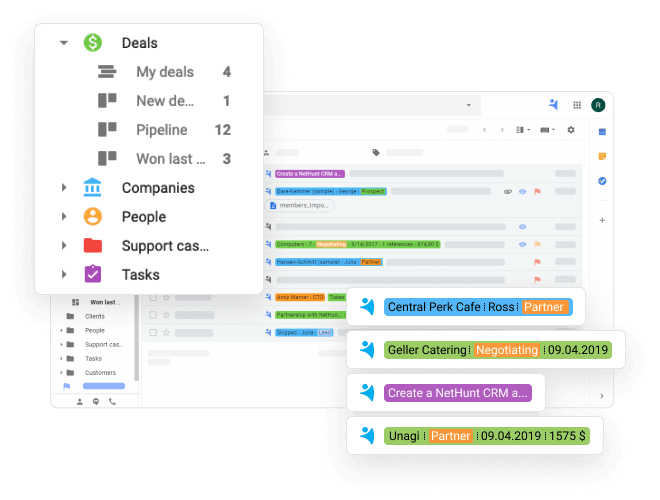 Why Coaches Need Our CRM?
CRM NetHunt for coaches is an optimal, automated solution for fitness centers that can fill the role of a coordinating intermediary between clients and employees. It provides personalization of the coaching approach to every other person, helping fitness or even life coaches to faster and more efficiently advance their customer along the sales funnel.
As a whole, the system has everything to help you sell more, provide higher-quality service, and get more leads.
For instance, using cards with client contacts, you can immediately find your way around the history of training sessions, diet tendencies, and health specifics when it comes to a certain person. This can help you choose the most fruitful scheme of training that wouldn't harm your client's health.
Another advantage of our CRM is that you can boost the accounting department's productivity. With our platform, composing monthly/quarterly/yearly financial reports won't be such a pain for your staff accountants. They will be able to access all the documents and financial data for certain periods of time in an instant.
With numerous integrations available out-of-the-box as well as with third-party solutions, you can get an all-in-one tool for Internet marketing as well.