How to use NetHunt CRM with Zapier
Zapier is simple solution for complex tasks. Just in several steps you can integrate almost any service you use daily in your business with NetHunt CRM. The best part is that even if you know next to nothing about API or programming, you can still achieve the desired solution!
NetHunt is currently in the open beta mode with Zapier, therefore here is the guide on how to join and make your zaps.
NetHunt as Trigger
Most apps can be used in Zapier as Triggers or Actions. First we'll take a look at how to use NetHunt CRM as a Trigger app, meaning that NetHunt will be the first app in your Zap and other apps will react once they notice some changes in NetHunt CRM data.
1) Log in to your existing Zapier account or create a new one.

2) Follow this link to see all the Zaps available or to create your own one.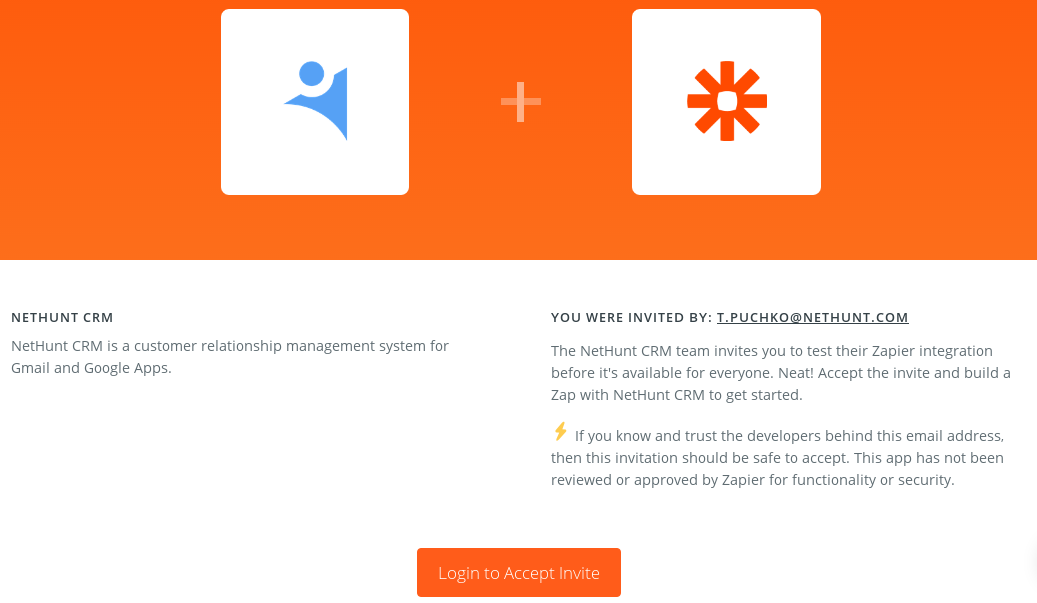 3) Choose NetHunt CRM as a Trigger.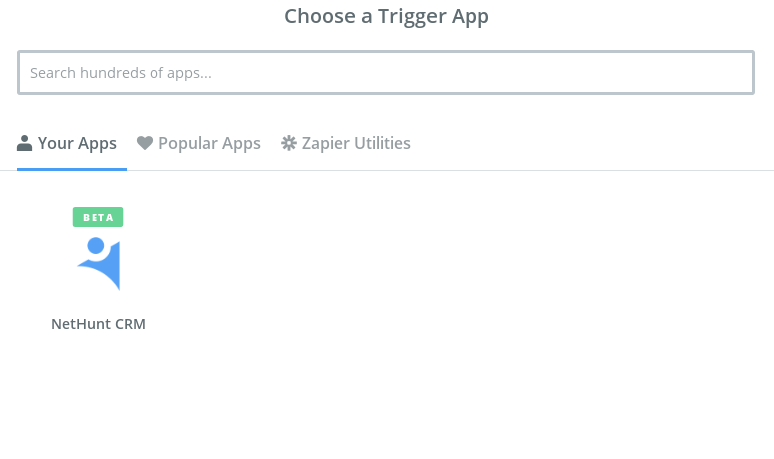 4) Set up a Trigger action for your Zap.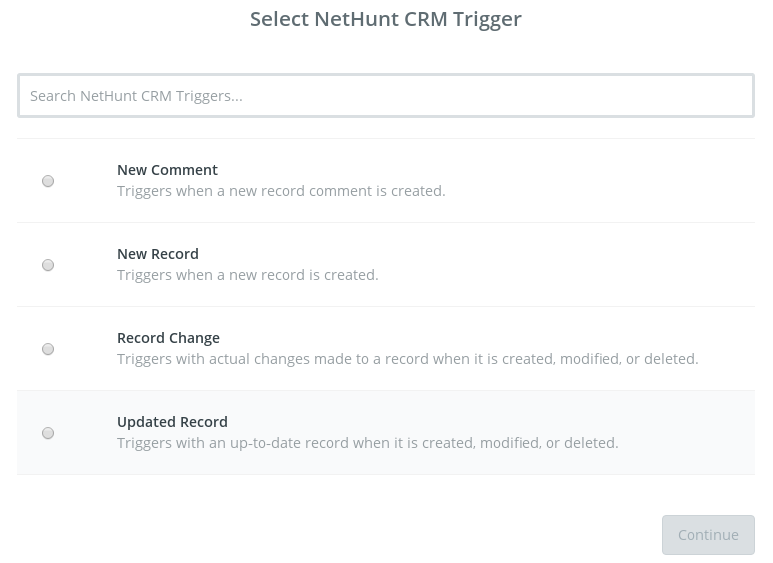 5) Choose, for example, Create Record as an Action for NetHunt.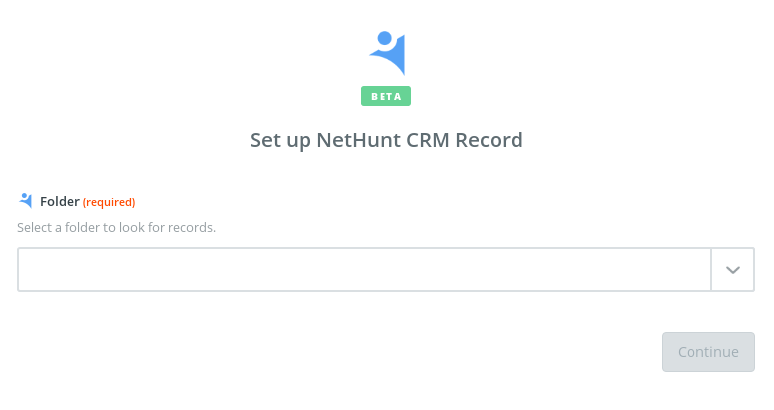 6) Connect your NetHunt CRM account to Zapier:
- Enter your Gmail email address where you have NetHunt CRM installed and enabled;
- Paste in the API key (you can generate it in your Gmail inbox Settings under the NetHunt CRM tab).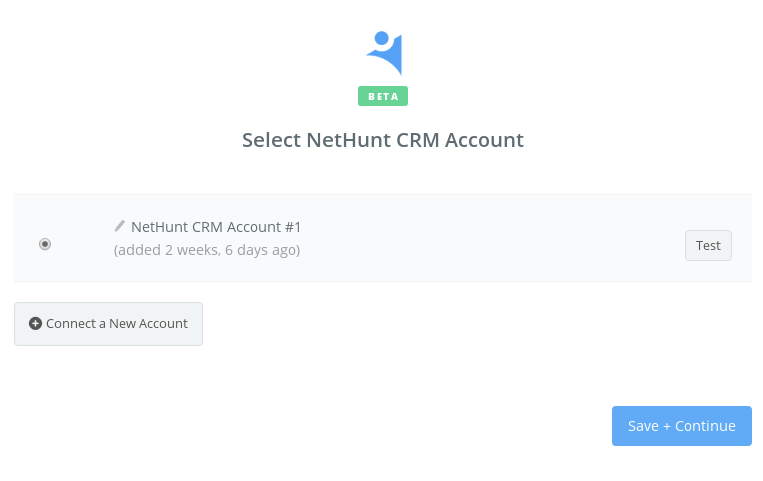 7) Set up Templates. Map the data from your Trigger app to the corresponding NetHunt CRM folder.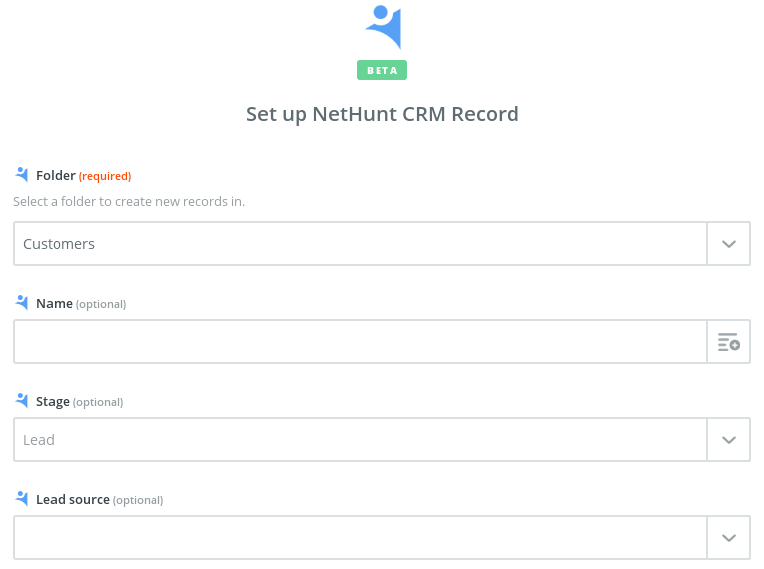 8) After the setup is completed, don't forget to enable this Zap.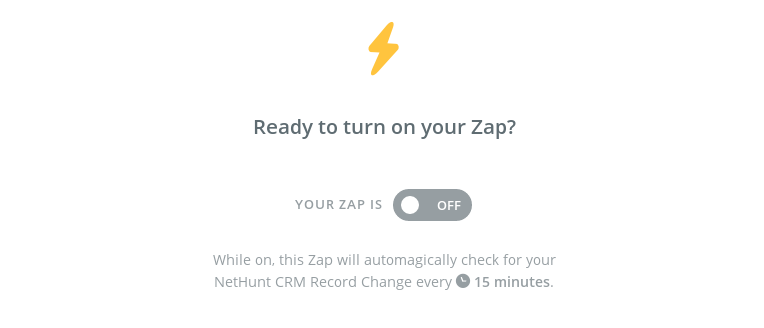 NetHunt as Action
NetHunt CRM can also perform the role of an Action app, meaning that once you make changes in some other app, NetHunt will react and follow the action you've set.
1) Сhoose NetHunt in the selection of apps.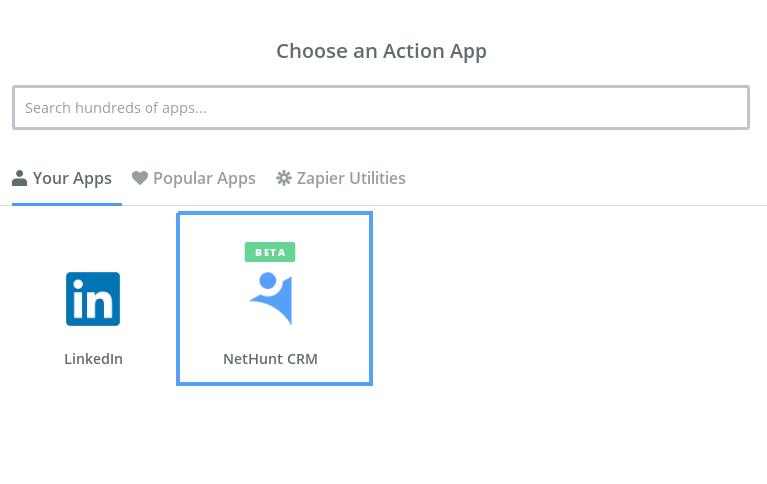 2) Set up an Action for your Zap.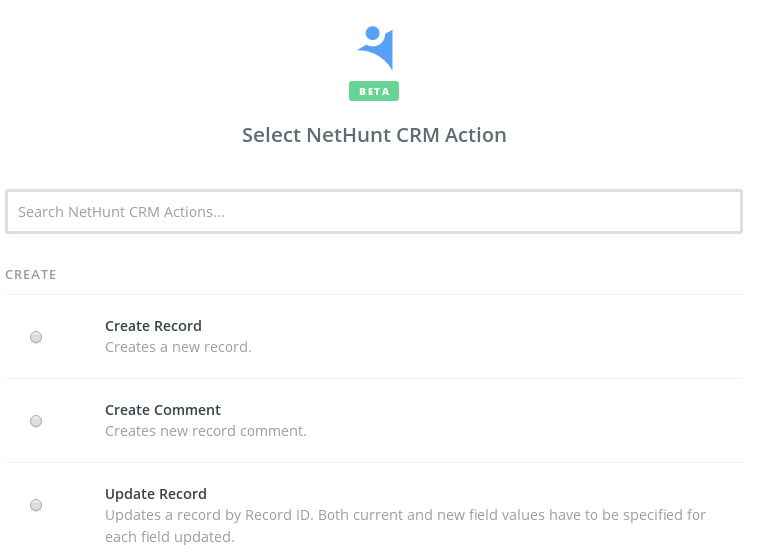 … and follow the templates as in setting the triggers.
If you need any assistance with setting up your Zaps with NetHunt CRM, feel free to contact us at support@nethunt.com!