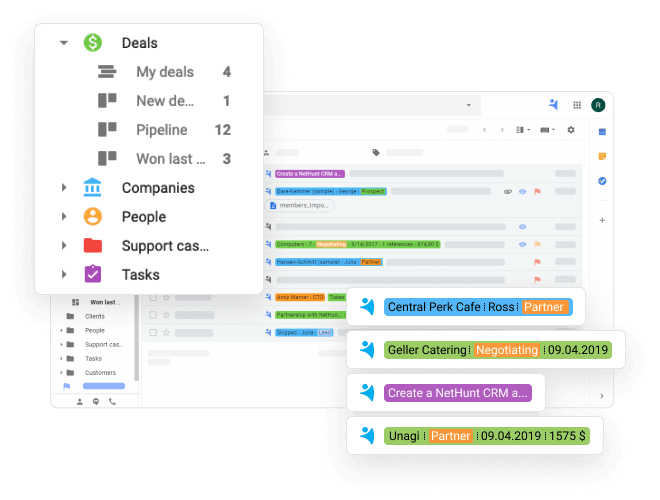 Why you need a CRM for recruiting?
Most importantly, a good CRM for recruiting company will make your business more responsive, efficient, and therefore profitable. The truth is that the bigger your recruiting company gets, the larger you candidates and clients database becomes. Tracking talent, all the related communication, and activity of your recruiting team can quickly become unmanageable if the business is growing. And this, in turn, might lead to losing candidates, losing important accounts, making other errors caused by this chaos.
A CRM is designed to make this growth more structured, organized and painless. It'll help you move away from the routine manual work, work on building better relationships with candidates, and add up new recruiters to your team quickly and easily.
A good CRM for recruiters will also provide reports and insights into the progress your team makes. It'll help you spot the bottlenecks before they get out of hands and improve in a timely manner.