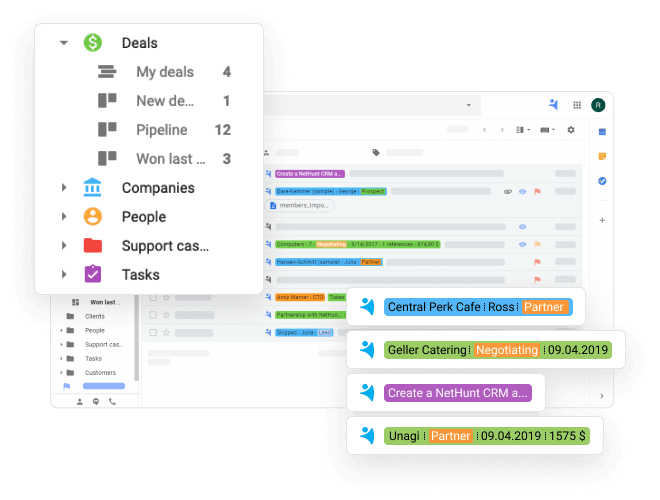 Why freelancers need a CRM tool?
Freelance business evolves around people. And it is really difficult to keep track of all the moving parts and tiny bits around a client relationship just using a pen-and-paper approach. Moreover, regardless of their profession, freelancers also need to perform several other roles: a marketer, negotiator, accountant, and a project manager. That is why, whether full-time or part-time, freelancers need to be organized.
Using spreadsheets helps for a while, but once your freelance career grows, manual data entry and information spread across multiple tools becomes a waste of your most valuable resource — you. Your time, brainpower, and focus should be set on the things that only you can do.
A simple CRM for freelancers can centralize the business side of freelancing, such as contacts management, task scheduling, calendar events, setting reminders, bulk emailing, pipelines and forecasting… the list goes on. In other words, a CRM for freelancers can help you organize your business and grow.