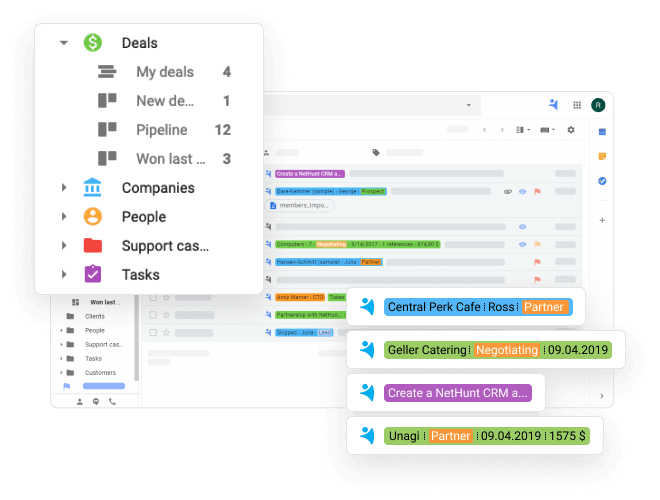 Why do Financial Advisors Need NetHunt CRM?
The success of any financial advisor depends on their customers. As they acquire more clients, they have to deal with an overwhelming amount of personal data, service details, assets information, etc.
Luckily for financial advisors CRM can optimize this information so they can focus on providing great customer service. Such a solution can automatically book appointments with clients, help you provide personalized service to each client, and expand your reach through a range of channels.