Standard apps are far from perfect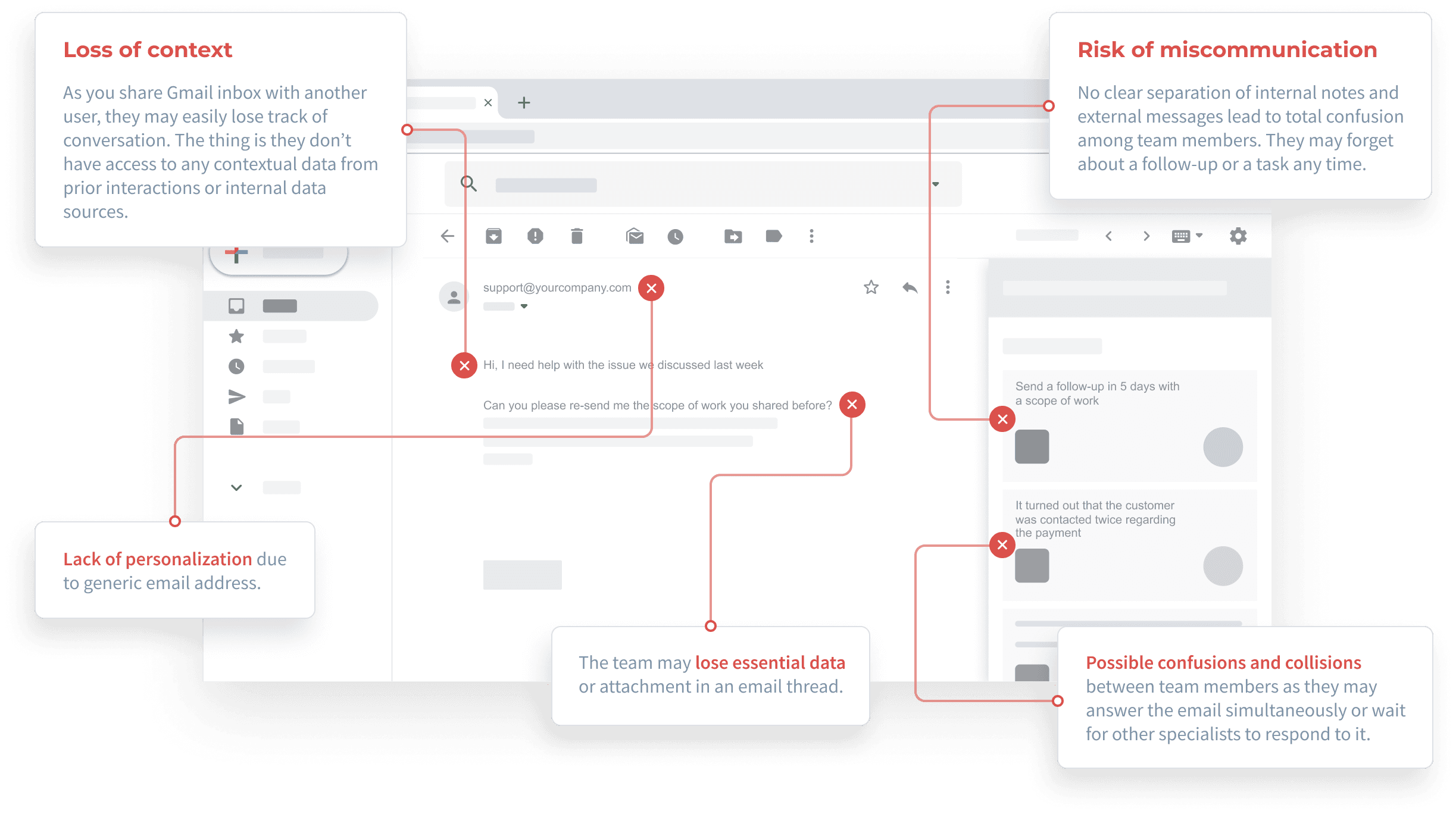 NetHunt is more than just a shared inbox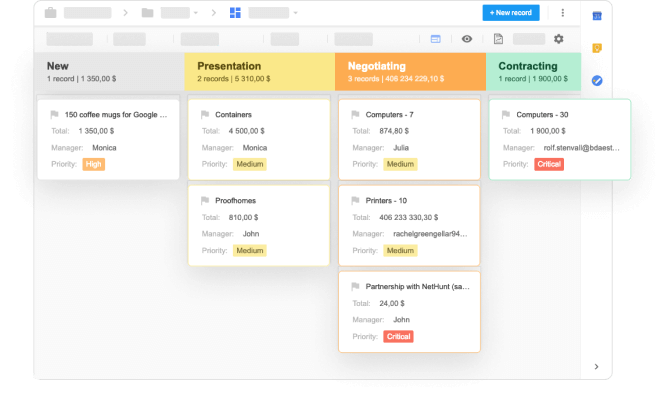 Stay in the context of any conversation
Access all customer data and correspondence in a couple of clicks with a CRM for inbox. Add notes to the conversations and log calls not to forget anything.
Quickly search through the CRM data for the right information.
Respond right from your inbox - no need to use other tools.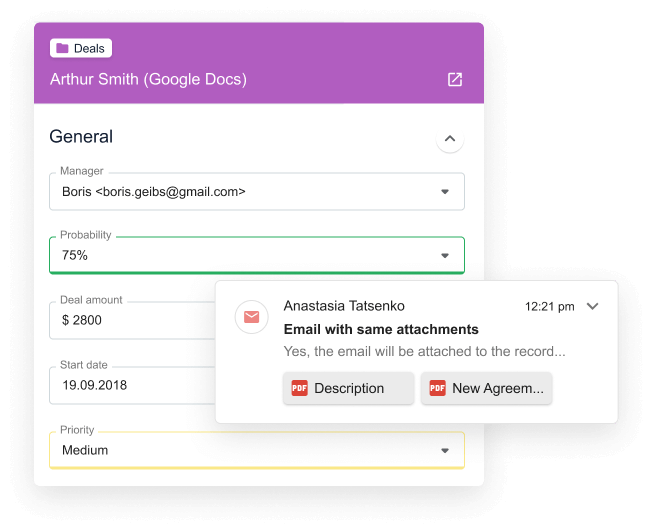 Automate repetitive tasks
Automatically link all your customer conversations to their profiles.
Easily capture incoming messages, create leads or tickets, and assign them to a particular teammate. Being a great alternative to a Shared Inbox tool, NetHunt provides the entire Gmail CRM system with plenty of automation options.
Improve your team work
Share an account among users or set up mail delegation in a few clicks.
Increase transparency and accountability around your team emails.
Get insights to team's performance and the results of email campaigns. If you want to create a Shared Inbox in Gmail, try NetHunt and benefit from advanced analytics and professional workflow.