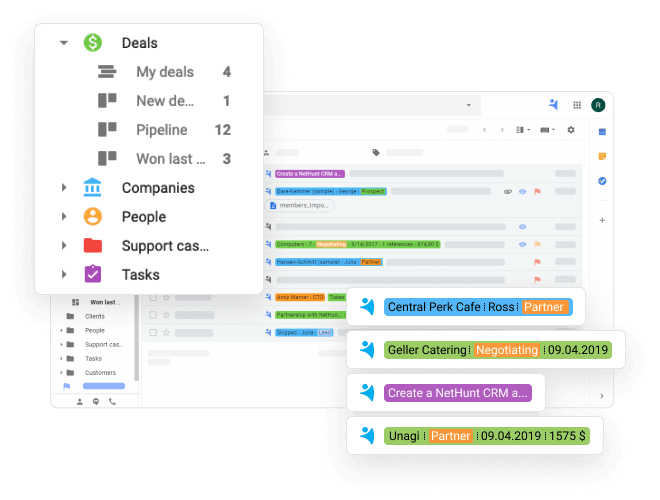 What does CRM stand for in sales?
A CRM is a salesperson's best friend, and here's why. The core benefit of every sales CRM is helping you to improve customer service and customer experience and thus be more efficient in your job. Sales industry is super-customer-centric these days and this trend is not leaving anywhere soon. Every interaction made with a client should be should be as beneficial for the client as for a sales agent.
The best sales CRM is also capable of automating your daily sales operations like sending email campaigns, linking your emails, filling out or updating customer profiles, sending follow-ups, combining reports, etc. Everything that can be automated should be automated to allow sales agents to focus on improving customer interactions and getting more deals closed.
As much as the main focus of communications is the relationship between agent and client, a good CRM also improves communication within the organization itself, ensuring that key data is available to right people when required.
And finally, having sales CRM tools on a phone allows the sales team to do updates, take notes, and record every communication on the go saving time and reducing the chance of errors.