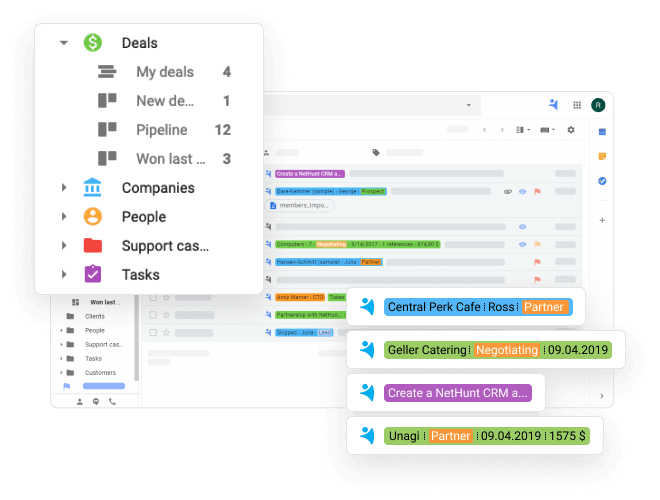 Why Does Insurance Business Needs CRM?
Insurance agencies need a complex integrated CRM solution. This is exactly what NetHunt offers - a single multifunctional CRM system capable to organize the business workflow and customers management process right inside the insurance agency's inbox. As insurance business means a broad target audience of customers who regularly need to update their insurance policies, NetHunt provides the most reliable solution. Using this CRM, customers obtain the opportunity to save all the contact data and previous correspondence related to each customer right inside the NetHunt CRM records registered every time the new customer applies to a company. Such an approach allows NetHunt team to provide the insurance agencies the unique opportunity to save important information about each customer once and forever.
Furthermore, simple bulk email campaigns conducted using the NetHunt's Professional & Enterprise tariffs feature allow to significantly increase the scales of target audience regularly informed about insurance agency's business updates related to services provided. Thereby, bulk mailing campaigns allow using emails as an advertising tool. But the convenience of this functionality does not stop at this. The email link tracking function available for Professional and Enterprise software versions allows improving the advertising campaigns according to the data collected after the previous such campaigns. Having the click-through rates with NetHunt it is always easier to measure the online advertising campaign success.