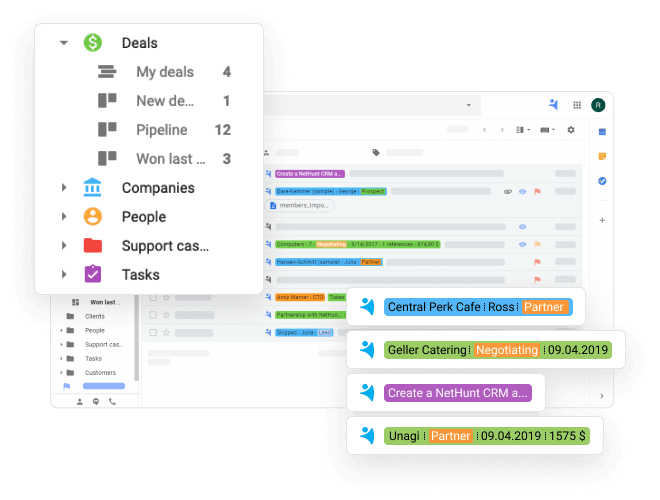 Why do you need to log emails to a CRM?
Email logging allows you to store all your communication in the CRM attached to relevant contacts, companies or deals. This way you don't need to browse through your Inbox each time when you need to refresh the communication history with a client or a lead.
Even more, emails that you've linked to your CRM records are available not only to yourself, but to your team as well. This, in turn, makes things much easier when a team member leaves the company or a customer is re-assigned to another sales rep.
Most of the CRM tools require users to BCC a specific email address in order for the email to get linked to a CRM. NetHunt CRM, however, has a smart email logging feature that inks your email conversations to relevant contacts automatically. Logged emails are visible to your colleagues providing them with context and details for any customer, deal or request.