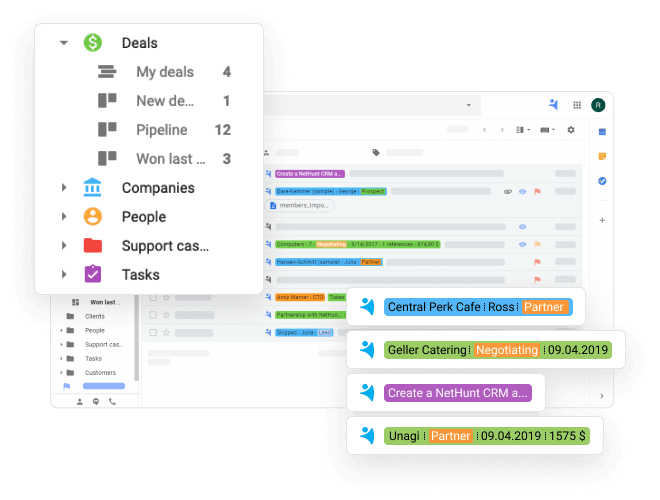 Why you need a Sales Team CRM?
Managing sales process and building client relations is easy when you have 5-10 customers. However, it becomes barely manageable when you have 100, 500 or more customers and are talking with multiple people in different departments within those companies. Since more and more organizations are moving towards customer-centric approach in sales, maintaining client data on paper or in spreadsheets is no longer enough.

A CRM system for sales allows something as simple as tracking when you last emailed your prospects, up to monitoring where your potential clients are in the sales cycle and setting workflows to nurture your leads. In large organizations a CRM would also ensure that all departments — accounting, customer success, sales and marketing — have access to the same information, making customer interactions more smooth and efficient.
A perfect CRM will guide your sales team through their sales process, as well as ensure customers are always followed up with. If implemented and used correctly, CRM has the power to boost the performance of any sales team and help them master effective leads management, follow up on sales opportunities systematically and on time, prioritize follow up activities, and reach their sales goals faster.