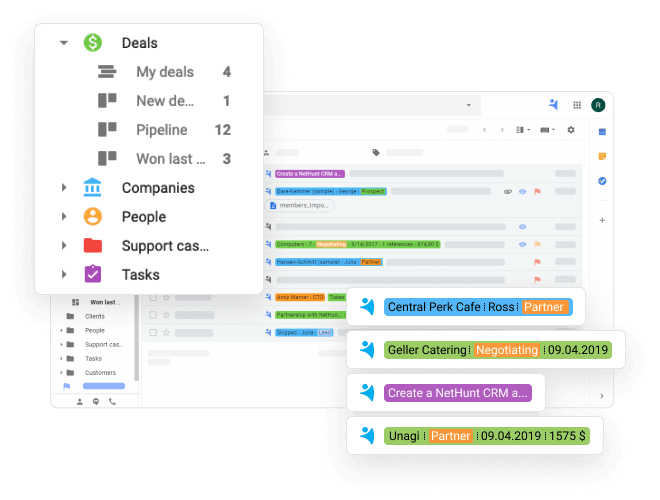 Why you need a CRM for solo entrepreneurs?
While CRM comes as an irreplaceable core solution for large businesses, this tool equally means a lot for small firms run by solopreneurs. Regardless of the company size, if you want to stay ahead of competitors and keep your business grow, a CRM solution is a must-have for you.
Overall, CRM software allows you to manage your customer relationships better and improve customer satisfaction rate. Moving you customer database from an excel spreadsheet to a CRM makes this information much more structured, accessible and helpful for a faster business conversion. Then, as your business is getting more complex, multiple customer interaction channels, marketing activities, lead generation and growing customer base, simply would not fit in those simple spreadsheets. Therefore the earlier you employ a CRM the better as you will have enough time for a learning curve, experimenting with CRM structure and figuring out how it'll work best in your particular case.
Among other things, a good CRM for solo entrepreneurs will help you better manage your time and efforts by keeping track of every pipeline stage and focusing on what's most important. And finally, it helps you to not only gain new clients, but also retain existing ones by collecting and storing every detail about your interaction with them in an intuitive, easy-to-access database.