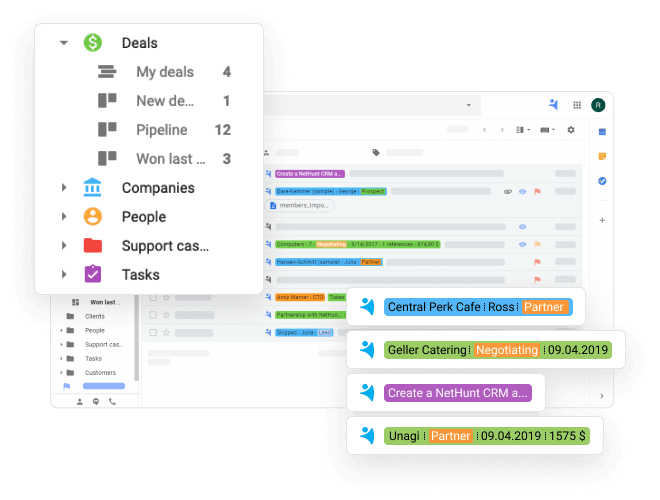 What does CRM stand for in marketing?
A CRM in marketing can help teams and individual professionals improve on their marketing activities in three different ways.
First of all, CRM allows segmenting your contacts database for a more focused targeting of marketing campaigns. To get a high response rate from potential customers, marketers need to send out messages that appeal exactly to them. Since CRM contains full and organized set of data for each contact, it helps marketers target potentially profitable customers and draft messages that would engage them in the most efficient way. Moreover, CRM usually allows segmenting not only by industry, jobs or age, but also based on recent activities, responses, products already purchased, e-mails opened and replied, etc.
Once the audience is segmented into meaningful groups, next step is to personalize the message, and this is when CRM steps in again. You can address your potential and existing customers by their name, mention their company name, position or other details that would shape conversation in a way that it suits that particular customer.
And finally, with CRM marketing solutions, you can analyze whether your campaigns were successful. Once you find out which ones were the best performing, you can reuse the most successful campaigns and templates for new contacts and audiences.