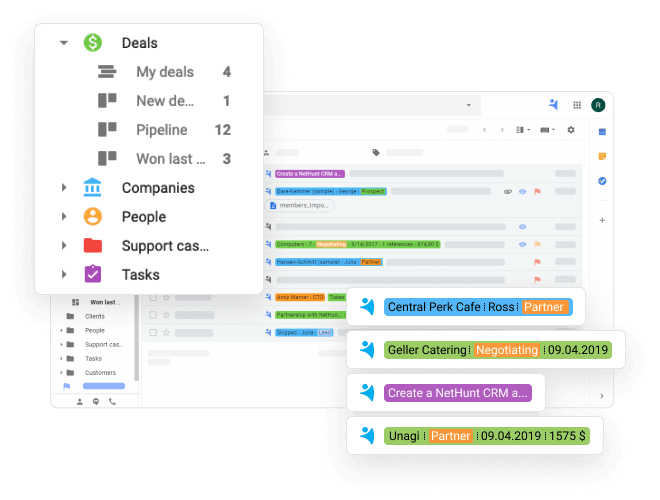 Why do you need a sales tracking app?
Sales tracking is the process of collecting and storing every detail of all the interactions a lead or a client has had with a company from the very point of entry. This includes emails, phone calls, meetings and chats; as well as the customer path down the funnel. Overall, this process helps understand how effective your sales efforts are and access the details on how a leads is conversing with your company.
Some other advantages of sales tracking apps are getting more detailed insights into your sales funnel, understanding what brings maximum revenue and why; identifying when something goes not as planned and avoiding risks; monitoring behavior and preferences of your leads and improving communication with them.
To pick up the right sales tracking app, consider the following must-have features:

Easy-to-use interface.
The sales tracking tool should be a time saver — simple and intuitive, not requiring a lot of time time implement and learn.
Extensive customization capabilities.
To tailor the tool to your processes and workflows, you should be able to add your own fields, folders, and stages, etc.
Multiple pipelines.
Sales tracking app should allow you to visualize your sales and marketing pipelines, as well as build selections of leads based on their stages and activities.
Detailed reports.
Since reports are the key element showing you how effective your team's sales efforts were, it is critical to have a set of details analytics and custom reports in a sales tracking software.