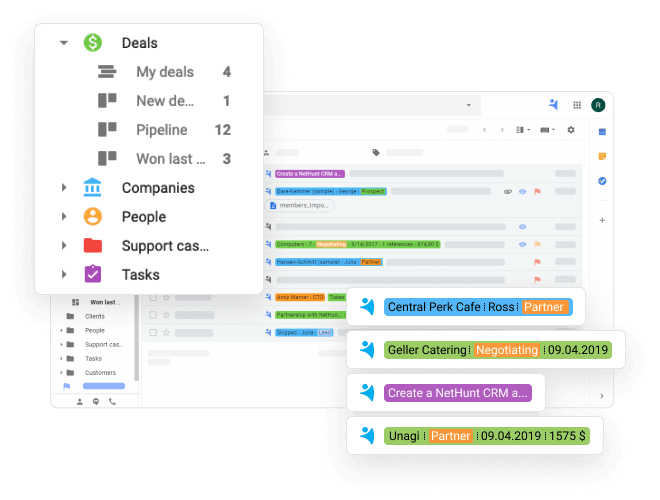 Why do you need a simple lead tracking software?
Lead tracking tools help sales and marketing teams work together efficiently, find more qualified leads, and eventually close more deals. Often lead tracking also helps improve overall user experience and impress your audience. Having contact information, company details, and the history of interaction at your fingertips at the time you need it, allows you to revive your cold leads or tailor your prospecting email in no time.
For marketing departments, lead tracking determines where their leads came from, whether they were contacted, and how effective their promo campaigns are. Having all the relevant details on hands, they can pre-qualify incoming leads and pass them on to their colleagues from sales for further conversion.
Additionally, lead tracking and management software lets you personalize your sales outreach, spend lesser time on more effective follow-ups, and cut down on the amount of time you spend preparing for a sales call.
And finally, lead management tools track sales activities across the whole team with a dashboard showing statistics on how many sales calls were made, emails sent, meetings held, and tasks completed.