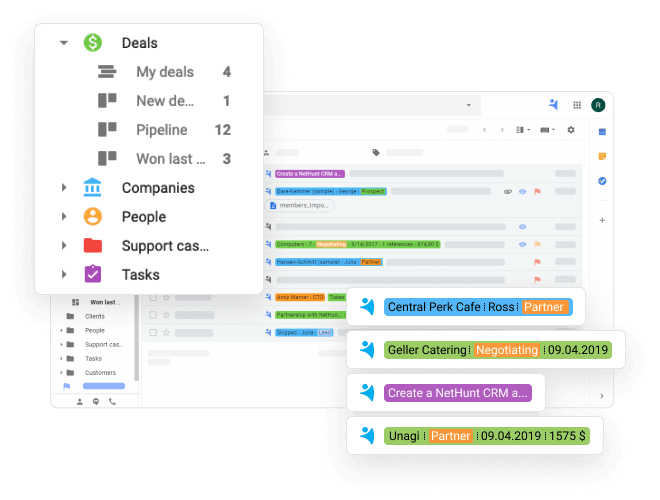 Why do you need a lead management tool in Gmail?
Lead management (aka customer acquisition management or contact management) is the process of managing prospective customers that generally includes lead generation activities, customer inquiry and capture, sorting and segmenting leads, and then nurturing.
Lead management process is designed to help businesses identify tactics and processes that are bringing in the best leads, so that they can be scaled later on. It also allows teams to drill down into the tiniest detail of the sales process and interactions history, and see how and why this specific lead has converted and the other has not.
That being said, managing 100 leads is a lot easier than managing say 10,000 or even 100,000 leads. To successfully manage these leads funnels, companies are employing lead management tools that are seamlessly integrated with Gmail and automating a number of routine tasks, like data capturing, leads creation, bulk emailing, etc. Managing leads from your Gmail means calls, demos, and meetings — and even revenue — aren't falling through the cracks.