Romeo and Juliet. John and Yoko. Brad Pitt and Jennifer Aniston. Real estate and CRM.
That's right, real estate and CRM go together like chips and ketchup.
Two completely different beasts; different things born centuries apart, coming together to just... work. But why?
Well, juggling dozens of clients, numbers, and locations at once; being a dollar short or an hour late can be heartbreaking in such a competitive industry.
Real estate is hard work.
Shall I continue? Unsociable hours, working on commission with no guarantees, colleagues stabbing you in the back, constantly on call, rejection looming around every corner.
Real estate is really hard work.
Organisation, automation, and growth: CRM makes it easy. With the technology evolving faster than we can pump these articles out, it's getting easier still. As a realtor, there's not much more you need in terms of back office than a shared database, data entry taken care of, and a chance to stay on the ball.
CRM for real estate gives you all of that, and this is your essential guide to real estate CRM.
---
What is a CRM in real estate?
Real Estate CRM software helps realtors do their job. It gleans, gathers, and organises real estate agencies data and information, finding leads from multiple sources and maintaining their data in a strictly uniform way.
CRM for real estate automates sales and data entry processes, so individual realtors can spend more time in their field on call. It even manages the post-sale process, which is an essential aspect of real-estating, generating referrals, and making a good name for a real estate business.
Real Estate CRM software optimises the tasks that are important to realtors.
1. Real Estate CRM centralises data
The principal function of CRM in any industry is to bring data together, under one umbrella, for everybody to share access to. In real estate, this is even more important. As realtors, we are constantly on our feet, in the car, out in the field, and desperate to stay on time. Data centralisation helps realtors stay on top of their constantly-growing pile of things to do.
🏠 A NETHUNT CRM FOR REAL ESTATE TOP TIP 🏠
Whether its client data, team data, calendar data, or whatever else, make sure your chosen CRM for real estate offers a mobile app to access data on the move. This gives busy realtors 24/7 access to their data on-the-go, wherever in the field you may be. It also means that data can be updated and uploaded as you move. Nothing missed, nothing lost; a seamless CRM experience for all users across the board, putting them all on the same page and singing from the same sheet.
2. Real Estate CRM speeds up response times
Real estate is a cut-throat industry. Being a minute late or a pound short can be absolutely devastating. Even more devastating, when we take into account the sums of money that are involved and the fact that reputations are on the line with every single deal. Customer experience needs to be spot on; emails need answering and chat tools need responding to. With an effective CRM working for your business, you can easily put your customer first with half the effort that you are already spending.
Real estate is built upon closing the deal - CRM knows when and how you need to do it.
🏠 A NETHUNT CRM FOR REAL ESTATE TOP TIP 🏠
Choose a CRM system that already integrates with the tools you use. For example, NetHunt CRM offers full Gmail integration, meaning it fits snug inside your existing inbox and blends with the features that are already there. In fact, CRM integrations evolve all the time; different platforms offer access to different tools. So, whether clients contact your business through email, web form, Intercom Chat, Messenger or anywhere else… make sure they arrive in the same place for a rapid response.
Find out more about the tools which integrate with NetHunt CRM!
3. Real Estate CRM notifies teams
In the same vein as centralising data and speeding up response times, is CRM's notification ability for different communication platforms. It's worth noting that this is a relatively new feature for CRM, using something called web hooks, and so not every platform can offer this capability. Have your team notified when a deal is moved to won… or lost; know whether you want to open that bottle of bubbly to celebrate or to drown your sorrows. Notifications keep the team together.
How to set up email notifications for NetHunt CRM
Open the Workflow creator by clicking the icon on the left-hand sidebar of your NetHunt dashboard.
Our starting trigger is When a field changes stage, and then we choose the folder, Deals.
We need to specify the change we want to see, otherwise you'll receive an email every time a deal changes any stage in your pipeline.
We specify the change from a specific value, Any to Won. It doesn't matter if we only run it once per record or not, because a detail should only move to Won once.
Save it.
Next we simply need to compose our email. For your action, you should choose 'Send an email'. Here, we can choose who we're gonna send our email from, and of course who we want to send to. In our case, we're gonna choose different people in our team, simply because we're using this as a notification system. We choose everyone in our sales team.
Subject line should be something simple, but clearly outlined. The body of our email should be similarly simple. If we want we can add macros, but this is just a cross-team email, so there's not much point.
Finally, end our Workflow and activate it.
We need to test it. We head back to our NetHunt dashboard. Set a random, test deal to Won and check the old inbox. You should have an email telling you it's done.
Head to this blog post and find out how to automatically label incoming emails.
Find out how to create a loop for your real estate team and keep them in it.
4. Real Estate CRM deals with the money side of things
Money is what it's all about at the end of the day. Many CRM systems help with the financial side of things, by calculating different metrics and having different features to calculate invoices and such. I can't speak for the other CRM systems, but I can ask Mauricio from our lovely customer success team to speak and teach you how to calculate real estate commission in NetHunt CRM.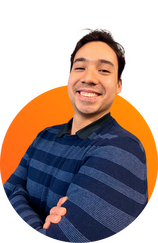 "Hey guys! I wanna teach all the realtors out there what our system can do to calculate the commission your company earns on each house sale."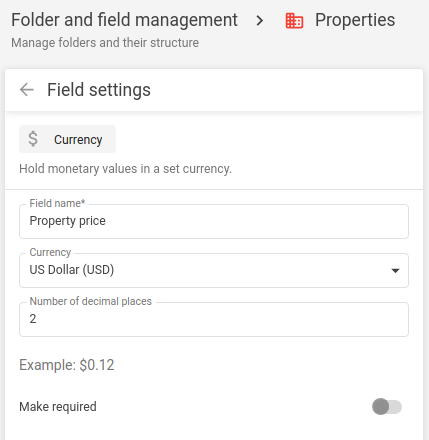 "So, in this screenshot I'm showing how my folder is set up; property price, commission percent, and commission value. The price is independent and the real estate agent can simply input the value of the property themselves - this is just a currency field."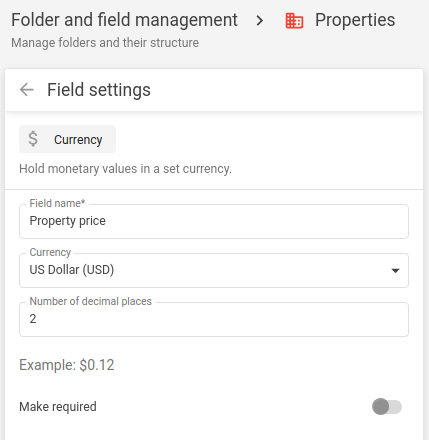 "Next, I want to show you how I, as an imaginary realtor, have got this folder set up. The commission percent depends on the value of the property and it is calculated with the formula field as: if the value is higher than 350.000 USD, then the commission percent is 10% and for then for lower prices, the commission percent is 5%."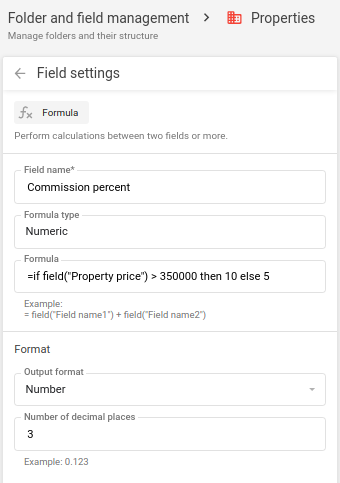 "The commission value is simply calculated considering the property price and the commission percent. Afterwards, it's always available to real estate users for every property in their database."
Nice one Mauricio. 👍
To handle real estate deals, you might also consider a real estate transaction management system — check out our list of the best software!
5. Real Estate CRM helps develop long-term customer relationships
After a house is sold, you might feel as if the hard work is done. But, the truth is that the hard work should only just be beginning. If you did a good enough job on your last client, expect three more to be queuing up at your office door. It is said that 75% of a realtor's business comes from word-of-mouth referrals and a data-rich CRM system can help spread the word even more.
A well-managed CRM system is brimming with data and information. You shouldn't let this data just there and take up valuable storage space – use it. Maybe one of your clients needs a decorator and you know just the guy or gal to do it. You might know a man with a van who can help a client move house. It's nice to be nice and developing word-of-mouth within a community is essential.
🏠 A NETHUNT CRM FOR REAL ESTATE TOP TIP 🏠
Make sure your chosen real estate CRM has a 'bulk email' feature. This feature allows users to build a fully-customisable list of recipients, prepare beautiful, eye-catching texts from pre-set templates, and take full control of the whole delivery process. You can personalise an email campaign with each recipient's name, project details, and individual offers to help your real estate business stand out from the spam. Even better, the best CRM for real estate features drip campaigns. Learn more about them.
6. Real Estate CRM manages and closes more deals simultaneously
"Realtors earning $100,000 or more in gross commission income are more than twice as likely to use technology tools like a CRM than agents who earn less."
The Close
Real Estate CRM comparison charts
You might know by now that there are a million-and-one different CRM systems out there, each with different features from the last, and each with a claim to being the best real estate CRM 2021. I've put together seven of the best, ordered by their user-rating on Capterra and with information about price, features, and with some real estate CRM reviews thrown in there that are surely going to be useful.
* It's also worth stating that those Capterra scores are out of a possible five stars; that they are true as of 26th April 2021.
# 1: NetHunt CRM
Founded in 2015
4.8 ⭐ on Capterra
From $24 per user, per month
NetHunt might not necessarily be a dedicated real estate CRM platform, but its beauty lies in its simplicity and adaptability. Our software blends directly into Gmail, placing a fully-featured CRM at the heart of your Gmail inbox. The best thing about our system is that we put your CRM everywhere, leaving no stone unturned in the perpetual quest for customer experience and lead management. Organisation, automation, growth; achieved through a flexible system. Start your free trial.
NetHunt CRM for real estate features...
✔️ Mobile apps.
✔️ Email campaigns.
✔️ Inside Gmail.
✔️ Automation.
✔️ Integrations.
✔️ Free trial.
# 2: monday.com CRM
Founded in 2012
4.6 ⭐ on Capterra
From $29 per user, per month
monday.com is a powerful Resource Management software. It's a flexible system which bends and adapts to fit your exact business model. At its core are those beautiful CRM-y features, like lead capture, data management, and marketing features. Realtors will find specific joy in monday.com's listing manager and interactive map which enhances market visualisation.
monday.com CRM for real estate features...
✔️ Property management.
✔️ Marketing.
✔️ Social media.
✔️ Reporting.
✔️ Lead capture.
✔️ Free trial.
# 3: BoomTown
Founded in 2006
4.4 ⭐ on Capterra
From $99 per user, per month
Boomtown is a CRM platform aimed towards real estate agents who want to accelerate the growth of their business. I think we can all get on board with that. Boomtown helps attain this growth by generating new prospects, managing and controlling data effectively, and increasing individual agent productivity. Aside from the standard CRM-y bits, BoomTown features client + property matching, social media integrations, and automatic alerts and notifications.
BoomTown CRM for real estate features...
✔️ Chatbot.
✔️ Integrations.
✔️ Remote access.
✔️ Workflows.
✔️ Bulk emailing.
✔️ Contact management.
# 4: WiseAgent
Founded in 2001
4.4 ⭐ on Capterra
From $29 per user, per month
After over 20 years playing the CRM game, WiseAgent have got the CRM basics down to a tee. They offer simple functions for everyday processes, such as contact management, interaction tracking, segmentation, and email marketing. Their real-estate specialist tools are similar to Propertybase's, and users are treated to functions such as client-property matching, property alerts, and referral tracking.
WiseAgent CRM for real estate features...
✔️ Interaction tracking.
✔️ Lead qualification.
✔️ Commission management.
✔️ Email marketing.
✔️ Listing management.
✔️ Free trial.
# 5: Liondesk
Founded in 2014
4.2 ⭐ on Capterra
From $25 per user, per month
Liondesk is a CRM platform dedicated to building relationships, generating leads, nurturing them, and maintaining lead management post-purchase. There are a handful of automatic features such as task reminders, and automatic follow-ups, but realtors are probably more interested in the platform's more nouvelle features such as video emailing, yard sign text generator, and power dialer.
Liondesk CRM for real estate features...
✔️ Lead capture.
✔️ Lead qualification.
✔️ Sales pipeline.
✔️ Referral tracking.
✔️ Contact management.
✔️ Free trial.
# 6: Zoho
Founded in 1996
4.2 ⭐ on Capterra
From $14 per user, per month
Zoho is the old grandpa of this CRM list. In their quarter-century's worth of experience, the Zoho guys have got the basics down to a tee. Contact management, bulk marketing features, lead capture, and more reporting opportunities than you can shake a stick at. Realtors can find use in the platform's ability to handle multiple incoming requests, price quotation preparation, and mobile apps to assist you in the field. In fact, you can build a version of Zoho that fits your exact business model and goals.
Zoho CRM for real estate features...
✔️ Client + property matching.
✔️ Marketing features.
✔️ Extensive reporting.
✔️ Lead capture.
✔️ Contact management.
✔️ Alerts and notifications.
# 7: Propertybase
Founded in 2010
3.9 ⭐ on Capterra
From ? per user, per month
Propertybase is a dedicated CRM for real estate with a bunch of different dedicated real estate CRM features. The first is Front Desk, a system which captures leads from different real estate mobile app development portals around the world. This feature automatically imports data from different industry sources and plants them inside a Propertybase contact file. Propertybase also features automatic client + property matching, which finds clients their ideal properties based on user-set variables.
Propertybase CRM for real estate features...
✔️ Property database integration.
✔️ Lead scoring.
✔️ Listing management.
✔️ Client + property matching.
✔️ Alerts and notifications.
✔️ Free trial.
---
Real estate and CRM. It's a match made in heaven.
Sign up for a 14-day free trial, request a free demo, and fall in love with NetHunt CRM today.
Table of Contents
Crack the sales formula with CRM Lab
Twice a month, receive actionable CRM content to your inbox.
Join the
Telegram channel NetHunt CRM
All about CRM and B2B sales.
Join