Hi, I'm Kirill from NetHunt CRM! You should definitely give NetHunt CRM a try! It's a powerful CRM system that lives inside your Gmail inbox, allowing you to organise your customer data and automate your sales processes.
Have you already whipped your wallet out?
Now, what if it wasn't my recommendation? What if your close friend was raving about NetHunt CRM and its many benefits? Would you be more inclined to purchase it?
92% of consumers trust the referral or recommendations of people they know personally.
🗣️ Nielsen
When referred to a business, customers build immediate interest in the company and its offers, making the closing process easier for salespeople.
In fact, 82% of B2B sales leaders believe that referrals generate the best leads.
But here's the catch... Referrals are as effective as they are difficult to acquire.
Asking your existing clients to refer someone to your business is a delicate process. Start getting more positive replies to your referral requests. Get on good terms with your customers and know all the tricks.
Read on to find the recipe for a guaranteed referral.
Why do you need to generate referrals from existing customers?
Here are some of the most prominent benefits of referrals…
Referrals help you target a more precise audience. As a rule of thumb, people only recommend brands and products to those interested in them.
Referrals help you reach a wider audience. Referred customers are 4 times more likely to refer your brand to others
Referrals are more effective in making sales than any other marketing channel. Leads from referrals have a 30% higher conversion rate than those generated from other marketing channels
Referred leads tend to have higher LTV. In terms of lifetime value, referral leads are ahead by 16% compared to others
Referred customers have a lower churn rate than customers acquired via other channels. Referred customers have a 37% higher retention rate.
🗣️ Ross
9 foolproof strategies to get more high-quality referrals
Now that you understand the value that referrals can bring to your business, it's time you find out the best strategies to make existing customers refer your business to their friends and peers.
Know when the time to ask is
When asking for a referral, a sales representative must ensure they're asking at the appropriate time. Clients might be reluctant to provide the sales representative with the referral if their professional relationship with the company has just started.
Therefore, the account manager develops the company-customer relationship appropriately so that the customer has had the opportunity to develop brand loyalty.
Some great moments to ask for a referral would be…
When a customer mentions their satisfaction with your product
When a customer provides you with a testimonial
When a customer has already referred someone to you
When a customer mentions something like "hey, your product is a lifesaver"
When you've helped your customer successfully complete a project
It all comes down to the same reason, your customer has already displayed trust in your company. And those moments specifically are when a customer has already displayed positive emotions towards your product. Sharing those same emotions with others isn't difficult for them.
This process can be made more accessible with the help of a CRM system. CRM maintains information about the customer's activity and past requests. Sales representatives use this information to gauge how likely the customer is to give a referral.
If you have a CRM system that offers automations, such as NetHunt CRM, you can also schedule automatic task creation once a prospect has spent a certain amount of time at the company.
Utilise referral marketing
It goes without saying that referral marketing increases the number of prospects driven to your business. After all, creating additional incentive for the company's existing customers to refer others will increase the likelihood of a customer doing it.
However, in B2B, where deals are often made with salespeople rather than at the checkout page, keeping track of who should receive which referral bonus gets complicated. CRM steps in and the problem is solved.
A field can be added to the client card to keep track of their referral bonuses.
NetHunt CRM also offers linked records and companies. This means that when a new customer gets added to the database, you can link their customer card to the person who has referred them.
With the help of formula fields, affiliate discount amount or product credit can automatically be calculated and displayed on the customer card.
Keep track of information to create a personalised approach
When asking a prospect for a referral, creating a personalised approach helps build trust between you and the customer and remind them of your product's value. To achieve this, a salesperson needs to collect and store information from their conversations with the customer.
A CRM makes this significantly more accessible. With the help of the dedicated feed in the customer card, details of all previous customer contacts can be recorded in the notes section. Call recordings and open support tickets can also be added to the customer feed section if the CRM offers integrations with the other tools from the tech stack.
Some CRM systems like NetHunt CRM also offer LinkedIn integrations. It allows to add new leads from LinkedIn right into your CRM system, and scrape all the publicly available LinkedIn information to add it to the customer record.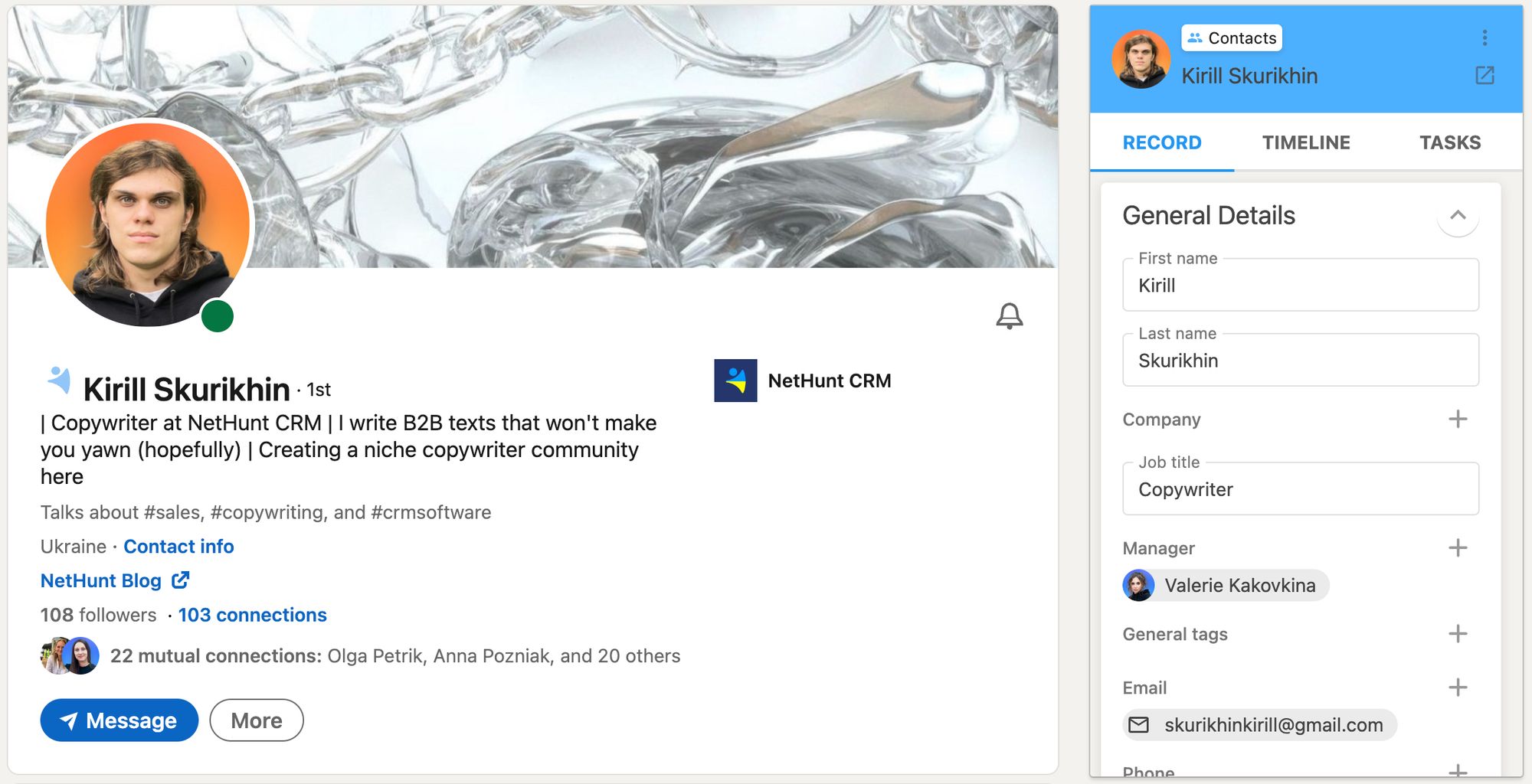 Ensure your clients receive an experience they want to share
If you want your clients to share their experience  and refer others to your business, you need to make sure that the experience the clients have with the product is referral-worthy.
You need to develop processes that ensure the customer's success in achieving their goals through the help of your product. One way to guarantee product usage is by implementing customer success and account management. These two roles are the pillars of a stellar customer experience when using your product.
A CRM helps your customer success and account management departments extensively. Find out more about it in our articles.
A CRM system can also greatly improve the support that you provide to customers by speeding up response times. It automatically prioritises tickets and provides you with data to coach your customer support teams through the reporting functionality.
CRM can also automate certain processes associated with customer service, meaning support representatives will have more time to dedicate to customers in need of help. For instance, CRM automation can...
Speed up your response time
Provide you with full context so that you offer better solutions
Ensure your client's success with your product
Put yourself in a client's shoes for a moment. Would you recommend a product to a friend, when you yourself haven't managed to use it successfully? If you said no, congratulations. You're a good friend.
Most of your customers will also want to be good friends for the people you're asking them to refer to. They won't recommend your product to them unless they actually think it does what it's supposed to.
This is why you need to focus on customer success and customer retention. Setting up a customer success and account management team is an excellent way to ensure your customers achieve their goals with your products and services.
CRM provides customer success and account managers with various tools, such as…
Automations that can help them save time
Lead segmentation to focus more on high-priority clients
An organised customer database to find the information they're looking for quickly
The timeline section has records of any contact the customer has made with the company
Various integrations can sync with customer support chatbots such as Intercom, and sync with the dialer to automatically add recorded calls to customer cards
Leverage LinkedIn
LinkedIn is a powerful tool in the world of B2B. Utilising it for referrals is a must for any salesperson. There are a few ways you can use LinkedIn to get high-quality referrals from your customers. These are…
Monitor existing customer LinkedIns to see what new connections they made, what events they have attended and what posts they liked or reposted
When asking for a referral, contact your client through LinkedIn rather than via email. This adds a personal touch to your request as you're no longer speaking as representatives of your companies, but as individuals in a more informal setting
Monitor the prospective referee's LinkedIn to see if they encounter problems that the potential referrer has solved with your product
An example of utilising LinkedIn when asking for referrals could be a message on LinkedIn that reads something like…
💬 "Hey John, I just saw on my feed that you reposted a post by Bob Smith about him experiencing issues with [issue]. Since this is an issue you've also experienced in the past and solved with the help of [product], I wanted to ask you about your experience with solving this issue. If you feel like our product did a good job at helping you navigate this challenge, would you mind sharing this experience with Bob, as we believe he can benefit from [product] as well?"
Make sure to act upon feedback
It's challenging to provide a stellar experience for customers without knowing what experience your customers are looking for.
Feedback can be used to tailor your experience to your customer's needs, as well as to fix any issues that might be affecting your customers. After all, if a customer of yours feels unsatisfied with your product, it will affect the business's reputation with that customer.
A bad reputation means they will be reluctant to recommend your product to anyone.
However, feedback is about more than just fixing errors and technical issues. It's also about transparency.
Sometimes, a customer will suggest a feature to be added to your product. Let the customer know that you've passed their request on to the development team. Informing them about the status and ETA of the feature being added, and of course giving them praise for suggesting this feature will all help along the way.
But if the worst does come to pass and the feature can't be implemented into the product, you should still provide your customer with some closure and explain why this feature can't be implemented.
Coupled together with an offer to find a temporary solution, this is sure to make your customers develop more trust in your product.
Provide a referral template
Sometimes, even if a customer is entirely okay with referring someone to you, they might still back out because they're unsure of how to go through the process of referring someone.
So it might be a wise idea to provide your clients with a referral template, or a structure on how to refer politely and professionally. A good referral message structure example could be…
"Hello [Name],

I heard that you're experiencing problems with [challenge], and just wanted to recommend the solution that [company I work for] has implemented. We looked into [product]'s features such as [features] and found them to be just the thing we need to deal with [X].

If this sounds like something you might want to look into, contact them at [salesperson's contact] and they'll be happy to tell you more about it."
With the help of a CRM system, you can save this structure as a template to instantly paste it into any email you're composing, without having to click away.
In NetHunt CRM this is done by saving this text as an email template that you can access from your Gmail at any time.
Implement a CRM
Just in case it's not glaringly obvious, implementing a CRM is a crucial step in succeeding in the strategies mentioned above. A sound CRM suite will have all the necessary tools for your client-facing teams to provide exemplary service to your customers, meaning customers will be more likely to refer peers to the business when asked.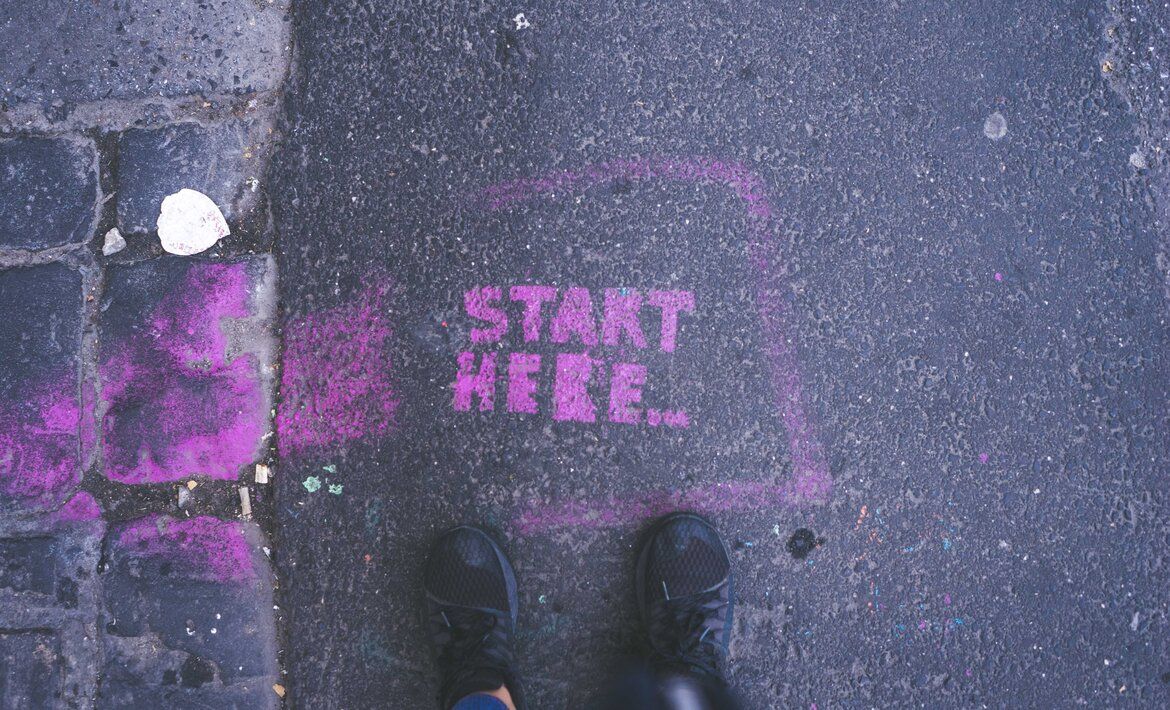 Not to mention, the CRM can also greatly help you identify who to refer to your business, as you can track your potential referee's LinkedIn activity straight from your customer card. With various integrations available, it can also sync with your customer support chatbots and dialers to add recorded conversations to the customer card.
---
With these strategies in place, you will soon start seeing your customers become much less reluctant to refer their peers to your business when asked, leading to a significant increase in sales volume.
If you found this article to be great, please consider sharing it on LinkedIn along with your thoughts.
Until next time!
Table of Contents
Crack the sales formula with CRM Lab
Twice a month, receive actionable CRM content to your inbox.
Join the
Telegram channel NetHunt CRM
All about CRM and B2B sales.
Join