NetHunt CRM is a cloud-based customer relationship management software that helps businesses of all calibres to organise and manage their data, streamline and automate their sales processes, and level up their email marketing activities.
It's built into an interface you're already familiar with, Gmail. This means you don't need to get accustomed to a new program but rather explore the new possibilities that NetHunt CRM adds to your regular Gmail inbox. With NetHunt CRM, you can organise, automate, and grow your business straight after checking your morning emails, all without switching tabs regularly.
NetHunt CRM has been on the market for a while now and has managed to amass a lot of devoted users. Lots of business owners choose NetHunt CRM for the wide range of features our CRM system offers, great, user-friendly design, flexible pricing, and attentive customer service.
Moreover, our team is very customer-oriented and responsive to all kinds of requests. That's why we keep bettering our product on a regular basis by adding new features and improving the already existing ones:
Contact management functionality to store, organize, and segment contacts
Duplicate prevention feature to keep the database clean
Multiple sales pipeline management and visualisation
Email marketing functionality like bulk emailing, email tracking, custom SMTP, test emails, email templates, and reporting
Integrations with LinkedIn, Facebook Messenger and Intercom for lead generation
Zapier integration to connect NetHunt CRM with all the tools you already have in your tech stack
Integration with other Google services like Google Contacts, Data studio, Calendar, Google Drive, and Chat
Sales automation functionality such as automated lead capture, automated task assignment and distribution, and notifications
Drip campaigns to nurture leads automatically
Reporting functionality to create different types of reports
All the aforementioned features are among the reasons why customers love us: NetHunt CRM has a 4.7 rating on G2 and a 4.8 rating on Capterra!
But you didn't have to click on this article to find out all that, did you? All this information is available on our website and its numerous landing pages.
You came here to see if we're actually as good as you've heard we are… from real people.
You ask, we deliver! In this article, we've reached out to 10 of NetHunt CRM users from different industries from around the world to learn more about their experience with NetHunt CRM, why they chose our software in the first place, and which processes they've been able to streamline with the help of NetHunt CRM's features.
Spoiler alert 🔔: the most common answers were our tight CRM integration with Gmail and G Suite, our sales automation feature, Workflows, and our email marketing functionality. But make sure you read till the end of the article to find out more details and pick up a couple of NetHunt CRM usage lifehacks.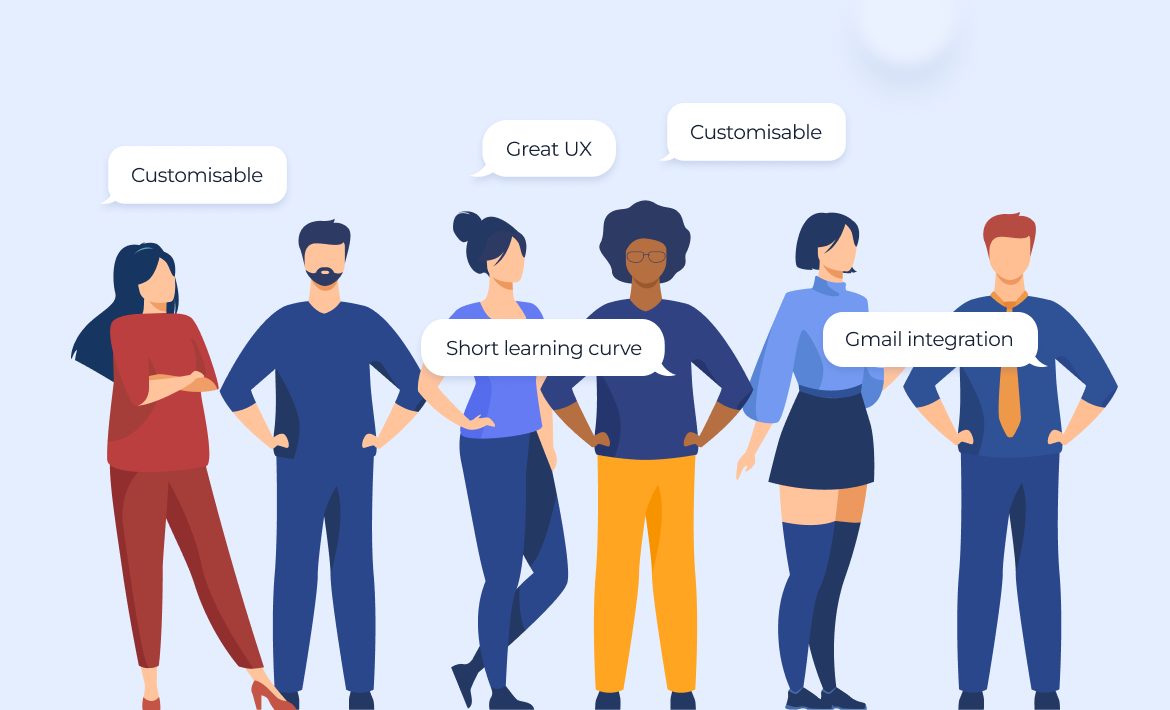 NetHunt CRM's users' favourite features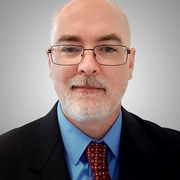 Kreig D. Mitchell
Industry: Attorney
— What is the feature that made you choose NetHunt?
We have been with NetHunt for quite a few years now. We chose NetHunt initially as it integrated with Google business email and it allowed us to keep track of emails by customers. Other similar solutions didn't make this as easy. It just works right out of the box with NetHunt.
— What is your favourite NetHunt CRM feature now and what do you use it for?
NetHunt functions like a shared database. When it comes to data, it functions much like a spreadsheet in terms of flexibility and ease of use but is better than a spreadsheet as it helps structure the data for end-users on our team. We are able to customize different folders and collect, manipulate, and view data in a way that works for us. Other systems we have tried (and we tried many) force you into their framework for data and how you can access the data. None of those really worked for what we needed.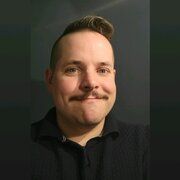 Ian Finnerty
Industry: Bookselling
— What is the feature that made you choose NetHunt?
There are many but to start, its integration into Google Workspace. During the pandemic, we were tasked with bringing our sales team online. Many were new to working this way and having a CRM system that integrated into Google Workspace - a system they were familiar with - was of real benefit.
— What is your favourite NetHunt CRM feature now and what do you use it for?
Marketing campaigns and Workflows! We use NetHunt primarily for email campaigns and email workflows. NetHunt has allowed us to move away from generic "info@" emails to more personalised content while still maintaining a cohesive templated structure.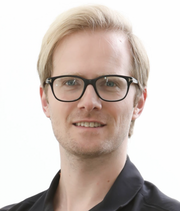 Peter Bondrop
Industry: Computer software
— What is the feature that made you choose NetHunt?
There was one single feature that made me decide back then: Integration with Gmail, so I could connect emails directly to Deal and Company records in NetHunt, and archive them in Gmail. Now, my inbox is only showing emails I need to deal with, and at the same time, I have an easy way to find previous emails on the NetHunt records.
— What is your favourite NetHunt CRM feature now and what do you use it for?
Actually, the Gmail link remains the number one reason for us staying with NetHunt. It is the reason we have stuck with Gmail and not switched to Outlook (because NetHunt doesn't integrate with Outlook). That said, I also really enjoy the responsive UI, the great colour schemes for easy segmentation and process building, and the automations.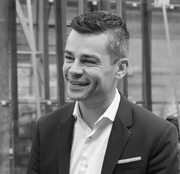 Ely Raeds
Industry: Construction
Ely's company had already been using NetHunt CRM when Ely joined the team, so he couldn't quite tell us about the CRM choosing journey. Nonetheless, he did have a lot to say about his favourite NetHunt CRM features and the processes our product helps this construction company to streamline.
— What is your favourite NetHunt CRM feature now and what do you use it for?
Whilst at the start the product seemed overwhelming and I had to search to find my way, I soon discovered its ease and flexibility.
Since we have different divisions it's easy for us to separate them into folders which are easy to organise and set up to the division's individual needs. The flexibility of the system, and the possibility to adjust settings whilst using help me to achieve my goals.
Since upgrading our subscription we also discovered the Workflows allowing us to automate a lot of actions resulting in time savings which can be spent on working towards the goals.
In conclusion, NetHunt has a learning curve but it's worth the effort because once you get the hang of it, you can achieve everything you'd want as a sales manager. From lead intake to reporting.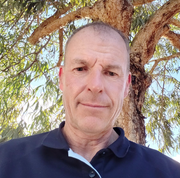 Steve Cartwright
Industry: Rust inspection
— What is the feature that made you choose NetHunt?
I initially chose NetHunt because its customisation options provided solutions to set up my workflows exactly as I like them, making the upgrade from my old database easy.
The feature that really sold me though was NetHunt's integration with Google Calendar. The ability to view and update records directly from the calendar is a huge time saver for me.
— What is your favourite NetHunt CRM feature now and what do you use it for?
Looking forward with NetHunt, I plan to better utilise the email campaign feature. This has the potential to really drive my sales and save me loads of time and money. I will be using this feature to send out regular service reminders to existing customers.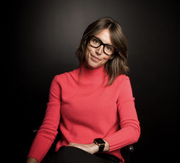 Chelsea John
Industry: Entertainment
— What is the feature that made you choose NetHunt?
We can't pick one! There were three features specifically that made our company choose NetHunt: Mass outreach, interaction tracking and contact/relationship management. Plus, it makes oversight on delegation very transparent so that I can be a better manager.
— What is your favourite NetHunt CRM feature now and what do you use it for?
Okay, I know it's simple, but I LOVE the email templates; it makes my life so much easier! Plus, I'm able to import, save and share templates with my other team members so we're not always "recreating the wheel" so to speak.
Our business has two sides: a sales-driven side that does utilize NetHunt for its sales and lead generation capabilities, but where we garner the most use for NetHunt is for its targeted outreach and program management features, which helps us to save time, manpower and ultimately money.
I would say that NetHunt and its features have helped our unique business tremendously by streamlining our day-to-day activities, but the CRM can be scaled to grow with our company, which is something that we love! The only thing I will say... bring back the search bar!!! (Pretty please)
Chelsea, we heard you 😉 Already passed it on to our devs!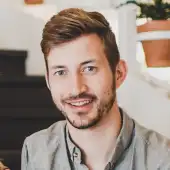 Christopher Hoyt
Industry: Coworking and offices
— What is the feature that made you choose NetHunt?
We were drawn to NetHunt because it is integrated into Gmail. Our team already uses 15-17 apps regularly and didn't want yet another window we had to switch to for CRM. NetHunt also has great customizability and allows you to choose the features you want and hide those that you don't use.
— What is your favourite NetHunt CRM feature now and what do you use it for?
The underlying architecture of NetHunt is great. It is very customizable and integrates quite cleanly with middleware like Zapier so we can build automated workflows. I also love the merge records feature!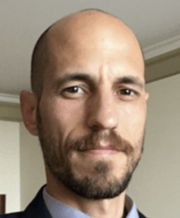 Eran Gal
Industry: Telecommunications
— What is the feature that made you choose NetHunt?
What really convinced us to become NetHunt CRM users was its tight integration with Gmail, functionality for effective collaboration, ease of implementation, and flexibility of the system.
— What is your favourite NetHunt CRM feature now and what do you use it for?
Hard to point out one feature… The main thing is still being able to manage opportunities directly from Gmail while providing access to all relevant people (collaboration) and being able to manage processes.
We are also using NetHunt CRM to manage technical support for the same reasons. As a very large part of our communication with customers is via email, it saves us a lot of work to be able to manage the process directly from NetHunt on Gmail, and makes Gmail way more useful as instead of a pile of emails everything is now managed as part of a process with followup tools, delegation, etc.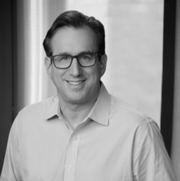 Corey S. Ackerman, JD
Industry: Health, Wellness & Fitness
— What is the feature that made you choose NetHunt?
We first made the decision to find a CRM that integrated into Gmail as we spend most of our days inside Gmail and it would have been a hurdle to get our people to transition to another interface. And then we chose NetHunt among those integrated products primarily because we thought it did the best job of allowing us to link emails to all the categories we set up within NetHunt (like Companies, People, Projects) so that everybody on the team could see those linked emails.
— What is your favourite NetHunt CRM feature now and what do you use it for?
Our favourite feature is the linkage between NetHunt and LinkedIn. This gives us the ability to quickly and easily import somebody into NetHunt from LinkedIn, and following that import, we know when looking at somebody's LinkedIn profile whether they are already in Nethunt, and as people make changes to their LinkedIn profile, it's so easy to update that information within NetHunt. LinkedIn is critically important to what we do, and anything that makes it easy to capture and update LinkedIn information into our CRM vastly increases our productivity.
— What is the feature that made you choose NetHunt?
The two things that made me choose NetHunt CRM as the core tool for my sales toolstack is its integration into Google & the clean, simple UI/UX.
— What is your favourite NetHunt CRM feature now and what do you use it for?
What I'm loving the most about NetHunt CRM at the moment is the product's Kanban-style layout and the folders and field management.
These features help to build a wide-angle view of each record in my Pipeline. I am able to add/subtract important fields along with the ability to customize cards; therefore creating a smooth flow for the information in our Pipeline.
Last but not least, we, the NetHunt team, are devoted users of NetHunt CRM, too.
So, we reached out to our very busy Head of Customer Success, Anastasia Tatsenko, and asked her to tell us what it is that she likes most about our system and how she uses it on a daily basis. I've personally instructed Anastasia to stay as unbiased as possible, so you can be sure she's being a hundred per cent honest about her experience with NetHunt CRM.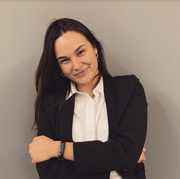 Anastasia Tatsenko
Industry: Computer Software
Obviously, we didn't ask her why she'd chosen NetHunt CRM (the answer to this one is obvious, duh!). However, we did get her to list all the features she finds particularly useful.
— What is your favourite NetHunt CRM feature now and what do you use it for?
I can't live without email linking and @mentions. We have our communications with the clients via email mainly and it is crucial to see the history of emails and who among my team is talking to the clients.
Also, tagging (mentioning) my team members in records speeds up our work.
I mainly work inside NetHunt where I lead all the business processes. I do a lot of emailing and I love how easy it is to create records from emails, set up a task to follow up or assign the email/record to a specific manager, respond to my clients with templates, leave comments and tag my team in records if I need some updates.
Also, I have many CRM views created that I track on a daily basis and I do not miss out on anything I need to keep an eye on.
Table of Contents
Crack the sales formula with CRM Lab
Twice a month, receive actionable CRM content to your inbox.
Join the
Telegram channel NetHunt CRM
All about CRM and B2B sales.
Join