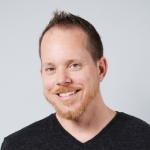 Shane Barker is a digital marketing consultant specializing in influencer marketing, content marketing, and SEO. He's also the co-founder and CEO of Content Solutions, a digital marketing agency. He's consulted with Fortune 500 companies, influencers with digital products, and several A-List celebrities.
Email drip campaigns, automated communications, conference calls, and phone conversations are integral to the sales puzzle. But despite all our sales tech advancements, we can't let go of some of the tried and true sales processes businesses have relied on for decades.
Namely, outside sales can still be highly effective in courting new prospects and closing more deals. Sales professionals thrive through face-to-face interactions. They present an opportunity to forge real, long-lasting connections with clients. That human element is essential to the sales process and is missing from many pitches.
But what is an outside sales strategy? What are the pros and cons of adopting an outside sales model for your business? How can your team develop an outside sales strategy? In this article, we'll answer all of these questions and more.
What is outside sales?
When we talk about outside sales, we're referring to a sales strategy that takes the sales rep outside the office to meet with prospects face to face. That means paying visits to offices, taking potential clients out to lunch, setting up in-person meetings, prospecting in public spaces, and any other kind of face-to-face interaction out in the real world.
An outside sales rep is also called a field sales rep or a traveling salesperson. While they have an office or home base, their days are typically spent on the road, traveling to find new prospects, pitching to potential customers, and meeting with existing clients to ensure satisfaction while looking for upselling opportunities.  
Outside sales reps are typically self-starters who can handle the responsibility of working autonomously. They plan their routes, are excellent conversationalists, and usually get referrals from satisfied customers.
Pros and сons of having an outside sales team
If you're on the fence about whether having an outside sales team would benefit your business, review this sales strategy's various pros and cons and weigh them against one another.
Outside sales pros
✅ Close more deals: According to a report by HubSpot, outside sales teams have a closing rate that's 30.2% higher than their inside sales peers.
✅ Create personal relationships with prospects: Outside sales teams can more easily create meaningful, trusting relationships with customers. That's because they're out in the field meeting these people face to face, shaking their hands, and looking them in the eye. This is a far more meaningful and personal connection than simply corresponding over the phone or email.
✅ Offer perks to prospects: Outside sales teams typically have more flexibility in approaching prospects and what perks they can offer. For example, it's typical for outside sales reps at pharmaceutical companies to buy lunch for a medical office or take doctors out to restaurants to provide them with a free meal and gain an opportunity to pitch them on products.
✅ More engagement: Outside sales reps tend to get more engagement from prospects because they're out in the world meeting them face to face. As a result, outside teams receive 25% more calls and 50% more email activity than inside sales reps, which prospects can easily ignore.
✅ More freedom for sales reps: Outside sales attracts a certain personality. Typically, hungry, self-motivated go-getters who thrive on freedom from managerial oversight excel in this field. They can plan their own routes, stop for coffee or lunch whenever they want, and run their leads as they see fit as long as they produce results.
Outside sales cons
❌ Travel expenses: Because outside sales reps are typically on the road daily, your business will have to cover their travel expenses. That means paying them extra to cover gas, tolls, and vehicle upkeep on top of their base pay and commissions.
❌ Prospecting burnout: Outside sales can be a tough grind. Your reps must be motivated and get used to having doors slammed in their faces. It can be a daunting life day-in-and-day-out, and you might find that you're experiencing a high turnover rate until you find the right team.
❌ More freedom for sales reps: Yes, this is both a pro and a con. With more freedom from oversight, you're placing a lot of trust in your salespeople. When they say they're visiting prospects, they could be sitting in a coffee shop or going home to play video games. These issues eventually bubble up to the surface when sales numbers start tanking. That's why finding the right kind of self-starter for your outside sales team is crucial.
How to develop an outside sales strategy
Now that you understand what an outside sales strategy is, let's talk about how you can develop a winning plan that'll take your sales to new heights.
#1. Create an ideal customer profile (ICP)
Before sending your sales reps out into the world, both they and you need to understand who you're marketing to. Outside sales can be a long and grueling workday, so you don't want your team wasting time pitching to people who don't need your services or can't afford them.
That's why you should work off an ideal customer profile, also known as an ICP or buyer persona.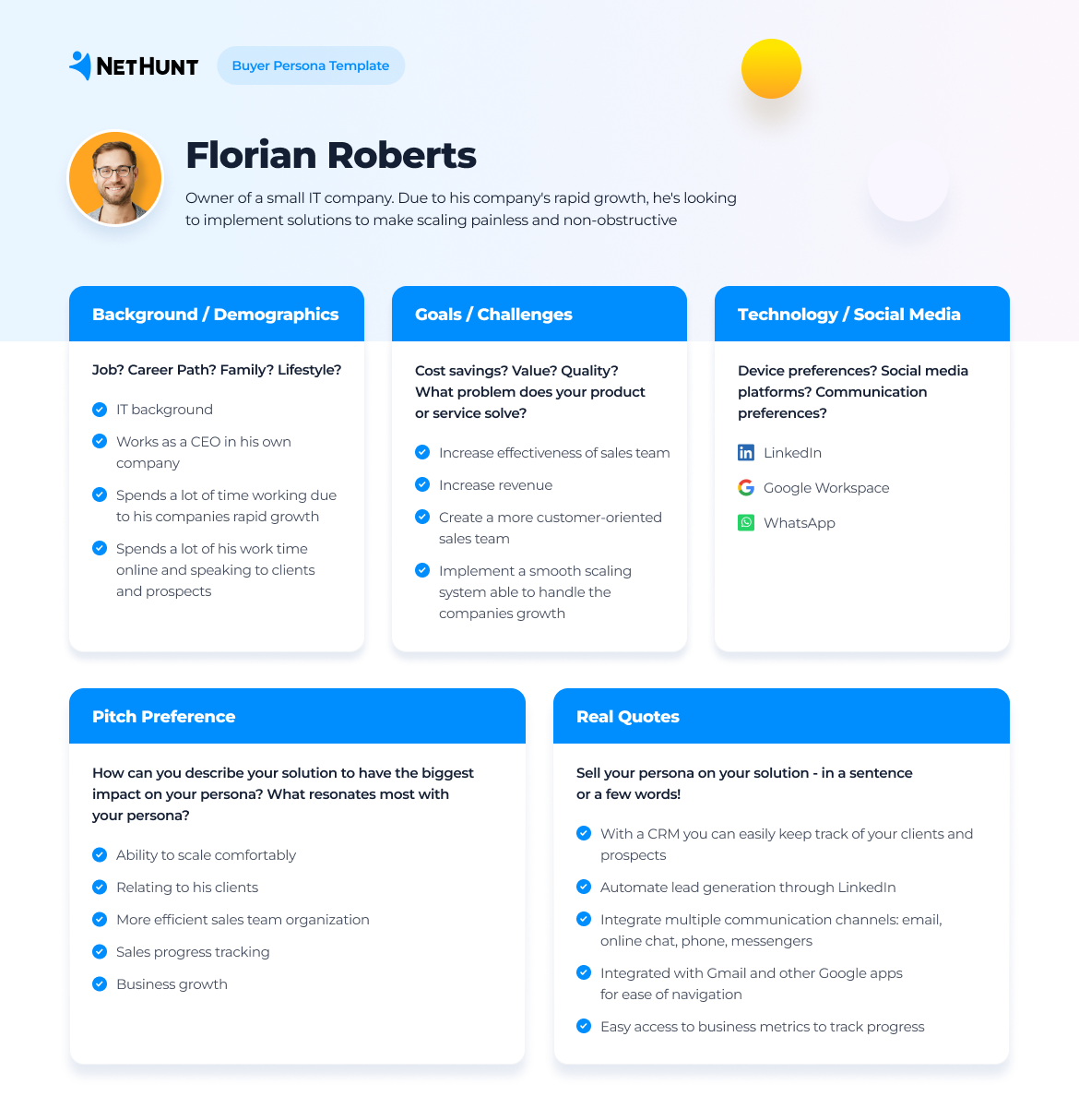 The data-driven ICP will outline who you're selling to based on key criteria like their:
Age
Gender
Occupation
Income
Budget
Interests
Pain points
Barriers to closing
Plus much more
You may have many ideal customer profiles for different audience segments. If you're selling B2B, list what kinds of businesses you're trying to reach along with the decision-makers in these companies as part of your ICP.
This information should be compiled based on demographic research conducted by marketing professionals.
#2. Prospect with ICP data
Once you have your ideal customer profile, you'll need to use the data outlined there for prospecting initiatives.
That means instead of just walking up to businesses, knocking on doors, and trying to get past secretaries to meet with decision-makers blindly, your sales reps should research every potential customer before trying to meet with them.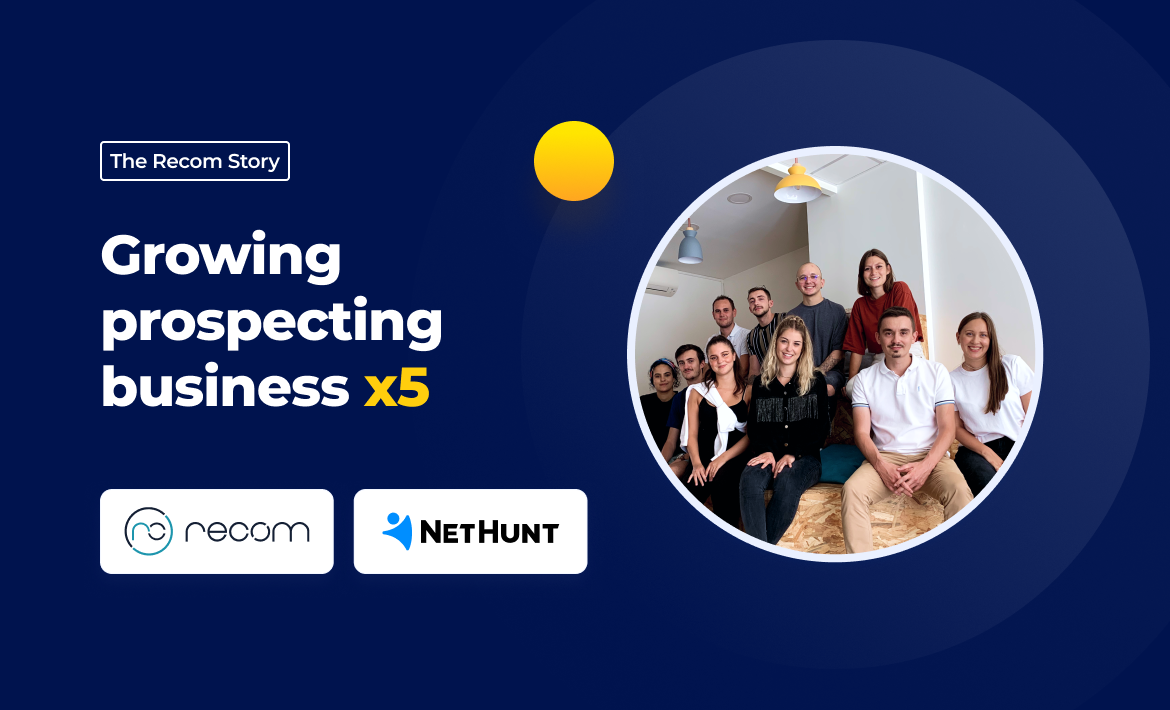 #3. Define daily, weekly, and monthly sales activities
Breaking outside sales goals down into daily, weekly, and monthly goals can help you quickly determine when there's a problem and address it quickly to get things back on track.
Let's say your sales rep has a monthly sales quota of $6,000. In order to meet that, they'd have to make six sales of $1,000 each.
You should have a good idea of how many new prospects and meetings it takes to close that many deals in 30 days. To hit that magic number, set daily and weekly goals.
When your rep is out in the field, they typically know on average how many locations they need to visit in order to make new contacts. Of course, with outside sales, reps typically run into gate keepers, like secretaries and security guards who deny them access to a decision maker. Roadblocks like this should be taken into account when trying to plan out realistic goals.
Let's say you want your sales reps to generate two new solid leads per day and 10 per week.
Your rep understands that, on average, they have to cold call drop into five different locations to generate one new lead.
That means to hit the magic number, they should be striving to travel to ten new locations each day.
If you have a day where your sales rep comes back with no new leads, you'll know that coaching needs to happen to make up that progress and get back on track to get those 10 for the week.
If they're visiting 10 new locations per day and still not getting those two leads, then engage in a sales role play with them. Play the part of the gatekeeper and try to deny your rep entry. See how they respond and attempt to overcome the objection. Figure out where there are holes in their approach and work to plug them.
To personalise your sales rep specific daily, weekly and monthly goals and ensure they're completed on time, use NetHunt CRM's task management functionality:
#4. Assign sales territories (strategically)
You don't want your sales reps tripping over one another or marketing to the same prospects. This can make your company look unprofessional or disorganised in the eyes of prospects who just fielded three first-touch visits from three of your sales reps in one day.
You should have a map on the wall in your office split into territories assigned to each sales rep. Strategically split these territories based on the number of opportunities in each location. Give your highest-performing sales reps the larger, more profitable territories to ensure success.
Alternatively, you can utilise a CRM system, like NetHunt CRM, to automatically distribute leads to your sales reps on an automatic, with an added "if" condition of fitting into a certain territory, say, an industry.
How this would work is…
If Frank is the sales representative assigned to the coal mining industry, records with coal mining being set as the data in the "industry" field will automatically be assigned to him unless previously assigned to another sales representative.
#5. Plan smarter sales routes
Keep logic in mind when helping sales reps plan out their daily routes. You don't want them going to one location, leaving to drive across town to the next appointment, and then driving back across town to the next. You should be able to map out an easy and direct route for each team member.
#6. Automate tedious sales tasks
You don't want your sales reps in the office crafting email campaigns and personalising communications. If they're spending too much time on admin work, they're not out there selling. Tools like CRMs and email marketing platforms can automate many of these tasks.
Personalising your prospecting communications is key to success, but that can take a lot of time without automation software.
Consider using AI-powered tools to generate high-quality sales copy to communicate with and gain access to leads. Even with a limited budget, you can find deals and discounts for various copywriting tools by searching Jasper coupons, copy.ai coupons, Writesonic coupons, and more.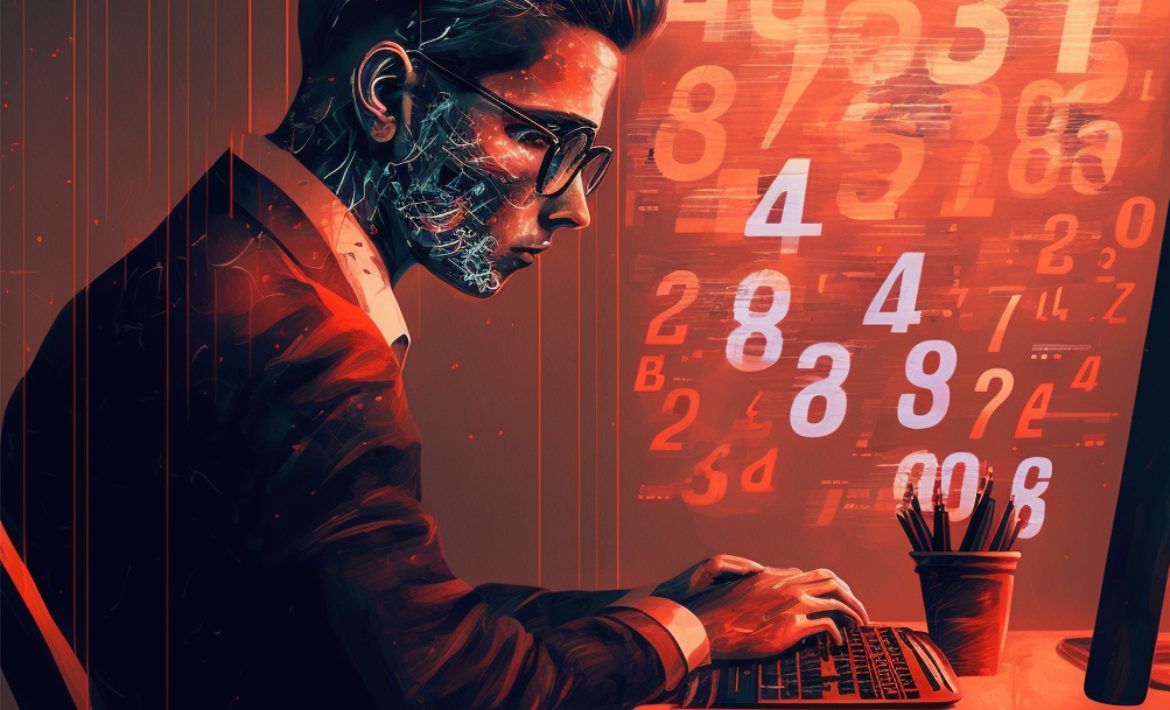 With NetHunt CRM's help, you can automate tasks such as…
First-touch outreach to newly generated leads
Email campaigns
Customer card creation from specific sources such as social media or webforms
Lead distribution
Task creation
Updating related records
#7. Track sales activity performance
Make sure you're always focused on team performance, meeting with your reps regularly to address their numbers and offer any criticisms when applicable. It's never a bad thing to re-strategise when something isn't working.
You can use your CRM to track key sales metrics for each team member right from your dashboard and set it to alert you when sales reps miss goals.
Some specific KPIs that outside sales managers should track in their sales reports include:
Rate of new contacts
Average deal size
Close rate
Opportunity to win ratio
Number of new opportunities
Current customer engagement
Number of presentations
Improve your outside sales team's productivity with sales coaching
Even the best sales reps struggle from time to time. That's why your sales leadership team needs to be on hand to improve productivity levels with coaching sessions.
Talk about what's working, what isn't, and how each rep can improve their numbers the following month.
Maybe they need their route or territory re-mapped, or their pitches have a problem.
By examining their progress and engaging in sales role-play sessions, you'll be able to offer actionable advice to get your team on track while they're out on the road.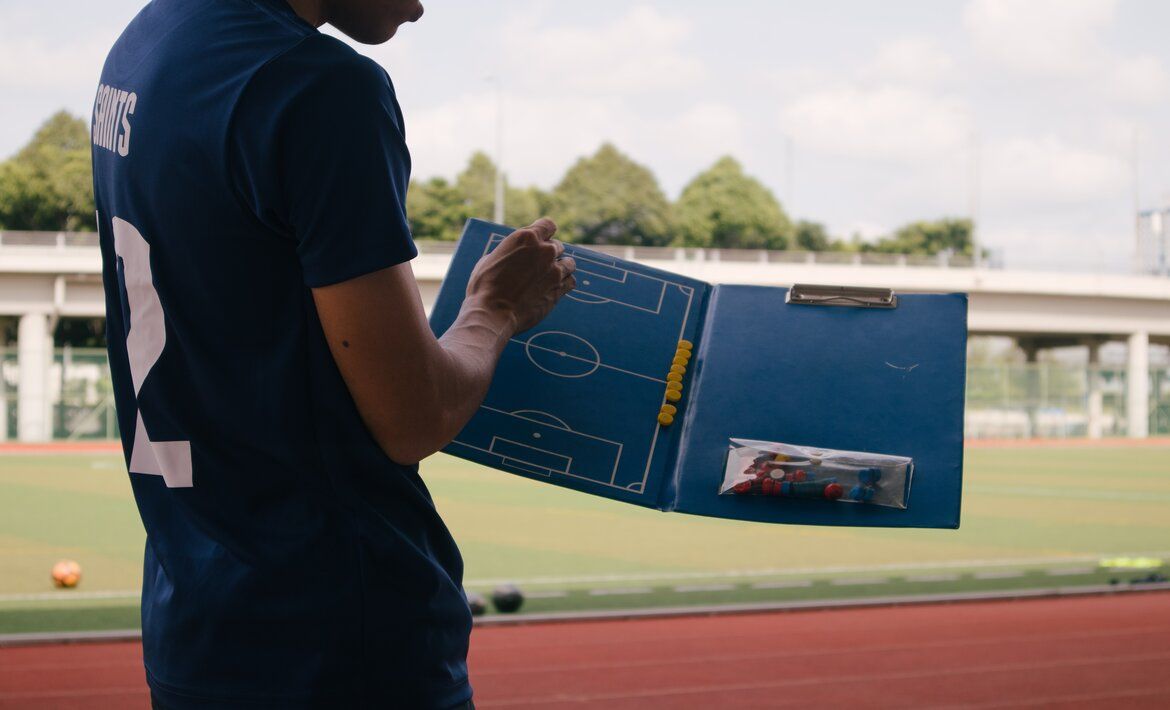 Make sure your team has all the right tools to succeed at outside sales
Your team members need the right tools to succeed as outside sales reps. This includes both software and hardware.
Since they're on the road all day, you should provide your sales reps with a laptop, tablet, and smartphone. This will allow them to enter data and keep track of their progress while on the move. It can also help eliminate costly admin time in the office.
Of course, your CRM will be the biggest asset for the sales team, especially if yours offer a mobile app along with the desktop version.
With this software, they can keep track of their daily tasks, follow-ups, upsell or cross-selling opportunities, customer notes, and more.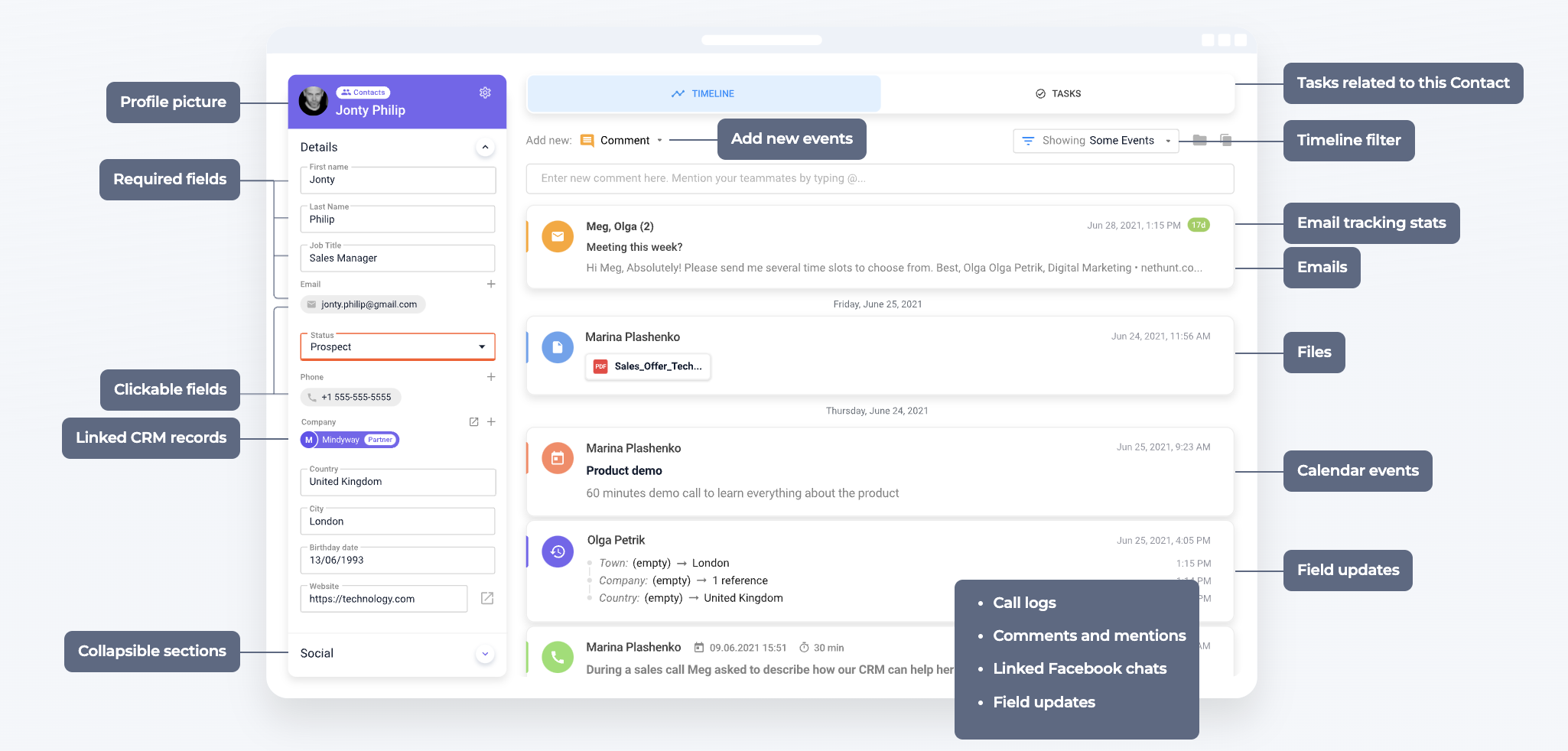 CDPs (customer data platforms) like Segment can be a great asset for your sales team as they provide them a full profile of leads and enable them to make decisions that are more likely to close leads. If Segment isn't the right fit, there are plenty of alternatives to Segment that can meet the needs of your sales team.
Of course, the tools used by your sales team and customers should also be safe. One important topic that any business should focus on is cyber security. Your company should develop cyber security rules for sales reps, like using a VPN or two-factor authentication. You can also provide informational assets your sales team can use to put customer fears to rest. For example, the terms and conditions for your website and contracts should make visitors and users feel safe. In this case, a terms and conditions generator may help you ‌save time, energy, and financial resources.
Finally, you may encounter challenges you had yet to anticipate while looking for a high-performing outside sales team. An outside team can work from anywhere in the world. HRIS software is a significant advantage in managing personnel data, payroll, onboarding, and training for an outside team. The right software simplifies the many challenges of a team working from different locations.
Keys to hiring a high-performing outside sales team
When hiring high-performing outside sales reps, there are a few qualities you should look for specifically, including:
Self-starter
Time management
Sales experience
Personable
Not afraid of rejection
Driven to succeed
Self-awareness
Calmness under pressure
Gentle persistence
An understanding of your industry
Literate with tech
Coachable
Results driven
Remember, though! No matter how great of a professional your new sales hire is, it's essential to provide them with adequate onboarding if you want them to perform well.  
Your outside sales team needs the right tools, resources, policies, and processes to close more deals this year
Outside sales can be a real game changer for your business, but it also requires a lot of hard work and many pieces moving together. To ensure your outside sales team succeeds, remember to have clearly outlined policies and processes along with the right resources and tools for success.
And remember, outside sales is just one part of a well-rounded omni-channel marketing strategy.
You should be prospecting outside but also working to draw in prospects through your website, email marketing, and social media platforms, all of which must convey the same message.
To keep all of that communication organised and centralised, it's best to choose a CRM that offers email marketing functionality, integrates with social media like Instagram and LinkedIn, offers direct integration with VoIP telephony and messengers, etc.
Then, your outside sales team will have a single location to keep track of their leads, customers, and progress.
Try NetHunt CRM — the first 14 days are on us 👀
Table of Contents
Crack the sales formula with CRM Lab
Twice a month, receive actionable CRM content to your inbox.
Join the
Telegram channel NetHunt CRM
All about CRM and B2B sales.
Join