Are you a multitasking real estate agent? You likely need a CRM. Why? Find the answer below.
We aren't strangers to explaining why small businesses need Customer Relationship Management (CRM). Been there, done that.
But what about real estate businesses? After all, many things that are usual for this industry are considered unconventional elsewhere.
Spoiler alert. Real estate businesses need CRM software to function and prosper, too. In this article, we'll talk about what real estate CRM is, diving into the reasons why and how most successful real estate agents take advantage of them.
Here's what you'll learn in this article:
---
What is Real Estate CRM?
There are two approaches to defining real estate CRM. It can be both a strategy and software that real estate agents use to aid their business.
Real estate CRM strategy combines everything real estate agents do to build, manage, and sustain meaningful and successful relationships with both leads and customers. With real estate's reliance on referral business, a CRM strategy is essential in 2021 and beyond.
Real estate CRM software stores organised data about leads and customers,such as personal information, communication, and purchase history. It allows real estate agents to ensure the continuity of their relationship with leads and customers.
Despite a line between the two, we can't have one without the other. Real estate CRM software won't do much good if you aren't using it to foster positive relationships. At the same time, you can't get the most out of a real estate CRM strategy without the advanced technology to aid it. While a spreadsheet CRM can suffice in the early stages of a real estate business, you'll soon start noticing signs of needing a real CRM solution. If you are transactions coordinator, you most likely need a real estate transaction management system.
"Real estate agents earning $100,000 or more in gross commission income are more than twice as likely to use advanced technology tools like a customer relationship management tool than agents who earn less."
Source: SAASsessions
So, the first big 'oh, that's why' for using CRM software in real estate is obvious - real estate agents who decide to invest in CRM solutions are known to make more money. The next question is why? Let's look into the six key benefits of using real estate CRM to understand what makes this tool so irreplaceable in the world of modern real estate.
Check our guide on what a CRM is
The reasons why you need a Real Estate CRM.
#1 - It gives valuable insight into where leads come from.
As a modern real estate agent, you're likely running several lead generation campaigns at once. It could be that leads come at you from a website, blog content, online events, or it could be outstanding email marketing outreach; YouTube, TikTok, ads, open houses - the options are unlimited.
While it's great to have lead generation figured out, a multichannel strategy quickly gets out of hand if managed improperly. It's essential to know which leads are coming from where. With this information, your business can tell how ready they are to make a purchase, whether they've entered your sales funnel at the top or bottom, what caught their attention, and if they're qualified leads.
Afterwards, actions become more coordinated and effective. Not only do you know which lead generation efforts are getting the job done and which need amending, but you also gain a better understanding of how to nurture leads based on their needs. A real estate CRM system is an excellent tool for pinpointing the sources that bring leads personally.
... but how?
Some real estate CRM solutions offer chat tools. You can use them to engage in real-time with your prospects. Prospects that bother reaching out to a business themselves mustn't slip through the cracks - these are particularly interested in making a purchase.
NetHunt recommends... Intercom, of course! It's a conversational relationship platform, meaning you can set up live chat and chatbot features on your website. Using NetHunt's native integration, all those chats get automatically connected to relevant client profiles.
Some tools allow you to track website or app visitors, giving insights into pages which visitors engaged with most. This offers you a head-start on what your visitors like, meaning you can pinpoint future content to cater to their exact content needs and desires.
NetHunt recommends... Leadfeeder is a tool that provides you with an opportunity to identify your website's visitors and see which pages they've interacted with. With that information, you understand the prospects visiting your website and their buying intent.
Users can auto-enrich logs with additional information drawn from leads' social media and other public sources. Data entry is so last decade. These days, data entry processes are fully automated, and you can glean data, straight into CRM, at the click of a button.
NetHunt recommends... NetHunt CRM's Integration with LinkedIn enables you to automate lead capture, scrape all the information on LinkedIn right into your CRM system. The software will do the rest for you and use all that data to form a neat record. Find out more about LinkedIn CRM extensions.
Web forms allow users to send their information directly to you, offering a unique opportunity to give first-hand insight into their preferences.You can deploy web forms in any which ways you want, and our complete guide to web forms outlines each and every one.
Just look at this beautiful registration web form for the NetHutton Open House event:
It took under five minutes for me to build this web form. There were a bunch of templates to choose from, but I decided to start from scratch. There are a bunch of pre-set fields to choose from and I styled my web form exactly how I wanted. Built it, shared it, and now my leads come straight into my inbox with information about the houses they want to visit. Easy!
Check out CRM trends for 2022
#2 - Prioritise leads to focus on the most valuable
Not all leads are equal.
While good realtors try to help out every single client, some fish are bigger to fry. It's in your best interest to qualify your leads before you start nurturing them - go through all the contacts that reached your database and single out those genuinely interested in transacting and eventually buying or selling a house.
That's not to say those other prospects can't turn into viable business opportunities. Rather, it means you know who should get stronger scores so you can allocate your marketing spend and efforts there first.
For best results, you need to separate high-grade leads from low-grade prospects and focus on the former. In real estate, that group consists of the leads actively looking to hire an agent or search the market, those who need to buy or sell ASAP, those that have already spent agest searching for representation or homes for sale.
CRM is an irreplaceable tool for lead qualification and lead scoring.
... but why?
Many real estate CRM systems such as Placester and SmartBug allow users to assess the quality of leads that enter the system and, based on a variety of factors, decide whether or not they're high-priority or low-priority leads. This can be done automatically and manually.
Imagine...
Holly is a successful real estate agent working exclusively with buyers looking to purchase high-end condo units in downtown localities. Up until recently, she would only use her website to capture leads.

If a potential client wanted to book a house viewing with her, they would need to fill out a form on her website. Normally, she'd get 10 to 15 new leads a month. This month, however, she set up a Facebook targeted ad campaign, and over 70 people filled out the registration form.

The problem is, she doesn't have enough time to host 70 individual house viewings, and needs to decide which leads to focus on in the first place.
Holly is a professional real estate agent. She knows that she needs to qualify and score her leads first. Here are the criteria she uses to segment and score her leads.
Income. It's better to focus on the leads whose income status aligns well with property values. Granted the fact Holly works with high-end condo housing downtown, her top-focus leads are the ones making over $100,000 a year.
Budget. Having said that, how much a lead wants to spend on the housing is personal and could not correlate with their income. So, as Holly learns more, she makes those notes in the CRM lead profile, sees if the commission will be worth it, and adjusts the score accordingly.
Timeline. Learning when your leads intend to make their housing decisions dictates if they are ideal candidates to nurture right away (those looking to buy or sell ASAP or soon) or wait to nurture (those who wish to hold off on buying or selling).
Engagement. Collect and analyse website activity tracking data to see which materials your leads downloaded and which page types they viewed (like listing pages or your about page). It should give you a good indication of their intent and urgency.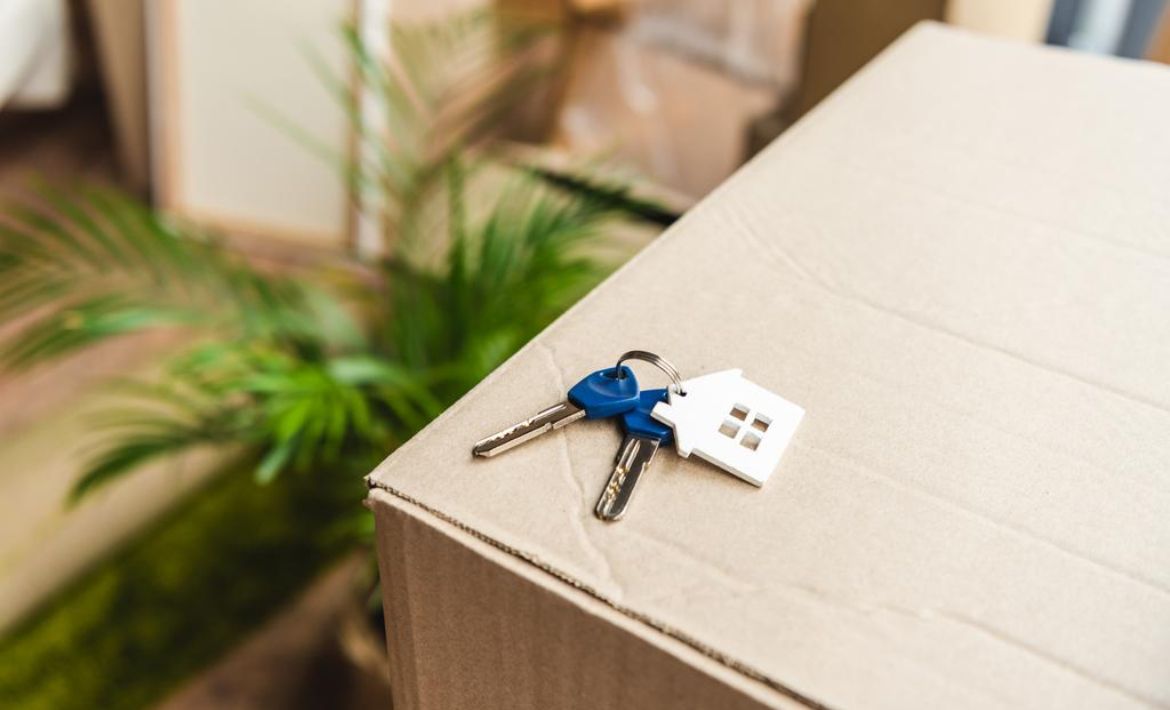 #3 - It gives you a chance to organise and centralise customer data
Real estate is competitive. You need to try out many approaches before you reach out to leads and convert them into customers. This often involves using several means of communication - email, social media, phone, and messengers.
Imagine...
For a couple of months, you were nurturing a high-quality lead, Jack. Jack is a seller with multiple luxury properties downtown. He's willing to sell but is looking to get a reasonable price for his houses. After several email exchanges, a couple of calls, and two in-person meetings, you found three potential buyers for the property - but Jack decided to take a step back and wait until the property prices go up.

Five months later, he comes back and decides to put his property on the market again. He also mentions that he's spoken to a few other real estate agents but remembered your professionalism and wanted to work with you first.

The problem is, the last interaction you had with Jack took place five months ago; you've exchanged thousands of emails since. You can't remember where you left the notepad with notes for his property made during the phone calls. Tasks, notes and other files are scattered across different spreadsheets; WhatsApp messages and Facebook messages, some of which are nearly impossible to recover or dig up.
A successful real estate agent needs to store all information in a CRM system for immediate access. Moreover, a CRM system ensures the security of customer data. in any industry, people deserve to have their data kept secure. Real estate is one of the industries that is most prone to data attacks.
As The Corcoran Group found out the hard way, with the "Meow Bot"...
In November 2020, one of the largest American real estate firms that specialise in luxury international real estate, The Corcoran Group, fell victim to ransomware attacks. The so-called "Meow Bot" was responsible for the following damage:
The Corcoran Group's database was set to open and visible in any browser and anyone could edit, download, or even delete data without administrative credentials.
30,721,534 total records exposed.
Agent names, emails, password keys, security tokens, other internal records exposed.
Although eventually the Corcoran Group's parent company, Realogy, eventually restricted public access to the leaked database, it had remained unprotected and publicly accessible for nearly 4 months.
The consequences of the Meow Bot disaster could've been mitigated or avoided altogether had the real estate company used a more secure solution to store and manage their precious data.
Regarding backup, NetHunt stores all the data on Google Cloud Platform (GCP) that provides backups on their site. Data stored on its infrastructure is automatically encrypted at rest and distributed for availability and reliability. This helps guard against unauthorized access and service interruptions.
Besides, if you're running a large real estate company, you can also deploy the CRM solution to ensure internal security. For internal security, CRMs provide several levels:
Role-based security that sets privileges for specific types of users
Record based security that restricts access to certain records by unauthorized CRM users
Field level security that restricts access to particular fields or entities
#4 -  It improves the quality of lead nurturing
If you're dealing with one or two sellers and buyers, it's easy to map your sales process. But as soon as your real estate business starts growing and becomes more successful, you'll find yourself in a situation where you're trying to negotiate with close to 50, 100, 1000 (!) potential customers every week.
As an experienced real estate agent, you have it all planned out in your head. Arrange a couple of open houses, exchange a few emails, set up an in-person meeting, take them on a tour of properties that may be relevant to them, negotiate and close the deal.
Easy, isn't it? But even for the best realtors, things rarely go this way. Not all potential customers convert into a won deal; some require additional nurturing and a unique, personalised approach. How precisely do you determine which stage of the deal your customer is at? How do you move them further down the funnel?
I think you know the answer by now - a real estate CRM can help you with that.
Modern CRM tools offer a visualised sales pipeline, which is a perfect set-up for you to keep track of the progress you're making with each customer. You can customise them depending on the specific needs of your business. For instance, NetHunt CRM allows you to categorise your sales pipelines using custom names. Take a look at this real estate pipeline.
You could include pitched, followed-up, virtual tour, view property, negotiation, won, and lost as pipeline stages.
When you see the bigger picture, you know which steps to take. Combined with the access to all the notes and data on the previous communication, you can better personalise your lead nurturing activities and hit your leads with exactly the things needed to convert them into customers.
Moreover, a CRM system allows you to track your performance and adjust your lead nurturing strategy accordingly.
#5 - You can automate your sales and marketing processes.
As if the previous reason wasn't convincing enough, let's fortify it with an even better argument. A good real estate CRM solution can generate more sales by improving real estate follow-ups. According to Zillow...
Buyers spend an average of 4.5 months shopping for a home.
Sellers spend six months on average just thinking about listing their home.
Sellers who have owned their home for longer, need even more time to decide to sell.
It's essential for successful real estate agents to play the long game by putting faith in their follow-up process. For customers, a real estate deal coincides with, or is, a major life event. People usually buy or sell houses when they get married or divorced, send kids off to college, or change jobs.
Regardless of the reason, it's stressful enough as it is, so it's natural that they might not be ready to make a purchasing decision straight away. Every successful real estate agent knows that instead of trying to pressure to sell or buy immediately, they should do so gradually via a series of follow-ups.
Indeed, for the best realtors there isn't a question of whether or not to follow up, but rather a question of how to follow up do it in a timely manner.
Even if they see exactly which leads need to be paid close attention to, as the number of deals increases, it becomes more and more difficult to keep up with all the tasks. By implementing a real estate CRM system that offers sales and marketing automation features, you can easily solve that problem.
NetHunt's Hot Tip
NetHunt CRM's Workflows allow you to set drip campaigns to nurture leads and has an algorithm that moves a lead to the next stage based on the lead's response. NetHunt CRM automatically changes the lead's Stage from 'New' to 'Negotiating' when a lead responds to your drip campaign. When this happens, a rep is assigned the relevant task which should be carried out, based on the stage that the lead is moving into.
Nothing falls through the cracks. Use the Task function to facilitate checklist management. After you close a sale, you must tell the new tenants the move-in policies for the building. Checklist management ensures you don't miss this step and notify your newly converted customers about the things they need to know before moving in.
Similarly, you can set up a workflow to be set off whenever space is leased so that the system would send out an email with the documents that need to be signed… without you lifting a finger!
#6 - It helps to scale out your referral process.
Finally, CRM software allows you to become a real friend to your leads and customers even after the deal is won. We've already explained in detail why it's essential to build and maintain a robust relationship to generate referrals; we've explained how to ask for those referrals, too! But it's one of the main reasons why successful real estate agents turn to real estate CRMs for help...
It increases the level of customer satisfaction. By logging every little detail, you make sure that you know your customer's needs to find them the deal that suits them best.
It improves the relationship between you and your customers. You remember all the milestones in your relationship and never forget an important anniversary. Is it a year since the move-in day? Is it your long-time client's birthday? A CRM system ensures you remember about it and act on it - send a card, an email, or even a gift to further foster your relationship.
It patterns your referrals. Knowing more about your clients allows you to find more opportunities for referrals.
All in all, using a CRM solution helps you to scale out your referral process and, therefore, generate more sales.
---
Keep it real with NetHunt CRM.

Table of Contents
Crack the sales formula with CRM Lab
Twice a month, receive actionable CRM content to your inbox.
Join the
Telegram channel NetHunt CRM
All about CRM and B2B sales.
Join