NetHunt CRM Goes Multilingual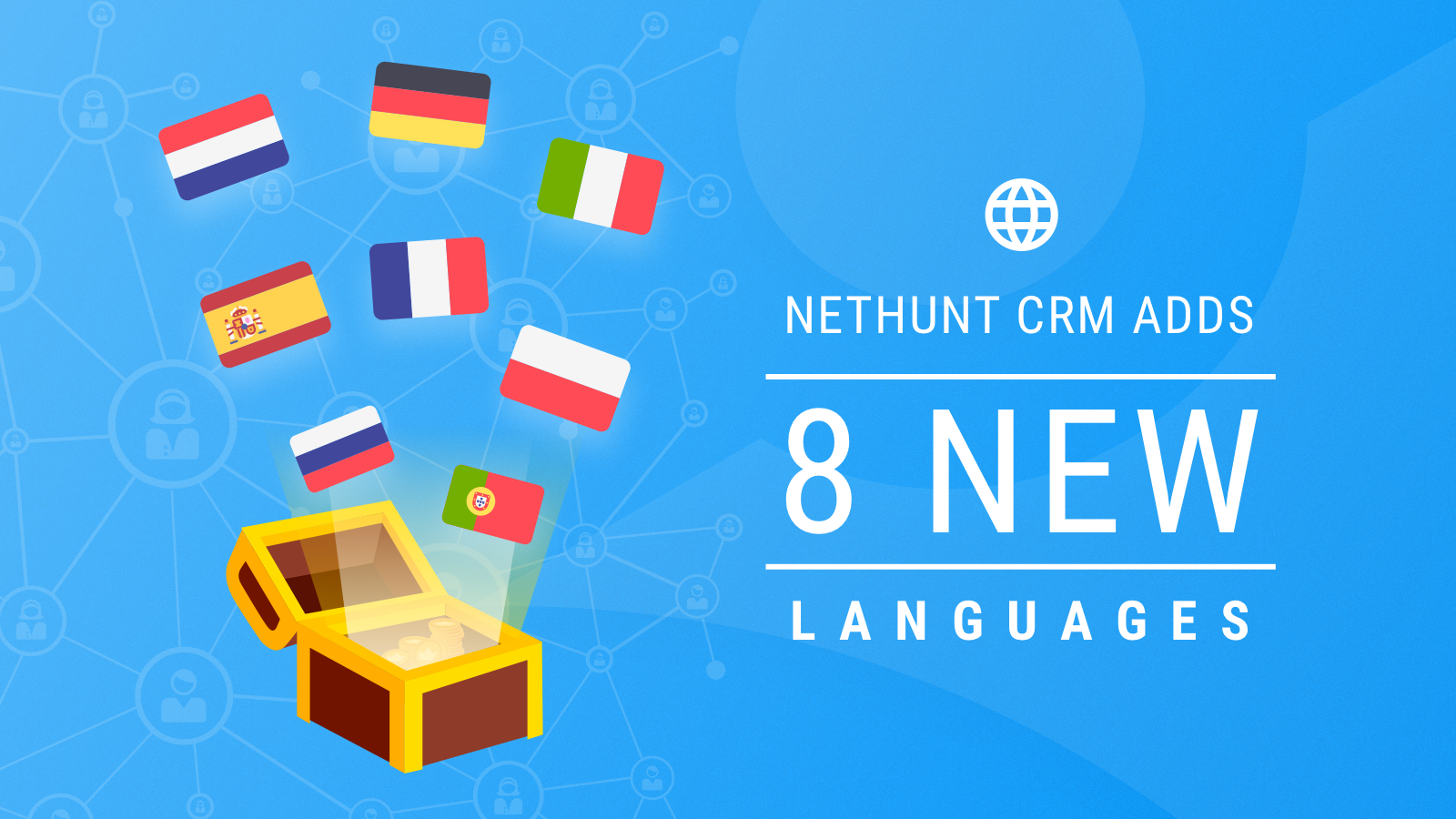 Hi, everyone!
CRM systems are often difficult. They are especially difficult when you can barely understand the messages it throws at you.
NetHunt CRM was specifically designed to be customizable, so no matter the language you speak, you could name fields and enter data in your language. And hey - that works!
But we still wanted to make NetHunt CRM available and approachable for non-English speaking users and nothing beats a full-blown translation in this regard.
So, we're happy to announce that it's finally here!
New Languages Supported
Now NetHunt CRM is available in whole 8 new languages:
German
Spanish
French
Italian
Dutch
Polish
Portuguese
Russian
If the language barrier was previously an issue for you, now you can manage deals in a 100% native language environment.
In case NetHunt CRM doesn't automatically detect that you're using one of the languages listed above, you can manually change it by going to the NetHunt tab in the Gmail Settings and choosing the language from the drop-down menu.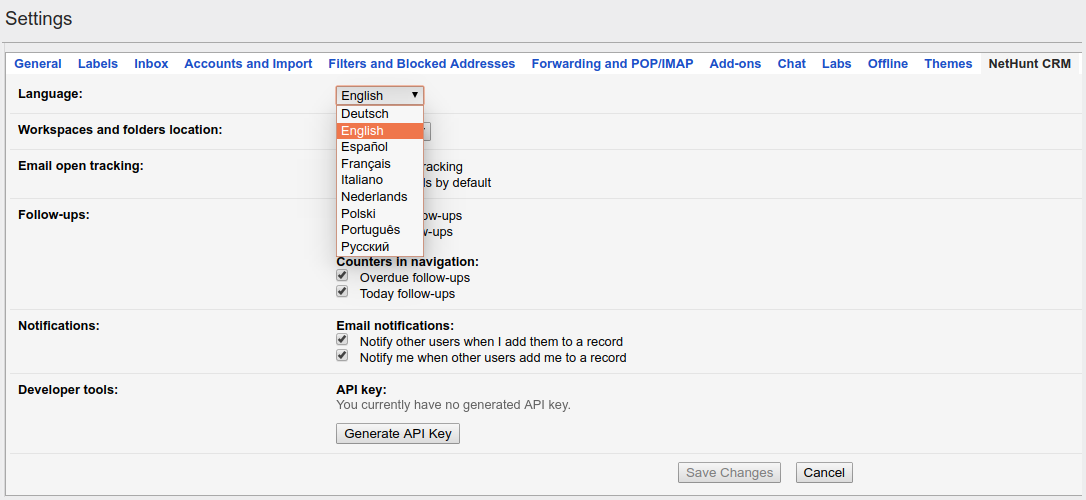 The same applies to our official site.
Make The Translation Better
Now, no translation is 100% perfect. We don't speak every language mentioned, so we hope that you can help us. In case you come across a translation error or something just sound off, send us an email and we'll get it fixed.
Missing Your Language?
While NetHunt CRM is now available in 9 languages, there is total of 6909 languages worldwide. Probably you don't need it translated into all of them. That would be one looooong drop-down list. However, in case the language that you're using is missing, let us know and we'll do our best to translate NetHunt CRM into it sooner.
We hope you'll enjoy this update. Stay tuned and follow our blog for more updates!