How to use NetHunt CRM
for real estate agents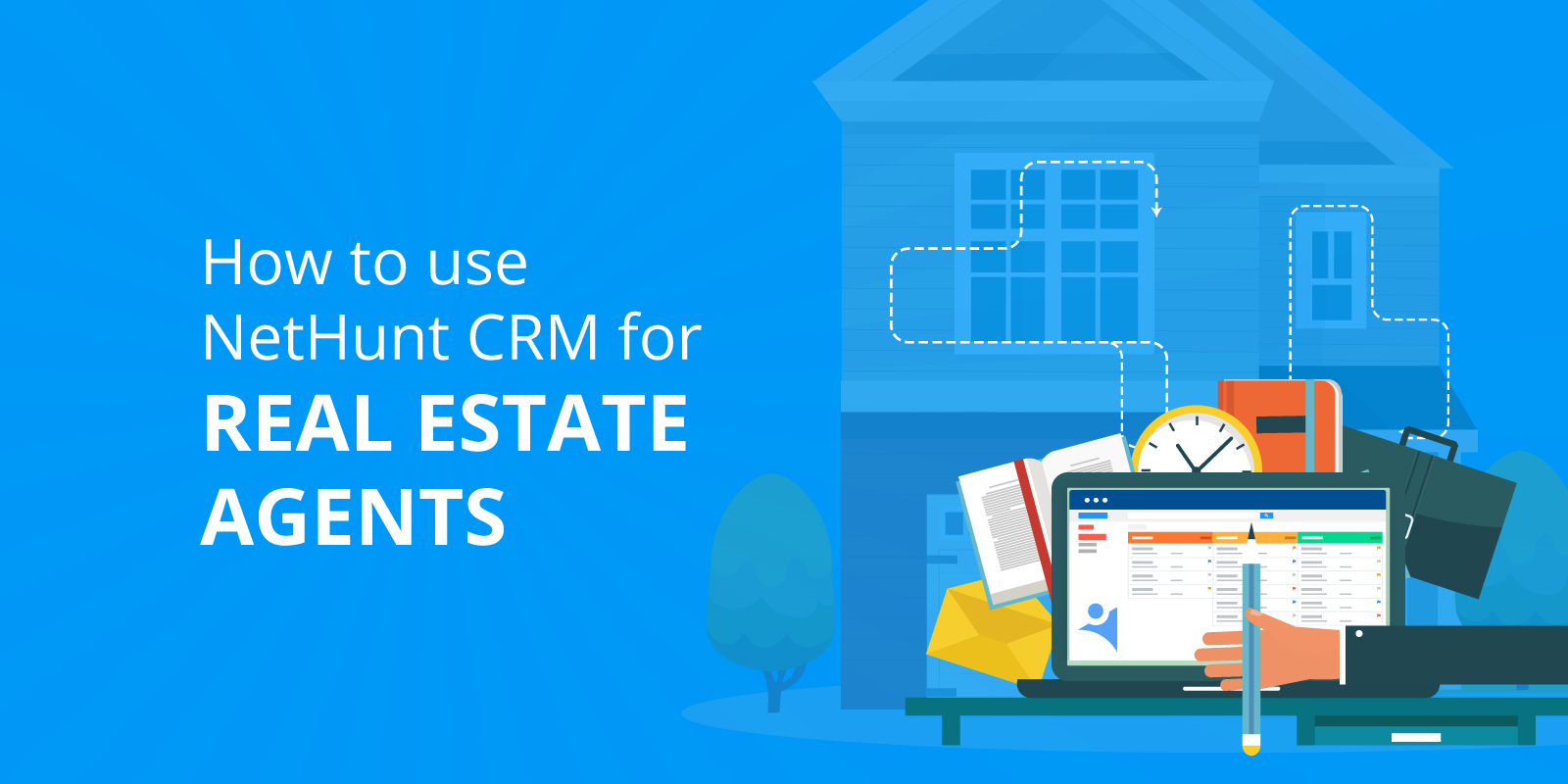 What is a CRM in real estate business? Do you, as a realtor or an agent, need a real estate crm solutions? If you believe that a CRM system is only a salesperson's tool, you might reconsider this after reading our tips and explanations.
What is a CRM
A CRM, in its broader sense, is a customer relationship management system. Basically, it's a place to store your contacts, details about them, and other related information. This "related information" is one of the things that differentiate a CRM system from a contact manager.
Unlike contact managers, which store mostly telephone numbers, emails, some addresses and, occasionally, a note or two, in a CRM for real estate you can link the deals or property associated with that contact to quickly access them.
Which task real estate agent can solve with CRM
The deal flow in real estate business is generally much lower than in most sales, but a real estate CRM is a convenient way to manage your deals in connection to clients or property. Because most CRM systems can boast a wide variety of features, they can solve a number of problems that exist in real estate business management or, at least, make the process simpler. Here are some of them:
1. Train your team
When you're working solo, it's always great to have a template for your work. In sales, such templates are called "pipelines", where each stage indicates where your deal or client is currently at and what you need to do next to move the deal further.
But when you have a team, even a small one, standardizing such templates becomes a must. If you want to actually control how your business is doing, to be able to analyze where things are falling short and where you can improve, create a single process for everyone in your CRM for realtors to follow in their daily work.
2. Stay in touch with clients
Remember the story about the car dealer who was sending holiday cards to his clients? That was a clever way of reminding about himself and actually improving his chances for a future sale or a referral to friends. It's a great example of adding a personal touch to work with your clients, which relations building should mean in the first place.
Having a database of your clients, instead of forgetting about them once a deal is sealed, improves your real estate customer management by allowing you to stay in touch with them for future interactions. You can always contact your past client on an important date (their birthday, anniversary of their purchase, etc) or make announcements to a certain client segment.
3. Create a personalized listing
You're probably using a dedicated third-party property listing in your business and it works fine for you. But having this listing immediately available from inside your real estate CRM software, next to deals and clients, allows you to cut several corners and some body movement. An integration with such listing would be a nice addition to your CRM as a central hub for your work.
But how about creating your own listing? A property list that will looks and function the way you need it? With the best CRM for real estate allows for a decent level of customization, creating a property listing connected to your clients and property owners becomes a breeze. With sorting and filtering options you'll be able to quickly navigate through this listing and find the exact property your client wants in a matter of seconds.
4. Become the connections hub
What's important in real estate business is to have a network of connections. You know a guy who knows another guy who can help your other guy. Often a real estate business is a business of connections and you need an easy way of putting them in order.
By networking with other professionals in your sphere, you can refer clients in exchange for future referrals from them. It's always easier to refer a client to your colleague when you can quickly find which one of them can actually satisfy their requests. When you play it correctly, it's a win-win situation and a CRM for realtors is a great hub for managing partner relations.
Top CRM tasks in real estate niche
Just like in any other sphere of business, real estate agents are not strangers to a daily routine and occasional tasks that are bothersome, time-consuming or simply difficult to manage. Thankfully, a CRM for real estate agents system can make some of them easier.
1. Lead capturing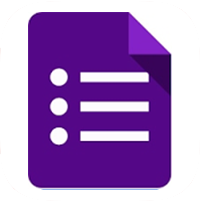 You might be receiving leads via telephone calls or emails, but today, filling in a request form on a real estate agent's site is far more convenient for everyone. Wouldn't it be better that instead of your client requests falling into a spreadsheet collecting data from forms, go directly into your CRM?
Some CRM systems provide this option natively, but most solutions including NetHunt CRM offer a free Zapier integration with services like Google Forms or Gravity Forms. There you can configure which form fields corresponds to which record fields and a CRM program for real estate will automatically create a record for you. The process is quite simple to set up, but saves you a decent chunk of time and allows to do all work from inside a CRM system.
2. Quickly sift through your catalog
So you've decided to go for a personal database in your CRM. That's your first step to finding the correct property your clients request. Just like in most catalogs, you can use filters to make the system show you only the property that fits specific requirements. Need a 2 bedrooms apartment in downtown? If your list features such data fields as the number of bedrooms and area, the best CRM for real estate allows creating a shortlist is a matter of several taps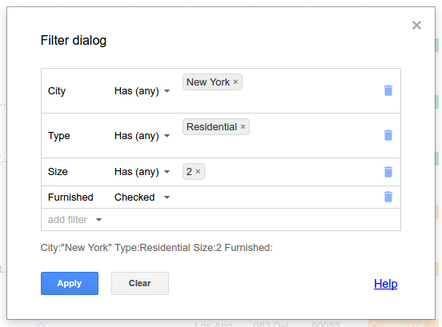 3. Following up on clients and deals
Most project/business/task management systems are designed to help you unload your brain. It's unhealthy and unproductive to keep everything in your own memory, especially if you're a part of a team. The best CRM for real estate will store your client data and, what's no less important, remind you about the future events and arrangements.
4. Contract management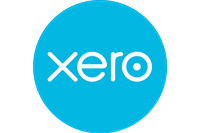 Another aspect of fully leading your deals and clients in a CRM revolves around the best part of any business, i.e. closing the deal. So when you're generating an invoice or a contract, you need to manually enter a lot of data. The exact data that's available inside your CRM. You can integrate most real estate agent CRM systems with a service of your choice to generate a contact once you move a deal into the "Signing" stage.
CRM features useful for real estate
While it's traditionally considered that a CRM system is for sales only, real estate agents can significantly benefit from many of its features. A real top CRM for real estate would provide you with the following:
1. Customizable fields
This is the most important thing to take note of in case you're planning on using a CRM for real estate business. Many systems are hard-wired to accommodate sales use cases. In order to use a CRM for real estate, you need to be able to adapt it to your needs, i.e. to setup such fields that will represent your workflow. When a system allows for this, you can create a record with any data you need, instead of scavenging across multiple systems.
2. Follow-ups
Follow-ups are one of the essential features of a task management app, especially a realtor CRM system. You can't expect to remember every meeting you've arranged or every deal that needs some clarification on next Wednesday. That's what follow-ups are for. You simply put a reminder on a record and forget about it until the time comes. In NetHunt, you can follow-up both emails and record. All of them will be grouped by due date, providing you with a nice agenda view.
3. Mass mailing
Shooting several dozens of emails isn't a difficult task and many services will do that for you, provided you have the right addresses. But what really makes a good mass mail stand out is the personalization. After all, no one wants to receive faceless emails. You have all of the data inside a CRM, so why not put it to good use when reaching out to several clients at once. Either export client data into a mailing service of your choice or use the email campaigns feature of NetHunt CRM. Completed with open tracking, you'll be sure to know who and when has read your emails.
4. Email integration
Email is still the predominant method of communication for many real estate agents. It's rather convenient to manage if you've setup everything correctly and the potential clients won't have problems contacting you. This communication is an important aspect for any real estate agent and it shouldn't live a separate life from the client records. By linking every email to the respective customer record, you'll be able to rehash all the history of relations and conversations you had with that client, find the important information they've sent you, and re-download any files you've exchanged with them.
How to use NetHunt CRM for real estates daily tasks
While NetHunt CRM wasn't designed to be an exclusively real estate CRM, you can freely use it for any related activity in question.
NetHunt CRM features a preset Real Estate workspace. You can immediately start using it as a CRM tool for real estate needs, but we recommend to check it out first, see the capabilities of NetHunt in this sphere and eventually add/delete a field or two that would make it more useful in exactly your job.
If you plan on using such a catalog on a daily basis, spend some time and in create several views that correspond your most frequent search requests. For example, in case you deal with both residential and commercial types of property, consider splitting them into the separate views instead of creating separate folders for each one of them.
You can create as many views as you need, up to creating a view for each particular type of property. For example, create a view for the residential property based on the number of rooms in them. This way you can quickly either sort the property by the number of rooms in a single view or have a separate view that would show only 2 or 3 bedroom apartments.

When you group your deals by months and have a field dedicated to your revenue, you can configure NetHunt CRM to instantly summarize your revenue and show it by months.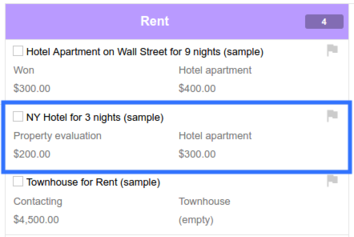 Records, when represented as cards in a grouped view can be extensively customized with whichever field data you want to see at a glance. For example, if you work as a team, you can make NetHunt display the assignees to see who's responsible for that client or deal.
Alternatively, group your records by assignees/agents to see a dedicated column view where each person is brought into the spotlight.
Finally, real estate agents often have to work in the field instead of sitting in the office in front of a monitor. So, when you're assessing or showing property to your clients, it's much more convenient to check or update the CRM data from your smartphone.
Install NetHunt CRM mobile app for iOS or Android and access your data on the go. When the worst case scenario happens and a potential client doesn't like a single apartment you've shown him, you can quickly find a decent replacement in your database.