How to sell paintings online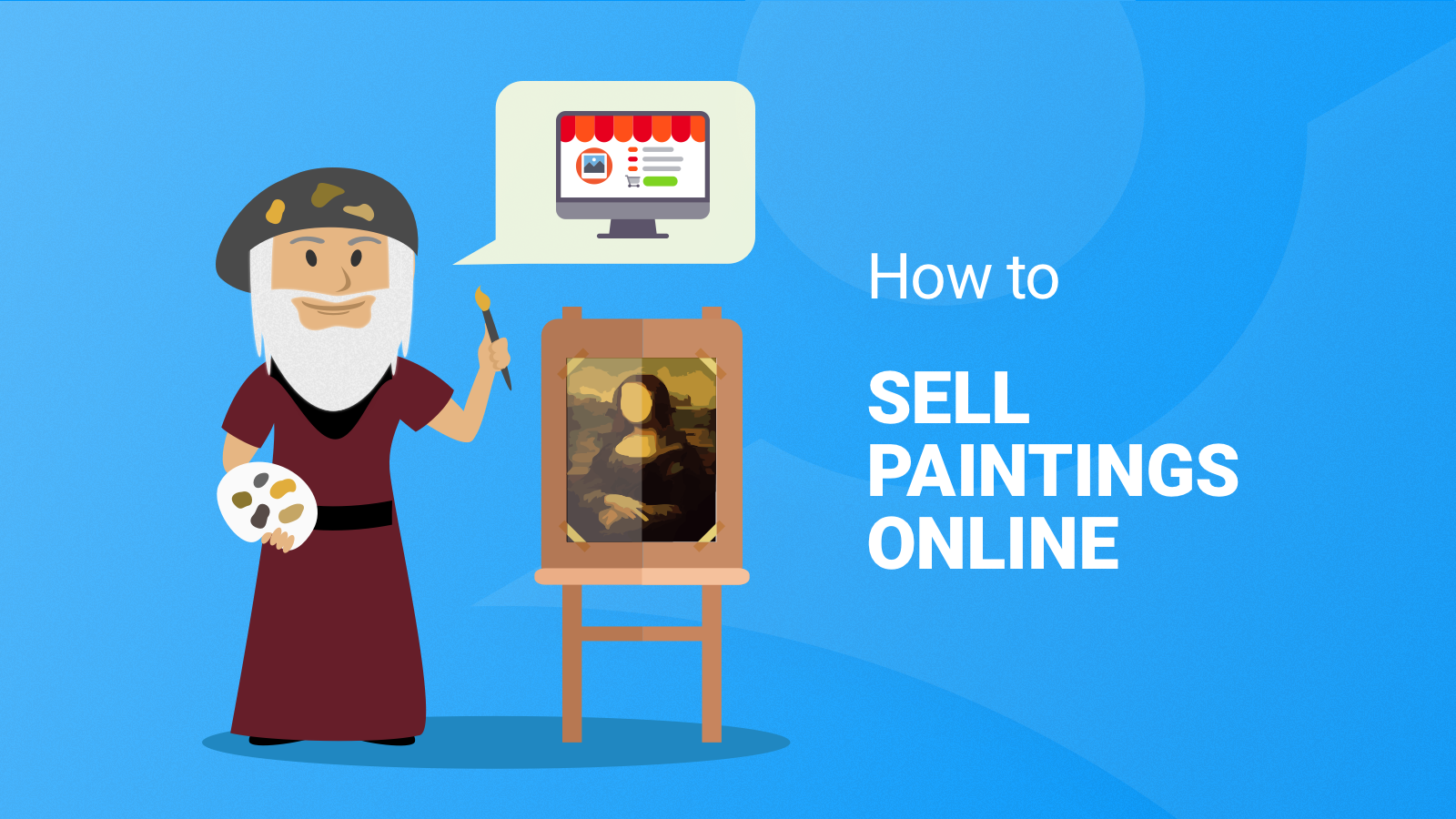 Let's say that you are a starting but a promising artist, which have created several works. Now, you would like to try to sell your paintings on the web, but you do not know where to start from and how it works. The following how-to guide will explain you how to sell paintings online.
Table of contents
1. How to prepare paintings for sale
The first and most essential thing in the process of painting sale is the conservation. You need to use quality conservation products, which prevent your work from fading, becoming moldy, warping, etc.
The stretcher bars and canvas must be of high quality. Nowadays, you may find many cheap canvas boards and pre-stretched canvases. Try to avoid using them, since they are good only for practice, and are not designed for long–term perspective. Pay attention to the primer coating of the canvas. It also should be thick and of good quality.
A protective coat should be applied on most paintings. It represents a layer of varnish on the work, which protects the painting from dirt and dust. Using several layers may even prevent scratches.
When you're done with the front, the backside of a painting also requires some care. The professionals finish the back of their works with the purpose-built tape. It protects the painting from undesirable dwellers (insects) between the stretcher bar and the canvas.
2. How to make a great photo of paintings
Any sale needs a good advertising. When selling a painting, the best advertising is the photo of your work. So, the photo must be great, decent and even stunning to attract possible clients.
The photo must reflect the essence of the painting, i.e. no frames, no angle shots. Make sure that the lighting is sufficient and there are no shades on the painting. It is recommended to use a professional camera or even the services of a professional photographer, who will make everything properly.
Thereafter, the photo should be refined using state-of-the-art software tools. But avoid overuse of such tools, since it is possible to make your photo better than the actual painting.
It is recommended to use floodlights instead of natural or room lighting. Two floodlights will be enough. They should be located rightwards and leftwards from the camera on the distance twice more than the distance from the camera to the painting.
By the way, the camera's line of sight must be perpendicular to the painting as precise as possible. I.e., if an artwork is tilted, the camera should installed in the tilted position too.
3. What is important to selling paintings
The most important thing in selling paintings is what you are selling. It means what kind of art do you have, namely, original, reproduction, giclee or canvas. Most artists hate dealing with business, but if you have to, so it is necessary to study the market. From now, your painting is a product of yours and it should be marketed as a commodity. Define all its features and identify it properly. You will not sell a sculpture as a painting, will you?
Therefore, make some marketing stuff, or you may reassign this task to professional. Nowadays, there are many galleries, including online galleries, where you can find the professional curator. Actually, you're taking a risk when choosing this way, since the art is a very peculiar industry, where some prominent professional may ignore an artwork, but in a couple of years, it may be considered a masterpiece. So, skip the curators and galleries, and do your best to find where to sell the painting by yourself.
4. Sites where you can sell your paintings
There are many places on the web, where you may sell your artwork. Below introduced the top 3 websites for selling paintings, photography, digital art, and other works of art.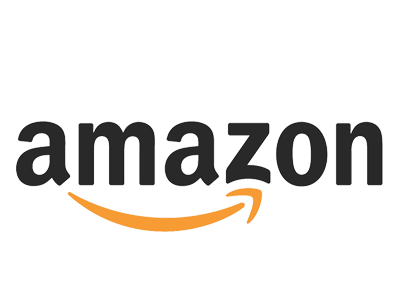 Amazon is a trading platform for many things including paintings. There is a special section, Amazon Art, for the sellers and buyers of artworks on the Internet. By the way, here you can find experts from art and design, who will definitely answer your most complicated questions. The question "Where can I sell paintings" is already answered by Amazon.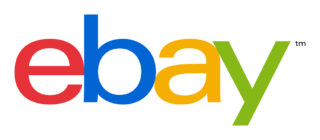 eBay is a popular site for sale/purchase of almost everything that is on Earth and beyond. eBay provides sections of art and collectibles filled with various artworks, coins, antiques, etc. This service is ready to show its advantages for your painting selling online.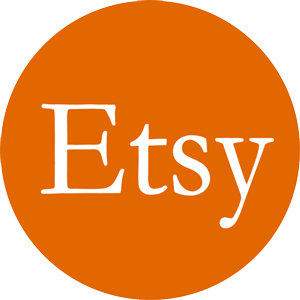 Etsy is a perfect marketplace to sell painting online. Etsy provides various options, including opening your own store, where you will be able to sell your paintings, photography, and other artwork. If lucky, there is also an opportunity to be mentioned or reviewed on the Etsy blog, which will definitely increase your popularity or sales.
5. How to write a description for a painting
It is important to write an accurate description for your painting in order to introduce it to public or potential clients. Your artwork is a kind of personal expression, and to show this expression can be rather difficult. Nevertheless, it is not so hard to compose a suitable description. You need only to ask yourself a few questions about your creation and make a bit research.
At first, you should identify your painting by the materials used - oil, graphite, chalk, watercolor painting, pen, ink drawing, acrylic etc. The surface of the art should also be identified.
Then describe the subject matter, namely, what subjects or objects are depicted.
The next step is a genre. Select the genre or some artistic movement, which had an effect on your work. This may include abstract art, impressionism, pop art and others. Make a description or a comparison of the styles of the movement or genre with your own style.
The process of creation should also be depicted. Describe the ideas associated with the painting, your inspirations, muses and may be some interesting stories occurred during your work process.
Add a description of shapes and forms of your subject matter; provide an explanation of textures and lines, as well as the colors and emotion behind using them.
6. How to calculate a fair price for a painting
The most puzzling question is "How much do I sell my paintings for?" There is a huge amount of opinions and none of them will be precise. But if you are a beginner, you should first monitor the market and be in tune with it. However, do not underestimate your work, because a low price means that people do not value your painting. Find the golden mean and watch the tendency. You will see whether your painting is over- or underpriced quite soon.
Although you should conceive your artwork as a commodity, it is not that easy to calculate its value. Of course, you will have no problems with the calculation of tools and materials used in the work, but any painting is the representation of your ideas and inspirations that, in most cases, is impossible to evaluate. Make accent on emotional connection of clients to your work and play with the pricing. But be careful and do not go overboard.
7. How to manage your customers
Let's imagine that you have successfully passed the initial stage and now you have a plenty of customers hunting for your masterpieces. You do everything alone and it is not right. It does not mean that you should hire an assistant, because you may use the benefits of customer relationship management tools, which are aimed at interactions with your customers. Actually, these CRM tools act as your personal digital assistant.
For example, the NetHunt CRM is a service, which integrates with your Gmail inbox and other Google Apps to facilitates your work with emails. Now, your emails are more business records, which are immediately updated after your conversations. The customer data management is simple and convenient due to the drag-and-drop user interface. Additionally, the NetHunt tool provides an email tracking option, using which you will always know who, where and when has opened your email.
Besides, you can use this tool both on your desktop and mobile device. So, the use of CRM tools, such as NetHunt, will definitely help you manage your relationships with customers.
8. How to sell a painting on eBay
The sale of paintings on eBay is a rather straightforward process. If you followed the advice above, you've got your artwork prepared for the sale. This is what to do next on eBay:
1) Click on the "Start Selling" button and paste the description of your painting;
2) Compose a title, which is neither extensional nor petty;
3) Choose a category of what you are selling;
4) Add the photos you've made in advance. You can add up to 12 photos. The more you have, the better;
5) Create a general overview consisting of the information required for the customer's search, namely the medium used, production year, dimensions, name, etc;
6) Select a selling format, which has 3 options: Auction, Buy it Now and Fixed-Price listing;
7) The final step is to set a shipping price. You should contact different shipping services in advance and learn their prices in order to set the appropriate shipping charge.
9. How to sell a painting on Etsy
If you chose Etsy as the trading platform for your artwork, follow the tips below to have a successful deal:
1) At first, you need to set up an Etsy account. It is as simple as pie and requires email confirmation;
2) The next step is to set up a shop on Etsy and post your first product. It should be noted that there are no membership fees, but it costs 0.20 USD to post a product for 4 months;
3) Name your shop in a creative way to attract more customers;
4) Post a painting by clicking on "List a new item" to get started. There are many sections and you should be very attentive when selecting the appropriate one;
5) Enter a detailed and comprehensive description of your work;
6) And a price, of course, should be set for your piece of art;
7) Upload the photos of your painting;
8) Provide your banking information.
Now you are ready to sell your artwork, so good luck!