How to build a sales team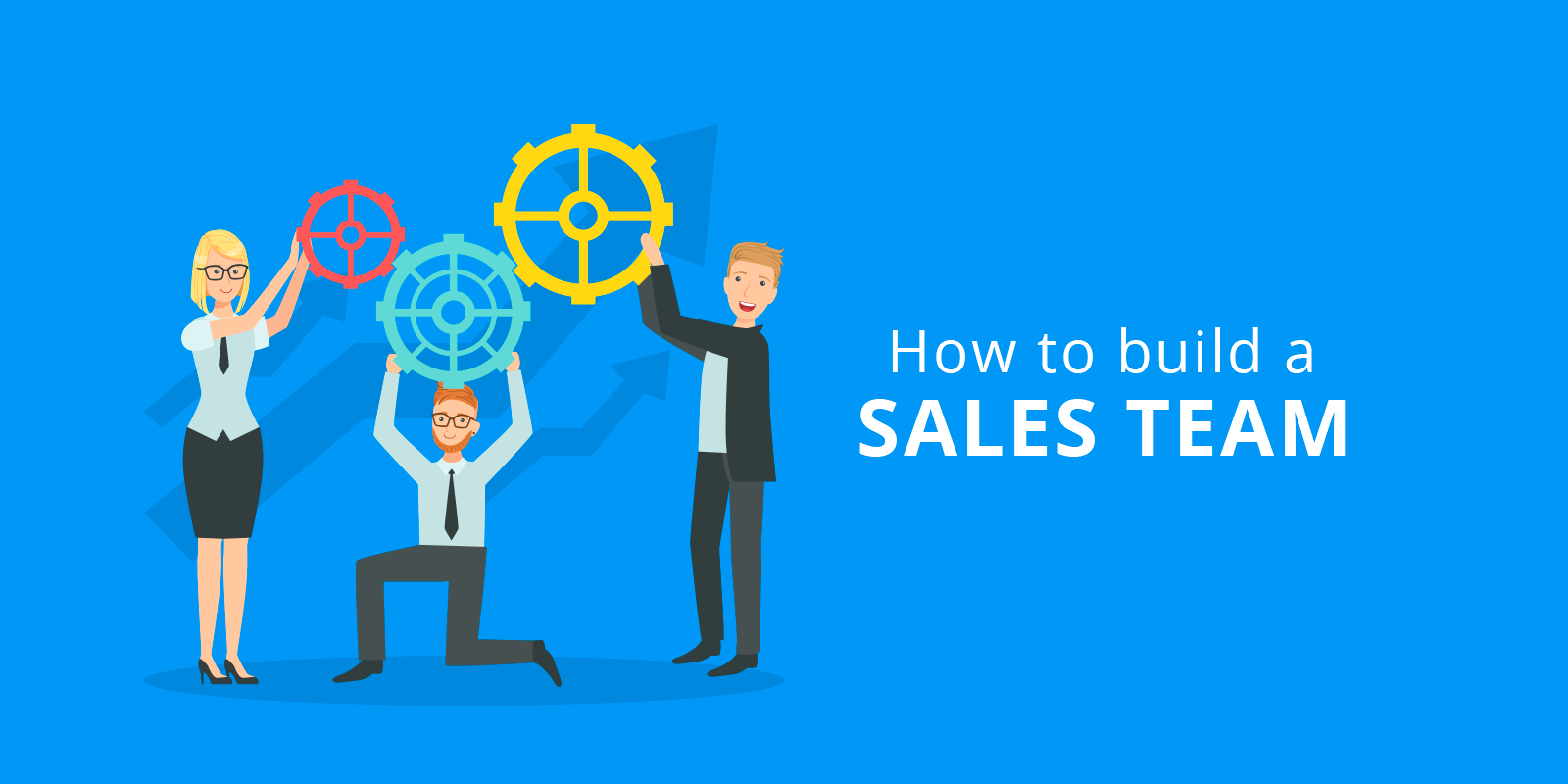 Your product is complete and you're ready to hit the market. But don't expect potential clients and customers to storm your storefront. Because so far you've only completed the shortest and easiest part of your business journey. No matter how awesome your new product is, nobody knows about its existence. Even if they've heard something about it, your potential customers might be not aware of its advantages and how it can satisfy their needs.
The next logical step is building a sales team that would elevate your product or service to the top of all charts. Here are the first steps you need to make, no matter how rough they might be. Welcome to the world of sales!
Hire Right Salespeople
Here's an everlasting discussion: what resource is the most valuable when it comes to sales? Some believe it to be money, others believe that it's time itself. But there's another opinion and that's your team, your people, your reps. They will both make the best use of the allotted time and bring in money. That is if the team is right.
First of all, to hire the right kind of people (the people that will not only sell stuff, but also represent your brand) you must understand and be able to explain your sales process, aims, and expectations. So it's important to start from yourself and define every aspect of the job you'll be looking employees for.
Before we move on to the exact qualities of your future reps and how to manage a sales team, it's important to keep in mind that if a candidate is passionate about the industry you're in, he or she will always connect better with your client compared to people who are "just" doing their job. So it might be worth looking internally first. You might find the right people in other departments of your company who would be glad to get into sales.
On the opposite side of things, look for people with the right kind of the sales experience. If they've previously been selling a similar product or some other service which your offer can complement, this is definitely a right direction to consider. Also, no one is stopping you from mixing the enthusiasts and experts. The new blood might have a fresh look on the industry while working alongside pros will help them grow faster.
Here are several other important things you need to consider to build a successful sales team:
Good prioritization skills are valued in any kind of job, but in sales, they are crucial. Your reps and managers should be able to define the most productive and profitable aspects of their activity and concentrate on them, not on the busywork;
Exceptional communication skills are a must for building fruitful relationships with clients and partners. If you believe that a candidate is a nice person to have a lunch with, your clients might think the same way;
Favor people with a passion for the sphere you're in. While compensation is important and should be clearly defined, people who are here only for the money might not be the best team players or even might not stay in your company for long.
When hiring, always clearly define your expectation: what the person will be doing (e.g. cold calls, follow-ups, closing), performance, what kind of training you'll provide and what tools your salespeople will be using. If there are misunderstandings or disagreements, the earlier you surface them, the better.
Types of Salespeople
A "salesperson" is quite a broad term. While all of them do the same thing (that's sale products or services) the How, When and Where they do it is different. So once you've established your expectations from your sales team, you'll see what kind of salespeople will fit the job better.
Here are some of the most common types of salespeople:
Manufacturer's Reps
Manufacturer's representatives (brokers, agents) are independent sales agents who work on a commission based on their sales results. Having this type of salespeople in your team is a cost-effective alternative to other forms of direct sales, especially if you're a newcomer to the market. Such reps are well aware of market specifics, know local buyers and already have some established relationships in your sphere. By employing such agents you not only get a workforce that has a direct interest in increasing your sales numbers but might also already have some potential clients in mind.
Telemarketers
You can refer to their activity as "cold calls", but that's only a fraction of what they're capable of. Telemarketers will make calls and generate qualified leads provided they have a database of potential leads. They are also an effective substitute to a full-blow phone-support, can directly receive orders and follow them through. You shouldn't rely solely on telemarketers, but they most certainly should take a spot in your team.
Sales Managers
Sales managers are the supervisors, analysts, tacticians, and planners of your sales team. They are the ones who should not only take part in the sales process itself, but also build sales strategies, tune them up once in awhile, assess the results and actually be managing a sales team. A tight cooperation with a marketing department is a must to be sure that your sales efforts correlate with outbound brand visibility and advertisement. You can trust the sales managers with the key clients you have to improve the relationships even further.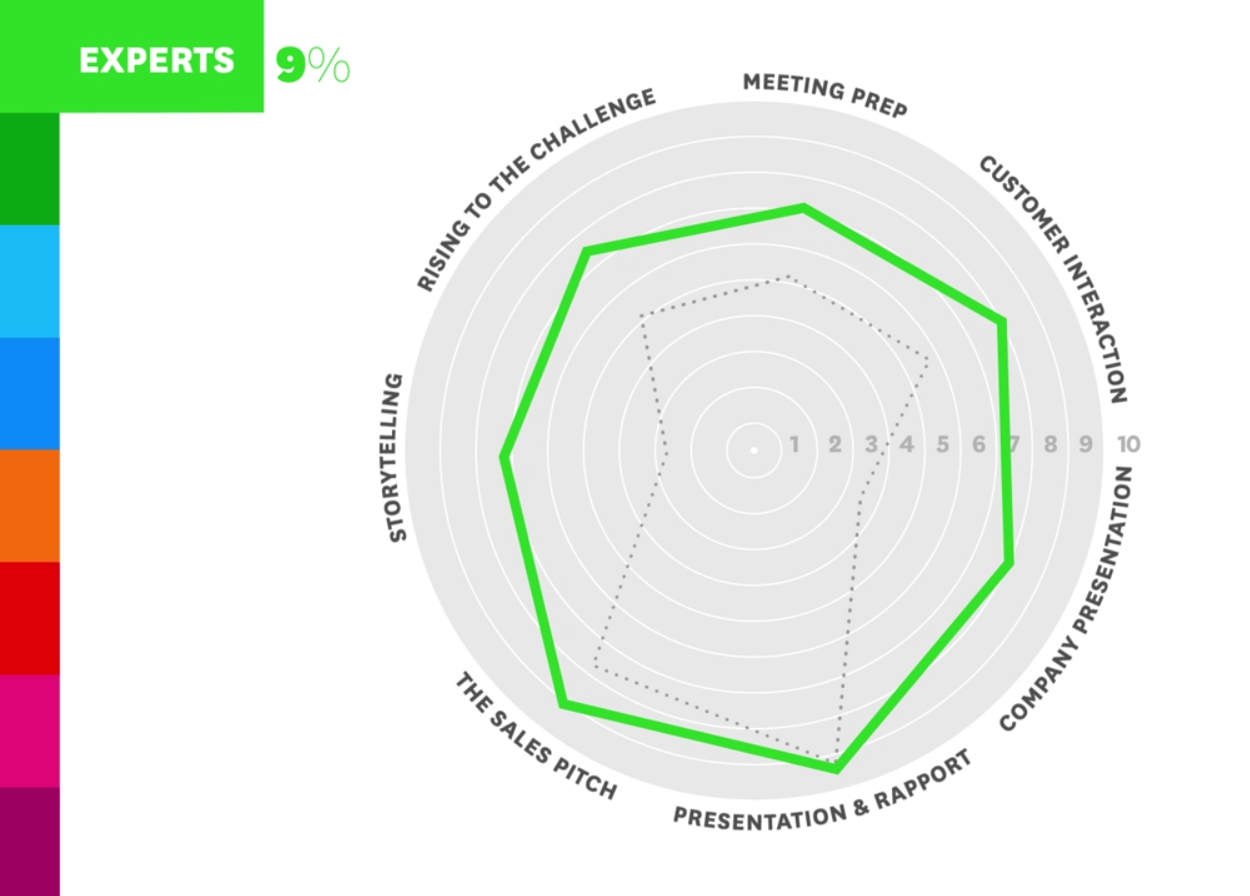 But that's not all! According to Harvard Business Review, there exists 8 types, or rather archetypes of salespeople. Each one of them excels in a particular activity, has strong and weak sides, and balancing them out is important when building a sales team.
Based on several criteria (rising to the challenge, meeting preps, customer interactions, etc.) it was established that only 9% of salespeople get a high score, proving their proficiency in different aspects of a sales process, earning the title of "Experts". Other 7 archetypes include:
Closers - great at cementing a deal, but might fail at the start of the pipeline;
Consultants - good at listening to clients' needs and analyzing them, but not as great at pitching them products;
Storytellers - can masterfully present case studies and engage leads into a conversation;
Focusers - experts at the products they are selling, but not the best at communication;
Narrators - always have some prepared material, but might stumble when improvising;
Aggressors - will pitch your product and retain the price at a profitable level;
Socializers - turn leads into friends, but are not aggressive sellers.
Does this classification mean that a socializer, for example, will have a ton of connections but won't actually sell a thing? Certainly no. By strategically placing different people at different sales stages might produce a better result, compared to when one salesperson follows a client through the whole funnel.
Measuring Sales Productivity
So you've gathered a dream-team for your business. They are all great guys and gals, but do they actually deserve what you're paying them (if they are not on the commission, that is)? This is where the sale productivity measurement comes in.
There are many formulas for this, but the simplest one is to calculate the dollar amount of sales per person. Simply divide the sales revenue by the number of salespeople in your team. This would tell you how a salesperson in your team is doing on average. Eventually, compare this with the individual results of each rep to see who's underperforming and who's scoring the most.

However, don't make judgments based only on these results. Maybe someone in your team doesn't actually make sales, but generates leads, while others close the deals. Also, a number of purchases alone doesn't mean that much. Your salespeople might be selling a lot of products and services, but those might be the cheapest ones in the line, meaning that your teammates are ignoring some more profitable items or not upselling enough to the existing customers.
Determine Your Sales Goals
Financial growth is the main reason for assembling a sales team. So what kind of sales numbers do you want to see monthly, quarterly or annually? This is a tough question to answer, but it mostly depends on you and your wants. Set up your first financial goal and evaluate your sales team performance accordingly. Ideally, your monthly aim per person should be deducted based on your desired goal, not the other way around.
If you'll notice soon that your actual numbers are a far cry from the goal, then you'll need to adjust this goal. Remember that your people can not work up to an unrealistically set goal. "What's the point of trying if I'm going to fail miserably anyway?" You might want to readjust the goal slightly lower than it actually should be to give your team a boost of morale (you can and should raise it later).
Sales Management Process
Any sales body cannot function without its head. And that head is the sales manager of your team. He or she should be the one standardizing and adopting processes, analyzing the sales workflow and pipeline, and creating a predictable sales process that the team will eventually adopt as a habit. This is what "managing sales team" means.
An effective sales management process should incorporate the following three aspects:
Prioritizing Seller Activities
After analyzing your sales results, a sales manager should take into account all sources of sales and define the most effective ones. If one sales channel or activity brings 80% of the overall sales when the other only 20%, then it's worth putting more manpower into the first one or probably fully abandoning what's left.
Organizing Coaching
It's great when your sales reps do what they do best, but if those methods aren't as effective as some others, then they should leave the comfort zone and learn some new tricks. Study-as-you-go is a nice way to get some sales knowledge, but a purposeful coaching will produce a better effect when developing a sales team. Organize coaching sessions for your team, their frequency, and topics to get staff acquainted with the new methods of work or improve the already dominant ones.
Establishing Checkpoints and Evaluating Progress
There should be some clearly-defined milestones and periods for assessing the staff performance. Quarterly checks will increase the strain on both the manager and the personnel, but, compared to the yearly checks, allows managers to spot problems as soon as they start to arise and react quicker.
Sales Management Strategies
There are multiple approaches to sales that might either give your performance a slight boost or make a U-turn and gradually increase your sales numbers when they are dropping. Here are some of the things to consider when building a sales strategy.
Narrow the focus. It's better to do one thing good, than all of them mediocre. Define what channel or activity gives you the most in sales numbers and concentrate on developing exactly it.
SWOT analysis. Have a clear understanding of your strengths, weaknesses, opportunities, and threats. This will help you plan your further development.
Establish goals. Your goals help you in defining your company's long- and short-term objectives. Start from the big goal and then go back to see what you need to do to achieve it.
KPI. Always be measuring the performance, but don't keep this insight to yourself. Let your team on it so they know the situation, the overall and their personal one.
Client's Journey. Map out the ways your potential clients move before and after a sale to see potential points of connection and interaction with them.
Cooperate with Marketing. Sales and marketing activities should correlate and in no way contradict each other. This will allow your marketing department bring in the more qualified leads.
Sales Management Tools
How good is your sales stack? Does it have everything your team needs for work, or are there needs that are only partially satisfied by what they have at hand? In case you're missing out on something, here are some important sales and general tools that would let you work with a decent amount of comfort.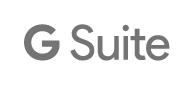 Formerly known as Google Apps, G Suite is a great set of tools to fit most organizational needs. From an email client and cloud storage, to forms and spreadsheets, G Suite is an effective and - what's important for a rising business - an affordable collection of modern tools.
If you've decided to go with G Suite or at least Gmail, consider the most important tool for every salesperson - a CRM system. NetHunt fully integrates with Gmail so you don't have to be constantly switching between two different apps. With NetHunt you can organize your whole sales management process inside an inbox, and it features some nice additions like a personalized mass mailing, email tracking, follow-ups, and a mobile version of the app.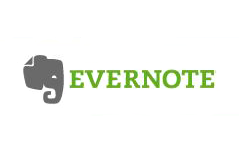 While G Suite has a good word processor, it's not enough for organizing a lot of notes, clippings, photos, scans, audio files, etc. This is what a digital notebook like Evernote is for. It gives you a way to organize every piece of your digital material into searchable and structured notes, making them available from any device even when you're offline.

What if a lead is already on your site and has a minor question that determines if he or she will have further deals with you? Are you sure that they'll want to spend time writing you emails with those questions? With JivoChat you get the opportunity to go alongside your leads and immediately answer their questions or even engage them in a conversation. Let them know that you're already there for them.

We often underestimate the importance of a signature in email. It's there not only to let people know who has sent them that email, but also serves as a source of important contact information, links to resources, social media profiles, etc. WiseStamp not only lets you put that info at the bottom of your messages but also makes it stylish and memorable.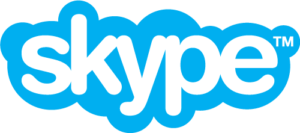 Emails are great, but it's always better to get into a live conversation with your leads and clients. There are numerous VOIP-services, but Hangouts and Skype remain some of the most popular and familiar ones to your clients. Chances are that your contact has at least one of them ready to use, so it's best to keep both prepared.
Key Takeaways
Build a sales team by combining different types and archetypes of salespeople;
Hire reps with a passion for the industry. Salary alone won't keep them for long;
Set realistic and optimistic goals and build plans around them;
Sales performance management should be the top priority of a sales manager. Always keep analyzing results, processes and make adjustments ASAP.