I write articles every minute of every day about CRM.
CRM, CRM, CRM.
My head is the size of a planet, filled with everything CRM.
CRM gets said a lot, and it's getting said a lot, lot more.
I need to take a step back before I realise and appreciate that there are people out there who still aren't sure what CRM is, what CRM does, or how CRM works. Here it is, everything on the table.
Let's take it back to basics with in-depth answers to important questions: What is CRM? What does CRM do? How does CRM work?
---
What is CRM?
CRM stands for Customer Relationship Management.
It's two things: a strategy and software that executes the strategy. We can always assume that CRM refers to CRM software for this article.
CRM is the fastest-growing software on the service market. It helps a business collect, store, manage, nurture, and convert their leads through a bunch of different features that we'll explain in this article.
Better segmented, more personal customer communication
Increased sales revenue and outstanding ROI
Improved customer retention and post-sales oversight
Deeper analytics, essential reporting, and crystal ball forecasting
Productivity and efficiency amongst every team
Centralisation and desolation of a tech stack
Streamlined internal communication and collaboration
Primarily, CRM organises a business's customer and contact database.
Being part of such a competitive industry means CRM now takes care of the whole customer journey; personalising, visualising, and automating it.
Innovative CRM providers want to pull the whole business under the CRM umbrella with marketing features, customer support ticketing, and C-suite level reporting.
CRM is taking over your business; CRM is taking over the business world.
What does CRM do?
Besides that, what does CRM do? Well, it's a complicated question.
You can do so much in CRM; you can run your whole business out of it. This is achieved through a bunch of different features depending on your provider.
A CRM might be a Gmail CRM, which integrates directly with a Gmail inbox to bring powerful email functionality.
A CRM can be based around telephone outreach, a social media CRM, or even industry-specific. A marketing CRM, a sales CRM, and even a customer support CRM; CRM providers consistently find new niches to fill, and the list goes on.
At its core, CRM is designed to help businesses better manage their customer relationships.
NetHunt CRM achieves this goal through what we see as the three pillars upon which CRM is built.
Organisation. Automation. Growth.
Find the list of Gmail CRMs to choose from in our recent article.
Organisation
You'd be forgiven for thinking that CRM is just one big contact database; a fancy Filofax, or a super-duper spreadsheet. CRM providers are so over that.
This isn't a simple contact storage system, but it does simply store contacts in the system.
A centralised and shared contact database
Full platform customisation, so CRM bends to fit your business
Full contact context with anybody a brand interacts with
Ability to manage leads along a sales pipeline
Duplicate data prevention
Multi-channel support for different outbound and inbound channels
Collaborative features such as chat, notifications, and tasks
Mobile app available to update CRM while out of the office
Audience segmentation to better personalise outreach
A shared workspace with folders, views, records, and fields of data
The organisation and structure of data within a CRM system profoundly benefit any business.
Customer-facing employees gain on-the-spot access to essential data and context. More accountability and an audit trail can be shared between team members, and GDPR and other data regulations are more easily adhered to.
Fewer overlapping systems because keeping all your data in one CRM platform means better productivity.
Comprehensive reporting opportunities offer complete oversight of business health and processes.
A sturdy business structure leads to business success.
Automation
Generally speaking, there are two ways to automate sales processes.
General sales automation most often happens within a CRM platform.
It refers to the automation of different data-driven processes such as data generation, segmentation, scaled and personalised email outreach, and reporting, amongst other things.
Data import from different sources, such as Google Contacts or .CSV files
Lead scoring to determine a lead's readiness, based on various factors, at a glance
Link incoming communication to deal records automatically
Social media integrations for lead generation and enrichment
Reporting is possible with as little human input as possible
Workflow automation is the delegation of repetitive, mundane sales tasks to sales automation software.
It saves time, helping sales reps and managers focus on more critical tasks that you can't automate, such as closing deals and building personal relationships.
Workflow automation is executed in a workflow builder, which we'll show you later in the article.
Automation workflows to complete banal tasks without human input
Automatic record creation for leads entering the pipeline
Webform lead and data generation
Notification, alerts, and task automation for prominent event
Automatic lead, manager, and task distribution on a round-robin schedule
Lead nurturing automation; templates, mail merge, and campaign sending
Sales pipeline automation; moving leads along based on behavioural triggers
Zapier integrations take CRM workflow automation way further. Zapier integrates with a bunch of tools, most of which I'm willing to put money on already being part of your tech stack. Users build workflows within a workflow building platform. Using an "if, then" logic, Zapier pulls actions from different, connected applications to complete users' most common workflows.
Growth
That's the aim of the game. Growth.
As a small business starting your business journey, you might not even need a CRM, to begin with. Operation might be small enough to manage in a single spreadsheet, and that's great.
Until it's not.
Knowing that all your competitors use a CRM, you'll have to implement one sooner rather than later.
Your job as a CRM shopper is to choose one that grows alongside your business, with a scope small enough to meet your current demand but large enough to meet it in the future.
Check your provider's roadmap before you sign up - is it as ambitious as your own?
Integration with existing tech stack to bring everything under one tab
Reporting and forecasting features help identify business strengths and weaknesses
Customer support, educational materials, constant improvement of features
Full customisation of features; unlimited users, folders, records, and fields
Full security features; permission management, cloud-based, data encryption
How does CRM work?
Again, a difficult question when CRM does so much.
The best way to understand how CRM works is to follow a lead or deal down a CRM sales process. It starts with CRM lead generation; storage, and management of that lead; travels through CRM lead nurture, conversion and payment, and ends with CRM reporting on your sales success. And then you do it all over again.
Step 1: CRM lead generation
Lead generation stimulates interest in your product and business before leads can be converted to customers.
Lead generation is never easy. It can take a thousand noes before you reach a yes.
Still, there are loads of different channels for lead generation within CRM; many of them are automatic, minimising the pain of those 'no's by bringing you to a yes more quickly.
Bulk, cold outreach emails; a reply indicates that a lead has been generated
Web forms to generate inbound leads from landing pages
Social media integrations, such as LinkedIn and Facebook
Cold calling; call logging features exist in some CRM platforms
Let's look at a CRM web form, my favourite type of CRM lead generation.
We'll place this very simple on an eBook landing page on our website.
Somebody wants to download our resource, clicks on it, and is sent to the landing page. Considering that they're on this landing page, willing to submit their data and download our book, this person is a lead. They've shown some interest in our industry and output; it'd be rude not to nurture them.
Now that we've got their data, we need to decide where to store it in our CRM.
Step 2: CRM data storage; folders and views
CRM folders tend to represent a single business process, such as your contact database, tech support tickets, pipelines, and all that other good stuff.
In NetHunt CRM, default folders are labelled as Contacts, Deals, and Companies.
There are differences between the three, and if you don't like them, you can change them.
The Contacts Folder
Contacts are the prospects, leads, and clients your company has engaged with or will engage with.

Each contact can be linked to a particular company and deal, so all their correspondence is recorded where we need it. We could sell our product to a company's C-level but be in constant communication with their sales manager, marketing team leader, or whoever else. Each individual has a record in the contact folder, and all those records are linked to the same, separate company folder.

We'll add our lead to this folder, seeing that we don't have any information concerning a deal or their company yet.
The Deals Folder
The Deal Folder stores all the data related to individual deals.

It differs from a company and contact folder on two levels. The first is that you can conduct multiple deals with the same company or individual through cross-selling or up-selling. This folder lets you keep those deals separate from each other, structuring different data in suitable ways.

Still, they're linked to separate company and contact fields.
The Companies Folder
The Company Folder holds all your company records in the workspace, no matter which contacts from that company they've come from. This is useful because during a B2B sales deal, a sales team might communicate with any number of employees from a target company and conversations can get scattered across different rep dashboards and contact records.

This way, whoever is working on a deal at any time always knows where it's up to, no matter who's been speaking to who.
Step 3: A CRM sales pipeline
It's not efficient nor easy to look through three different types of files every time you want to find a particular deal.
Custom CRM views are a way of segmenting and presenting specific points of data within your CRM system so that you, or your team, can access what they need more quickly.
Call them sub-folders, call them reports, call them whatever you want - we call them Views because they're an easy way to view data you need.
There're dozens, even hundreds, of ways to use Views to your business's advantage…
New leads by the manager assigned to them
Leads by their lead generation channel
Deals expected to close within a specific timeframe
Won deals to spot low product usage
A marketing campaign view
Lost deals by the reason they were lost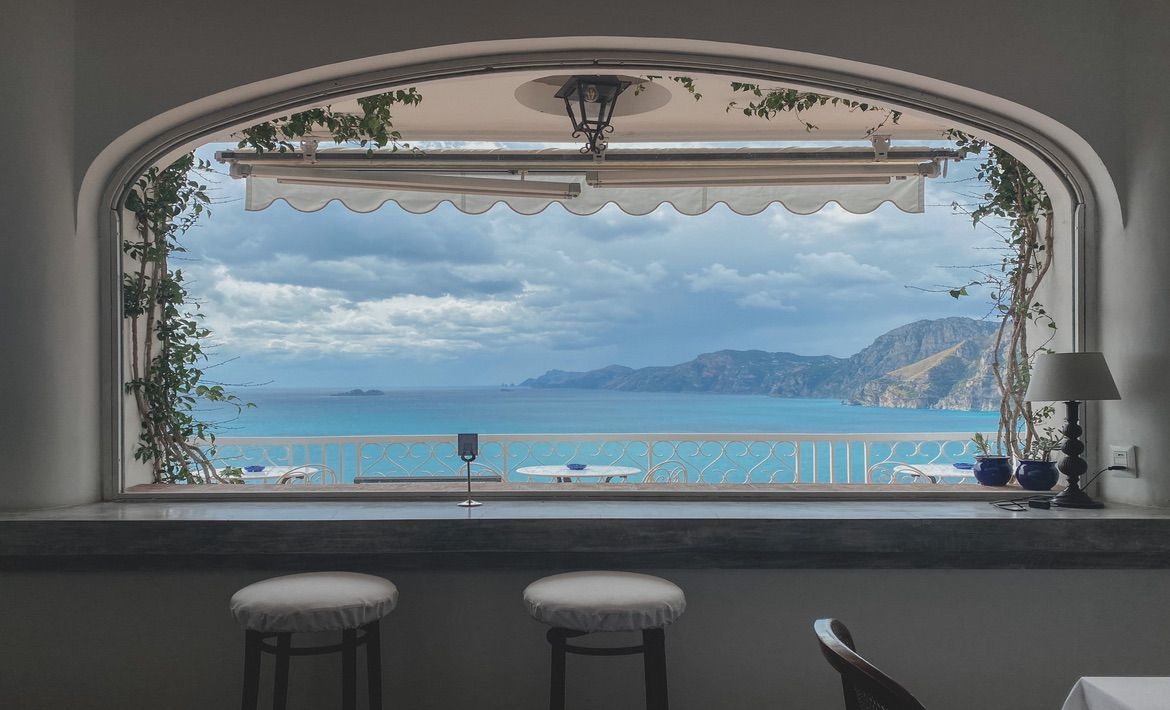 By far, the most popular CRM view is the sales pipeline.
The underlying idea of a sales pipeline is to offer more visibility and oversight into your sales process, helping organise, dynamise, forecast, and bring in more revenue.
In NetHunt CRM, your sales pipeline looks like this.👇
Within this view, our web form generated lead lands in the New stage of this pipeline. It's time to nurture them, which can be done automatically.
Step 4: CRM workflow automation and lead nurture
CRM helps standardise our sales process.
That means every lead that enters our sales pipeline from the same channel should undergo the same sales process. After all, we should know what works and what doesn't through experience and A/B testing. CRM standardises the sales process through automation.
Below is a typical CRM workflow lead nurture automation. At first, it doesn't look very easy, but it is.
This workflow sits at the simpler end of what you can do in Workflows by NetHunt CRM.
So, what's going on here?
Our lead fills out the eBook request webform
The system automatically creates a new record in the Deals folder
As promised, an email with a link to the downloadable resource is sent immediately
Branch A is our nurturing workflow; emails are sent at regular intervals to educate the new lead about our product
Branch B is our control workflow; it ends the workflow whenever the lead replies to our email
Suppose you wanted to take your sales process automation workflow one, two, or three steps further. In that case, you could implement a few different essential steps into your workflow to ensure minimum sales process friction.
Auto-assignment of a lead to a manager on a round-robin schedule
Move a lead to the next stage of the pipeline once they've fulfilled a specific criteria
Automatically create a new sales process-specific task for a manager when they email back
Communicate with managers automatically via Slack, Google Chat, or email
… and the rest. If you want to learn more about automating your sales process, look at our article How to Automate Your Sales Process!
Alternatively, if you want to look at some (much) deeper use cases of Workflows by NetHunt CRM, download The Sales Automation Playbook for a step-by-step guide on different automation workflows you implement in your sales process.
With all your data in one place and a birds-eye view of your sales process, reporting comes easy and reaches every stage of your sales pipeline and customer journey.
This oversight offers your business massive advantages, giving your business the gift of backing up decisions based on data rather than mere gut feeling.
Sales pipeline metrics are one of the main advantages of maintaining a sales pipeline.
A regular sales pipeline review is a meeting held with your teams where you look at key pipeline metrics.
Total pipeline opportunities
Win rate
Revenue growth
Churn rate
Average deal size
Average sales cycle
Revenue by region
Looking at key pipeline metrics helps you answer key questions about the health of your business.
How many opportunities are in the pipeline?
Does the value of the opportunities in our pipeline match our goals?
What do we need to close those opportunities in our pipeline?
What percentage of our leads do we close successfully?
How many leads do we lose and why?
---
Wanna know a secret?
The key features of CRM in this article are all based on NetHunt CRM's features. If you like them, you'll love our system.
NetHunt CRM lives in the cloud and lives in your Gmail inbox.
In fact, it doesn't just live in your Gmail inbox - it was born and bred there.
The learning curve is smooth and shallow, but if you're ever having trouble getting to grips with the system, NetHunt's customer support team is lovely, ready, and waiting to show you the ropes.
NetHunt CRM pricing
🆓 NetHunt CRM users receive a 14-day free trial of the system
🌱 Early-stage startups can check if they're eligible for the Early-Stage Startup Plan

💰Basic: $24 per user per month, billed annually
💰Basic Plus: $34 per user per month, billed annually
💰Business: $48 per user per month, billed annually
💰Business Plus: $68 per user per month, billed annually
💰Advanced: $96 per user per month, billed annually
Check pricing
---
CRM, CRM, CRM.
There you go, head the size of a planet - everything CRM.
Now you know how I feel.
Table of Contents
Crack the sales formula with CRM Lab
Twice a month, receive actionable CRM content to your inbox.
Join the
Telegram channel NetHunt CRM
All about CRM and B2B sales.
Join