As the end of this year is fast approaching, sales representatives worldwide are rounding up their results. In the ever-changing world of sales, it's necessary to reflect on your past results to build your strategy for the future.
We asked a few sales practitioners to share their best and worst sales decisions of 2022, so you can use their experience to craft your strategy for a successful 2023.
It's no surprise that implementing a CRM was at the top of the list of this year's best decisions. More companies are finding value in utilising CRM software in their sales processes.
Give a try to NetHunt CRM — the first 14 days are on us! 👀
However, some of the lowlights of the year are sure to surprise you. Keep reading to find out more!
Jessica Kats: CRM system and diallers
Here's what Jessica Kats, eCommerce and Retail Expert at Soxy, calls her sales highlight of 2022…
"Our best sales decision was using a CRM system. The adaptation of this technology allowed us to streamline our company's internal processes. Entering data manually has become a thing of the past, as the entire process is automated. We can now easily track buyer journeys and what items they purchase from our store."
This decision helped them save their agent's time and effort from entering data into the system, time that can be utilised to focus on strategic tasks instead.
However, not everything is that simple when implementing a CRM. If the rest of your tech stack can't be integrated to use within a single suite, problems will undoubtedly. Jessica had to find out the hard way.
She says…
"Our worst sales decision was choosing a dialler to make cold calls. This tool made the agents' jobs much more difficult, not easier. It was a bad decision as the dialler had to be integrated with external software, which was expensive. This meant that the sales representatives would have to be trained accordingly."
Avoid running into similar problems to Jessica by ensuring the tech tools in your sales processes can work with each other, including your CRM system.
A few tips to ensure that are…
Any sound CRM provider will have a list of all the integrations available for their software
Ask the customer success department about what tools can be integrated into their product to confirm the compatibility of the CRM with the rest of your tech stack
Use Zapier to integrate your tech stack together, even if they aren't able to be natively integrated
David Reid: CRM and team-building
When asked to identify his best sales decision of 2022, David Reid, sales director at VEM Tooling said that his best sales decision was to use a CRM for his business.
"I realised that effective sales teams and strategies require the right tools" he said.  
They used CRM to automate and streamline their sales activity and data. CRM also informed their sales team of all pertinent activity with prospects.
On his worst decision of 2022…
"The worst decision I made for my sales team this year was not to invest in sales development and team-building. The best sales teams align, not only with their customers,  with their coworkers too."
➡️ Check out the best sales training programs for sales reps and sales managers.
Because sales is a demanding industry, it often causes burnout in team members. Supporting SDRs goes a long way in terms of workforce retention and motivation.
Here are a few tips to better support your team members…
Offer regular coaching sessions to help your team members grow as sales people
Adopt a more hands-off management approach
Invest time into team-building activities to strengthen in-team trust and prevent burnout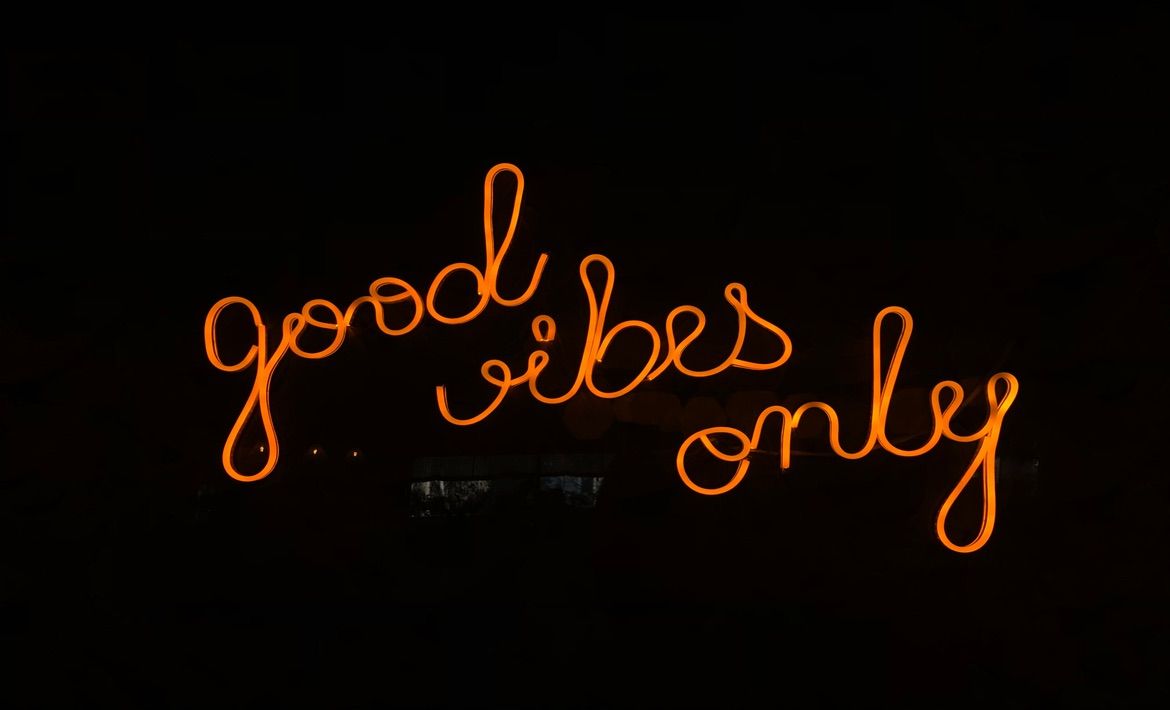 Ranee Zhang: CRM system and sales quotas
Ranee Zhang, VP at Airgram, said that the best sales decision she made in 2022 was… surprise surprise… starting to use a sales CRM system.
"I had been using a spreadsheet to track my deals, but it was becoming increasingly difficult to keep up with as my business grew."
A common mistake that growing businesses make is continuing using spreadsheets to handle their customer data and interactions. There are a plethora of things that your sales team can't do with a spreadsheet CRM; things that will end up stunting your company's growth.
This includes, but isn't limited to…
Here's how a specialised sales CRM helped Ranee…
"A CRM helped me keep track of my deals, pipelines, and customers all through one suite. It also helped me automate certain sales processes, which saved the team a lot of time. The CRM I chose also had a great reporting function, allowing me to see which products and services were selling well, and which ones were not. This information was invaluable in helping me to make decisions about what to sell, and how to price my products and services."
Another thing that is crucial for growing and larger companies is setting adequate quotas. Ranee shared her own experience with this…
"In 2022, I was working as a salesperson for a large company. I was tasked with selling a new product that had just been released. The product was not selling well, so I was given a very difficult-to-reach quota. I was desperate to reach my quota, so I offered a discount to anyone who bought the product. The discount was so significant that I lost money on every sale. The product still did not sell well, and I was fired soon after."
This mistake has impacted her sales process negatively.
"I became more desperate and desperate to make a sale, which led to me making more and more mistakes. I was eventually fired from my job, and I struggled to find work in sales after that."
When being set with a difficult quota, a sales strategy must carefully be developed in order to reach that quota.
A couple proven strategies are…
Creating a customer-centric focus
Tailoring your sales approach
Building strong relationships
Solution selling
Account-based selling
Jessica Chase: Product demos and customer journey maps
Jessica Chase, loan and finance expert at Premier Title Loans, had a different year.
When asked about the best sales decision of the year she said…
"The best sales decision I made in 2022 was to demonstrate our products to customers. It helped us show the prospect what our product is capable of and how it can solve their problems. These demonstrations educated them about its uses, helping them realize that our product is a necessity for them."
Product demos have enabled them to increase their sales numbers by helping customers comprehend the value of their purchases. Most customers look at the value a product can provide to them before they make a purchase, rather than the features of said product.
Here's what she had to say about what her worst sales decision was…
"I failed to recognise that today's buyers are much more educated and are constantly changing. This is why it is vital to map their journey. However, I decided to forego it, misaligning our sales force, leading to a decrease in revenue as customers shifted toward our competitors, who were more inclined to follow the buyer's journey."
Following and aiding your buyer on their journey is important. Another thing that's important is knowing what to provide your buyer with at different points of the pipeline. It is essential to build a sales pipeline for your business.
➡️ Learn all about sales pipelines in our article.
However, here's a short rundown of why building a sales pipeline is important…
Helps your team monitor their progress
Identifies challenges that can occur during the sales process
Forecasts your sales revenue
Allows for better resource allocation
An excellent tool for building a sales pipeline is a CRM system. With a CRM system, your company can easily build and visualise a sales pipeline and a visual representation of your prospect's movement through the pipeline.
Janet Patterson: Social selling and overselling
Janet Patterson, Loan and Finance Expert at Highway Title Loans, had this to say about her best sales decision of 2022…
"I had been selling my products mostly online. My team advised me to think about and start planning to bring my products to social media. We devised a plan for social selling and took appropriate measures to apply it in my business. Social selling turned out to be king for my business, and that was the best sales decision my team and I made in 2022."
This helped her achieve the desired conversion rate at her store. Social selling is a powerful tool for a business to pay attention to when trying to increase conversion rates.
When asked about the worst sales decision she made this year, Janet had this to say…
"Overselling my products was the worst decision I made in 2022. My previous team was laid back and not proactive in devising creative plans for the business."
Overselling her products had an adverse impact on customers, which eventually affected the sales process as a whole. She wanted to retain customers, so coming up with other ideas for her sales strategy was necessary.
Alex Walker: Social media marketing and CRM software
Alex Walker, Senior Manager at CouponBirds said the best sales decision he made in 2022 was "To invest more in social media marketing."
It helped him achieve greater reach and engagement with potential customers.
His worst sales decision in 2022 was not investing in new CRM software.
This decision impacted his sales process because he could not track leads or keep track of customer data.
Choosing the right CRM system is very important for a business, as making the wrong choice can lead to hiccups with the rest of your tech stack. Having a CRM system that can't be integrated with the rest of your sales processes can and will hinder the development of your sales team.
Derrick Hathaway: Social media marketing and after-sales push
Derrick Hathaway is the sales director at VEM Medical.
In 2022, he increased marketing on every social media platform which helped his business grow significantly.
More people have discovered VEM Medical. In turn, the company was introduced to a larger pool of prospects. Derrick also chose to look for their customers' browsing history as it helped him tailor his approach more to his customers' needs and preferences.
Decisions such as these have helped VEM Medical increase conversions in 2022, and were chosen by Derrick as his sales highlights of 2022. However, conversions aren't the only important pillar of a company's success, as Derrick found out for himself during the year.
"The worst decision I made was not hiring a team to call our customers after the sale has been completed. Because we never knew how our customers felt about our product and what things they might want us to improve. This affected our regular customers. New customers were buying our product, but some were not buying again from us."
➡️ Learn how to automate a post-sales push
Rooting for your customers' success with your products is a prominent sales trend. After all, with a streamlined customer success approach to customer retention, everybody wins.
The customers get class A service, with their needs being fulfilled by the business and adequate support being provided in product usage. The business gets social proof to use in their marketing, as well as loyal and trusting customers to do repeat business with.
Amy Wampler: Lead qualification and not taking the buyer cycle in consideration
Amy Wampler, CEO at Spartan Mechanical, an HVAC contractor in Bedford,  said that her best sales decision in 2022 was "to thoroughly qualify potential clients."
Targeting the incorrect customers cannot be made up for by the strongest sales strategy. Encouraging your team to research and qualify prospects before attempting to discuss your product ensures they sell to the right kind of customer.
You'll discover that putting in more effort up front can result in the sales processes' going more smoothly later.
Specify the requirements a prospect must meet to be considered a high-potential lead.
This can be done based on a range of factors such as…
Age
Location
Job title
Company size and stage of development
Industry
Company funding
Amount of users using your product
➡️ Find out more about lead qualification in our article.
People make mistakes, it's natural. Amy committed a mistake which she calls the worst sales decision of 2022…
"I made an effort to persuade people to make purchases regardless of where they were in the buying cycle. It destroyed my deals."
Behind every mistake is a learning opportunity. Amy quickly learnt that the best salespeople are those who are wholly committed to finding solutions for the client, even if that means pushing the prospect or killing the deal as a whole.
The close comes naturally when working with the right people, providing them the right support and value. The result of pushing them too hard to purchase is usually the complete opposite.
Jon Lynn: Product demos and more AEs
Jon Lynn, the CEO and Founder at My Office Pod is the second person on today's list that has identified holding product demos as his best sales decision of 2022. He said…
"I think the pitching stage can make or break a sales strategy. The sales pitch needs to be an effective, persuasive presentation, but it also shouldn't be overbearing for fear of turning off the prospect."
Learning the components of an effective sales pitch, and showing your prospects how the purchase of your product will create value for them is essential to any good sales representative. Have your team practice with one another as well. Better yet, try running a few repeat customers through your presentations and ask them for feedback.
Another two important lessons that Jon has learnt in 2022 are…
Striving for quantity isn't always the best choice
You have to be careful who you trust
"An "expert in sales" suggested that we increase the number of AEs after conducting a fictitious audit of our data.".
Hearing this, Jon did what any reasonable person would do and hired more sales reps to work for his company, creating a team-sized dent in his balance sheet. In reality, My Office Pod faced challenges stemming from a different root, as Jon soon found out for himself…
"When we carefully examined our data, we discovered that the number of qualified leads rather than the close rate was the real source of our issue. Therefore, adding more AEs was a bad idea at the time because marketing qualified leads was the main driver of growth in our circumstance."
Brett Prentiss: Business focus and customer diversification
Brett Prentiss, Co-founder of Instinct Marketing, has called this his best sales decision of the year…
"The best sales decision I made in 2022 is focusing on the one category of business we really succeeded in... Porta Potties! As a digital marketing agency, there are several verticals of business we can dive into. We found that the porta potty niche was the most successful regarding results."
He implemented an entire direct mail and cold call campaign when it came to the niche. They even made a YouTube video going over their results for everyone to see.
"It helped our agency obtain several clients resulting from it and every one of the campaigns we managed got better and better."
The decision to focus on his niche has been so successful for Brett that he hopes to develop it in the future.
"We will continue to work towards promoting our services but this time through trade shows, Facebook ads, and possibly a podcast to let every porta-potty small business owner we can help."
But sometimes even the best sales representatives set a plank a little too high for themselves. As is evidenced by Brett's worst sales decision of 2022…
"The worst sales decision I made in 2022 was taking on clients that did not match our agency's capabilities. We are a lead generation agency for service-based businesses, not retail stores. Unfortunately, I pushed really hard for our team to take on an ATV company that required a lot of time and effort. It affected my sales process because my team couldn't handle the volume of more clients we could take on. I couldn't grow my agency and even though the money was nice initially, it solved 0 issues regarding the bottom line."
Brett's advice is "to stick to your team's strengths to make your company more agile, instead of putting them in positions that are more difficult to succeed in…".
After reading about these practitioners' ups and downs of the year, one thing is definitely clear: You need to implement a CRM in the coming year! Just take a look at how it's helped others, and what a positive effect it had on their businesses!
Give NetHunt CRM a try and start your new year off with a good decision!
Table of Contents
Crack the sales formula with CRM Lab
Twice a month, receive actionable CRM content to your inbox.
Join the
Telegram channel NetHunt CRM
All about CRM and B2B sales.
Join