Best email sales strategy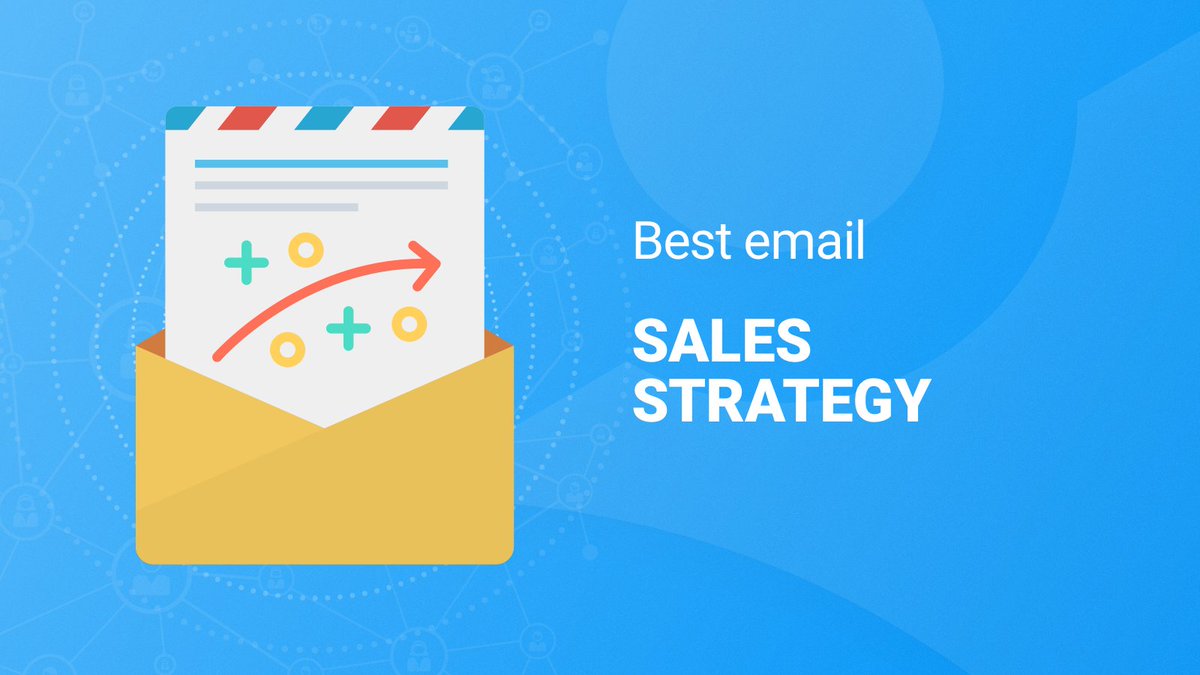 What do we all want in sales? - MORE SALES! Lead generation comes from various sources and the omnipotent tool is their honor - email campaigns. Most of the time it is hard to find the right words and design your message in an attractive way for the customer, and all of this happening not only due to lack of creativity, but simply because people are so over nurtured by the pitches they receive, that there is no room for one more. To lift your spirits, we are going to dwell on the tactics of the email campaigns' improvements.
Table of contents
1. Analyze the marketplace
Congratulations on starting a new business! Or researching ideas for the existing one. Market analysis is the very first thing you need to make before the premier launch. What benefits will it give you?
For the starters, it'll become your core plan to follow when managing your business.
Learn about your competitors
If you are launching a business that is similar to the existing ones, you may want to know how your competitors operate. You can sign up to their newsletters, talk to their support agents, USE their product or service eventually to improve your sales strategies. Therefore you will feel the difference and either take their experience or make it better in your way. You need to become different, if not better.
Strive to understand who your competitors are, how you are different, what you have to offer, what market segments you might be targeting.
Investigate the current trends of your industry
Why do you read news and watch TV? You have the necessity to stay on track of what is going on in the world and how it is evolving. The same should be happening in your business life. Go out, surf the internet, talk to people and see what's new has been offered by other vendors so far. What influences or affects these trends? What your customers are fed up with and what they are lacking in? Asking questions you might come up with an awesome solution or even new service or product.
Segment the target market
Narrow down your target market. Not all the audience is your potential customer. Try to establish the boundaries. You work with people aka customers. They might be of different age, having various interests, possessing certain amount of assets. Take these points into consideration when it all comes to communicating with your audience and bringing your products or services to them.
2. Key factors to consider if you want to sell via email (subject, body)
When it comes to composing an email, here is where we come across a stumbling block. Do you know where to start? What email sales strategy to choose? How to make up a subject instigating others to open your email?
You can search for the samples online, this is the place where everybody starts. Get a grasp of ideas for the subject and body of your email. Write down the points you'd like to mention in the core text that will not overload the reader but heat up the interest towards your product or service.
There are some strategies for sales email like: what to include or not in your subject line and how long it should be. Also consider the devices people use. They tend to open their emails on their cell, meaning that the subject line should be a bit shorter. Investigate what you are going to show: numbers, percentage, names, companies etc. You can check the list of best subject lines compiled by DigitalMarketer and hone your email selling techniques.
Concerning the body of your email, here, again, do not snow the readers under the piles of text. In order to catch your lead's attention, you have to dwell on the benefits they can get from you. Do not concentrate on how great your company is with its product. Ask questions, talk about their experience (and you know about it after having researched about your target audience), offer possible solutions they might be looking for, hinting towards what you've got for them.
3. Tips for writing emails that get opened, read, and clicked
Sending promotional emails is a shot in the dark. You never know what results to expect. And you can hardly do something about it. Yet, you can at least make sure to do your best to ensure that the email will be opened. That the message will be memorable and the form easy to scan.
Personalized emails
Why not to read an email where you are referred by your first name? The sender knows me? And he is also aware of my interests? Or he went to my website/blog and mentioned its interface. Now I want to hit "Reply" :) This will make your email template for selling a product impeccable.
Best time to send out the emails
If you target the whole world, it's a good idea to divide your email campaign into certain batches and send it out when the potential customer wakes up and checks the inbox. To do so, perform a little research and set the time for sending out according to the clients' approximate time zones.Your email then will more likely succeed to be opened and hopefully read.
Mobile screen compatibility
Since we all live in our phones and have it synchronized with all devices possible, we tend to read the emails on the go once we get a notification. Therefore, make sure your newsletters or business offers are well readable and that you put the juicy and catchy information in the very first lines of your subject so the customer wants to tap on the screen to read the email.
Keep it short
Do not overload the message. It is not an essay and your audience is not a paid professor to read your masterpiece. Put yourself in their shoes, nobody has time to read a long message. Give the most needed info and trigger the client to follow the link to your website.
Add something valuable for customer into your email's body
Everyone desires to feel unique. When we hear our name or asked about our day (for example). We feel valuable as a human being. Thus, do not be afraid to flatter your audience a bit. Learn about your customer. What they like, what they have recently purchased, what was their experience using a certain product or service. Get as more feedback as possible while talking with clients. You will want to mention a tiny detail that will ignite their interest towards you and your offer.
4. Test different subjects & bodies. Creating different email strategies for sales
When composing a template you definitely hesitate either to leave this or that line or simply get rid of it. You end up having many variants to start and end the letter. What if you have a team of at least two people? They differ in style or even in ideas of how the email format for selling a product should look like. In this case, why not to try everything? Have the imagination flow and create multiple samples. Then, set the deadlines you send out first emails and make sure you know what you want to measure after you get the statistics. Then start sending the other batch of emails and compare the results. It'll by all means give you insights on how to improve the campaigns.
Never forget that practice (along with trying new things) make it perfect.
5. Segment your audience and test them with different emails
Do not stop creating new templates. Moreover, do not only compose one for the whole email list you have. Segment your market up to certain criteria: age, location, interests etc. You yourself wouldn't like to get a proposal of something your grandma could be interested in. If your target audience is various, you should never forget about the psychology and trends.
Do not forget that you communicate with people of different categories, interests, money possibilities. Happening to forget what you liked as a teenager? No problem - the youth nowadays is completely different from what you used to be. Therefore, go to the world and talk to different people, ask accurate questions and compose the appropriate messages.
6. How to manage customers
When it comes to tracking your clients, a simple notebook and sticker notes are outdated.
We all strive to go with the state-of-the art technologies nowadays. And the best tool to manage your customers would go without saying: a CRM system. This software keeps your leads and deals arranged and prevents you from forgetting about them.
Where do you talk to your customers? Mainly email, right? So why not to have them and other things stored in one place and drive your sales via Gmail? Especially in your inbox! If you google for the CRM solutions - you'll get lost in the range of the options that offer you to sell via email. They are, on the one hand, similar, but on the other - slightly different. It all depends on what functionality you are looking for. Make a list of all the features you might need to track the workflow and start the research. Do you constantly use Gmail? Why not to research some Gmail customer management solutions? A Gmail CRM is really popular these days to deal with both immense amount of emails and your leads.
Try to avoid the systems that have things you couldn't care less, but they are popular. Eventually, you are the one to stick to the system and deal with it on a daily basis. This software must ease your life and not complicate it.
7. How to track emails
Do you remember sending emails and stay wondering if the recipient ever opened it? There were actually times like that in the universe far far away. Nowadays it is no longer a problem to see where, when and who opened your email. There is a load of tools allowing you to track all this information. Moreover, it gives you the power of knowledge about the customer. Let's say you see a recipient opening an email in Hawaii, when he normally works in New York and it's a holiday season. You probably wouldn't like to annoy them with the "I was wondering if you got my previous email" lines. Instead, you might even send them a little e-card and wish a great vacation. All thanks to the email open trackers.
Here is a list of some well-known tools to help you out: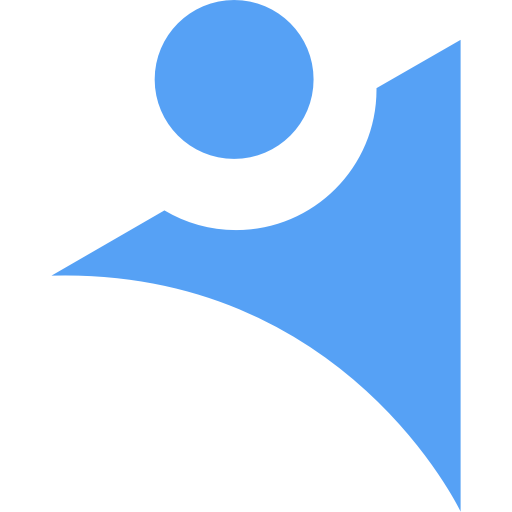 NetHunt CRM, in addition to being a CRM system inside Gmail, uses many of its inbox presence to the sale emails advantage. This includes email tracking which shows how many times the message has been opened and on which device. This can be also used to track not only individual messages, but also the mass mail campaigns.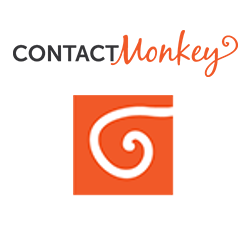 ContactMonkey provides the information about the location, person opening the email in and the click-through rate. The add-on also gives you the analytics in the form of graphs.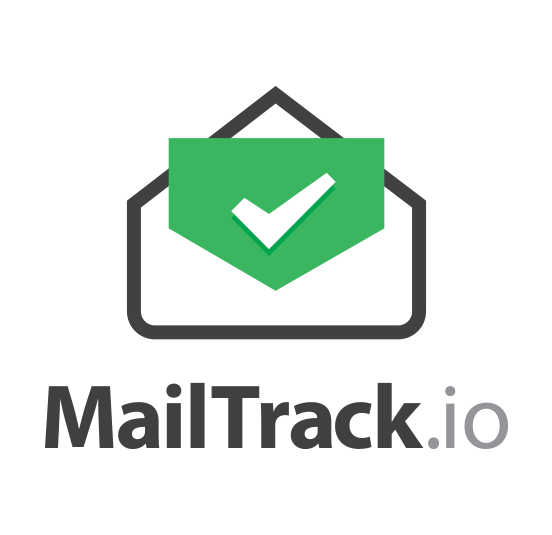 MailTrack is a simplest app you might use if you do not want to waste a lot and only need the open rate statistics. The free version gives away unlimited tracking of the emails only being opened.
8. Examples of great selling emails
Depending on the purpose of your email, the content will be different. Stick to simplicity as you do not want to take much time of the person reading your message. Everybody is busy and will consider it more friendly if you are genuine in your message.
Here are some great examples of cold emails provided by Piotr Zaniewicz from RightHello. You might take into consideration when creating your own campaigns:
Example 1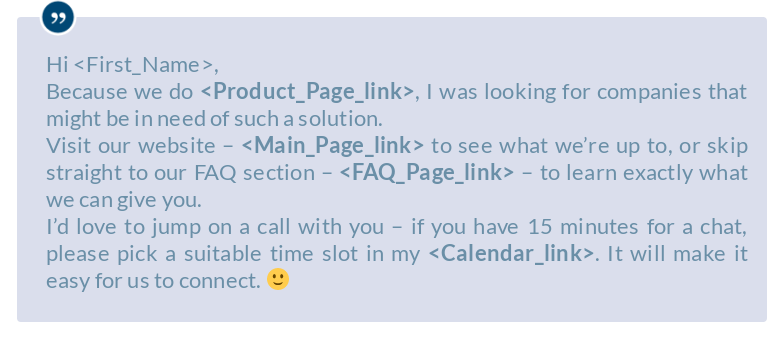 Example 2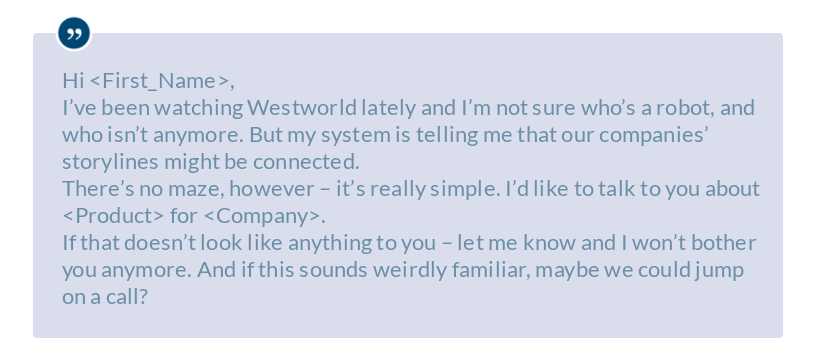 Example 3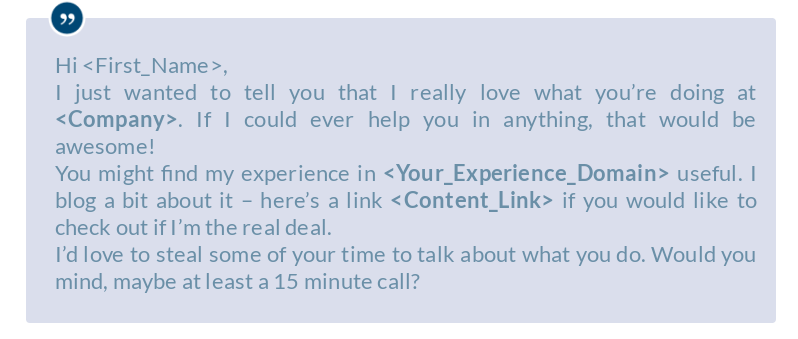 Following the tips above isn't something difficult to do, but it can greatly improve the performance of your sales emails and email campaigns. Good luck with your response rates!