In the past, business people resorted to spreadsheets to manage their contacts. Today, this practice is dated and highly inefficient.
Even the smallest startups quickly grow past the point of no return with their spreadsheet database. It becomes impossible to track incoming leads, customers, partners, and vendors. That's when the problems start.
Without proper contact management, your business starts stalling: Responses slow down, you forget to follow up and, inevitably, you miss sales opportunities.
Solution? A trustworthy contact management system!
In this article, we dive into the questions of what contact management software is, how it can help your business generate more sales and share the list of the eight best contact management software in 2023, with pros, cons, and pricing included.
What is contact management software?
Contact management software is a piece of technology for businesses to collect and store information about their prospects, leads, customers, employees, vendors, partners, transactions, and all the other data crucial to the smooth running of their business operations.
The information these tools help to handle includes everything from names, locations, phone numbers, and email addresses - to sales history, open orders, associated companies, and potential sales opportunities.
On top of that, contact management software is essential for organising the aforementioned information. It helps bring order to data by categorising it into different sets and subsets within the system. Now, managers can easily and quickly find whatever they need.
The standard features that all great contact management tools have that enable that include…
Easy data import and export
Contact management automation
Reminders and notifications
Interactive dashboards
Sales reporting and analytics
Collaborative functionality
Advanced search and filtering capabilities
Data centralisation is an essential benefit of a good contact management system.
Interactive dashboards, reporting, analytics, advanced searching, and filtering capabilities are all key to get your team working from the same sheet. Automation works beautifully with that centralisation, with automatic record creation, import, export, notifications, and reminders making every employees' lives easier and less manual.
Extra functionality would mean buying a contact management software that integrates with third-party apps. That way, you can also connect your database to communication tools to keep track of your conversations, calendar to schedule meetings from a centralised hub, and time-trackers to monitor your sales reps' activity.
Contact management software integrations help enhance the visibility of your processes and improve your productivity.
Why do you need contact management software?
It helps to store contacts automatically. You can set up a workflow to have all the personal data of your leads, customers, vendors, partners and other stakeholders from different sources recorded in the system automatically instead of manually.
It organises customer data and makes it easily accessible. All the heaps of data your business acquires get stored in one place and have a straightforward, easy-to-navigate structure. That way, details can be dug up quickly and easily
It protects data from data leaks and data theft. Unlike spreadsheets or — God forbid! — physical notes, contact management software has an added level of security and a system of permissions to keep your customer data safe
It allows for better collaboration. You get a better chance at managing records together with other members of your team and ensure every interaction is logged into the system — no details fall through the cracks.
It helps to make better business decisions. With reports and analytics, you get a good understanding of the performance of your sales and marketing practices, so you can adjust and develop your strategy accordingly.
It helps to personalise the customer experience. By making notes about your customers' pain points, wishes, and requests, and storing them all in a single, easily accessible space, you can customise your future communication and offers.
Not every contact management software gives you the aforementioned advantages. To truly leverage all the benefits of a tool for contact management, you need to thoroughly research the market and find the best solution that fits your needs.
Or… You can rely on us and choose from the hand-picked list of the best contact management software that we put together for you!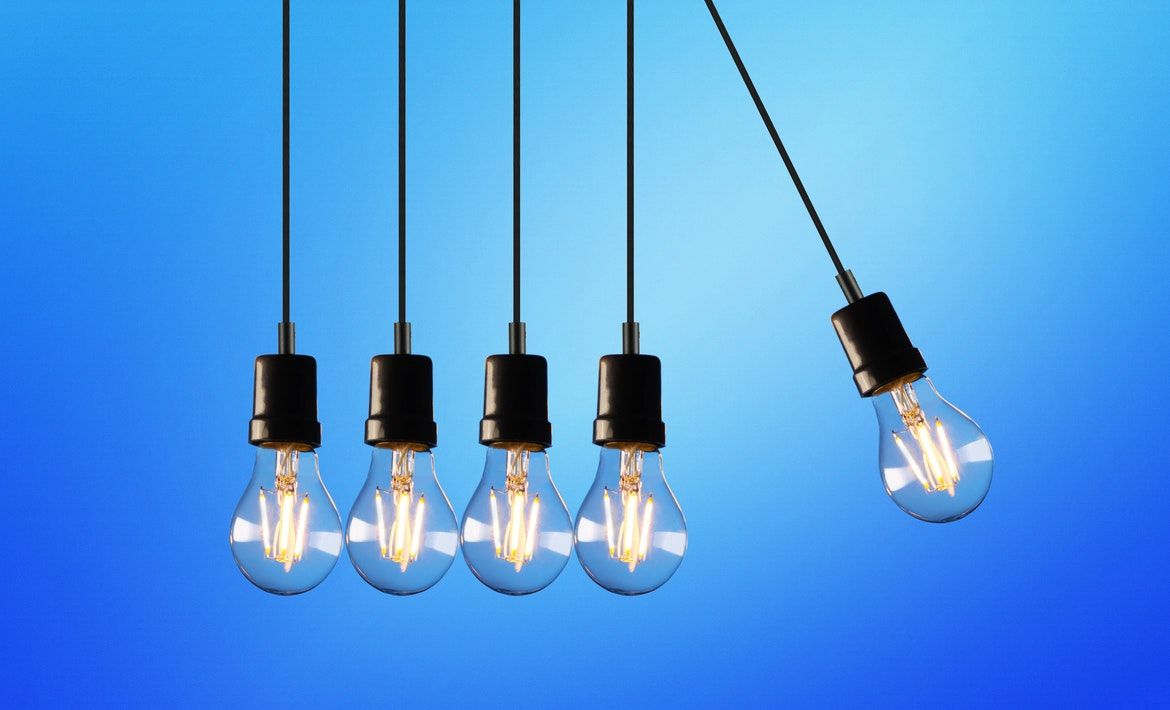 The list of best contact management software
NetHunt CRM
NetHunt CRM a fully-fledged cloud-based CRM that lives inside your Gmail inbox. Despite being a relatively young system, it has already become a user-favourite and racked up a lot of badges of recognition.
It currently boasts an average 4.7 rating on G2 and 4.8 on Capterra.
All of it is very well-deserved — NetHunt CRM offers outstanding contact management functionality that can help you bring order to your customer database and prompt more conversions.
With NetHunt CRM, there's no need to add contacts manually — there's a Google Contacts Sync for NetHunt that synchronises your contacts with the CRM automatically and at regular intervals. On top of that, thanks to the full Gmail integration, you can create new contacts at the click of a button from inbound emails.
With integrations with LinkedIn, Intercom, and Facebook Messenger, NetHunt crawls all the data from these sources and automatically fills in contact's details where available.
NetHunt CRM is also big on keeping its users' databases clean. There's a  duplicate prevention feature designed to remove, merge or warn you about potential duplicates when you add new contacts to NetHunt.
To ensure more comprehensive contact records, NetHunt CRM gives you the ability to make certain fields required. The required fields feature is available for Contacts, Companies, Deals, and custom CRM folders.
Speaking of fields, there's a huge variety of field types and you can customise so record cards contain the data you need the most. There are basic fields, such as first and last name, job title, social media handles, email address, location, company, birthday, expected value, associated deals fields and more.
NetHunt CRM provides a 360-degree overview of your customers. Record cards also contain tasks related to a contact, calendar events, call logs, comments and mentions, linked Facebook chats, field updates, and files.
You can also find any contact in the database in a matter of seconds — there's search functionality and advanced filters. You can save custom views for future use, too. For example, you could create views with people holding a specific job position, located in a particular area, or were added to the database in a certain period of time.
Finally, to ensure the security of your contacts data and prevent it from leaks, NetHunt CRM offers access management functionality. NetHunt passes a Google Security Assessment every year to confirm compliance with Google security policies, continuing to protect NetHunt CRM user data.
Pros of NetHunt CRM
✅ Easy to use
✅ Sales and email marketing automation
✅ Integration with Gmail, G-Suite, LinkedIn, Intercom, Messenger, Zapier
✅ Duplicate prevention feature
✅ Affordable solution
✅ Free trial
✅ Highly customisable
✅ Collaborative functionality
✅ Great customer support
✅ Short learning curve
Cons of NetHunt CRM
❌ Basic reporting functionality
❌ Limited functionality of the mobile app compared to the desktop version
❌ More advanced features are only available for Business users
NetHunt CRM pricing
NetHunt CRM is a perfect choice for small and medium-sized businesses thanks to its affordable pricing.
💰
Basic
: $24 per user per month, billed annually
💰
Basic Plus
: $34 per user per month, billed annually
💰
Business
: $48 per user per month, billed annually
💰
Business Plus
: $68 per user per month, billed annually
💰
Advanced
: $96 per user per month, billed annually
Check pricing
🆓 If you want to try out the contact management functionality before you commit to the CRM,
NetHunt CRM offers a free 14-day trial
; no credit card is required. If you're an early-stage startup, you can apply for a Startup Plan. Use NetHunt CRM for free for three months and continue with a cheaper price plan after that.
Apply here
!
Hubspot CRM
Hubspot CRM is one of the biggest names in the industry, so its place in this list of the best contact management software is well-deserved. It's a powerful, free platform that allows its users to enhance their sales cycle and automate audience-building and tracking tasks.
Contact management functionality is one of the core services that this CRM system provides.
Hubspot allows you to populate your contact database with up to 1 million customer and company records, all without the added hassle of doing it manually. Thanks to Hubspot's contact management automation functionality, you can pull all data from emails or submitted web forms. Then, all the contacts can be segmented based on a variety of different criteria using the list tools.
If mail is sent from a corporate email, the system creates an associated company record and scans its vast database of over 20 million businesses with relevant details such as industry, revenue, and contact information.
On top of that, Hubspot makes it easy to keep all your contact records up to date. As soon as a new interaction with a contact from the database occurs, the details of it are automatically logged.
Finally, there's the possibility to assign and complete tasks from within contact records in the Hubspot contact management system. Instead of jumping from tab to tab, you can send emails, make and record calls, take sales notes, log sales activities, assign tasks, schedule meetings, and add new deals from within the record view.
Pros of HubSpot CRM
✅ Contact management automation
✅ Free
✅ Offers a lot of integrations with third-party apps
✅ Easy to navigate
✅ Access to contact activity on your website
✅ Contact and company insights from the 20+ million businesses database
✅ Good reporting functionality
Cons of HubSpot CRM
❌ Contact filter options aren't very advanced
❌ The number of contacts in the database is limited to 1 million
❌ Extra functionality is only available to paid users
❌ Limited level of customisation
❌ Has a steep learning curve
HubSpot CRM pricing
The contact management functionality that comes as a part of the CRM package is free. If you want to access advanced add-on packages such as Marketing Hub, Sales Hub, or Service Hub, you need to pay. Prices start at $45 per month for two users, billed annually.
Monday.com
Despite being a lightweight CRM and thanks to its diverse functionality and flexibility, monday.com is a powerful software for contact management.
Firstly, there's a built-in list of contacts that you can enrich with both new and existing contacts of leads, customers, partners, and everyone else involved in the sales process. To kick off with customer database building, you can easily import contacts from Excel or through an API directly into Monday CRM.
Regardless of whether a duplicate tries to enter the system during bulk data import or during manual record creation, the system has a robust duplicate prevention feature that alerts users and eliminates overlaps by merging duplicate data.
Apart from data import, there are three other options for lead capturing in monday.com. You can integrate the solution with existing tools via Zapier or a native integration, place a web form on your website and connect it with the system directly, or add contacts manually.
Once the contacts are in your system, you'll be able to further enrich their profiles with details of your communication in real-time. Monday CRM captures calls, meetings, emails, and anything else contact-related that helps shape future interactions. All of it will then be available in a contact record, ready for the sales rep to use.
Another thing that you can see in the contact's record is the world clock and timer. The former is great to always know the local time and reach out during suitable hours, and the latter is perfect if your business works on a pay per hour basis.
To visualise all the information and bring order to your sales routine, you can take advantage of the system's immense level of customisation. You can add as many fields and create as many boards to manage deals as necessary.
Pros of Monday CRM
✅ Highly customisable
✅ Duplicate merge feature
✅ Automated data capture
✅ A lot of integrations
✅ Built-in word clock and time tracker
✅ Has a user-friendly interface
✅ Free version available
Cons of Monday CRM
❌ The mobile version has very limited functionality
❌ There isn't built-in functionality to make calls
❌ Isn't integrated with G-Suite
❌ Lack of custom reporting
Monday CRM pricing
There's a free version of monday.com for 2 seats. However, to unlock most of the features, you need to invest in a paid subscription plan…
💰Basic: $8 per seat per month, billed annually
💰Standard: $10 per seat per month, billed annually
💰Pro: $16 per seat per month, billed annually
Bigin CRM
In the past, Zoho's main solution for contact management was Zoho ContactManager. However, in September 2021, this tool ceased to exist and was replaced by an alternative — Bigin.
This move was prompted by the ever-changing customer relationship software landscape, customer feedback and inquiries, and the audience's need for a powerful CRM solution rather than an online address book.
So, Zoho CRM decided to sunset Zoho ContactManager and give life to Bigin, a more powerful solution that combines all the functionality ContactManager used to offer alongside a heap of additional features. Bigin is a small business CRM solution offering an affordable alternative to enterprise CRMs.
It has all the core features businesses need to manage their customer data and get the most out of it…
Seamless import of data from spreadsheets
Telephony features record, transfer, and queue calls
Search feature that lets you find the record you're looking for in seconds
Extended preview mode to make seeing and editing quicker
Customisable template for records
Pros of Bigin CRM
✅ Very affordable
✅ Has a free edition
✅ Quick customer support
✅ Lots of integrations
✅ Telephony features
✅ Mobile version
Cons of Bigin CRM
❌ Field order is unchangeable
❌ Limited functionality
❌ Doesn't offer contact management automation
Bigin CRM pricing
💰Express: $7 per seat per month, billed annually
💰Premier: $12 per seat per month, billed annually

Salesmate CRM
In comparison to some other solutions in this article, Salesmate is relatively new. Nonetheless, in its six years of existence, it has managed to establish itself as a front-of-the-market tool for contact management. Salesmate really is sales' best mate.
Salesmate CRM offers a heap of features aimed at enhancing your teams' productivity and increasing the number of deal closures.
For instance, there's a contact quick-view that allows you to see and manage all your contacts from a single page. Click on a record to see all the contact details and edit them without switching tabs.
There's also the possibility to access a client's journey through a visualised timeline. It contains details of every interaction, activity, and event, helping you quickly understand where your contact is and what actions need to be taken to convert them.
There's also an option to perform bulk activities on contacts that saves sales reps plenty of time. It's easy to email, message, and notify bulk contacts together.
Pros of Salesmate CRM
✅ An affordable solution
✅ Offers a lot of integration
✅ Contact quick view
✅ Contact bulk activity feature
✅ Short learning curve
✅ Offers a free trial period
Cons of Salesmate
❌ Sales reports are sometimes hard to read
❌ No mobile app available
❌ Daily-send limit for emails
Salesmate CRM pricing
Salesmate offers a 15-day free trial of both their plans.
💰Starter: $12 per user per month, billed annually
💰Growth: $24 per user per month, billed annually

Pipedrive CRM
Pipedrive CRM is a big name in the contact management game. In this CRM's 12 years of existence, its developers have managed to develop a wide range of different features that set Pipedrive apart from its competitors. The platofrm lacks some marketing features, but can be great a option for contact management software.
Here is the most prominent functionality that makes Pipedrive a great tool for managing a database of contacts…
You can add new contacts manually, import them in bulk from spreadsheets, or let them enter the database from other sources
A chat integration enriches your contact database with new records every time a lead contacts you via live chat
There are default contact labels that help understand a lead's status (hot, warm, or cold). You can also create as many custom labels as you want
You can filter, sort, and edit your leads by label, owner, or other custom fields to prioritise which to focus on
Custom fields let you collect and organise data any way you want
Give salespeople a visual reminder to fill in good-to-have information by using the important fields feature
Improve the quality of the data in your system by making certain fields required
Enrich your records with details from social media platforms and other web resources using the smart data feature.
Pros of Pipedrive CRM
✅ Highly customisable
✅ Offers a free period
✅ Has a lot of different integrations
✅ User-friendly
✅ Good amount of advanced contact management features.
Cons of Pipedrive CRM
❌ Workflow automation could be better
❌ Slow customer service responses
❌ Lacks email marketing functionality
Pipedrive CRM pricing
Pipedrive offers a 14-day free trial period with no credit card required. After that, the prices are…
💰Essential: $12.50 per user per month, billed annually
💰Advanced: $24.90 per user per month, billed annually
💰Professional: $49.90 per user per month, billed annually
💰Enterprise: $99 per user per month, billed annually

Really Simple Systems
Despite the name, Really Simple Systems CRM is a powerful tool that offers a wide range of features, including robust contact management functionality. In fact, it's so good that not only does it earn the system a feature on our list, but it also earns it a badge of recognition from SoftwareAdvice. In 2023, Really Simple Systems CRM was named a FrontRunner for Contact Management software.
With good reason too.
Firstly, the system improves customer experience by providing users with a 360-degree view of all their interactions with customers. Instead of only collecting the basic personal information about leads and customers, Really Simple Systems allows to keep track of every email, call, note and document arranged in a timeline.
There are also a lot of useful integrations, including an email integration to automatically capture emails to and from your contacts and VoIP telephony integration for incoming call recognition.
From within the contact record, you can also set tasks to follow-up or assign them to other members of your team.
Finally, you can benefit from advanced search across all contacts, accounts, opportunities and tasks stored in the CRM. It allows you to quickly find what you need.
Pros of Really Simple Systems
✅ Offers an email integration
✅ Offers a VoIP telephony integration
✅ Advanced database search capabilities
✅ Great data security features
✅ Easy to use
✅ Offers a freemium version
Cons of Really Simple Systems
❌ Email marketing templates are basic
❌ Basic reporting capabilities
❌ Inability to send mass emails
Really Simple Systems CRM pricing
There's a free version of Really Simple Systems for up to 2 users. If you want to add more users, you'll have to purchase one of the paid subscriptions plans…
💰Starter: $12 per user per month, billed annually
💰Professional: $26 per user per month, billed annually
💰Enterprise: $41 per user per month, billed annually

Less Annoying CRM
The best solution for small businesses is an affordable, customisable CRM software that can be scaled in the future. Less Annoying CRM (aka LACRM) provides just that.
LACRM is a lightweight CRM system that caters specifically to individuals and small businesses and offers all the basic functionality those might need.
To enable effective contact management, LACRM offers its users the ability to gather all their customers' contact information in one database, stored neatly in detail-oriented customer records. Each record contains contact information, history of interactions and notes, the status of the contact, files, upcoming tasks associated with the contacts, and group they belong to.
You also get a chance to customise the fields in records. From a single settings page, you'll be able to create different custom field types for your contacts, companies, and pipeline to store and track all the things you need for your sales success.
Thanks to the contact management software's collaborative functionality, you can work on enriching and managing your records with other members of your team, in real-time.
Pros of Less Annoying CRM
✅ Very affordable
✅ Highly customisable
✅ A short learning curve
✅ Offers free phone and email customer support
✅ Entirely web-based, so be used from any device
✅ Offers a 30-day free trial

Cons of Less Annoying CRM
❌ Limited functionality
❌ Doesn't have any integrations
❌ No in-app notifications; only via email and SMS
Less Annoying CRM pricing
💰Less Annoying CRM has only one subscription plan that costs $15 per user per month.
There's also a free 30-day trial period, no credit card required.
---
Table of Contents
Crack the sales formula with CRM Lab
Twice a month, receive actionable CRM content to your inbox.
Join the
Telegram channel NetHunt CRM
All about CRM and B2B sales.
Join