You might have heard us throw one or two slogans at you in the last few years. Grow happier, grow better; organise, automate, grow; and my personal favourite… let's get growing. But, what do they mean? Talking the talk is good, but do we walk the walk?
Well, we're NetHunt small business CRM, and we walk the walk.
This article talks you through our system's most excellent features, why you need them, and exactly how to use them to help your small business grow. So… all together now. 1, 2, 3…
Let's get growing!
---
No more data entry.
Your data is your business. It's what happened in the past, it's what you're working on in the present, and it's telling you what's going to happen in the future. Your data deserves to be secure, tidy, and most of all… correct with your big business ambition. As a small business with a small team, you're never going to achieve that without a tool doing the hard work for you.
But we've heard it all before. People are worried about starting a small business CRM subscription because they think it's just another system to fill in, just another step in the day, opening it up, sorting it out, and closing it down. It's just another place to spend your time sweating over data entry, copy-pasting, getting it wrong… and having to do it again. Amirite?
No, I'm not right.
Enter: NetHunt small business CRM's extensive, automatic data entry capabilities.
How does it work?
So, Google Contacts. You've got all your partners, leads, and clients; your mum, your dad, and even your poor grandma, who you haven't called for six months in there. It's a flipping good address book, and you don't want to switch to another one; we get it.
The thing is, NetHunt small business CRM has this thing called Google Contact sync - you can bring all your lovely contacts in from Google Contacts automatically. Even if you still want to enter all your new contacts through Contacts, automatically via Gmail or whatever, our nifty system does it at regular intervals without disrupting your workflow.
Find out more about Google Contact Sync
What if you've got your Contacts elsewhere, like in a Spreadsheet? Well, our system supports .CSV import, whereby you export all your contacts in the .CSV file format from your spreadsheet and import them into our system just as quickly. If you want to do that, head here!
Alas, it's not just old data that our system helps feel at home. New customer records can be added from incoming emails at the click of a button. All the contact's data is added to the system, much like with our web forms feature… but there's more about that in Section 6 of this article. 😉
Further read: How to fight manual data entry with a CRM
Capture leads with the native LinkedIn integration.
LinkedIn lead generation is the best, and that's the end of that conversation. Of course, LinkedIn is home to 706 million users in over 200 countries, and at least 47% of those users are active. LinkedIn isn't like Facebook or Instagram; it's not that personal; businesses and users alike expect to be reached out to. LinkedIn is work and the perfect place to generate leads.
It's a goldmine for lead prospectors, but trudging through over 706 million profiles to find someone who might buy your product or service doesn't sound very efficient… or possible. Automate it with NetHunt small business CRM and reap a bunch of different benefits….
Automated lead generation and capture offer clean data.
Better reporting opportunities for LinkedIn lead generation strategy.
It's ridiculously quick.
A full social breakdown offers a better characterisation of leads.
Best of all, you can segment your audience automatically using NetHunt small business CRM.
How does it work?
NetHunt small business CRM's native integration for LinkedIn pulls all of the juicy data in the public domain like job titles, links to contact profiles, company names, and website addresses and sends it directly to your existing small business CRM system at the click of a button. Our small business CRM keeps this data clean, clearly showing users when a prospect or company is already in the system and eliminating the chance for duplicate CRM entries.
This data can then be used to develop leads, convert customers, and make money. Easy.
How to connect NetHunt with LinkedIn.
As an existing NetHunt customer, all you need to do is head to the Chrome Webstore and download the NetHunt x LinkedIn Chrome extension. Afterwards, install the extension on your Chrome browser and make sure you're signed in to your NetHunt workspace. You can use it with both LinkedIn Basic and Sales Navigator.
Further reading: How CRM helps in customer acquisition
Segmenting your customers cuts through the noise.
As a small business and as just one tiny fish in a sea of competitors, you need a tool that's going to help you cut through the noise. That is, to have your message read, understood, and engaged with. That tool might well be audience segmentation, whereby you divide your audience into different sub-categories and send specific, personal messaging to each sub-group.
When you try to please everybody, you end up pleasing nobody at all. Content that tries to hit as many information points as possible scatters its message, dilutes it, and ends up being flat, bland, and unspecific. Customer segmentation helps marketers to engage, relate, and resonate with their audience. It increases open rates and click-through rates, and your job as an email marketer is to have those particular metrics as high as possible. It just makes sense.
You can segment your audience based on different criteria...
By demographics, like age, gender, and location.
By psychographics; behaviours based on interviews and surveys.
By engagement, such as whether they open emails and whether they click through.
By buyer journey; where are your different segments in the pipeline?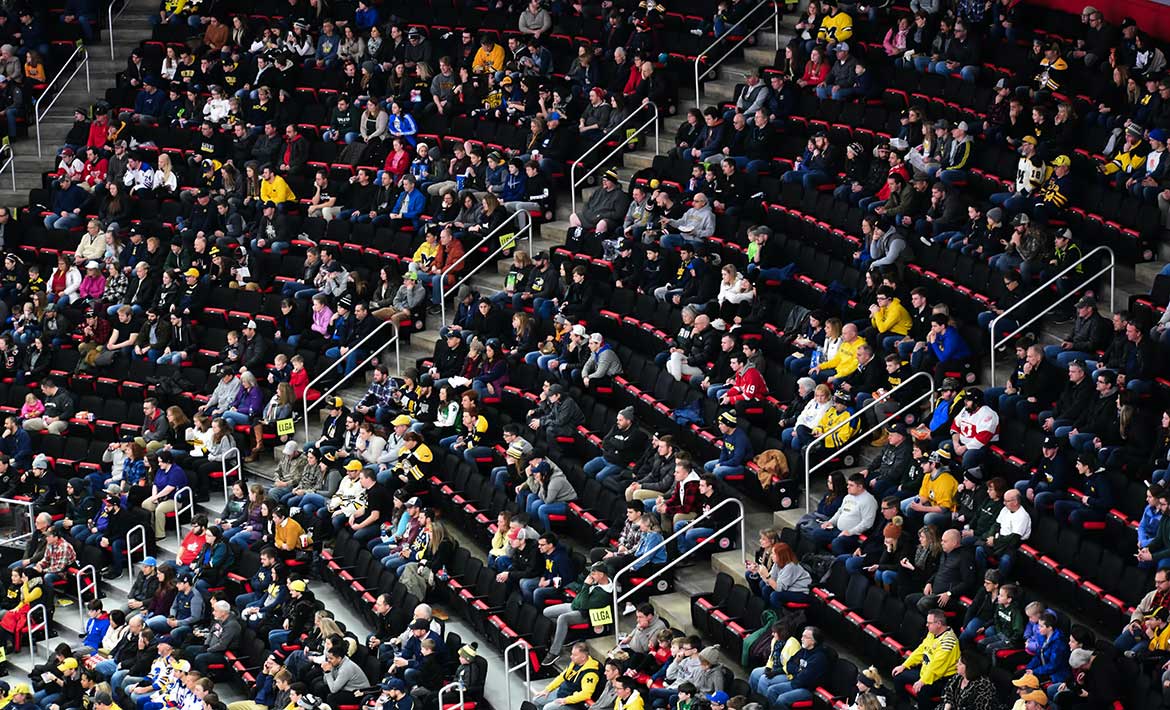 Best of all, you can segment your audience automatically using NetHunt small business CRM.
How does it work?
Let's imagine we're sending an email to everybody in our database that's a CEO of a business that's our partner. We need to segment our database accordingly. Each contact record, if filled out correctly, should contain a field with their job position and their customer status.
I simply head to the Contacts and create a view. I filter by status, partner; I filter by position, CEO.
Done. I can save this view and target them with personalised bulk email campaigns whenever I need to. The segment automatically updates whenever a new contact is added to the database. Easy!
A visualised pipeline always tells you what you're doing.
A sales pipeline is a visual snapshot made up of the different deal stages a lead goes through before becoming a buyer. It's a simple tool to help businesses get organised, prevent any leads from falling through gaps, and maximise profits. It's essential for salespeople as they juggle multiple deals at one time; it gives them an overview of all their leads, which concrete actions need to be completed, and how valuable that lead is for their business.
As a small business, you might be tempted to use a spreadsheet small business CRM pipeline solution. In fact, we've got one for you - it's over here.
It's a good spreadsheet pipeline, don't get me wrong - I made it with my own fair hands. It's just, you can do better than a spreadsheet pipeline. I can save you the inevitable conversation between you and your business partners after three months - this spreadsheet pipeline can't hack it anymore. You're limited with a spreadsheet pipeline, consigned to the boundaries it creates. With a small business CRM pipeline, you're not - the automation capabilities, alone, are endless.
How does it work?
Our platform integrates directly into your Gmail inbox to give full context for every customer in the pipeline. That includes their communication history, relevant notes, and notable events that can all be added at the click of a button. You can set your sales pipeline to be appropriate to each unique deal and then keep relevant colleagues up-to-date on where each customer is.
Automate inbound lead generation with web forms.
Automate outbound lead generation through personalised emails.
Automate lead enrichment with the LinkedIn integration.
Automate lead nurturing through drip campaigns and notifications.
Automate the process of moving a lead to the next stage.
Automate the post-sale process; up-selling and cross-selling.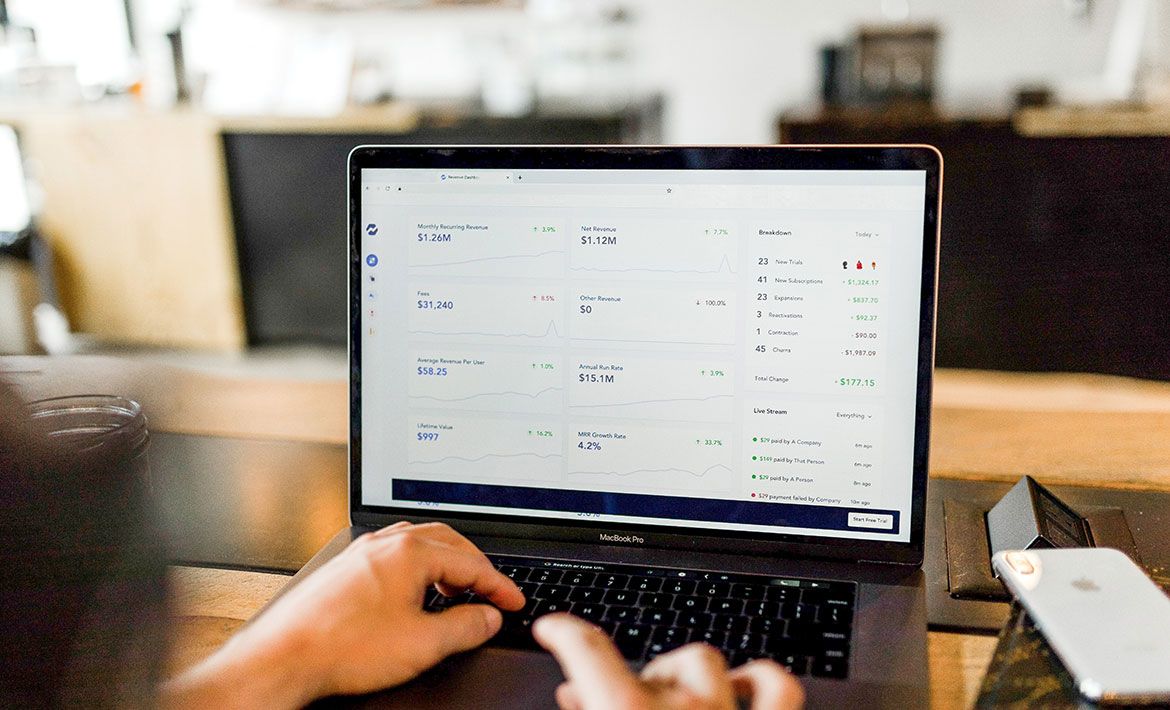 Filters help you feel like you actually know what you're doing.
As your small business grows, you'll start seeing a fair few deals in your small business CRM database. You're drowning in deals and data; that's good because there's loads of money involved - it's bad because you're lost, struggling with what to do next. The next benefit of NetHunt CRM for small business is so simple that I'd be forgiven for not including it in this list. Sometimes simple is best.
Filter and view your deals and always see the bigger picture for your business.
How does it work?
Filters and views shine a spotlight on different aspects of your business for you to understand what's coming next and what needs special attention; where your wins are and where your losses are. I can feel a little use case coming along...
Filter and view deals by acquisition channels. By understanding where the larger majority of your leads come from, you can either focus your sales team's time on harvesting that particular lead generation channel or concentrate their time developing other, underperforming acquisition channels. Streamline lead generation.
Filter and view deals by the last time they were contacted. As a really small business, you might be keeping on top of everything yourself. Maybe you're a developer, sales, and marketer all in one. With NetHunt small business CRM, you can organise your clients from when they were last contacted, so you know who to contact next. Simple.
Filter by users lost. Users get lost - that's just business baby. But instead of sitting there, eating ice cream out of the tub in their old t-shirt… you're going to do something about it. By filtering users based on why they were lost, you can make sure that reason doesn't happen again.
Web forms... *chef's kiss*.
A web form is an area of your website where visitors can fill out their own information, send it off to you, and usually get something in return. There are loads of different purposes for webforms that you can put on your website: the free trial web form, the event registration webform, the gated content webform, all your ad campaign landing page webforms, feedback webforms, and just about any other webform you could dream of.
Want some web form ideas and templates? Take them!
Our web form feature is our little baby; our pride and joy. We'd been nursing it for a while before we released it, piling in features such as pre-made templates, design capabilities with all the colours of the rainbow, and cooking up insertable fields for your leads to fill in and send to you.

Web forms are life.
How does it work?
Web forms are absolutely beautiful (as you can see) and completely free (because we're nice guys). As a NetHunt user, you can take your web form leads to the next level. Upon receiving all that information, it goes straight into your small business CRM system and onto your pipeline. In fact, you can set automatic workflow sequences to immediately start the lead nurturing process.
In fact, let's give that a whole new heading...
Sales automation feels too good to be true.
Sales automation feels like cheating, but it's not. It's the process of streamlining all those monotonous sales tasks, using technology such as AI, software, and other digital tools. It enables sales professionals, giving them the power to focus on what they do best – making money.
With no bias intended, Workflows by NetHunt CRM is a powerful tool that helps you automate your sales process one step at a time. There's no complex training required, and you absolutely do not need to be a coding whizz to figure it out - Andrei, Vitya, and the rest of the development team already did that for you. All you need is a basic understanding of your team's working processes, sales journey, and customer touchpoints; and the resources to back them up.
Slogan alert: Workflows takes the hard work out of working hard.
How does it all work?
For me to tell you how it all works would take an article or two. Let's take one of those sales processes that are most prone to manual work, frustration, and missed opportunities: lead nurturing.
Email lead nurturing involves establishing a strong relationship between a brand and its consumers through email. It occurs at each pipeline stage, enriching the buying journey for both sides of a transaction. Businesses benefit from a cheap, easy, and effective method of outreach to their lead base. Customers feel the love from personal, well-timed brand communication.
The above workflow is an email welcome sequence. These are a free hit in marketing, widely regarded as the most effective email sequence - they get the most opens. You only ever get one shot at an email welcome sequence, and if you get it right, users will open future emails because they like the first one so much. But how do we automate it?
Step one is our trigger; a web form submission. In this case, it's a 'subscribe to us' web form. When somebody fills that baby out and fires it off, that triggers our workflow. A contact is created in step two, and we've got all their lovely data in our CRM system. At the same time, a welcome email is sent to our new subscriber, welcoming them to the crew and offering our first chance to engage.
Find out everything you need to know about email marketing, here!
After that, we give our new subscribers three days to think about it. If there's no reply, then we hit them with another pre-templated email. This one offers our lovely Customer Success team to schedule a call with them and chat about our product. It's a simple workflow, but it works! This is email lead nurturing made simple; automatic.
The Google Data Studio integration gives you better insight.
One thing that sets a good business apart from the rest of those chumps, its competitors, is having a good grip on all its existing data. I'm not talking about customer data in this one; I'm talking about real business data - where things are going right and where things are going wrong.
As a wordsmith myself, numbers can always feel a little bit… out of reach. I can deal with simple maths, but when it comes to quarterly percentiles, bounce rates, churns, and all those other buzzwords that come with owning a business. To make things worse, as a small business, you're never going to have a grip on these critical metrics if you haven't got a tool doing them for you.
Business analytics require research, precision, and ultimately logical thought to fix draw conclusions. Most of all, it involves aggregating all your key metrics to offer a better view of the bigger picture. Our Google Data Studio integration gives you all those things.
How does it work?
Our integration syncs all your CRM data into the Google Data Studio automatically. From there, you can create beautiful dashboards with all kinds of charts and tables offered by Google Data Studio or third-party partners. The data, reports, and charts then continue to sync automatically with your CRM data, so you've always got a view of the bigger picture for your business.
Find out how to sync Google Data Studio with NetHunt, here!
---
Let's get growing; grow happier, grow better; organise, automate, grow.
Yep, we're always banging on about growth. We've got all these features, and we're still growing, adding new features, and reaching for the stars… are you?
Grow together with NetHunt CRM. Try for free!
Table of Contents
Crack the sales formula with CRM Lab
Twice a month, receive actionable CRM content to your inbox.
Join the
Telegram channel NetHunt CRM
All about CRM and B2B sales.
Join