Messenger-based selling is the future. Why?..
Email is too formal and takes ages to compose (yes, even if you use templates). Chatbots have limited knowledge of life (yes, even if they're AI-powered). And phone calls… Well, show me one person that doesn't mind chatting over the phone with complete strangers (yes, even if it's a quick, strictly business-related conversation).
And yet, you can't ditch communication with customers altogether. More than 85% of them want to experience proactive communication and contact from a business.
So, you need to broaden your horizons and find an alternative way to speak with your clients, and clients-to-be, when the traditional routes fail.
Calling, emailing, or messaging your prospects on LinkedIn are all methods that stood the test of time. But now there is a new frontier for companies to explore and make a part of their sales channel roster. This new and shiny medium is messenger apps.
We're all used to texting our friends through WhatsApp or Instagram DMs, but what if business conversations could also be moved to these apps?
Meta thought the same, which is why they have been pouring billions of dollars into developing a modern messaging infrastructure businesses and customers can use to stay connected.
"The reality is that business messaging will probably be the next central pillar of our business as we work to monetise WhatsApp and Messenger more."

Keep reading to learn more about messenger-based selling, how it compares to other communication channels, and how integrating messenger apps with your CRM can take your sales strategy to the next level!
What is messenger-based selling?
Messenger-based sales is the use of messaging platforms like Facebook Messenger, WhatsApp, or other chat apps to conduct sales transactions, provide a real-time conversational experience, and establish personalised connections with leads and customers.
Key messaging platforms used for messenger-based selling include…
The popularity of these messengers varies from country to country. Some messengers can be uniquely popular in just one country, such as WeChat in China or Kakao Talk in South Korea.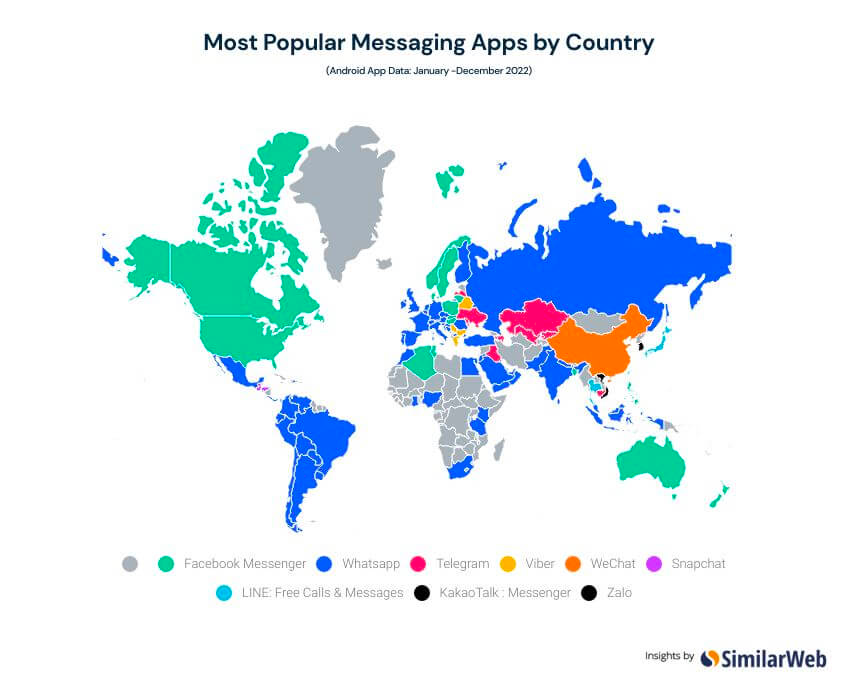 Benefits of messenger-based selling
Messenger-based selling offers numerous advantages that can significantly impact a company's sales performance and customer satisfaction.
Let's delve into the key benefits businesses can enjoy by implementing this approach…
Messenger-based sales enable quicker response times
Lead Connect has a study that claims 78% of customers buy from the brand that replies first.
With messenger integrations, any new chat notifies sales representatives in the CRM, allowing them to respond faster than if they were to open their phones, switch tabs, or change accounts.
Messenger-based sales result in higher click-through rates
Instant messages boast a 60% click-through rate which is more than double that of the email's average click-through rate of 23.9%.
Messenger-based selling helps to not keep customers on hold
After all, live chats and phone calls have the ever-dreaded "please wait, all of our staff are busy at the moment". This phrase is unanimously disliked by customers.
With messengers, the reply is almost instant.
Sure calling is an effective way to reach customers, but some demographics are more challenging to get on the phone than others.
76% of young people said that messaging is more convenient than calling.
Young people prefer messenger-based sales
According to the same study by Simple Texting, 20% of Gen Z respondents would prefer to purchase from a business directly through text, removing the need for the bothersome mobile check-out screen.
According to research from Salesforce, 71% of customers now expect real-time communication with companies.
Adoption of messenger-based sales strategy helps prepare for the future
Younger people are steadily becoming the largest consumer group worldwide. It's only a matter of time before that is reflected in the B2B world. With 82% of US consumers stating messengers as their most used apps, it would benefit a company to establish contact through the same channels their customers prefer using.
Selling via messenger apps is low in costs
Most messenger solutions are free, unlike live chat website solutions or VoIP dialers. This means that selling to prospects through messengers often comes cheaper than the tools currently used by most companies.
Messenger apps provide a more informal setting
Customers often associate messengers with their own personal chats, meaning that communication through them is more personal and friendly.
As many as 69% of customers want personalised communication with companies.
Messenger-based sales allow for more visibility
According to a survey done by Simple Texting, 53% of consumers check their text messages 11 or more times a day. This is a significantly higher number than the 29% that do the same for email.
Messenger-based selling results in higher response rates
A study by Simple Texting discovered that 77% of consumers spend a majority of their screen time on opening, reading, and replying to messages. This indicates a significantly higher chance that your sales message will be replied to compared to email.
Everyone else is doing it
Utilising messaging apps for sales is a cutting-edge strategy that is widely adopted by businesses in the western hemisphere. By embracing this approach now, you have the opportunity to surpass your competitors and establish yourself as a market leader.
55% of consumers already receive 1-5 texts from businesses a day. If your competitors are taking up space on their screens, why aren't you?
Messenger-based purchases are more likely to be completed
When a customer runs into a problem on the web checkout screen, there is a high chance they'll postpone the purchase or abandon it altogether. With messenger-based buying, the customers receive real-time assistance during checkout.
It's the preferred way to receive customer support
Simple Texting concluded in their survey that 41% of consumers would prefer to receive customer support through messaging channels rather than the conventional email, or ever-so-annoying live chat.
Messenger-based selling in comparison to the other communication channels
Selling through messenger platforms has its pros and cons. This is a comparison of its strengths and weaknesses relative to other methods of communication for sales purposes.…
Calling vs. Messaging
Reaching out to potential customers through phone calls is a tried-and-true sales strategy. However, with the rise of messaging as a sales tool, there are now additional modern and attractive features that calling doesn't offer. These are…
Since a message doesn't require immediate attention, it is more flexible
Messaging is less intrusive than phone calls with customers being able to answer at their own pace
Messaging customers is free, whilst calling will incur a charge
Messaging supports sending multimedia to clients, such as PDF documents, videos, and pictures
Calling is still a very influential force in driving sales for your business. Messaging is great, but there are some benefits of calling that messaging can't and match…
Calling conveys emotions and adds a personal touch like nothing else
Phone calls signal a commitment to the deal at hand, increasing trust from the customer
It's easier for a sales representative to control the conversation over the phone
Verbal communication allows the sales representative to clear up misunderstandings before the customer even realises they might appear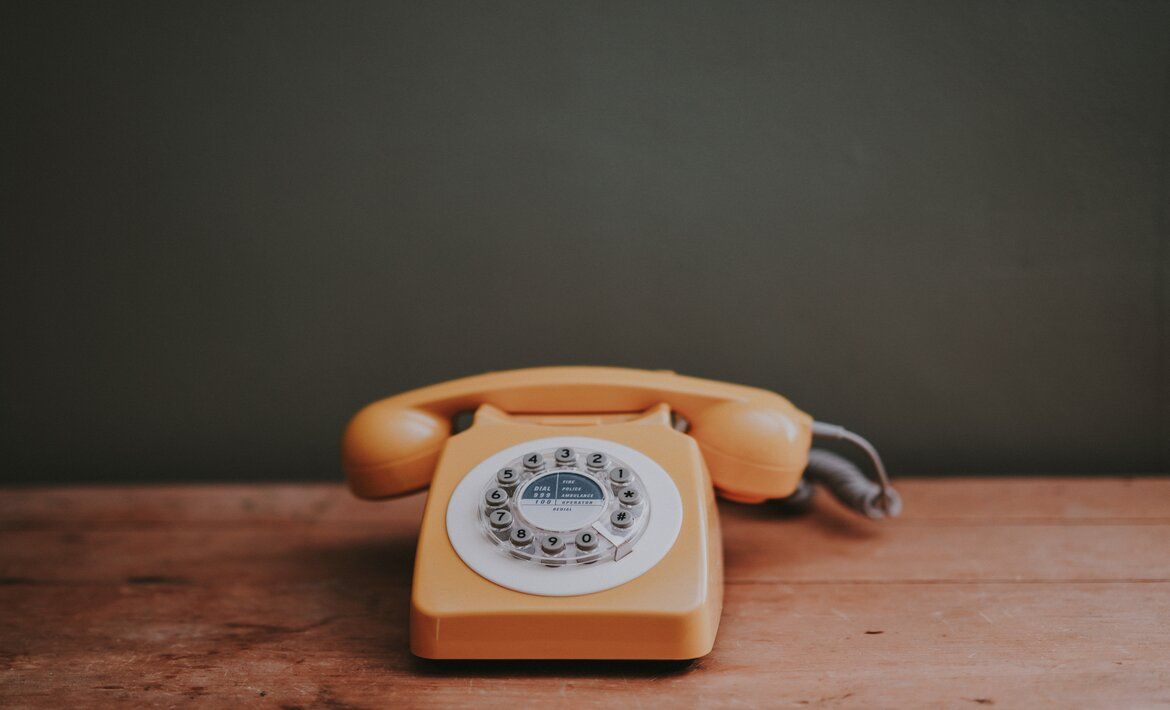 Email vs. Messaging
Emails have long been the standard tool for sales outreach and communication, providing a professional platform for sharing detailed information. However, messaging offers a fresh take on customer engagement.
Some of the benefits of messaging over email are...
Real-time communication for quicker interactions, enabling sales representatives to address customer concerns and close deals more rapidly
Higher open rates due to less cluttered inboxes
Informal tone for building rapport with customers, fostering trust
Mobile-friendly design ensures seamless user experience, reducing barriers to communication and increasing customer satisfaction
Don't be too quick to dismiss emails as they still provide their own unique benefits…
Formal communication for a professional touch, reinforcing your brand's credibility and authority in your industry
Structured information to share comprehensive details such as product specifications or project proposals
Advanced tracking tools for better insights, helping optimise email campaigns based on open, click-through, and conversion rates
Mass outreach capabilities for efficient communication, enabling you to send targeted messages to a large group of prospects with minimal effort.
Live chat vs Messaging
Live chat on websites is a brilliant way to provide instant customer support But messaging is here to shake things up with its distinct advantages.
Here's what messaging can offer that live chat can't…
Platform familiarity for a comfortable user experience, leveraging tools your customers use daily such as WhatsApp or Facebook Messenger
Continued conversation ensures convenience, allowing customers to continue the conversation even after leaving your website
Push notifications grab customer attention, reminding them of pending conversations and encouraging them to re-engage with your brand
Integration with personal devices for easy access, ensuring customers receive your messages and can reply from their smartphones, tablets, or computers
Yet live chat shouldn't be underestimated, as it has its own arsenal of unique benefits…
Proactive outreach to engage visitors, allowing you to identify potential customers and offer help before they even reach out
Controlled and branded environment for better user experience, ensuring consistency with your brand's visual identity and messaging
Messaging as a part of omnichannel communication
While each communication channel has its own unique strengths, focusing solely on one and neglecting the others can be detrimental to your business's sales efforts.
An omnichannel communication approach is key to ensuring that you reach your audience most effectively, no matter their preferences or platform of choice.
Omnichannel communication integrates various communication channels to provide a seamless and consistent customer experience. It matters because it lets your business be present where your customers are and cater to their communication preferences.
Some of the benefits that omnichannel communication offers businesses include…
Increased customer reach as different channels appeal to different segments of your target audience
Higher customer satisfaction, as customers can communicate with your business through their preferred method
Improved customer retention, as a seamless experience across multiple channels fosters loyalty and trust
Greater brand consistency, ensuring customers receive the same high-quality experience no matter where they engage with your business
Omnichannel communication truly shines when it's centralised within a tool like a CRM system.
Centralising communication in a CRM enables your team to access all customer interactions in one place, ensuring they have the most accurate and up-to-date information when engaging with customers. In turn, this helps your sales team to provide personalised and efficient customer experiences that drive sales and build long-lasting relationships.
How is NetHunt CRM's messenger integration beneficial for messenger-based selling?
NetHunt CRM's suite of messenger integrations transforms CRM into a comprehensive omnichannel solution.
These integrations streamline communication and enhance the overall sales process, offering a range of benefits for businesses leveraging messenger-based selling.
Here are the main features offered by these integrations…
Efficiently input customer data into the CRM system by instantly creating records from chats and comments across various messengers
Seamlessly connect chats to the corresponding customer record in the CRM to ensure a smooth conversational experience
Facilitate team collaboration by sharing access to communication through business profiles on messengers, allowing for easy access to critical customer information
You'll never miss a message with the ability to respond from within CRM records or the user's Timeline
Keep your personal chats private by utilising whitelists and blacklists to prevent them from entering the CRM
As a matter of fact, we have an article on our blog that talks more about NetHunt CRM as an omnichannel CRM solution.
If you're looking for a tool to help you manage your messenger-based selling, this article has what you need.
---
In conclusion, messenger-based selling is a powerful strategy for businesses looking to engage leads and customers more personally and effectively. Companies can create a more streamlined sales process and enhance customer experiences by embracing popular messaging platforms.
With NetHunt CRM's messenger integration, businesses can capitalise on the benefits of messenger-based selling, enjoy quicker response times, centralised omnichannel communication, and seamless data organisation. This integration is a game-changer, allowing businesses to drive sales and revenue growth by tapping into the true potential of messenger-based selling.
It's time to take your messenger-based selling strategy to the next level with NetHunt CRM. Don't miss out on the opportunity to revolutionise your sales process and deliver an unparalleled customer experience.
Give NetHunt CRM, an omnichannel CRM, a try!
Check our our ultimate guide to messenger-based sales to learn how to sell to B2B businesses using messenger apps.
Table of Contents
Crack the sales formula with CRM Lab
Twice a month, receive actionable CRM content to your inbox.
Join the
Telegram channel NetHunt CRM
All about CRM and B2B sales.
Join