This post is written by the guest author, Srushti Shah.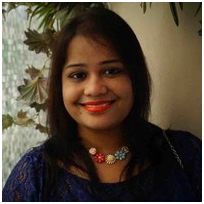 Srushti is an ambitious and passionate Digital Marketer and Content Writer at Acquire. Her key focus is to serve her clients with the latest innovation in her field leading to fast and effective results. Working beyond expectations and delivering the best possible results is her professional motto.
Live chat drives sales. Numerous pieces of data from across the globe support that statement, highlighting the importance of live chat for success in the competitive business world.
79% of consumers prefer to use live chat over other modes because it provides instant responses
Live chat recorded the highest consumer satisfaction rate of 92%
63% of consumers who have used live chat on a website are likely to return to that siteSeveral surveys and studies have shown that consumers prefer live chat support, as it allows for real-time interactions. Besides, users can multitask while using live chat support, which is an added benefit for your customers. One survey also indicates that about 22% of consumers like live chat because they don't like speaking over the phone.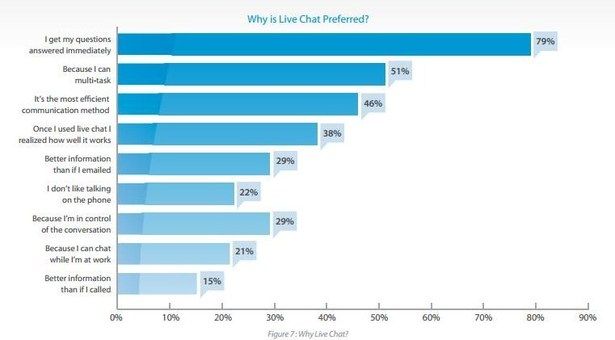 On the business side, numerous firms have confirmed the efficacy of live chat to increase conversion rate, sales, and engagement. Top reasons include:
Real-time support
Increased sales and conversions
Website visitor tracking
Convenient support option for consumers
Increased customer satisfaction
Besides the reasons outlined above, using live chat software also reduces your cost per agent for customer support. Way back in 2012, an Aberdeen Group Report shared that companies that use live chat save up to 50% or more on support costs than other methods.
Indeed, integrating live chat software on your customer touchpoints has multiple benefits. Below, we have shared five ways in which businesses are using live chat to boost sales.
5 ways businesses are boosting sales with live chat
Businesses use various tools to increase website traffic and sales. Among these tools, live chat support has proven quite efficient in improving customer engagement and conversion rates. Here are some ways in which you can benefit from using live chat software and meet your customers' expectations better.
1. Reduce churn through better customer support
At a time when most businesses are competing on customer experience, with live chat, you can gain the edge in the market and also your customers' hearts through fast, efficient, and reliable support.
Live chat facilitates real-time conversations, which allows you to connect with customers when they really need help. Live chat can also help customers during the checkout process, minimizing the urge to comparison shop.
Another reason why live chat improves engagement is by cutting down your response time. By integrating your live chat software with screen sharing and co-browsing technologies, you can further enhance engagement via seamless on-boarding, immersive demos, and stellar technical support.
2. Increase conversion rate and improve order value
Engaged visitors convert faster, and happy customers buy more. With live chat, you tick both the boxes, leading to higher revenues over time. According to a study by Marketing Power, prospects using live chat are three times more likely to buy from you, owing to the human touch in your customer support.
Studies also indicate a co-relation between live chat and sales. According to a Forrester Consulting study, the benefits of implementing live chat include:
305% ROI from sales chat
120% ROI from customer service chat
59% call deflection rate
Customers who use live chat support for their shopping are also likely to be highly satisfied and return for future shopping. About one-third of customers also find it more convenient to shop when live agents direct them around the website, and while completing their purchase. No wonder customers feel more confident buying from a site with a live chat option, making it an efficient investment for any business that wishes to grow.
3. Improve your lead generation strategy
People often prefer brick and mortar stores because of the friendly sales agents that are always eager to guide them around. With live chat, you can recreate the same experience on your site by giving visitors access to a sales rep who can answer their queries about your product or service in real-time.
Besides revolutionizing support, live chat empowers your team with customer data to proactively market and sell. Modern live chat software is equipped with engagement tools that let you reach out to your website visitors, based on their demographics and browsing history. Such data gives you enough fodder to connect with highly personalized messages and engage users better for faster conversion.

4. Improve customer interactions throughout the sales funnel
Live chat is not just a customer support tool. In fact, it can be used to convert leads in real-time when used correctly. An ICMI report revealed that website visitors who engage with your company using live chat are worth 4.5 times more than visitors who don't. Data also indicates an increase in the average order value from customers that use live chat before making a purchase.
But what does live chat have to do with conversions? The answer is simple – from the time when a visitor lands on your site, there are several stages when they might require assistance, such as during research, or understanding your product value. However, if they have to wait for a call or email from you to resolve their queries, they might as well explore other options that offer instantaneous response and guidance.
Whether it is answering pre-sales queries or offering post-sales support, live chat is the hero your business needs to improve conversion and retention rates by connecting with customers in real-time on their preferred platforms.
Live chat also helps you deliver personalized experiences to customers. With live chat, you can gain critical details about your users, including their location, age, gender, and browsing history, to build a rapport with them and create personalized pitches and offers. Integrating your existing CRM and live chat software can further drive your personalization efforts. The data from live chats can supplement the current client information in your CRM. At the same time, support agents can access full customer details and chat transcripts to offer them better and personalized support.
Check out our detailed guide on how to choose suitable CRM for your business
5. Offer self-help with AI-enabled chatbots
Live chat software can be extended to include digital assistants or AI-powered chatbots that automate your customer support and marketing to a large extent. With chatbots, you can provide your consumers with 24/7 support while automatically building your knowledge base through ongoing interactions.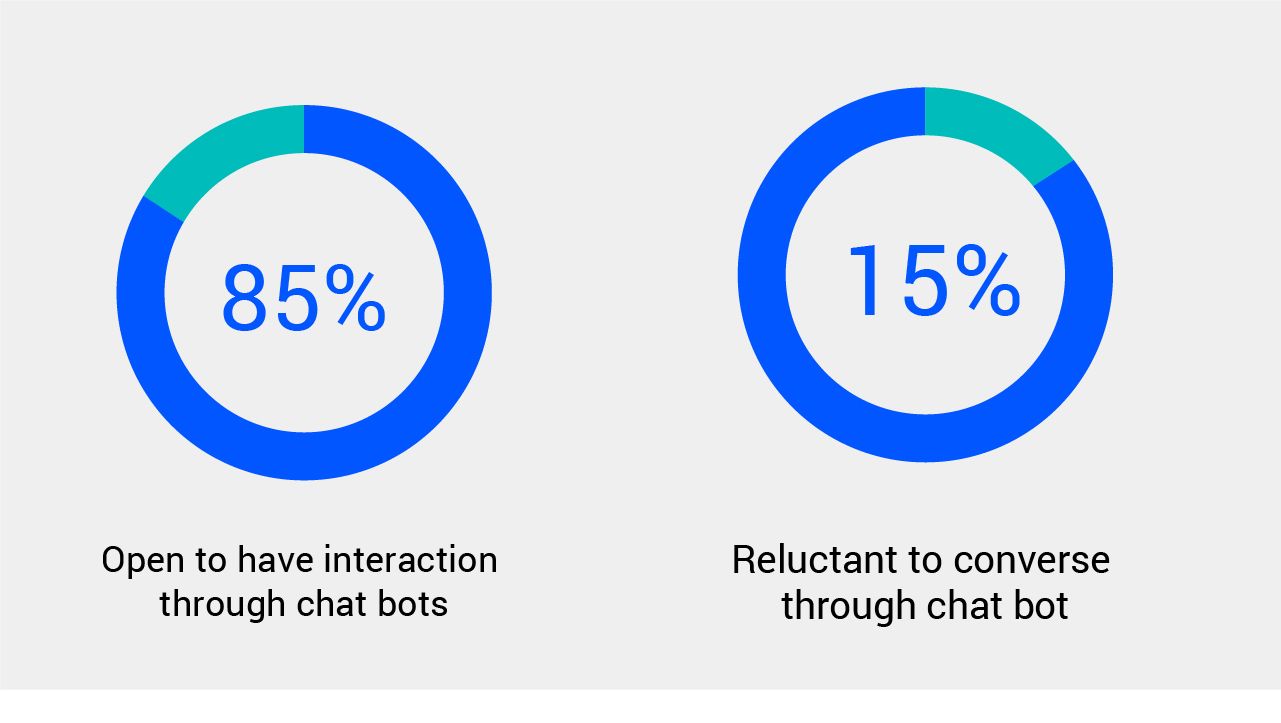 Chatbots can answer up to 80% of repetitive or straightforward queries on their own, only redirecting complex questions to your live staff. This reduces the burden on your customer support staff and gives them time to focus on complex issues and demanding customers, leading to higher satisfaction.
Chatbots may also reduce the need to hire and train multiple customer service agents. This reduces your expenditure, which can be passed on to customers in the form of discounts, which results in more sales in most cases. As per data, 29 percent of customer service positions may be automated through chatbots, leading to $23 billion worth savings for US businesses.
There's plenty of data and research in the market that ranks live chat and chatbot as the most preferred communication channel by customers, owing to benefits like real-time contact, human touch, reduced waiting time, and an enhanced experience, overall.
If you are looking for a simple yet powerful solution to maximize your customer experience and generate more leads and convert them, a plug and play live chat software solution is your best bet. To get even more out of your live chat software, we recommend using live chat metrics to measure your SLAs. This helps you to quantify your live chat's performance in terms of revenue goals. Standard live chat metrics include Customer Satisfaction Rating, Lead Conversion Ratio, Average Response Time, First Contact Resolution Rate, Average Resolution Time, etc.
With the correct live chat metrics aligned to your business goals, you can measure your performance against your pre-defined KPIs to identify the areas of improvement and work on them further. It is also imperative to train your customer support staff to use the various functions in your live chat software for maximum efficiency.
Table of Contents
Crack the sales formula with CRM Lab
Twice a month, receive actionable CRM content to your inbox.
Join the
Telegram channel NetHunt CRM
All about CRM and B2B sales.
Join