Let's start by defining what sales automation actually is.
Sales automation is the use of dedicated software to eliminate previously labour-intensive, time-consuming processes. Simply put, it's your saviour. We are human (maybe some aliens reading this article too), but most of us are human, so it is natural that we are not fans of routine, monotonous work and make some mistakes.
For example, we've all been there, forgetting to follow up on a lead. Or leaving a lead in the 'New' stage for a few days (oops), forgetting to add a new sales opportunity into a CRM - this has happened to the best of us. This is where CRM automation kicks in. CRM, which is a sales automation tool, can help you automate more than 30% of all sales-related tasks. No more tedious hours of manually collecting or updating important information.
Sales managers and reps are responsible for different tasks and goals, but many processes can be automated, making their job much easier!
Sales automation for sales representatives
Sales representatives have a lot on their hands, and sometimes tasks can get a little overwhelming, understandably. Sales representatives are the primary point of contact between a company and its clients; they ensure that current customers receive the appropriate products and services, find new leads, and pitch to prospective customers. By taking advantage of CRM sales automation, the following responsibilities become a walk in the park.
Prospecting
Spending hours on end finding prospects who might be interested in what you have to offer can be very tiring. Manual data entry and laborious follow-up emails are a tale of the past. Automating the process of finding prospects reduces the potential for human error while also increasing sales effectiveness. It also facilitates the rapid generation of high-quality fresh leads, boosting the likelihood that these leads will be converted into sales.
With NetHunt CRM, you can generate leads from incoming emails, online chats on your website, web forms, calls, and all the information available about the lead will be automatically added to the CRM record.
Once the new record is created, build the multi-channel outreach sequence and wait for the replies to have a meeting.
Due to the direct integration of NetHunt CRM with LinkedIn, you can generate leads from this channel (and LinkedIn boasts with over 830 million users). With this integration, you can create targeted lists and gather all the information a potential client has on their LinkedIn, making it a breeze to find relevant prospects for your business.
Set up filters on LinkedIn that fit the parameters of your buyer personas and add prospects who are still not added to your CRM (yes! with NetHunt CRM's integration you see it right on LinkedIn interface). All the available information like profile picture, first and last name, email, job title, company etc. are already filled in the CRM record.
Cold calls automation
Salespeople love calls. Sales calls give quick results without the need for constant chasing and back and forth emails. When calls are automated with a CRM system, it brings lots of benefits to business:
When getting a call, a salesperson may know if it's an existing client or a new lead and create new sales opportunities on the go.
Getting a call from an existing client, you may already anticipate what they need or at least have all the previous communication in front of your eyes and skip tons of additional questions.
Having a call record next to the customer details to adjust the strategy and improve further conversations. Remembering every conversation with a client when you have a lot in the pipeline might be challenging; recording will be a plus.
When your CRM is integrated with telephony, you get all the calls-related information in a CRM automatically, get a complete picture of the communication with a lead, and analyse the contribution of these calls to conversion rate.
Email automation
Sales CRM automation can trigger and personalise communication based on certain actions customers take - or don't take. One of these communication channels is often an email. Emails add a lot of routine to salespeople. The good news is that emails can probably achieve the highest level of automation.
To give a few ideas, you could:
Automate welcome emails sent to customers who sign up for your mailing list.
Educate users about your product with a series of emails.
Nurture leads towards the purchase.
Recommend related features or products to up-sell or cross-sell.
Remind leads about the checkout process that was not finished.
Another thing that CRM sales automation can be used for is creating email templates. Copying and pasting emails can be tedious, especially when different emails need to be sent to different groups of customers or you constantly receive the same questions from your customers.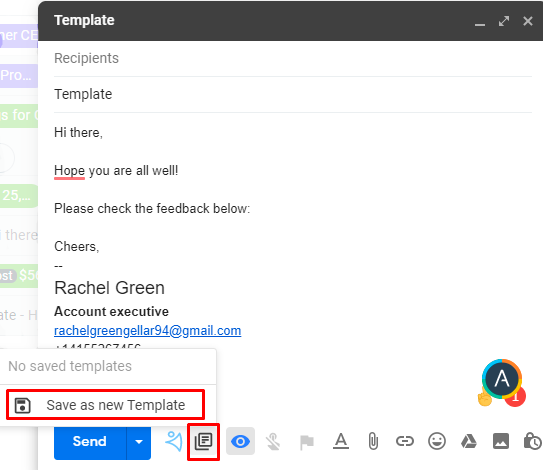 You may create email templates and then saving them into your CRM system saves up heaps of time wasted on formatting and ensuring that certain emails reach specific people. Those email templates can be saved for personal use or shared with colleagues.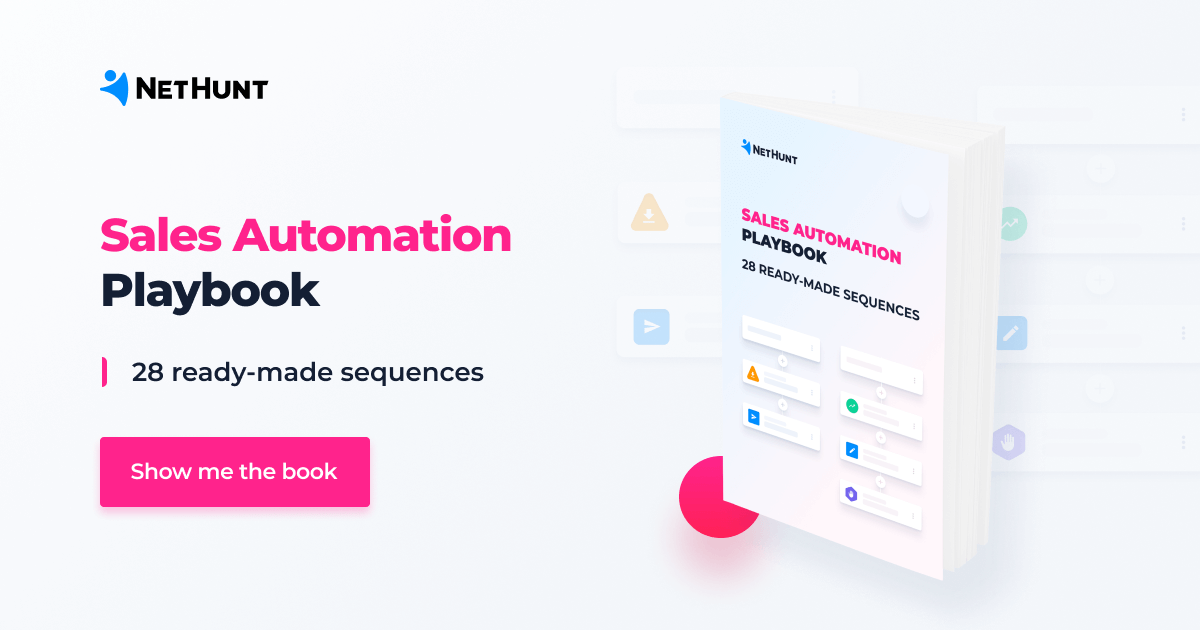 Sales automation for sales managers
Oh, what we wouldn't do without you - our sales managers. The nature of your work is to be precise and thorough on time, leaving very little room for human error. Establishing sales processes, building and tracking sales pipelines, forecasting, and analysing the sales team's performance are just a tiny part of what sales managers are responsible for.
But alas, many of these tasks can also be automated, leaving more space in managers' Calendars for strategic things and team coaching. Let's figure out what tasks of a sales manager can be automated with the help of a CRM system.
Lead distribution
By using CRM, sales managers can now look back on the days when they had to distribute leads to their respective sales reps manually. It is critical for salespeople to respond to new leads quickly, as there are many other competitors, and the client likely didn't reach out to only your company initially. The timing of your response to a potential client defines the further fate of the deal.
After setting up a specific workflow, managers can distribute leads equally among the team reps (by round-robin) or assign them to particular managers depending on lead parameters, such as geographical factors, company size, or the industry. This allows you to save time and react quickly to incoming leads. Whereas if this process is done by hand, leads may stay for a long time without any response or even be left forgotten.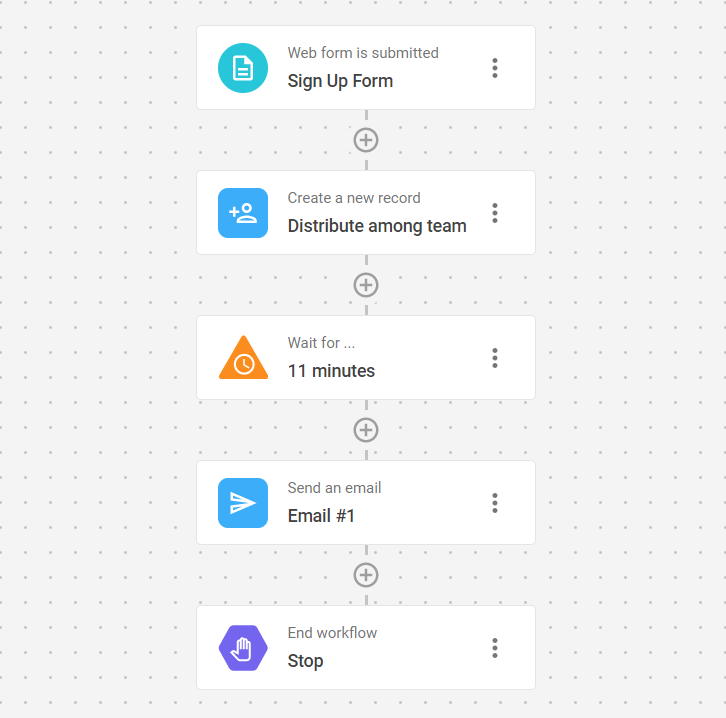 CRM is also suitable for re-assigning leads. For example, Susan has taken her maternity leave (we are all very happy for Susan). However, now, her prospects and paying clients don't belong to any sales reps, and they are missing out on some good nurturing and caring.
CRM systems make it very easy to re-assign the customers' records to another sales rep without having to relay all the necessary information; it is done automatically.
You can use the mass update function - filter out the CRM records that were assigned to the previous manager and change the field Manager for a new one meaning you don't have to go through each client and update the field individually.
Data entry and enrichment
If you ask salespeople about the task they like the least in their work, most of them will answer - CRM data entry and update. Which is why there are so many posts on LinkedIn from sales leaders asking for tips to motivate their sales team to update CRM.
Data entry can be so tedious - salespeople spend, on average,17% of their day inputting all the relevant information into the systems; this can kill your will to live. But as our article is about sales automation, you might have guessed that data entry can also be automated to some extent.
CRM record creation
New leads from incoming emails. Email is one of the main communication channels of salespeople; thus, it's a source of tons of sales opportunities. With a CRM integrated with Gmail or any other email client, you can automate record creation. With NetHut CRM, you need to hover over the NetHunt icon and click on it. You'll receive a suggestion to auto-create both contact and company records with all the relevant data saved in the appropriate folder and record.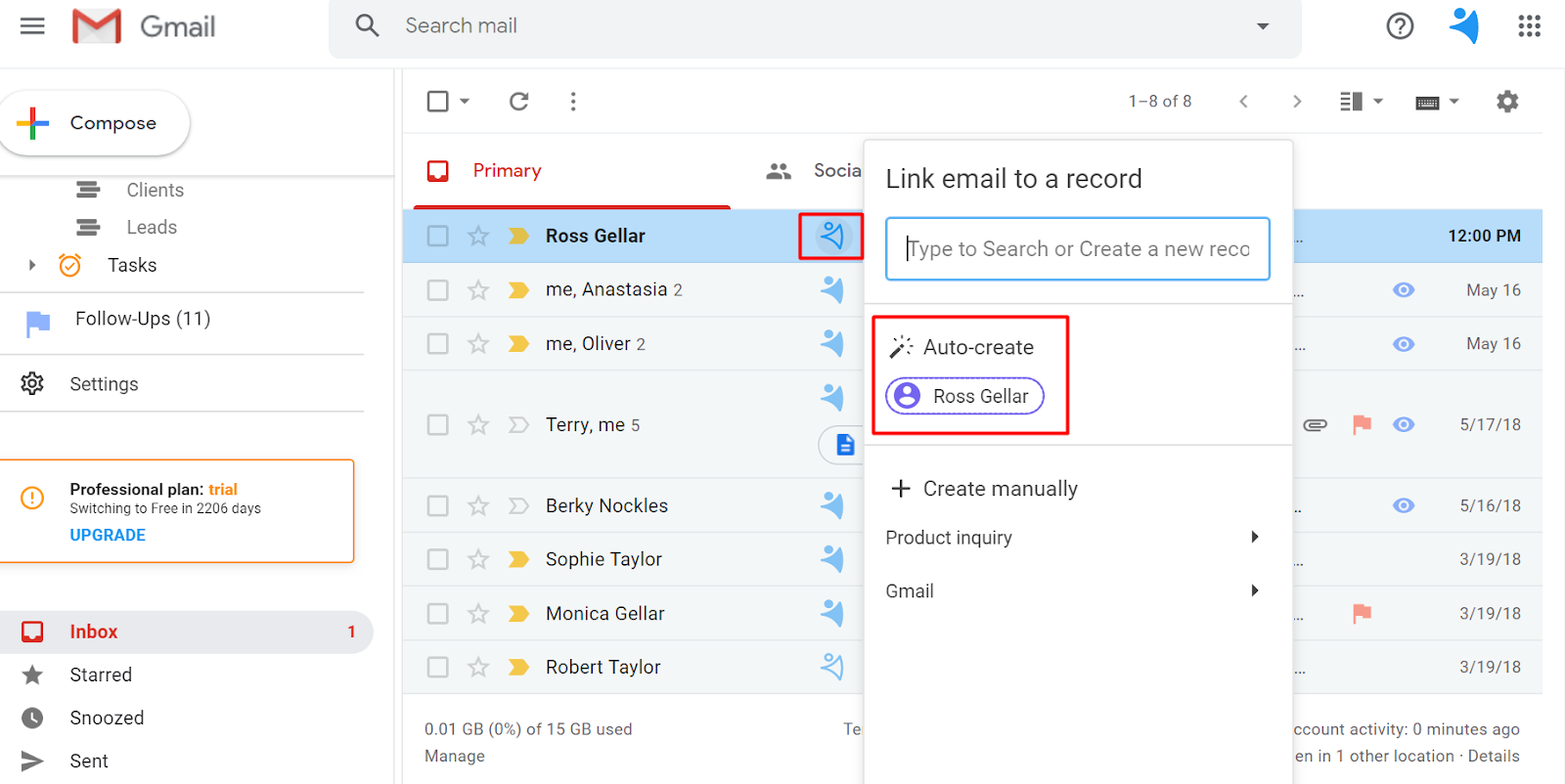 Web forms. You probably have a website, and we believe it also brings you a solid amount of leads. When integrating CRM with web forms, all the information that a potential customer fills out in the form is automatically pulled into the CRM record that is created once the lead submits the form.
If you are using other tools to generate leads, chatbots or online chats, like Intercom or Facebook Messenger, you can also automatically create records from every conversation.
Data enrichment. Finding a lead might be a quick task, whereas gathering all the necessary data about that person can be challenging. Most professionals use LinkedIn which holds up-to-date information on them. As mentioned above, CRM systems such as NetHunt that are integrated with LinkedIn will make the data enrichment process a smooth one.
Automating data entry through your CRM system is an excellent way to alleviate one of the most pressing complaints of salespeople everywhere: wasted time.
As a result, automated data entry leads to:
Standardised database and higher data quality because every record contains the same information
It increases the level of satisfaction and happiness of employees
It speeds up the work and increases the effectiveness of the team
Nurturing new leads
In any business, following up is a major time drain. If you don't follow up with a lead immediately, they may fall out of the sales pipeline. It's quite rare that you will receive an answer from a potential customer after sending just one email, and highly unlikely that they will be ready to purchase straight away.
You can use your CRM to nurture leads by sending them a series of emails regularly reminding them about your brand and nudging them towards a purchase.
Automated emails such as "Welcome!" to new leads as soon as they sign up for your product, nurturing them all the way through the sales process with the help of an automated email campaign will increase the chances to get a new paying customer.
You might even set up a long-term drip marketing plan to nurture the lead over time, inviting them to arrange an appointment, sending them your latest promotions, or emailing them your latest promos automatically. You may literally automate nurturing through the whole lifecycle of the customer.
Here's an example of the nurturing sequence set up in NetHunt CRM: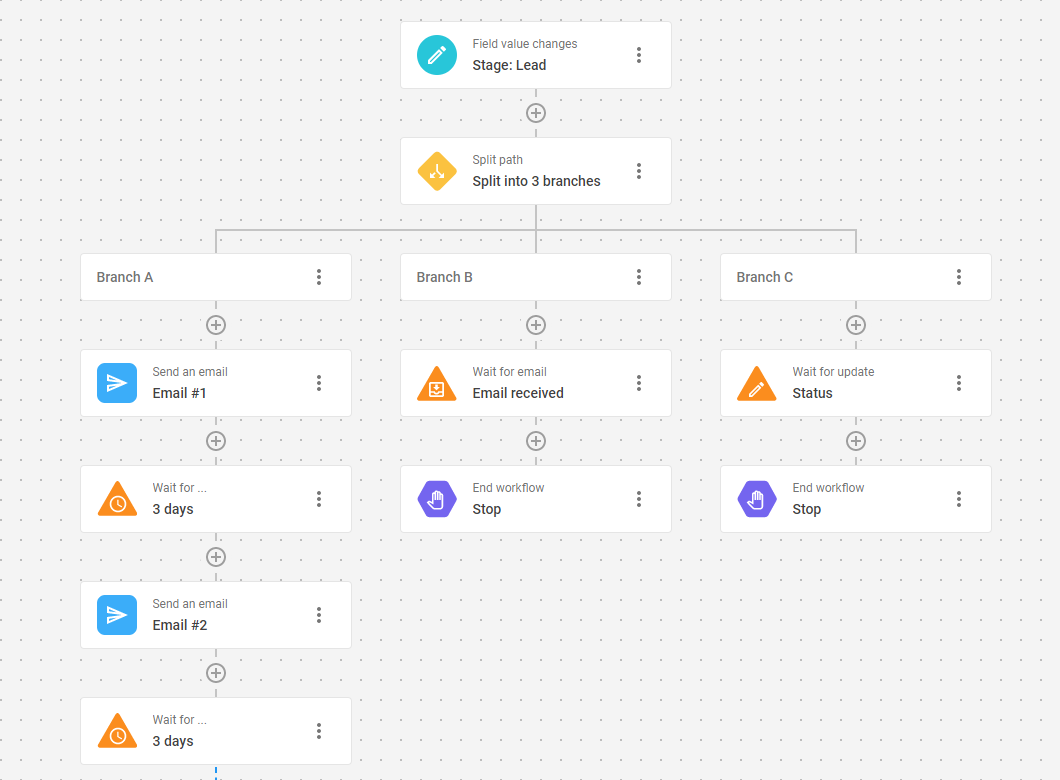 Lead scoring
Lead scoring is the process of assigning numerical numbers to leads that enter a sales funnel to measure their sales readiness. It's an essential part of any sales process to choose a proper sales strategy and work with a lead in a proper way to turn potential customers into loyal clients.
Using lead scoring, you may narrow your focus on the prospects most likely to convert, while those that are less likely to buy can go through the automated sequences. Once they show any signs of interest, like replying to your email or requesting a demo call, you may update the lead score and start manual outreach.
Scores depend on many factors, such as company size, industry, using a company email or generic, job title, etc.
Below are the steps you should take when lead scoring:
Identify your customer personas: get to know what the characteristics your high-value customers have in common.
Decide assessment criteria: differentiate between your customers' high-commitment and low-commitment behaviors.
Establish lead scoring rules: decide the weight of each criterion.
Decide the score that defines a lead as qualified.
After you have manually done these steps, CRM automation takes care of the rest. It will automatically assign clients their scores.
Churn prevention
Customer churn is a huge deal for SaaS businesses, resulting in less revenue, which is the essence of sales managers' jobs and is usually the primary business goal. With a CRM, you get a comprehensive customer profile with information such as purchasing behaviours, last interaction, activity, and other data to identify customers who are most likely to leave. Once you have identified customers on the brink of churning, sales reps can offer them price discounts, free features, and offers to encourage clients to stick around.
Ideally, you should spot the clients that may churn in advance to have enough time to change the situation and persuade them to stay with your brand.
Build strong relationships with customers from the start. Please ensure they get the maximum value out of your product and know when a client is starting to lose interest to act accordingly. CRM helps in churn prevention, and here are some processes that can be automated to reduce churn:
Automating your assessment calls ensures you have regular meetings with your clients to ensure they are happy with the product.
Automating your onboarding process, making sure that clients understand every feature of your product and they reach the 'aha' moment quickly.
Automating follow-ups when there's low account activity could be what makes and breaks your future relationship with that client. Calling them and reminding them that you're still there and would love to give a helping hand might save you from churned revenue.
Sending renewal reminders can help you ensure you'll get the bill and that you are expected to get the same amount of revenue in the upcoming period.
This is how the automated onboarding workflow looks like in NetHunt CRM:

If you automate the processes mentioned above, we bet you'll know your customers better, they'll use your product more actively, and the chances they leave you will tend to zero.
Reporting
Manually writing reports will have you heading for the door; spending up to an hour a day on it seems like a waste of time that can be spent on something more profitable. Here are some of the reports that can be generated in a CRM system automatically.
Sales team activity to see how many emails and calls they made, how many meetings they have booked.
Goal attainment to track the goals of sales reps and the team as a whole and adjust strategy if needed.
Most effective sales channels in terms of lead generation and conversion; know which channels are most effective and can be scaled and which ones can be neglected.
A number of new sales opportunities to see whether you have enough leads in the pipeline and whether you are making any progress in the lead generation compared to the previous period.
Sales pipeline report to see the progress of the deals and how much revenue is stuck in there.
Your C-levels might want a more detailed breakdown of the sales progress, and we can also help you here. Here's a piece that outlines sales pipeline metrics for C-levels.
By using automated reports, sales managers can get the complete picture of sales effectiveness without lifting a finger to put the data and generate weekly reports on any other reporting period. You constantly have fresh information about the state of your sales at any given time.
---
The important thing to take back is that productivity is key; reducing the amount of time spent on tasks opens up a wide array of sales opportunities and tasks on which you can concentrate and, in the long run, visibly increase your company's success. But bear in mind that getting too crazy with all the automation can make you and your company seem robotic almost; implementing that human touch is also highly effective.
If you are convinced that sales automation can save the life of your sales managers and sales reps, you are very welcome to start your free trial of NetHunt CRM – the first 14 days are on us.
Table of Contents
Crack the sales formula with CRM Lab
Twice a month, receive actionable CRM content to your inbox.
Join the
Telegram channel NetHunt CRM
All about CRM and B2B sales.
Join