If you're looking for somebody to effectuate your sales funnel, develop new customers, and keep hold of the old ones, you're looking for a CRM manager.
Customer relationship management managers are all the rage in modern business. Whether you hire a brand new, experienced manager or promote one internally, they galvanise business processes that focus on how a brand is perceived by its customers, using a combination of experience, data, and creativity. They could just take your business to higher heights.
This article outlines for major chapters: what a CRM manager is, why hiring a CRM manager for your business is important, and the essential qualities that you should look for when you're hiring your next CRM manager.
---
What is a CRM manager?
CRM stands for customer relationship management. You might have heard of a CRM system, but there are CRM people as well. A CRM manager is responsible for the CRM implementation and advancement of strategies, plans, and systems in place to take your business - customer relationships to higher heights. They put the bits in place that help you gain new customers and oversee the process of retaining your existing ones.
A CRM manager can learn a lot from customers, problems they face, and sticking points in the sales process. Think of them as the artist behind your sales landscape. The more inspired they are by what's going on in your sales process, the better the resulting picture will be. They should realise problems, document them, and use them as part of the ongoing CRM process.
Remember: A CRM manager and a CRM analyst are not the same thing. Where a CRM manager focuses on the management of a company's CRM strategies and planning, a CRM analyst finds business insights through existing CRM data. That being said, they aren't mutually exclusive. A CRM manager and CRM analyst often work together to help a business.
A general job description for a CRM manager looks like this...
Ensure a CRM system provides an effective sales funnel.
Develop marketing techniques to drive new custom.
Coordinate Sales and Marketing teams.
Update accounts and contacts in a CRM system.
Monitor customer relation strategies.
Build workflows to streamline sales and marketing processes.
Dynamise existing workflows and strategies.
Suggest new methods to address customers' needs.
Track marketing metrics and trends.
Conduct market research to follow trends and competition
A case study! Harley Davidson, world-famous motorcycle manufacturer, sends their CRM managers out on the road with clientele. Instead of doing this to simply receive on-the-ground feedback about their product, they did it to solidify their brand - consumer relationships. When their CRM managers could put a face to their customer profiles, helping them to understand what their customers want, need, and how they approach the sales process.
Why is a CRM manager important?
Well, customer satisfaction and retention just got more important than ever.
"Our customer's success is our own success - we should go above and beyond and do everything we can to help their business to succeed. In turn, we succeed ourselves."
- Andrei Petrik, CEO at NetHunt CRM
A CRM manager digs deep into the processes and systems that maintain customer relationships, streamlining the bits and bobs that your sales, support, and marketing teams use to keep them. These days, customer loyalty is data-driven. A CRM manager is a dedicated employee who can see that data, using it creatively and innovatively to keep hold of customers.
Maybe you should ask yourself why CRM is important in general. NetHunt CRM organises all your customer data under one tab, automates marketing and sales processes to free up humanpower, and helps your business to grow. It does that through a bunch of different features, and that bunch is always growing. Here are the key features of NetHunt CRM…
Client data organisation and centralisation.
Communication history.
Team alignment and management.
Centralisation of communication channels.
Analytics and automated reports.
Lead and customer segmentation.
Bulk marketing automation.
Sales pipeline and deal tracking.
With a CRM manager pulling the strings of your CRM system, they can maintain all that lovely data that is stored in it. From that, they can magic up new automated CRM processes for your teams to take advantage of, and your business quickly reaps the rewards of CRM. A CRM manager makes sure all your teams are using at all, and knows how to use all of its features to its full potential.
Check out our guide on what a CRM is.
But remember, perfecting your customer relationship management doesn't happen overnight; it doesn't happen with the recruitment of one employee. Instead, it's important to build a culture of maintaining customer relationships across every aspect of a business. A customer success business model helps you to get somewhere near that satisfaction nirvana.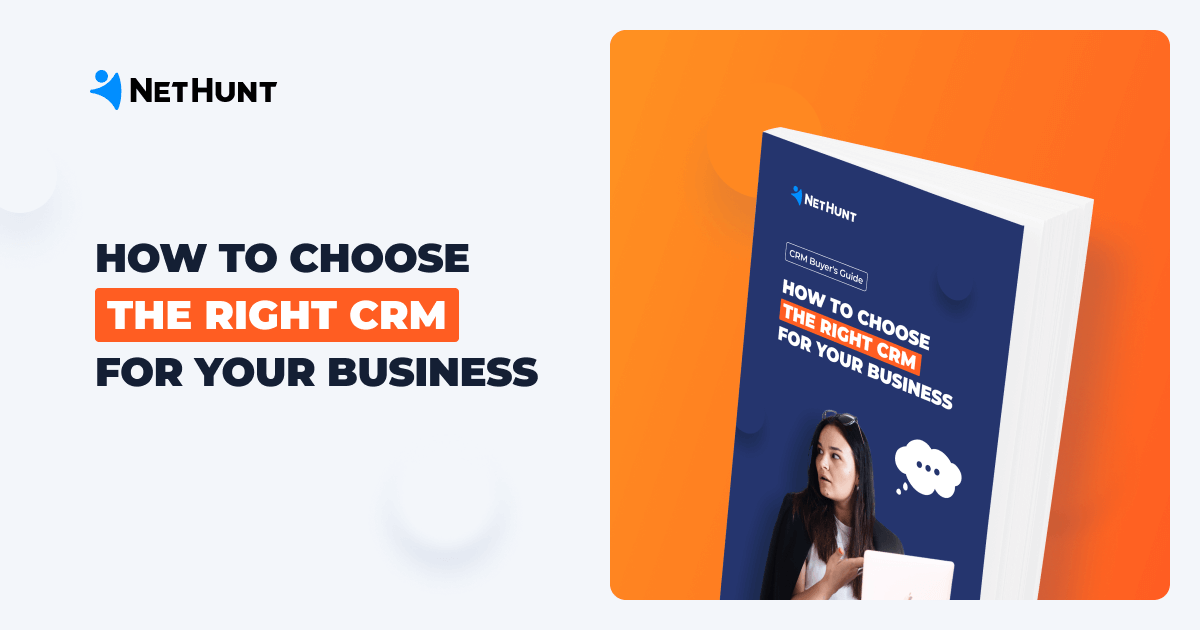 How to hire a CRM manager
There are two routes to go down when hiring a new CRM manager. You can hire a completely new employee with previous experience of being a CRM manager. In this scenario, your business acquires a brand new professional, with relevant experience of spearheading (hopefully) successful CRM strategies. For me, experience always wins… but your business might not be in that position.
Alternatively, you could offer a company insider the responsibility. This is the cheaper option, but comes with obvious downsides of not having a dedicated, specific CRM manager. This would probably look more similar to a 'CRM ambassador' for your business, with somebody who looks after and maintains your CRM system on a day-to-day basis. It still works because CRM adoption is essential in modern-day business.
Which route you decide to take depends on the size of your business and its readiness to invest in a CRM manager. Still, your CRM manager should always hold the same qualities.
They should have education and experience
A CRM Manager should have obtained a bachelor's degree in marketing, IT, PR, business administration, economics, finance, or any other related field. Many companies look to hire a CRM manager with a degree and at least three years experience of successfully managing another company's customer relationship management. This isn't an entry-level position.
What does the job description say?
You have a degree in sales, marketing, or business admin.
You have solid prior experience in a similar role.
You have experience in SQL data extraction and driving projects.
They should be people people
A CRM manager should have a natural tendency to lead both people and projects. They must be able to communicate on a customer level, an employee level, and on a basic human level. They must take a logical approach to problem solving, be super attentive to the finest details of what customers are asking, and be somewhere near immune to stress. Followers need not apply.
What does the job description say?
You possess excellent communication and interpersonal skills.
You are a strong team player.
You are comfortable working in a matrix environment.
They should be creative, analytical, and responsible
A CRM manager should have the analytical skills to look at data and apply it to a human, customer context. From that data should be able to make rational, creative, and realistic decisions on what the company needs to do next. Finding somebody that is both analytical and creative isn't easy.
What does the job description say?
You are detail-oriented.
You thrive in dynamic and fast-paced working environments.
You are analytical, data-driven, and well-versed in spreadsheets.
What tools does a CRM manager need?
A nifty CRM system: NetHunt CRM
A CRM system is the first place a CRM manager visits in the morning. Obviously, it should be easy to use with a good support network in place to fulfil its potential. It should be modular, simple, and flexible to fit any new strategy a CRM manager implements. It should have vast automation capabilities to streamline and effectuate customer retention processes as much as possible.
NetHunt CRM is a Gmail CRM tool, meaning it sits snug inside your existing Gmail. It features everything your new CRM manager could possibly need. No matter where your data currently is, you can import, pull, or scrape it into NetHunt CRM to centralise and visualise it. From there they can organise the system as they see fit to manage customer relationships.
💰 Prices start at $24; NetHunt CRM has a 14-day free trial.
A simple task management tool: Trello
A CRM manager has their fingers in many pies. They're working with all the different department of a business - sales, marketing, support, and the rest - implementing different strategies to both manage existing customer relationships and develop new ones. A task management tool doesn't need to reinvent the wheel, it should be simple, clear, and easy to use.
Joel Spolsky and Michael Pryor's Trello started with a sticky note. Their ambition, like many other startups, was to challenge and change the way people traditionally worked; taking that sticky note on a wall and turning it into a collaborative, real-time tool. Trello brings all those pies that a CRM manager has their fingers in together. Besides, we use it at NetHunt. 😉
💰 Prices start at $5 per month; Trello has a free version.
A slick communication platform: Slack
Because a CRM manager involves themselves with every team and every aspect of your business, they should have a reliable communication tool to get through to them quickly, wherever they are.
Slack is the communication tool to keep your colleagues in touch. It has a private chat feature for colleagues to speak one-to-one, and a channel feature for dedicated team discussions. For your virtual events, there is a group video call option with an option to screen share. If you don't fancy looking at anyone, there is also an audio-only call option.
💰 Prices start at $6.67; Slack has a free version.
---
A CRM manager can take your customer relationships to higher heights.
If you haven't already, take your first step towards better customer relationship management with a 14-day free NetHunt CRM trial. Enjoy unlimited access to all our wonderful features, and have one of our gorgeous customer success team walk you through the features and help you get the most out of it on a case-by-case basis
Table of Contents
Crack the sales formula with CRM Lab
Twice a month, receive actionable CRM content to your inbox.
Join the
Telegram channel NetHunt CRM
All about CRM and B2B sales.
Join