What happens during an economic slowdown? Unemployment "rises like a rocket and falls like a feather".
Just in the last month, Meta, Twitter, and Salesforce — some of the largest tech companies in the world — have laid off thousands of employees.
Moreover, the latest forecast from the Organization for Economic Cooperation and Development (OECD) predicts the global GDP to grow by 3.1% this year and by just 2.2% in 2023.
So, the question of whether or not there's a recession pending is no longer relevant. It's inevitable.
Right now, we're just wondering how long it will last and how severely it will impact us and out businesses.
We're already in a state of low consumer and investor confidence. This leads to lower sales velocity, longer sales cycles, higher customer churn, and an overall drop in sales. Many will be pushed to reduce costs, often at the expense of long-term growth. Unless…
For this article, we reached out to seven seasoned sales leaders and CEOs to find out more about the consequences they think the economic recession will have on B2B sales, learn how they're preparing their companies for it, and share their go-to strategies to maintain their business sales at a high rate during the crisis.
⚠️ Spoiler alert: It might not be that bad. Almost all the experts we talked to predict that the economic recession will open up great opportunities for the businesses that come prepared for it.
Read on to find out more!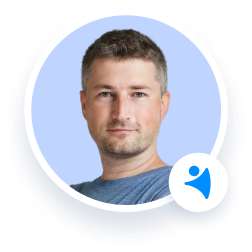 Andrei Petrik is the CEO and Co-Founder at
NetHunt CRM
, a sales automation tool inside Gmail. Prior to developing his own product, Andrei was the Director of Product Management and worked closely with corporations to help them implement enterprise-level CRM systems.
— In your opinion, what impact will the upcoming global recession have on B2B sales?
Like any other crisis, the global economic recession will stress businesses and expose all their flaws and shortcomings. As a result, inflexible companies that can't quickly adapt to new circumstances will fall short of revenue and suffer greatly from an economic downturn.
They'll have to focus on surviving and won't be able to grow during this time. Some might even go out of business.
Because of this, I think we'll see many changes in the structure of current markets. Businesses that previously had the largest market share might be unprepared to battle the recession. Then, they'll lose their competitive advantage.
At the same time, I want to note that the economic recession isn't necessarily a bad or scary thing for every business out there.
There's always a balance in situations like that.
One business's hardships are another business's opportunity to grow, outdo its competitors, deepen its bonds with existing customers, and acquire new, previously unreachable ones.
Besides, with some businesses laying off their employees, the workforce market will be saturated with talents you wouldn't otherwise be able to source.
So, while some businesses will have to lie low and focus on surviving, others will benefit from being proactive. We've already seen this during the coronavirus pandemic.
Experts predicted a drop in sales, but I can say that NetHunt CRM grew a lot during that period.  Many business owners got an opportunity to slow down, look at the bigger picture, and tackle their backlog of strategic tasks. In a way, the recession helped them realise they needed a CRM. And we were right there to offer them a good one!
Speaking of the coronavirus pandemic. I think it did a great job of transforming SaaS businesses. They're now as independent, optimised, flexible, and automated as ever. So, I believe that our industry won't suffer as much as some other B2B markets.
— How are you preparing your business for the economic recession?
I'm not implementing any drastic changes to mitigate the economic recession's adverse effects because I believe there's no last-minute solution.
You either have been continuously working on improving your business processes and the product you offer or not. If always giving a 100% has been at the heart of your business, you shouldn't worry.
The only thing you can do at this point is to optimise your business, digitise it, automate it, and streamline as many processes as possible.
We've always focused on providing our customers with outstanding products and services. Hence, we do business as usual — work on further automating our CRM, expanding its functionality, and making it even more customisable.
At the same time, I'm ready to see a slight increase in customer churn. Not every customer will survive the recession, and there definitely will be customers who can't afford our product anymore or go out of business altogether. During an economic downturn, it's okay; we'll find new ones to sell to.
— What is your go-to strategy for maintaining your business sales at a high rate during the global recession?
If there's one thing I can be certain of is that we're in for a tough time because of the economic recession. Some clients will be more influenced by the crisis than others and might struggle to continue working with you. As a result, the number of "hey, could we get a discount?" emails in your inbox will increase.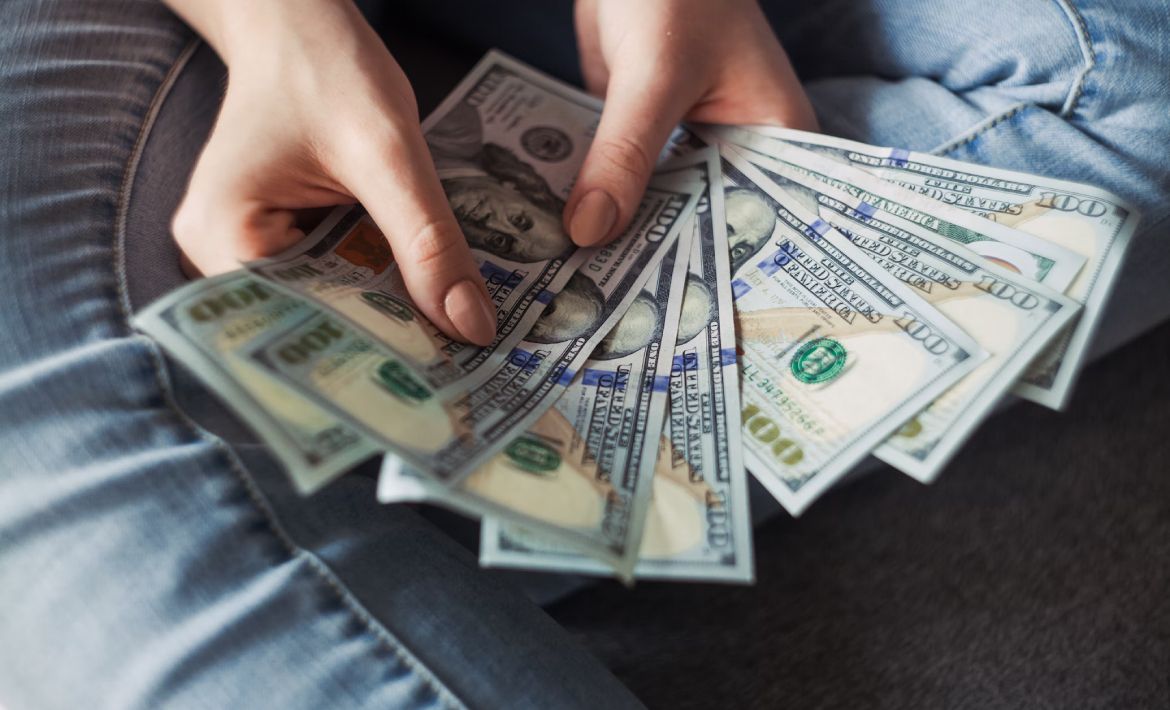 On the one hand, you shouldn't give out discounts left and right. After all, you have a team to take care of, and you need to be confident you can pay your employees on time, in full.
At the same time, giving your customers a helping hand in the dark times can deepen your bond with them. You need to remember that economic recession is temporary. Once it's over, your customer will return to their pre-crisis revenue levels and continue paying full price for your product or service. But after you helped them power through the recession, they'll be loyal to your brand and refer new clients to you. And that is priceless.
So, how should you go about it? Ideally, you should befriend your customers and look into each situation case by case. If you understand that some of your clients are genuinely struggling and could benefit from a discount, give it to them.
Alternatively, you can set up a mutually beneficial arrangement and partner with your clients. If some of your clients offer products or services that come in handy for your business, exchange offers. For example, we have clients in the lead generation industry that help us acquire leads and HR companies that help us with recruiting.
On top of that, if you feel you need to tighten your budget, you shouldn't decrease your spending evenly. Instead, you need to identify the processes with the lowest ROI and stop investing in those. Then you'll free up some resources and be able to redirect them into channels that work well and scale them.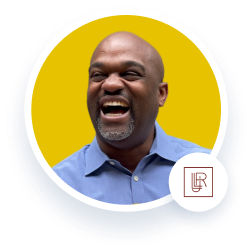 Larry Long Jr is the Founder of LLJR Enterprises, which focuses on providing motivation, inspiration, and leadership training. He's also the GTM Advisor at Navattic, Limited Partner at IDEA Fund Partners, brand ambassador of RepVue, sales coach, and the author of JOLT!
— In your opinion, what impact will the upcoming global recession have on B2B sales?
I believe the recession will separate professional sellers — the ones on top of their game, strong customer-centric sellers that can uncover the problems their prospects and clients face and help to solve them — from order-takers.
Products and services will have to match the prospects' needs, desires, and challenges.
The economic downturn will also require professional sellers to get tight and close to existing clients to ensure they are servicing them and taking care of them.
From now on, salespeople will have to be proactive and stay ahead of any potential problems. On top of that, they need to be able to spot any potential opportunities to serve their clients further.
— How are you preparing your business for the economic recession?
As an owner of a small business, I have to be flexible and adaptable to go with the flow of what's happening.
Right now, there are opportunities, so I keep my eyes and ears close to what's happening in my clients' businesses. As a motivational speaker, inspirational speaker, transformational speaker, coach and trainer, I am really looking to solve problems.
We've already heard of waves of layoffs in B2B SaaS. So, what I see in this industry is that folks are really trying to make sure they uplevel and upskill their current reps. This is just the right time to get tight on the skills needed to have success in 2022 and 2023.
➡️ Find the 8 best sales training programs for sales managers and the 8 best sales training programs for sales reps to attend in 2023 in our articles.
That's why a lot of what I'm focusing on at the moment is the personal development and professional development of my clients as well as myself.
I'm trying to focus on the specific problems I solve and how I can serve my clients and prospects in the future.
Having multiple revenue streams and several business lines is what I'm doing personally.
— What is your go-to strategy for maintaining your business sales at a high rate during the global recession?
I think it comes down to focus, discipline, and….giving the mic to your prospects and clients so that you can find out what's going on in their businesses.
My go-to strategy is ensuring I'm as close to my existing clients as possible. I focus on having open dialogue and using this time to uplevel.
Many folks are slowing down, and I understand the reasoning behind it. You have to evaluate your current staff, train them and make them ready to endure the recession and accelerate through it.
But I don't think slowing down is necessary. Nothing in the playbook says that we have to do that.
Why not flip the script and speed up? Why not accelerate and be better through it so that we're in the best shape when we come to the other side? That would be my go-to strategy — use this opportunity to get close to your clients, accelerate your business, and improve your skills to become better.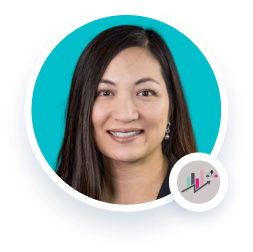 Rosalyn Santa Elena is the Founder and Chief Revenue Operations Officer at The RevOps Collective, host of The Revenue Engine Podcast, GTM Strategy and Revenue Operations Advisor for numerous B2B companies, and dean of RevOps School at Pavilion.
— In your opinion, what impact will the upcoming global recession have on B2B sales?
The last few years have been quite a whirlwind for everyone, and the world of B2B sales is no exception.
The market volatility and the overall economic climate has been extremely challenging for all businesses.
With a potential global recession, no doubt budgets will tighten, buying will slow down, and revenue will be more difficult to acquire and also to retain.
Businesses will need to do more with less, double down on efficiency and effectiveness, and optimise resources, especially from a people and budget perspective.
— How are you preparing your business for the economic recession?
Along the same lines of optimisation and doing more with less, we need to look internally within the organisation, but also look externally with our customers, to truly understand what is working, and what's not.
It's essential to quickly stop doing what's not working and lean into the things that are working.
Cut unnecessary spending and delay spending that does not directly contribute to our strategy and our objectives. Be laser-focused on outcomes and results.
— What is your go-to strategy for maintaining your business sales at a high rate during the global recession?
At a time when every decision and every dollar of revenue is more important than ever, a few key things…
Your go-to-market (GTM) strategy needs to be ultra-clear and well-defined — the who, what, why, and how.
Ensure you are doing everything possible to help your customers be successful.
Everyone on the team must be aligned and "marching towards the same goals — at the same pace — in the same manner".
Every part of your revenue engine should be inspected and optimised for efficiency and results (people, process, technology, data, insights, enablement).
Dive deep into the data to understand the story — today and tomorrow — and leverage the insights to make better decisions.
➡️ Learn how to structure data in CRM to maximise its impact in our article!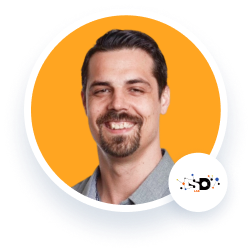 Tom Slocum is the Founder of The SD Lab, sales consultant, and strategic advisor at Falkon, Dooly, Chili Piper, Outplay, Humantic AI, and Sendoso. Tom is also 4 times a sales leader who finds passion in helping organisations build & scale sustainable sales development teams that consistently hit quotas. He was named a Top 50 Sales Leader to follow in 2022 and the LinkedIn Top Sales Voice in 2020.
— In your opinion, what impact will the upcoming global recession have on B2B sales?
You will see a major shift from offence to defence.
Companies are stepping back and reserving their money right now.
With high levels of uncertainty, businesses want to run lean. Decisions will slow down and require more deliberation and justification.
— How are you preparing your business for the economic recession?
Right now, we're focusing heavily on staying the course. This includes…
Doubling down on marketing and building trust with my prospects and clients.
Trying to deepen my marketing attribution and scoring — now more than ever, businesses need to focus time and effort in the right places.
Redefining our goals to make sure we pay attention to the market and adapt accordingly.
My business is in an excellent position for this type of market. I am a need more than a want, and that's where you want to be during these times. I plan to take advantage of those slowing down.
If I can stay reserved and run lean but continue to build brand awareness, I can snag some great market share. Most companies miss this right here.
— What is your go-to strategy for maintaining your business sales at a high rate during the global recession?
First, it's essential to deepen relationships with current clients. Customer loyalty is an asset to companies during a recession.
Then, you want to develop some other products and services to upsell and adapt to the market.
➡️ Learn how upselling and cross-selling can boost your sales velocity in our article.
Finally, I've been recently doubling down on referrals. They will be a massive help during these times.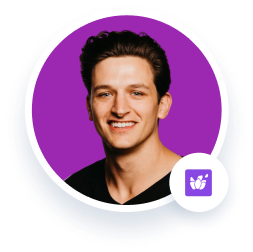 Will Allred is the Co-Founder and COO at Lavender, a tool that helps sellers write better emails faster with personalised recommendations in their inboxes. In 2021, Will was named the LinkedIn Top Sales Voice.
— In your opinion, what impact will the upcoming global recession have on B2B sales?
I think two main shifts will happen:
Inbound funnels will slow down.
As a response, organisations will put more pressure on outbound.
The problem is how organisations approach that determines their success.
Old-school thinkers will approach it like they always have. They'll seek to drive conversions. The problem is that buyers won't be ready, so it's likely that sales leaders will see little to no conversion during an economic recession.
Naturally, they'll ramp volume in response. They'll either trash their domain reputation (emails in SPAM), or they'll burn their total addressable market (TAM) because buyers will find them annoying.
Alternatively, their conversion rates will be so low that they can't justify the cost of the team.
On the other hand, leaders that focus their outbound on starting conversations will be the ones to win. By approaching with a clear, well-researched point of view on the prospect, they'll stand out from their peers.
➡️ Check out tips for building exquisite (and effective) outbound sequences from 5 experts in our article.
— How are you preparing your business for the economic recession?
It's business as usual. We're investing in the core functions of the business to drive long-term sustainable growth.
That means focusing on our customers and ensuring we are solving problems for them.
➡️ Learn more about value selling and other sales methodologies that will work during the economic downturn in our guide.
— What is your go-to strategy for maintaining your business sales at a high rate during the global recession?
Focusing on the basics. We can control what we can control.
Are we putting in the right activities daily? If yes, we'll be just fine.
Our team is focused on…
Understanding what our prospects and customers are hoping to accomplish
Setting them up (and enabling them) to achieve those goals
Ensuring that progress is clearly communicated
Continuing to innovate the product to further help our buyers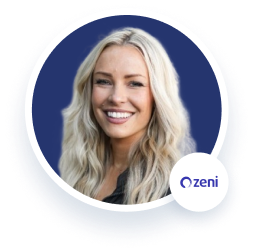 Megan Prince is the VP of Sales at Zeni, a company that provides automated bookkeeping and accounting services, powered through AI technology.

Leader and Top AE of the Year in 2018, Director of the Year in 2019 and 2020, and recipient of the Utah Business 20 in their 20's Award in 2021.
— In your opinion, what impact will the upcoming global recession have on B2B sales?
I believe that this recession gives true innovation a chance to shine.
This will separate the good software platforms/teams from the exceptional software platforms/teams.
Companies that weather the stormy economic climate will have a clear eye for their ideal customer and a customer-first mindset aimed at understanding and solving their customer's pain.
A clearly defined customer profile will help us streamline our own processes, increasing efficiency across our GTM team.
— How are you preparing your business for the economic recession?
Zeni is focused on providing our current customers with an exceptional product experience and customer service while staying lean.
For our new clients, we focus on onboarding and providing value as early in the customer lifecycle as possible and aim to alleviate their acute pain quickly.
We are customer obsessed and want to offer a great experience through our AI-powered automated bookkeeping and accounting services for our customer's most important financial dashboards.
In this market, knowing where you stand with your expenses, how to control your burn and how to extend it is critical. Zeni accurately gives this clarity back to our startup customers.
— What is your go-to strategy for maintaining your business sales at a high rate during the global recession?
Zeni focuses on controlling the inputs and we know the outputs will take care of themselves.
We are going into each demo call with the mindset to help serve them vs sell Zeni to them.
With the current lack of full-service startup bookkeeping and accounting solutions, Zeni's team and product provide tangible value to our clients. We take the approach of caring to solve their pain points and make it about them instead of making it about us.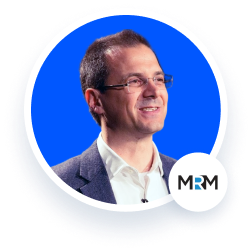 James Watson is a B2B growth consultant and LinkedIn expert who has personally consulted over 1000 business owners and trained 1000s more via live workshops and online courses. He's also the author of the free LinkedIn Profile Optimization Masterclass.
— In your opinion, what impact will the upcoming global recession have on B2B sales?
During recessions, you normally see fewer high-value purchases or high-risk projects. Instead, buyers focus on finding the best value, saving money and achieving tangible results in a shorter timeframe.
B2B sales offer messaging should reflect this to resonate better.
➡️ Learn how to write high-converting LinkedIn prospecting messages in our guide.
Recessions always provide tremendous opportunities for companies that are able to successfully adapt their offers to the market.
— How are you preparing your business for the economic recession?
The outreach campaigns I've created for the last 4+ years have always had very clear and measurable performance KPIs. As I can prove these results, I get regular inbound leads and referrals, so I'm optimistic about the future.
— What is your go-to strategy for maintaining your business sales at a high rate during the global recession?
Aside from focusing offers on delivering value and results, the other key strategy to develop business growth in a recession is thought leadership.
I regularly hold LinkedIn Live events that generate 400-500 registrants every time.
Online events especially are very effective in generating an audience of qualified prospects. They also help to shorten the sales cycle and generate more revenue in less time.
---
We hope you feel more optimistic about the future after reading the article. At the end of the day, for many of us, it will be a "been there, done that" type of situation.
As long as you stay flexible, customer-centric, and focused on offering value, your business will endure the hardships and come out of recession as a winner.
Until then, ensure you optimise and automate your sales processes as much as possible.
Give a try to NetHunt CRM and its powerful sales automation functionality, Workflows. The first 14 days are on us!
Table of Contents
Crack the sales formula with CRM Lab
Twice a month, receive actionable CRM content to your inbox.
Join the
Telegram channel NetHunt CRM
All about CRM and B2B sales.
Join