A sales pipeline isn't much good if it's not well-managed.
We've put together an in-depth look at the six keys to perfect sales pipeline management, including standardisation, cleanliness, alignment, automation, prioritisation, and the tools you should use to manage your sales pipeline better.
Let's get growing!
---
What is a sales pipeline?
A sales pipeline is a visual representation of a business's sales process. It shows where leads, prospects, and existing clients are on their journey down to conversion.
Salespeople use pipelines to see what a prospect has already done and what they need to do next.
Pipelines are often visualised as horizontal bars, divided into different sales process stages. Potential buyers move from one stage to the next as they go through the pipeline, setting off different triggers for what needs to be done.
The most common way to visualise a sales pipeline is with a CRM platform at the heart of the business's data processes. In NetHunt CRM, your sales pipeline would look like this.👇
Learn absolutely everything you need to know about sales pipelines.
How to manage your sales pipeline
Management of your sales pipeline is the management of your business.
Every deal goes in and out of a pipeline, so making sure they're appropriately managed within a sales pipeline makes them deliciously moving through the sales process.
Your business is only meeting objectives, maintaining good customer relationships, making money, and finding success when this is the case. Excellent sales pipeline management is essential.
A poorly-managed sales pipeline leads to sales pipeline stagnation.
Here are the six essential keys to sales pipeline management.
Standardise it
Each stage in your sales pipeline should be set, equally weighted, and have designated actions that are taken once a customer has reached it.
Each stage of your sales pipeline is a touchpoint in the customer journey and should correspond to a relevant sales activity that, when engaged with, pushes them out the other side.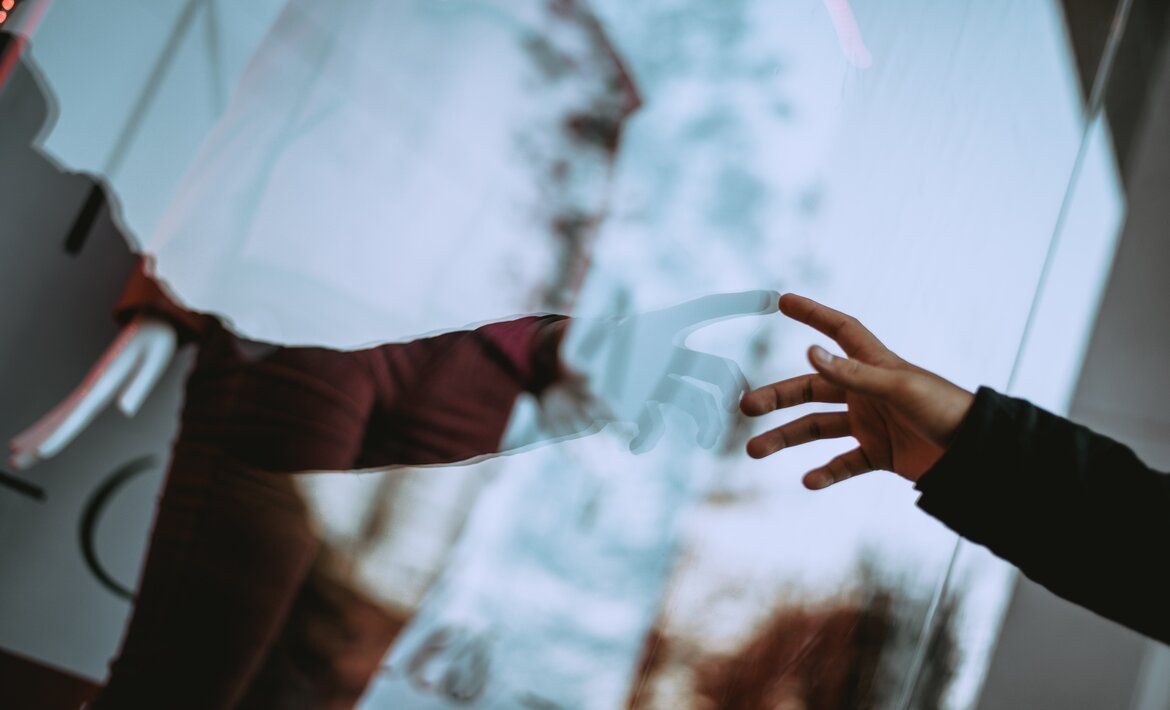 That's the other thing - there should always be a mechanism for a prospect or lead to fall out of the other side of a sales pipeline stage. It shouldn't be based on sales manager intuition or observations but cold, hard actions or behaviour made by our lead and prospect.
Although these activities are business-industry-specific, here's a general idea of what your team should be doing at different sales pipeline stages.
Discovery
💡 Identify unique cohorts of prospects to target based on clear buy personas
💡 Marketing create and promote evergreen content with a focus on SEO
💡 Multi-channel lead generation, inbound and outbound, where leads are found
Qualification
👍 BANT: Does your lead have budget, authority, needs, and timeline?
👍 Ask questions to match prospects to customer profiles
👍 Find out lead desires for your product, shaping your pitch to meet them
👍 Research and understand what other options are on the table
Contact
☎️ A phone call, meeting, product demo, email, or even a text message
☎️ Prepare a clear agenda for the first contact; understand your interlocutor
☎️ Prepare resources: Case studies, customer reviews, data sets
☎️ Make clear what happens once the first contact has ended
Proposal
💍 Soothe client pain points regarding a potential deal
💍 Outline the complete solution you're offering
💍 Make clear the exact price plan and the application of any discounts or offers
💍 Prepare a timeline for implementation and training
Won
🏆 Won deals should transfer to a post-sales pipeline
🏆 Regular assessment calls and check-ins with customers
🏆 eBooks and whitepapers outlining deeper usage of the product
🏆 New feature walkthroughs
🏆 Gather feedback regularly to understand customer needs
Clean it
As a salesperson, you understand the importance of a prim-and-proper appearance.
Your first step towards a clean sales pipeline is following rules for how it's designed…
Well-designed with no less than two stages and no more than six
Intuitive by automatically alerting Sales when a deal is stalled
Easy to analyse for any team with access to it
Analytical, so you learn from different metrics that come out of your sales process
Keep it clean by understanding when a lead is dead.
It can be a difficult habit to get into. It might feel like you're cutting somebody loose before their love affair with your product has even begun.
If a lead isn't interested, they will not buy your product. They shouldn't be clogging up your pipeline, taking valuable attention, resources, and eyes away from leads likely to convert.
How do we know when a lead is dead?
They're not your target audience
They've exceeded the average time in stage or pipeline
They're not letting you past the company gatekeeper to the decision-maker
They don't return your calls or emails; they don't engage with your content
They don't have enough budget, even though they want your product
They've been negotiating for too long
They've been sat on the same stage, on the fence too long
They've said no, and no means no
It requires education and a culture of pipeline cleanliness. Only by knowing what a clean pipeline is and how a dead lead behaves will sales teams understand how to maintain pipeline hygiene.
Prioritise it
It's important to remember that a purchasing decision isn't a binary choice. Some prospects aren't a yes or a no, but rather somewhere in the middle.
Some leads are more likely to be worth your time and in a position to spend some money; some might still be doing the sums. The most actionable leads must be worked on first, whilst the others are put on the backburner and nurtured, in time, with relevant content and outreach.
An effective way of prioritising leads is by lead scoring.
Lead scoring is a methodology used to rank prospects based on their likelihood of buying.
The scoring method might differ from organisation to organisation, but the basic principles remain the same: The higher the number, the higher the priority.
1. Create effective buyer personas; understand your customer characteristics
Buyer personas help your business understand both customers and prospective customers alike.
We assume that prospective customer segments are primarily similar to existing customer segments.
We can build reliable profiles for imaginary, realistic customers based on demographic and psychographic information, product needs, product wants, and potential objections.
Learn how to make a buyer persona in The Cold Outreach Guide!
Depending on your business size and product offering, you can have any number of buyer personas. Still, it's essential not to over-segment because this can lead to diluted messaging and wasted energy.
There are different ways in which you can collate information for buyer personas…
Look through your existing customer database and identify trends
Use web forms to collect information from customers in return for stuff
Have Sales outline customer personas to Marketing
Interview customers with Jobs to be Done (JTBD) questions
2. Choose the data points you'll score
We choose lead scoring criteria between two main categories: Demographic information and behavioural information.
As we know from creating buyer personas, demographic information relates to fundamental characteristics of who our leads already are. As soon as they enter the sales pipeline, these data points are assigned to leads.
Demographic data points point to location, age, size of their company, department, industry, and job title.
Parallel, we should score leads based on different pipeline behaviours and activities as they're completed along the sales pipeline.
Behavioural data points point to things such as email opens, email subscriptions, web page visits, free trial requests, form submissions, gated content downloads, webform completion, social media engagement, and event registrations.
Chosen data points are not limited to those above and are very business-specific.
3. Assign point values to data points
Not all data points will carry the same weight in your sales process.
For example, if a lead signing up for a free trial is worth 20 points, a lead being from Manchester, UK isn't also going to be worth 20 points. Datapoint weight should be agreed upon and standardised across the whole sales and marketing team, so everybody's on the same page.
The sales team is best placed to decide each data point's weight for lead scoring by interacting with customers every day
By talking to customers, we can learn a lot about the sales process, their importance on different behavioural activities, and what it means for their thought processes
By examining marketing analytics from previous campaigns, we can place different weights on specific marketing behaviours based on their success in finding customers
4. Determine the point threshold of pipeline stages
Let's imagine that New is 1 and Won is 100 points.
Your job is to define how many lead points it takes to move from one stage to the next, first identifying marketing-qualified leads and then sales-qualified leads.
After determining the point threshold of pipeline stages, it's a good idea to set different rules based on your experiences with these lead scores.
For example, sales and marketing teams might agree that leads under 30 lead points never convert to paying customers. In this case, they should agree on how they will nurture those leads to increase their lead score and better their chances of conversion.
All in all, lead scoring is an unbeaten strategy of sales pipeline standardisation.
Find out what works for your business and its customers and repeat those same processes to conversion and success.
Align it
A sales pipeline is the perfect host for an aligned Sales and Marketing strategy.
The best place to align Sales and Marketing is within CRM.
Sales and Marketing CRM alignment offers businesses a bunch of different benefits…
A single, shared database for leads, clients, deals, and contacts
Enhanced communication between the two teams
Quicker deal closer via automated, standardised processes
Better quality leads to a better understanding of who is being sold to
Enhanced productivity of employees
Shared communication lines
The success of a Sales team's outreach depends on the content Marketing can provide for them. Generally speaking, different stages of the sales pipeline require different types of content to get that lead's score up and get them moving through the pipeline velociously.
👉 Awareness
Awareness is the pipeline stage where a customer realises their problem or product need.

At this point, the Marketing team needs to place emphasis on evergreen educational content such as blog posts and video marketing. SEO is an essential tool at this stage, building awareness around your product. Content is based on information gathered by Sales teams during customer interviews.

👉 Consideration
Consideration is the pipeline stage where customers look at different options for their chosen product.

It's the point in your journey where a prospect becomes a lead. Virtual product tours, expert guides, whitepapers, live webinars, live demos, and reviews. Again, this content is based around and focused on information and answers uncovered by Sales during buyer persona creation.

👉 Purchase
Well done; Sales and Marketing alignment is working well for your business.

At this point, your customer requires onboarding content such as in-product directions and how-to guides for different features. An onboarding email sequence is perfect for onboarding new customers and should be based on simple getting-started instructions.

The Product team could help with this.

👉 Post-Purchase
Regular communication with customers - i.e. regular assessment calls - helps clarify where problems or hurdles lie with a product and what can be improved.

Feedback is an essential tool for any business. With data gathered by the Sales team during these calls, Marketing creates feedback loops which the product team can close. Your product gets better; your customer is happier.
​​Having the creativity to back up the business means the consistent processes laid out earlier can be personalised and highly targeted.
Automate it
One major step towards better sales pipeline management is sales automation.
Sales automation is the streamlining of tedious, time-consuming tasks in a company's sales process. You know the ones: admin, checking accounts to see what's happening, and all that god-damn data entry. Sales automation saves you time, and most importantly, it makes you money.
If we wanted to and had the right tools at our disposal, we could automate a lead's entire journey down the sales pipeline.
Automatic record creation for leads entering the pipeline
Webform lead and data generation
Notification, alerts, and task automation for prominent event
Automatic lead, manager, and task distribution on a round-robin schedule
Lead nurturing automation; templates, mail merge, and campaign sending
Sales pipeline automation; moving leads along based on behavioural triggers
By tools, we mean a sales automation workflow builder.
Not to worry, NetHunt CRM has one of them. See the last paragraph of this article to find out how to get your hands on it.
If you want to see what that looks like first, here it is…
It looks a lot more complicated than it is. This sales automation workflow is triggered by a new lead registering their interest via a web form, nurturing them, pushing them along the pipeline, and alerting the relevant manager as it does so. It all makes sense…
A lead registers their interest via a web form embedded on our website.
The information they requested is sent. Meanwhile, a new record is created in our Deals folder, and a manager is assigned to that deal on a round-robin basis. At the same time, an email is sent to the chosen manager, alerting them of their new lead.
This workflow then splits into three paths.
The first path is our email nurture workflow. After two days, we invite our new lead to a demo. With no reply or status update, we send another email with a special discount code to entice our lead after two more days.
The second path is our first control. When we receive an email reply to our nurturing campaign, it ends the workflow. It also automates task creation for the assigned manager to follow this lead up and automatically move the lead to the next stage of the pipeline.
The third path is our second control. If for whatever reason, a lead moves stage based on some other parameters, this path ends our workflow.
The possibilities are endless with workflow automation.
Download the Workflow Automation Playbook to learn what you can do!
Review it
Sales pipeline reviews are like sales pipeline management management.
"Can I be blunt? They give you a picture of whether or not your business is about to go bankrupt or not"
🗣️ Anastasia Tatsenko, Head of Customer Success
A sales pipeline review is a meeting where sales reps report to their managers what deals they have in their pipeline and how the sales process is going for them. These meetings look at obstacles to closing deals, offering a chance to head-bump and overcome those obstacles.
They provide encouragement and motivation, but they paint the bigger business picture to offer attractive benefits for your business.
Look for critical opportunities that can't be missed
Track individual and team goals
Offer support for upcoming challenges and obstacles
Plan what happens next in a particular deal
Develop insights for a better sales process in the future
Who should be in a sales pipeline review?
Small businesses and teams benefit from lessons learnt with group discussion about what happens next with specific issues; hivemind.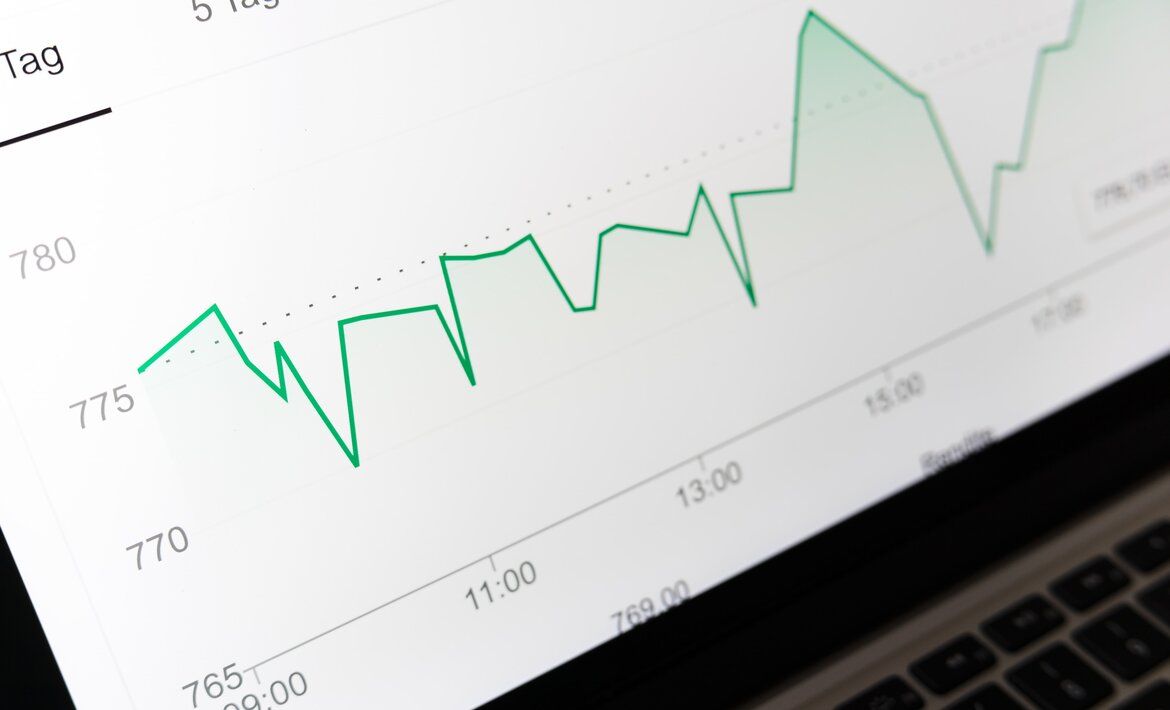 It becomes challenging to focus on problems with large businesses, and messages get diluted; one-to-one reviews are the way to go. Larger cross-team meetings could be held less frequently than one-to-one meetings, helping us reap the benefits of both sales pipeline review formats.
How often should I hold a sales pipeline review?
"I hold a pipeline review with my team weekly. It's a one-on-one meeting with a sales rep. It's held on Monday or Friday, to sum up the previous week and discuss plans for the upcoming one"
🗣️ Anastasia Tatsenko, Head of Customer Success
How long should a sales pipeline review be?
Depending on how many people attend, a sales pipeline review duration should be anywhere between 30 and 60 minutes. Don't waste peoples' time with a too-short or too-long sales pipeline review.
Find that sweet spot; all killer, no filler.
What should I include in a sales pipeline review?
Your sales pipeline review plan can cover any number of topics or sales metrics, and it's better to go in with a solid idea of what you want to know and what you want to get sorted by the end of it.
Here is a sales pipeline review agenda template, with percentages representing how much of the meeting should be spent on this topic.
Wins for the past week (20%)
A pipeline update (40%)
Roadblocks for the upcoming week (20%)
A competitor update (20%)
Find out what comprises these subjects in The Guide to Sales Pipeline Reviews!
CRM it
You only need one tool to manage a sales pipeline, as simple as it sounds.
All your business data, deals, and prospects live inside CRM. It's a place where all your deal data comes into and, these days, where all your outreach comes out of.
A sales pipeline in CRM is just another way of presenting that data, and the sales pipeline view of data has become a bare minimum feature for CRM providers.
A CRM system doesn't just help manage a sales pipeline but helps execute different sales activities within it…
Prospecting through social media and application integrations
Lead generation through integrations, web forms, landing page builders, and outreach
Lead enrichment through customisable fields, unlimited data sets, and integrations
Outreach through email, telephone, and social media features
Post-purchase customer care to maintain high retention levels
Reporting and forecasting features
Start your 14-day free NetHunt CRM trial today and book a demo with our Customer Success team. They'll show you the actual value of a well-implemented CRM sales pipeline.
---
Phwoar!
If you re-read the introduction, I did say in-depth. It's just how we do things.
Head over to the CRM Lab Blog for more in-depth sales pipeline management tips, tricks, and just about everything else, for that matter!
Table of Contents
Crack the sales formula with CRM Lab
Twice a month, receive actionable CRM content to your inbox.
Join the
Telegram channel NetHunt CRM
All about CRM and B2B sales.
Join