'Plans are of no particular value, but planning is indispensable.'
— Dwight Eisenhower, 34th President of the USA
Eisenhower was talking about the army. However, in the business world things are a little bit different. To grow your business and make money, you need to plan ahead and have a document you can show upon request. A sales plan is essential.
It only sounds complicated, but it's not. When you know where you need to be heading with your sales plan, it's actually pretty straightforward to create. This guide gives you everything you need.
What is a Sales Plan?
A sales plan is a strategy document that outlines the basics and the details of the sales process within a business. It governs how a sales department operates,  identifying and setting  long-term goals and objectives, delineating the ways of achieving those goals, and breaking them down into smaller, more manageable bits.
A sales plan is closely linked to the overall business plan of the company, but they aren't the same. A business plan is the 'what' of your business's strategic goals - where you want to be after a certain period. On the other hand, a sales plan is the 'how' - which actions are you going to take to get there.
"A business plan is a direction; a sales plan is execution."
— James R. Bailey,  George Washington University School of Business.
What makes up a Sales Plan?
The structure of a sales plan can vary depending on different factors, the main one being the nature of the business creating the plan in question. Typically, a standard sales plan includes the following elements...
Target customers. The audience that your company seeks to reach and sell a product or service to.
Revenue targets. The expected amount of money your company expects to generate in each period.
Strategies and tactics. A sequence of specific actions your team takes to meet revenue targets.
Review of recent performance. Analysis of  sales performance over the previous period: mistakes, decisions, and goals.
Pricing and promotions. A breakdown of prices for products and services you're offering, as well as any foreseeable promotions.
Deadlines and Directly Responsible Individuals (DRIs). A time-frame for completion of strategic and tactical tasks; a list of individuals accountable.
Team structure. The list of people on the relevant team; their roles and responsibilities.
Resources. A collection of tools and other assets available to you that you will use to meet your revenue targets.
Marketing environment. Market conditions, factors affecting industry, and competitor actions. Also, a breakdown of the company's target audience and all its segments.
The different types of Sales Plans
There isn't a set template for a sales plan. Their structure can vary from business to business, depending on any given company's specific needs and workflows. If you're looking for some inspiration, here are some of the most common types of sales plan...
30-60-90-day Sales Plan
This type of sales plan is perfect for businesses that want to speed their sales up effectively, consisting of three parts: Day 1-30, Day 31-60, Day 61-90.
Sales Plan for Specific Sales
These sales plans are very similar to the standard weekly, quarterly and annual sales plans but are more niche, focusing on a specific task or goal and ways of achieving it.
Sales Training Plan
This type of sales plan focuses on the different training programs, objectives, and how they should be carried out to generate maximum positive results.
Sales Budget Plan
This one is all about money. It provides the sales team and management with a sales forecast. It includes both the expected revenue, cost of generating this revenue and the overheads associated with it.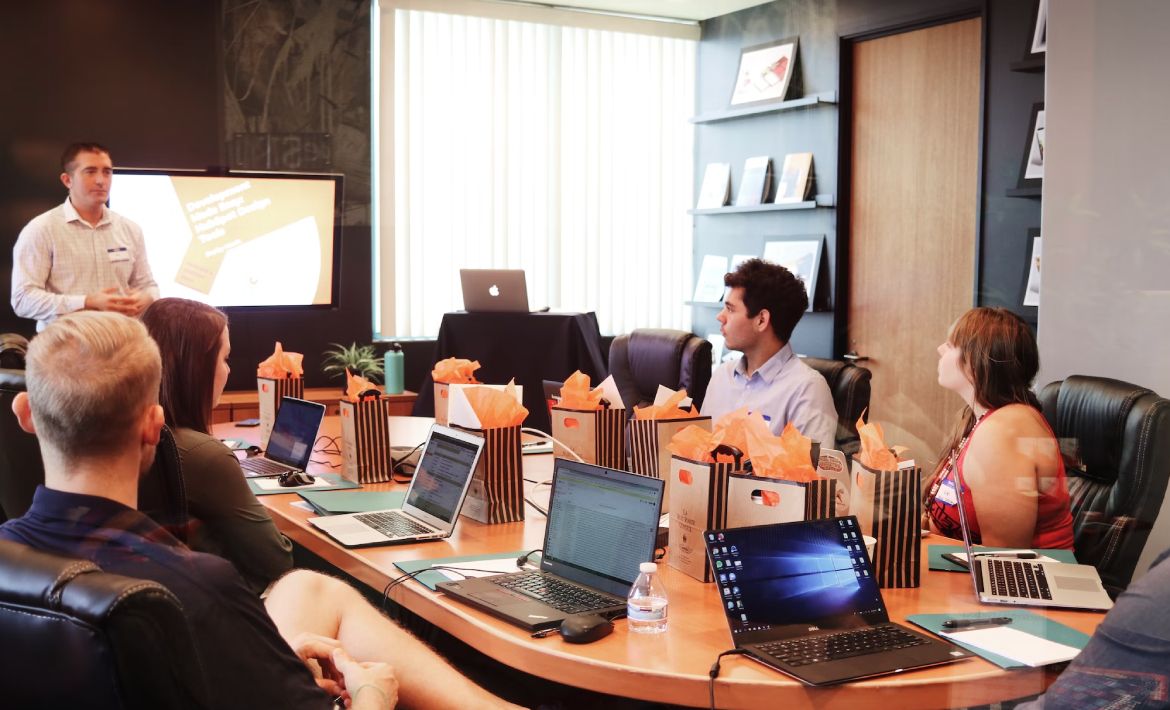 Why is a Sales Plan important?
The variety of different types of sales plans suggests that they can serve lots of different purposes. Hence, sales plans hold lots of different benefits; generally they're of great use to businesses of all calibers, industries, and directions.
Think about it this way... how many times have you gone out with an old friend for a drink or two, magically ended up at someone's kitchen, discussing the next big startup the two of you will bring into fruition?
It's great talk; ambitious, motivating, but... it's unlikely to happen.You can talk all you want, but if you really want to bring your ideas out of the kitchen at 3 AM and into the bright world, you need to develop an actual plan of actions.
The same is relevant to the sales team, too. If you want to boost your sales and get to the next level, you need to think of the steps ahead.
All-in-all, poor planning prevents poor performance. A good sales plan, gives you a clear sense of direction, acts as a source of motivation for your sales team, helps prepare for potential problems, objectively compares the resources against targets, and adopts a unified set of strategies to reach sales targets.
How to create a Sales Plan Template
Your sales plan can be a specific or as far-reaching as you like and need. Saying that, the more detailed it is, the easier it will be to stick to. A good sales plan template is generally made up of the following sections...
The roles and responsibilities in your team.
Target customers and ideal customer profiles.
Revenue goals and sales objectives.
Budget and resources.
Challenges and obstacles.
Pricing and planned promotions.
Key strategies and tactics.
Deadlines, milestones and review periods.
To get all this into a document and make sure it is aligned, you should break the process down into several distinct steps. That way, you can approach the sales plan template creation process more holistically and expect better results.
Step 1. Get your mission and sales objectives on paper, then set SMART revenue and sales goals.
Setting goals is important. But what's even more important is making sure those goals go hand in hand with the broader business mission. That's why the first thing you need to do is get your business's mission and vision on paper.
It doesn't have to be elaborate; you need to formulate where you want your business to get and have this vision in front of you at all times. Then, you can be sure that the sales goals you set work towards it instead of hindering your progress by being focused on something irrelevant.
Speaking of sales and revenue goals themselves, there are a couple of rules you need to follow. All of these rules can be presented via a short abbreviation - SMART:
✔️ Specific. Instead of simply saying that you want your business to generate more money, you need to think about what it means. Perhaps you want to increase sales or retain customers better and develop a detailed outline of how you can generate more money.
✔️Measurable. You need to put a number on success; otherwise, you won't know whether or not you've reached your goal.
✔️Attainable. It's crucial to set realistic goals. You need to list all the available resources and measure them against the constraints you could face.
✔️Relevant. Assess the goals you're setting - do you need the thing you're seeking? Does this seem worthwhile?
✔️Time-bound. You need to set a deadline for when you want the goal to be reached. Not only will this pace you, but it will also give the process some structure.
Naturally, there are a couple of things to avoid when setting SMART goals...
❌ Wishful thinking. Bench-marking competitors is great, but you need to remember that no two companies are the same. If you simply use someone else's goals in your sales plan, you risk chasing the wrong birds with your stone.
❌ Moving the goalposts. Once you've set your goals, don't adjust them as you go. Even if things aren't going the way you've initially planned, it's essential to have those original goals in place to assess your performance at the end of the period.
Step 2. Delineate all the key milestones and deadlines in your sales plan
Breaking the overall sales process into smaller, more manageable chunks makes it easier for your sales team to achieve them. Setting several deadlines for task completion disciplines and motivates sales reps.
NetHunt's Hot Tip
Include the sales reps in the planning process. Look back at the previous period and see how much work was being done each day, week, or month. Then, discuss the workflow with your sales team, find out how busy their schedules are and how much more strain they can take.
Another essential thing to remember is that you're not working with soulless robots. Even if your business is dependent on sales automation, the latter is still managed by living people; no two people are the same. You need to consider those differences and set individual milestones for each member of your sales team, based on what they can do.
For instance, when someone is great at prospecting but isn't that good at closing the deal, focus their milestones on generating new leads rather than converting them into paying customers. Play each member of your team to their strengths.
Step 3. Define the tool stack available to you, assign the roles in the sales process to members of your sales team
At this point, you need to make a list of everyone and everything involved in your sales process. You should include their strengths and weaknesses, estimating the role they'll play in achieving your sales goals. This helps distribute the tasks and responsibilities among the members of your sales team and sales tools respectively.
This is the part of your sales plan where you decide which CRM tool you're going to stick to. If you're still not sure about what's the match made in heaven for your business, check out our Magnificent 7 CRM Comparison. If you're a small business leader, check out our list of the best small business CRMs!
Finally, pay close attention to the price of your CRM system. When you're trying to make money, you need to be wary what you're spending. The last part of this step is sales budgeting, making sure you've got budget allocation sorted, a list of necessary tools and their prices, salary, commission, and incentives for staff; and necessary training sessions.
Step 4. Identify and understand your target market; create the ideal customer profile and map out their customer journey
The next step is to identify who you're going to target with your activities and what exactly their characteristics are such as company size, geographical information, industry, and the job title of any individual you are dealing with. The list of characteristics varies from company to company and from sales plan to sales plan. To extend it, think of all the traits a representative of your target niche possesses.
Once you have a rough idea of who your future long-term relationships will be, think how to court them. Prospecting is very much like trying to date your long-time crush: they don't know anything about you, but you've got a plan for making them fall in love with you. You have this image of them in your head - what they like, how they like it, and where you can meet them.
Prospecting is the same. To make it successful, you need to develop your ideal customer profile and describe it in your sales plan.
Think of all the different ways in which you can reach out to those people. Imagine that you've already managed to convert them into customers. Which steps have you taken to get there? How did your prospects and leads react to those actions?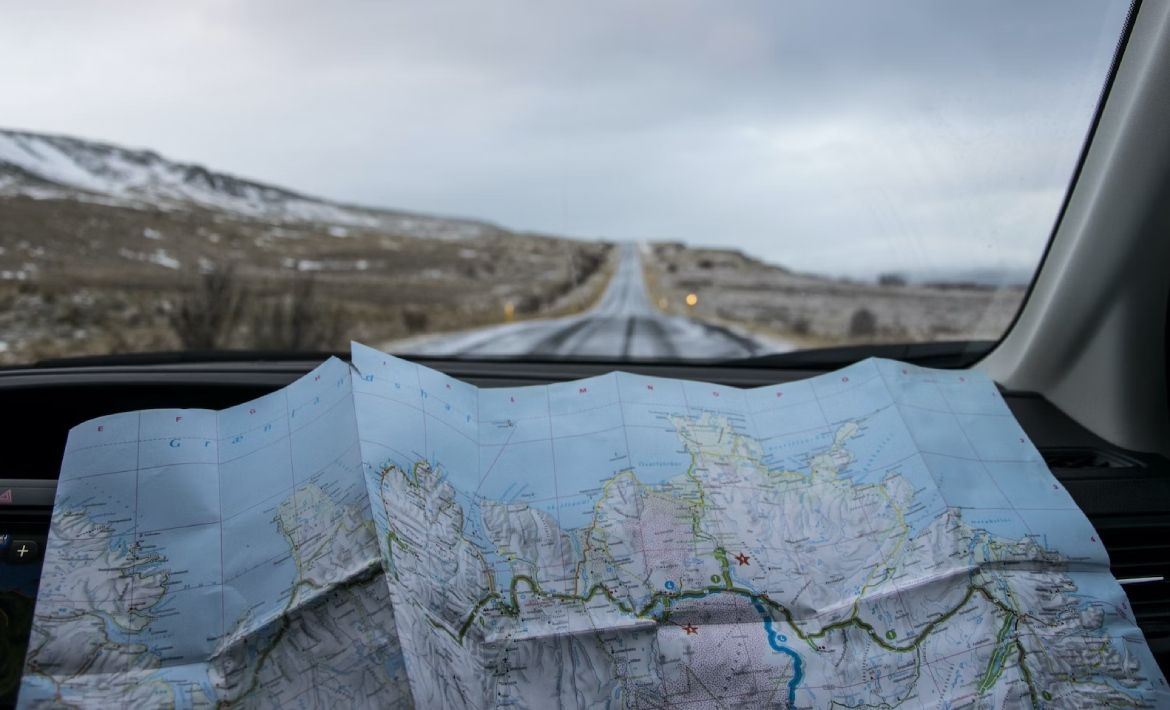 Step 5. Come up with a value proposition and focus your sales plan on it
One of the hottest sales trends in 2021 is value-based selling. To stay afloat and do better than your competitors, you need to hop on it. Hence, the next step is identifying your value proposition that encourages your customers-to-be to buy a product.
Your value proposition is your competitive advantage - something that differentiates you from your competitors and makes you stand out in the eyes of your customers. To find out what's so dear to your target audience, answer these questions...
Why are your customers buying from you?
Which pain points does your product help solve?
How does your product make customer lives easier?
Step 6. Build a prospecting list.
Now that you have a clear idea of who you want to target, you need to plan different approaches. Based on the customer profile you previously identified, answer the following questions...
Are they on social media? What's their network of choice?
Are they members of any Facebook or LinkedIn groups?
Can you answer industry questions for them on Quora or Reddit?
What podcasts do they listen to, or what resources do they read?
Depending on the answers to these questions, you need to think about all the different prospecting methods. For starters, consider prospecting platforms such as LinkedIn, relevant local business networks, networking events and meetups, simple Google searches, and member lists of relevant online groups
NetHunt's Hot Tip
Make sure to target more than one (up to five) people from one organisation to have a better chance at getting notices and, subsequently, converting them into your leads.
Step 7. Create an action plan
Finally, come up with a detailed plan of actions you're going to take. Make sure each of your strategies is accompanied by supporting tactics. On top of that, make sure you leave some room for possible iterations and regularly assess the relevance of the move.
---
I love it when a plan comes together.
Table of Contents
Crack the sales formula with CRM Lab
Twice a month, receive actionable CRM content to your inbox.
Join the
Telegram channel NetHunt CRM
All about CRM and B2B sales.
Join