The coronavirus pandemic drastically changed the proper world and business world alike. In 2021, we saw an unprecedented number of emerging trends making their way into sales: the rise of AI, an increase in video's impact, automation of various sales processes, and more.
If you missed your opportunity to be the first mover in 2021, here comes another chance to revamp your sales strategy and keep your business on track and afloat. 2022 is forecasted to consolidate those changes, pushing new trends even further into our lives.
Read this article till the end to find out about the hottest sales trends in 2022 and pick which you'd like to pioneer.
Let's get growing!
Creativity is the new sales hack
One of the biggest sales trends in the upcoming 2022 is creativity. Yes, we know that sounds vague and not actionable at all, but that's the whole point.
The consequences of the coronavirus pandemic have led to certain changes in the business world. Markets are expanding and saturating rapidly. Salespeople have to put twice as much effort into meeting quotas and ensuring their company stays afloat. In a situation like this, it's risky business to rely on chance. Competition drives innovation; it's only a matter of time before competitors come up with a new concept and gain an advantage of moving first.
The only viable way to crack the code of sales success is to work smarter, not harder.
Look for the things that differentiate you from everyone else. Do the opposite of what other companies are doing; even the slightest sprinkle of character in your sales strategy can help you stand out. A jarring number of professionals use foolproof tips and strategies they find on the Internet without changing them. As a result, prospects receive the same outreach over and over again - after a while, it becomes nothing but annoying noise. To break through that noise, you should always adjust the strategies to represent your business for what it is: Different.
Remember. There's a thin line between silly and different when it comes to creativity. At the end of the day, your creative efforts must remain respectful and backed by research. Instead of rolling out a scandalous blockbuster with added shock-factor, identify your target audience and create something they'd appreciate. Any creative ideas need to resonate.
Implement sales automation
Some trends are so trendy that they just become the norm. An example of this is sales automation.
A common misconception says that automation loses from creativity and personalisation as you try to scale the process, but this isn't the case. It actually fosters creativity as you delegate more, laborious routine tasks to dedicated software. You have more time to spend on brainstorming and can come up with more creative ways to sell your products and better personalise your offers. A win-win!
The best way to automate your sales process is to implement a customer relationship management (CRM) system. It allows you to automate your outreach, set drip campaigns, visualise your sales pipelines, and manage them more efficiently.
You just have to choose your CRM system carefully, finding the one that offers the most appropriate functionality to match your business' workflows. For instance, NetHunt CRM offers a marvellous 'Workflows' feature to take a leap from a CRM system to a dedicated sales-growth hub. It automates webform capture, drip campaigns, and contact-email linking. Algorithms and notifications make life easier because sometimes working hard is too much hard work.
Still, it isn't just a CRM system integration that can help you automate the sales process. Everything related to the sales process optimisation with the software and/or hardware means falls under this category.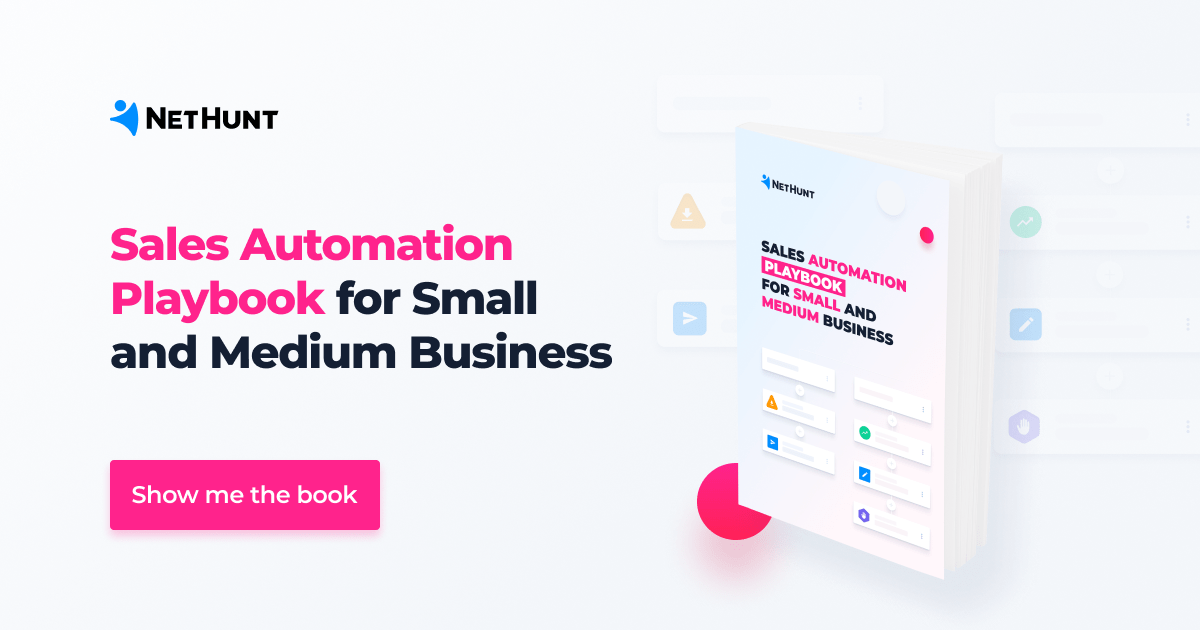 Implement value-based selling
It sounds counterintuitive, but the best tip for boosting sales in 2022 is to stop trying to sell! Gone are the days when you could shove an offer into a prospect's face and expect them to accept it just because it's 'an offer they can't refuse'. In 2022, customers are sick and tired of being treated like cash cows, especially in the B2B world.
You could lower the price of your product... But let's be real here, every for-profit business's goal is to generate as much revenue as possible. Giving out discounts like there's no tomorrow is likely to send you bankrupt before anything else. Before changing prices, you should change your leads' perception of your offers. Implement a value-based selling strategy.
Too often prospects shut down an offer without even giving you a chance to elaborate on it because they think the price is too high. Value-based selling overcomes this problem. Identify your prospects' needs and wants before tailoring your offer to them. Entry-level sales reps sell features; advanced ones sell the outcomes their product creates for the buyer. Make the offer appealing to leads by highlighting the benefits they're going to get out of it! Know your product and understand why it works for customers.
Social selling is essential
The rise in social selling further proves 'obvious selling' is dying out. If you want to increase sales, you should be delicate and unintrusive. Social selling as a concept has been in heavy rotation for a couple of years now. However, if in a previous couple of years it was merely advisable to wrap your head around the concept, in 2022 social selling is a must-practice for your business to stay afloat.
Instead of trying to sell your product right here and now, you should plant the idea into your prospects' heads and keep developing it. Move into their heads by always being there for them, answering their questions, and showcasing expertise online. When they're looking for a product to buy, you should be the first business that comes to their mind.
If you have a business profile on any social media platform, you're already socially selling. If you're not in control of it; not employing the correct strategies, social media activity can do more harm than good to sales. Increasingly, businesses get in on the trend and sell socially on purpose. Unless you match their effort, they easily win your customers.
In 2022, aim to dedicate at least half an hour a day to be active on social media: Write posts, repost insightful market research with expert commentaries, like posts, and leave valuable comments.
One of the biggest social selling trends in 2022 is personal brand development. CEOs, managers, and other representatives of a company should work toward establishing authority on social media, especially LinkedIn. They should gain the target audience's trust, attract their attention, and organically direct them towards products. The most helpful social selling techniques in 2022 are...
Social listening through social media monitoring.
Posting relevant bits to your prospects' content feeds.
LinkedIn groups, Telegram chats, and Slack channels.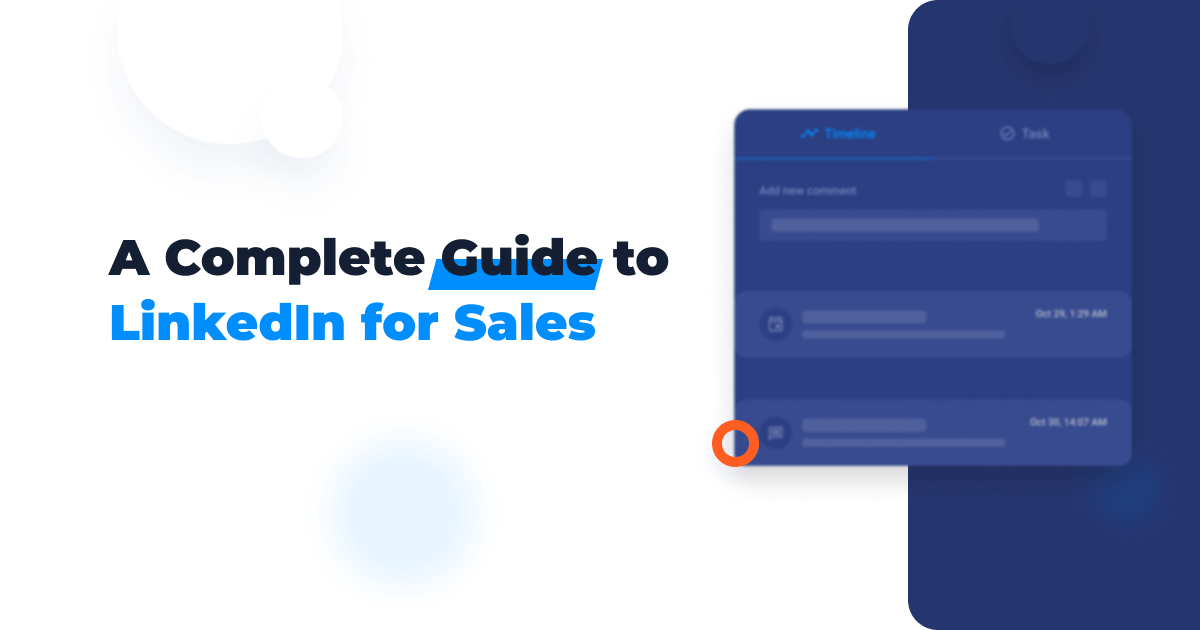 Customer success over customer support
Another way to convince customers to make a purchasing decision is by persuading them that you're genuinely interested in their business success. Instead of focusing on outstanding customer support, you should prioritise providing a more positive, holistic customer experience. Shifting your focus towards customer success lays the foundation for this. The importance of implementing a customer success strategy has been multiplied by the change of customer priorities caused by the pandemic.
It's no longer enough to produce a high-quality product and promote it to a target audience. Customers are more demanding than ever before. Unless they're one hundred percent sure the solution they invest their money in will work for them, they aren't going to settle for it. You must be the perfect fit for your customers to stay loyal to your brand and keep generating your sales.
32% of customers claim they'd walk away from a brand they love after just one negative experience.
Source: PWC
You aren't waiting for a problem so you can showcase your expertise and solve it promptly. Instead, you're proactively reaching out to customers to educate them about your product and how it benefits their business. In 2022, the role of a sales rep and a customer success manager is to personalise a business's product offer in a way that appeals to the customer's specific workflows and processes.
In 2022, increase the number of demos and walk-throughs your team conducts. Show customers how to reach their full potential, getting the most out of your product. Enrich your communication strategy with assessment calls to review your customers' accounts and suggest improvements.
Further reading: How to implement customer success into your business
Bring your teams closer together
Sales is no longer just about the Sales team. The customer journey has moved into the digital plane, and all departments have a step in the path to conversion. Customer Support provides support to customers, the IT guys keep an eye on the website and other channels of communication, the sales team manages the sales pipeline and customer relationships, and Marketing - well, they do the rest of it!
Your marketing and sales teams can work wonders together. Provide value to your customers and boost your conversion rate by giving them what they want. Who has a better understanding of the needs and desires of the customers than the marketing team? They monitor the market and stay up-to-date with the latest trends, so they know everything about what makes your prospects' heads tingle. It wouldn't hurt Sales to consult them before you reach out with an offer to your next prospect.
The best way to ensure your sales and marketing teams are always on the same page is to implement a CRM system. Both departments will have access to all the relevant information about the leads, their position in the sales pipeline, and which marketing activities are needed to move forward.
Multi-channel, personalised experiences
The year 2021 proved that buying and selling processes are transitioning into the world of digital at the speed of light. A large percentage of the buyer's journey is now independent due to the ready-availability of huge amounts of information to them. As a result, it's impossible to predict exactly when a buyer will enter the funnel; it can happen at any stage. On top of that, buyers are no longer tied to a single channel.
Salespeople need to take this into account when developing their sales strategy for 2022. Different buyers have different preferences, which means they can't expect the same approach to work for everybody.
Set up a wide-range of different channels to serve buyers so that they can choose whichever they prefer best. You need to ensure consistency of customer experience, regardless of the channel each customer chooses. You should be able to provide the choice of switching different channels without losing any information for a seamless buying experience. To do so, it's necessary to experiment with many different promotional, distribution, and purchase channels. Try one at a time.
On top of that, you need to ensure to integrate each channel with a dedicated database. Try a CRM system to collect and organise all interactions with individual leads across channels. A great option to consider is our recent Intercom integration, check it out here!
Video for sales
An image is worth a thousand words. The standard for videos is 24 frames per second, so you can imagine how much information a short video clip can communicate! International lockdowns have sent the world into a global video-craze: Zoom, Google Meet, Microsoft Teams, YouTube, Netflix, and Hulu. Images flash in front of our eyes faster than ever, and we're getting used to it.
In 2022, leverage video and step away from long text content to communicate the value of your offer. The year 2021 saw video make its grand entrance into the world of sales, and it's here to stay. For example, for MediaValet, the introduction of videos into their sales process meant they cut their sales cycle by half! There are different ways in which you can incorporate videos into your sales process...
A subject line that contains the word "video" is 8x more likely to be opened.
Video tracking gives insight into how much of content viewers watch or skip.
It helps your follow-ups stand out, which ties with the trend for creativity.
Webinars and podcasts for lead generation
Having spent the most part of the year in a lockdown, a lot of people used the time to better themselves. Webinars and podcasts, as a format, have seen such an immense rise in popularity in 2021. In 2022, despite the belief that the webinar hype had faded out, this trend is expected to grow.
People are still wary of coronavirus, so they prefer to not leave their homes without good reason. That's why offline conferences will probably stay on hold for yet another year. Online events, on the other hand, don't put you at risk. A single webinar can generate over 500 leads, and around 73% of business-to-business (B2B) marketers believe those leads are high-quality. Don't miss out on a chance to fill your sales pipeline with quality leads; hop on this trend while it's still hot.
Generate more leads with a topic that prospects find interesting, and one that you have expertise in. An effective approach to webinar and podcast-aided lead generation is to include native promotion of your product within them. While it's not recommended to focus webinars and podcasts entirely on your products - after all, it's not a demo - you can still present your product as a solution.
Depending on the topic of your presentation and the audience you want to target, you can experiment with the platform used to deliver your message, the length of your video and audio, and the enablement of live chat and Q+As.
Artificial Intelligence (AI) is taking over
You can't ignore the importance of forecasting and analysis in the sales process. To some extent, it can be considered the backbone of sales. Sales teams must conduct a thorough analysis of metrics to justify the choice of their strategies and assess their current performance.
In 2022, analysis promises to become easier, more accurate, and significantly less time-consuming. Step by step, AI is taking over every aspect of our lives; sales analytics is no exception. Sales forecasts formed with the help of AI-powered software can boast enhanced precision, protecting you from the risk of losing demand on the market. Almost every AI-powered product offers insight that can tell you which activities perform well and which ones need to be altered.
Some of the sales tasks that can be improved through the use of AI include...
Clients buying trends, data collection, and interpretation.
Dissemination of suggestions to customers based on recent purchases.
Buying and selling trend forecasting and planning.
A conversational customer experience
Not to say that cold calling is a thing of the past,  because you still can do wonders with a bit of good old cold calling if you have your ways. But… It's definitely getting old. In 2022, businesses are improving sales with the help of live chat and chatbots!
This is a direct continuation of the previous trend. Conversational customer experience is closely connected to the rising popularity of AI in sales. A conversational customer experience implies better personalisation of communication through an ongoing business to customer conversation. If you know the history between you and your customers, you can offer them better solutions!
52% of consumers are more likely to make repeat purchases if the company offers support via live chat.
Source: Kayako
Moreover, 79% of companies say that live chat has had positive results for sales and revenue, with 47% of consumers would be open to making a purchase completely from a chatbot.
76% of B2B buyers find help speaking to someone in-person or on the phone.
Around 15% want to speak in-person with a repeat company.
Only 4% of buyers prefer to always communicate digitally.

Source: Finances Online and McKinsey
Therefore when implementing a conversational customer experience, you need to ensure that you balance out digital communication with human one.
---
Conclusions from sales trends 2022
Competition drives innovation, but so does the aftermath of a worldwide crisis. We're about to witness a drastic change in the way we do business, and it's up to you whether your company will be at the front-and-centre of implementing new strategies or not. You don't have to adopt every sales trend there is; there are plenty to choose from. Opt for trends that work best for you and enjoy the benefits of being a cutting-edge business.
There are a lot of tech-related trends aimed at further automating and digitalising sales. There are also lots of trends related to optimising CRM and ensuring personalisation. What unites the two extremes is the overarching theme of customer-centrism in 2022 sales trends.
The customer and their wishes and needs remain the main focus of the salespeople, now more than ever.
Table of Contents
Crack the sales formula with CRM Lab
Twice a month, receive actionable CRM content to your inbox.
Join the
Telegram channel NetHunt CRM
All about CRM and B2B sales.
Join