Here's how to organize and manage customer data, save templates, and send bulk emails from Gmail.
It's the ideal solution for small business owners with big business ambitions.
Business success has its pitfalls. Sure, there's the money, profile, holidays, and champagne breakfasts, but there's also the perpetual feeling that you don't know what you're doing. Suddenly, champagne doesn't seem like such a good idea.
But why? We live in the age of automation. It's 10:30am and your competitors are already tipsy, safe in the knowledge that their data is organised with notifications flying out to relevant members of their team. They are doing this with the help of a CRM system.
Most of the businesses are looking for a CRM system that is easy and quick to set up and use. What can be easier than having a CRM integrated with Gmail?
Try a CRM fully integrated with Gmail
Alas, if setting up a CRM as a small business owner sounds complicated, know that it isn't. In fact, you can turn your basic Gmail account into a CRM system quicker than you can say Gmail CRM.
In this article, we'll uncover how to organize and manage customer data inside Gmail, save email templates and send bulk emails from Gmail, and bring your team together inside Google apps.
---
What is a CRM?
CRM stands for Customer Relationship Management. It's a standalone tool that helps you organise your data , automate your processes, and ultimately grow by providing a platform for maintaining long-term client relationships. The list of features typically associated with a CRM platform is long and growing. There are so many platforms out there and each is slightly different from the last.
Here, we'll focus on customer management tools that integrate with Gmail inbox, combining your favorite apps in a powerful Google CRM.
The Core Features of a Gmail CRM System
Can Gmail really keep up with that kind of competitive innovation? Can you organise, automate, and grow your business using Gmail alone? The following table looks at the key features of a typical CRM integrated with Gmail, and tells you whether you can do that in the Google sphere too.
Client data organisation and centralisation.
Communication history.
Team alignment and management.
Centralisation of communication channels.
Analytics and automated reports.
Lead and customer segmentation.
Bulk marketing automation.
Automated reminders and follow-ups.
Management of user roles and permission among team members.
Sales pipeline and deal tracking.
So, it's a mixed bag. Stay tuned to find out exactly how to use Gmail as a CRM.
How to use Gmail as a CRM.
If you're already using Gmail as an email client, why not take advantage of its less well-known features to manage your data, segment your clients, send out fire email marketing campaigns, keep on top of your team, and generally improve your workflows and profit margins? First stop, let's get all that data in order.
Google Workspace brings your teams together.
If you ever do switch to a bonafide CRM provider, you'll get something called a workspace. This is your business's own CRM domain, where any team members conduct their CRM activities. Bits that need to be shared and seen by others can be. A workspace centralises your team even when they're not together; it helps us collaborate between and across teams.
Google Workspace brings all our favourite G Suite tools -- Calendar, Gmail, Drive, Docs, Slides, Meet, Keep, Forms, Sites, Currents and Sheets -- even closer together under a neat, tidy, and colourful umbrella. It's essentially a paid repackaging of G Suite, but with a few new features.
Communication tools have been brought together. Google's communication tools (Chat, Gmail, Voice, Content Management, and Video Calling) have been brought together to aid collaboration between teams and streamline customer experiences.
Link preview integration. A simple time and tab saver. Instead of opening a new tab to visit a link in a document, spreadsheet, or slideshow, users can now preview the link simply by hovering their mouse over it.
Collaborate on Docs right out of Chat. This one is cool. Workspace users can dynamically create a document with the guests in a Chatroom. It doesn't matter whether bumping heads with teammates or external parties; everybody can create and edit a Doc in real-time synchronicity.
Smarter mentions and shoutouts. When a user mentions somebody in a document, a smart contact chip provides contact details for people inside and outside an organisation. This offers CRM-like context for interactions and suggests actions that could be taken with the contact.
Meet gets an upgrade. Two upgrades, to be precise. Meet works across more devices now, and you can see a colleague's face, picture-in-picture, while you work on a document, spreadsheet, or slideshow together.
To reap the benefits of your Google Workspace, you can pay a monthly subscription price. All the benefits, prices, and features of each plan have been handily laid out by yours truly in this article.  
Google Contacts manages and centralizes your client data.
The quicker you get on top of your data as a small business, the better. The most obvious Gmail go-to for managing prospect, client, and partner data is to use Google Contacts as a CRM.
Google Contacts is an essential online address book where you can add new contacts, import them, export them, edit them, send emails to them, search through them, merge them, restore deleted ones, and share access with team members for contacts they may need. As you might expect, Contacts has a clean, uncluttered design that gives users full access to their customer data.
Google Contacts starts to feel more CRM-y with the different fields you can attach to a contact, giving users all the context they need at their fingertips. Notes help streamline and centralise communication between employees working with the same customers and track sales activities.
Warning. Google Contacts has a 25,000 contact limit
By hitting the "Show more" button when creating or editing a contact, you are treated to loads more fields to fill in for even more context, as well as a custom field to stick whatever you want in.
Add multiple new fields in Google Contacts. Just fill out the first field and look for the little ⊕ button to the right, hit it, and customise the field however you like. Easy!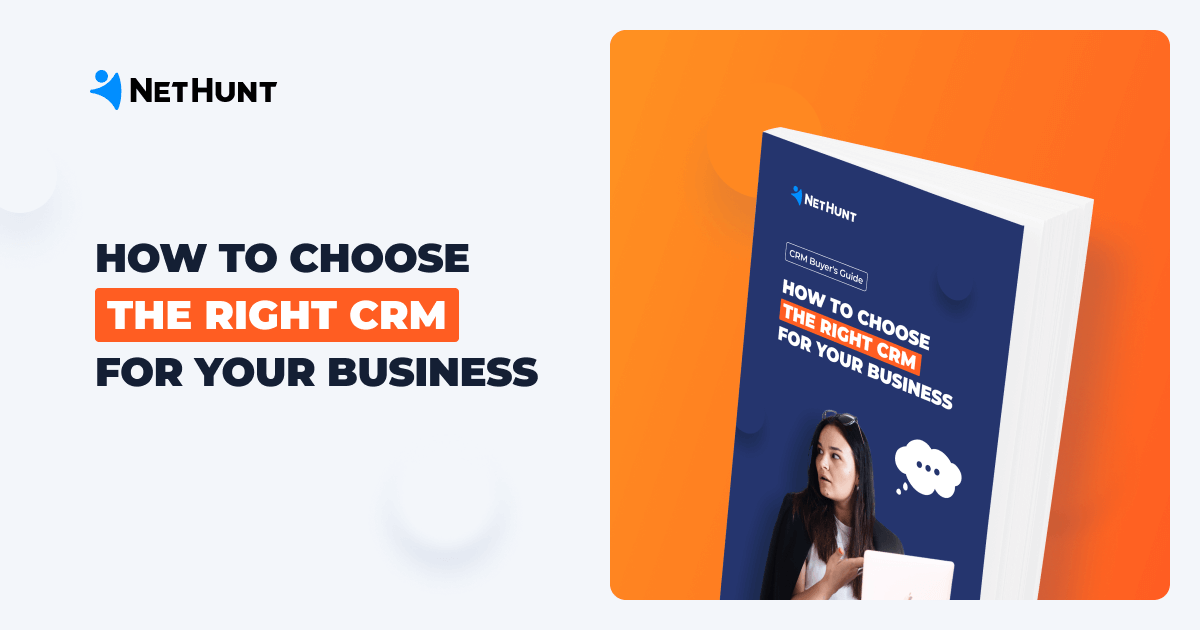 Gmail Labels aggregates communication history.
CRM is built to centralise the history of client communication. Before, this simply meant that we could see a history of client emails by clicking on their CRM profile, which we can do in Gmail. These days, it means you can hook your CRM system up with several communication platforms and centralise every conversation you have had with a client across any platform.
Gmail is limited to this end. Being an email client, of course, all your emails remain centralised within your inbox. Still, you can organise them even more by using a feature called Nested Labels. Applying labels to different email messages makes it easier to sort your Gmail inbox and find what you're looking for.
How to use nested labels in Gmail
Open Gmail.
Select the emails you want to label.
Right-click anywhere on them.
Find Label as.
Choose a pre-set label or type in a new one.
Hit (create new).
Colour code your different labels, so they stand out more prominently in your inbox.
Now I can find all my emails related to Olga under my Olga tab, as long as I keep adding them.
Google Contacts lets you segment your customer base.
CRM doesn't just store data, but lets users manipulate it to provide a fully personalised experience. By identifying subgroups within an audience, marketers can tailor and personalise their messages for the best chance of engagement, conversion, and a stronger audience-brand relationship being formed. Contacts can be segmented based on different sets of variables such as demographics, behaviours, engagements, psychographics, or buyer journey.
Gmail's labels are another feature that turns Gmail into a CRM system. They allow users to segment prospects, customers, and partners according to pre-set variables or one you create yourself. Labels work across Gmail and Google Contacts, and segmentation allows users to develop highly personalised and customer-centric outreach campaigns.
How to use labels in Google Contacts
Hit Add / Edit Contact.
Find the label section next to Add contact / Edit contact; click on it.
Choose a pre-set label or create your own.
To find the segmented groups, simply click on, or search for, the label you want to see.
With the appropriate labels in place, you'll be able to send bulk emails to each segmented list of clients simply by entering the name of the segment list in the 'To' section. 👇
Filter and segment your customer base in more ways than you can imagine. Try NetHunt CRM for free!
Google Contacts give you full customer context.
Gmail recently added a feature that centralises your client emails in Google Contacts. Within your client profiles in Google's address book, you'll be able to find any previous email correspondence between your business and your client. Simply click on their contact and see Interactions.
Gmail is a free email marketing tool.
Gmail CRM, living inside your existing Gmail inbox, is ordinarily full of fantastic features for your marketing team to harness. Your working life would be dreadful without bulk email features, having to type out each email, send each email, and then repeat. NetHunt CRM's email marketing automation features include templates, segmented contact bases (see above), and unlimited sends.
Warning. Gmail has a send limit of 500 emails per day.
Gmail's email marketing is a little more basic. You can make templates and segment your customer bases, making the whole bulk email process a little smoother.
Google Labs used to be a place where Gfans could test out new features and send their feedback directly to Google. Many people have been asking, 'where has Google Labs gone?', but they should relax; it's not gone. Google has just incorporated it into the Advanced Settings section of your G Suite. Here, you'll find the option to enable templates of periodic messages and other minor features you might not know about.
How to create templates in Gmail
Go to your Gmail inbox.
Hit the settings cog ⚙️.
Hit See all settings.
Find the Advanced tab.
Enable the templates option. Don't forget to hit Save Changes.
From there, it's up to you to start creating your drafts and saving them, depending on what different email campaigns aim to achieve.
How to use templates in Gmail
Open the Compose box.
Type out the email you want to template.
Hit the three dots at the bottom.
Templates.
Save draft as template.
Save as new template.
Well done; you've pretty much automated your email outreach campaigns. In future, all you need to do to use a templated email is hit those same three dots on the compose panel and insert the template that suits what you're trying to achieve. Magic.
Gmail is an email client, and so sending bulk email campaigns out of it is pretty straightforward.
Learn more about bulk email marketing in Gmail
Automated reminders and follow-ups.
In the absence of knocking on someone's door or having a quiet chat over at the water cooler, we need to maintain a constant flow of information. Specifically, we should create a loop and make sure ourselves, our colleagues, and employees are in it. Any business needs a notification system.
Google's alert system is not as strong. You've powers got a Google Calendar that can remind you of important events in your diary. You can manually leverage the calendar platform as a reminder system… but that sounds like a lot of work. Gmail does have a reminder system… of sorts; it'll tell you when it's time to follow up or reply to certain emails.
Here's how to set up Gmail nudges. 👇
Head to Gmail.
Hit the Settings cog in the top-right corner.
Hit See all settings.
On the General tab, scroll to Nudges - it's the 17th option!
Check both boxes for follow up and reply.Don't forget to hit Save Changes!
---
… but how about you just use a Gmail CRM?
That all sounds good because I made it sound good. But, as your one-person mission grows into a small business, past a medium one, into a bonafide large enterprise, you'll find that turning Gmail into CRM just doesn't cut it anymore. You'll struggle with the 25,000-contact limit on Google Contacts, and the 500 Gmail email limit per day is pretty pathetic if you ask me. Despite all the cool features, Gmail just wasn't built to be a CRM system. Captain, you're gonna need a bigger boat. Chief, you're gonna need a CRM with Gmail integration.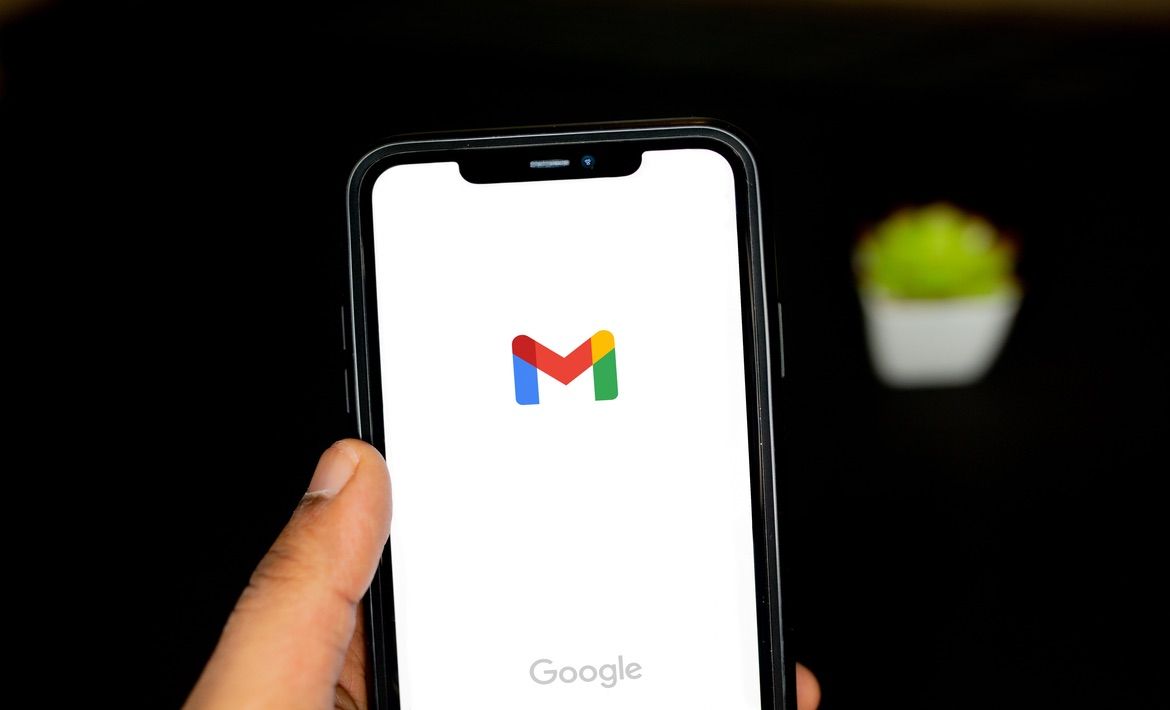 NetHunt CRM for Gmail.
Gone are the days when we needed big, chugging servers in the corner of our offices; three day CRM training sessions; and big, fat wallets to pay the extortionate subscription prices for CRM. Good CRMs are up in the Cloud, meaning your data is safe, accessible, and works for your business whenever you need it. The best CRMs are built inside Gmail.
NetHunt is a Gmail CRM - that means it was built inside Gmail and a CRM for Gmail. It integrates seamlessly with Gmail to spend way less time switching between tabs and with oodles of features that you wouldn't find otherwise.
Full Gmail integration.
G Suite app integration (Drive, Calendar, Hangouts).
Third-party app integration through Zapier.
Sales pipeline and tracking deal progress.
Sales process insights with a set of customisable data filters and views.
Full customisation of the system, including folders and fields.
Mass email campaigns with performance tracking (open and click rates).
Unlimited email sends in a day.
Workflows to automate sales, marketing, and customer support processes.
User roles and permissions.
Sales forecasting nd reports.
Helpful customer support team.
Mobile apps for iOS and Android.
With NetHunt, you can automate all the time-consuming, manual tasks, focusing on activities that generate higher ROI. Automate anything from lead capture, drip campaigns, conversation linking, pipeline progress alerts and notifications, data entry, sales workflow. Anything. The best thing is, it's super easy.
I'm not even going to be polite anymore. NetHunt CRM's alert and reminder capabilities are sensational. You can ping automatic alerts to your chat platform of choice whenever anything notable happens with a deal, customer, and pipeline. The capabilities of Workflow alerts are so far-reaching that I couldn't possibly explain them in this article. So I described them in this one instead.
Are you an early-stage startup?
Are you worried about the price of a Gmail CRM? As an early-stage startup, you can apply for our special Startup Plan. Either way, you should sign up for your 14-day free trial, book a demo with our customer success team, and start thinking about that champagne breakfast tomorrow morning.
Try NetHunt CRM for Gmail for free
---
CRM for Gmail helps you get it together. As a young, blossoming business, you can test the waters with Google's native features before rolling out the CRM big guns. Either way, you should always take advantage of the free trials that most CRM providers offer.
Finally, and most importantly, please remember: when you open a champagne bottle, always twist the bottle rather than the cork and never open it towards somebody's face.
Drink responsibly, champ.
Table of Contents
Crack the sales formula with CRM Lab
Twice a month, receive actionable CRM content to your inbox.
Join the
Telegram channel NetHunt CRM
All about CRM and B2B sales.
Join