Your sales team plays a vital part in your company's success because they're the middle man; they are a direct link between your product and potential customers.
Tracking your team's performance is the simplest way to ensure that your goals are met consistently and business is moving in right direction. How to track sales performance, the importance of doing so, and some suggestions for improving team output are all covered in this article, so sit back and enjoy.
Why should you track your sales team's performance?
Think of your sales team as a rowing team. You, the manager, are the 'coxswain'; you are responsible for steering the boat and coordinating the power and rhythm of the rowers. If your rowers are not in sync, you lose. With the sales team, it's the same. Sales managers are also in charge of making sure that everything runs smoothly. So, let's take a look at some benefits of tracking your sales team performance:
Predicting future revenue is especially important for you to allocate expenses in advance and tweak your goals for the future. Being in the know on every deal your team is working on can help you develop a forecast plan.
Evaluation of sales strategy. By tracking your sales team performance, you can see where your sales strategy is lacking or the opposite and how your sales operations and workflows are progressing.
As for a leader, it's an opportunity to reallocate resources or shift objectives to prevent falling short of sales targets. Knowing the strengths and weaknesses of your sales team can help you reassign tasks to suit the sales reps better, making you more productive.
Make sure your team's expectations are being met and measure the team's progress. Tracking your team's performance can help you act quickly if someone is lacking skills or expertise, or on the other hand, allocate bonuses and praises to team members that are hitting their target goals.
It serves as a reminder and nudges the sales team to stay effective. When everyone knows their targets and sees that they are far from achieving them, it makes the team add extra sales activities to achieve their goals and get the commission.
All in all, the performance of your sales team affects the bottom line and defines the trajectory of your business development.
Which sales metrics should you track?
A sales metric is a piece of information that shows how well a company's sales representatives, sales teams, or even the entire organisation is doing in terms of revenue generation.
Measurements, or key performance indicators (KPIs), are used by sales teams to track progress toward goals, determine whether bonuses or incentives should be given, and identify areas of weakness in their sales process. Key performance indicators can also aid organisations in preparing for market shifts or developing strategies for future growth and expansion.
So, let's get into the sales metrics you should track. Of course, there are a lot of metrics out there, and they vary from business to business, so we will go over the main ones.
Team activity metrics
These include your day to day basic activities your sales team does. Not tracking these metrics could result in a decreasing quota achievement rate, indicating a longer sales cycle (as a result of a reduced quota and a higher emphasis on finalising agreements in later phases may be required). Managers and sales leaders should take advantage of these metrics because they are key to increasing the efficiency and productivity of your team. Your sales team's and individual reps' strengths and limitations, as well as which tools work best for them, can be determined through sales activity analytics.
Here are other important metrics of sales activity that you should be tracking:
Phone calls, emails, conversations
Social media engagement
Meetings scheduled
Demonstrations
Referral requests
Proposals
A CRM system makes tracking these day-to-day activities much easier for your sales reps and you. Take phone calls and emails, for example. With Nethunt CRM, tracking any type of conversation between a customer and a sales rep will be a breeze, as most of these conversations will be tracked automatically by the system.
Build a report to see how many emails were sent, calls made and Calendar events created among other activities.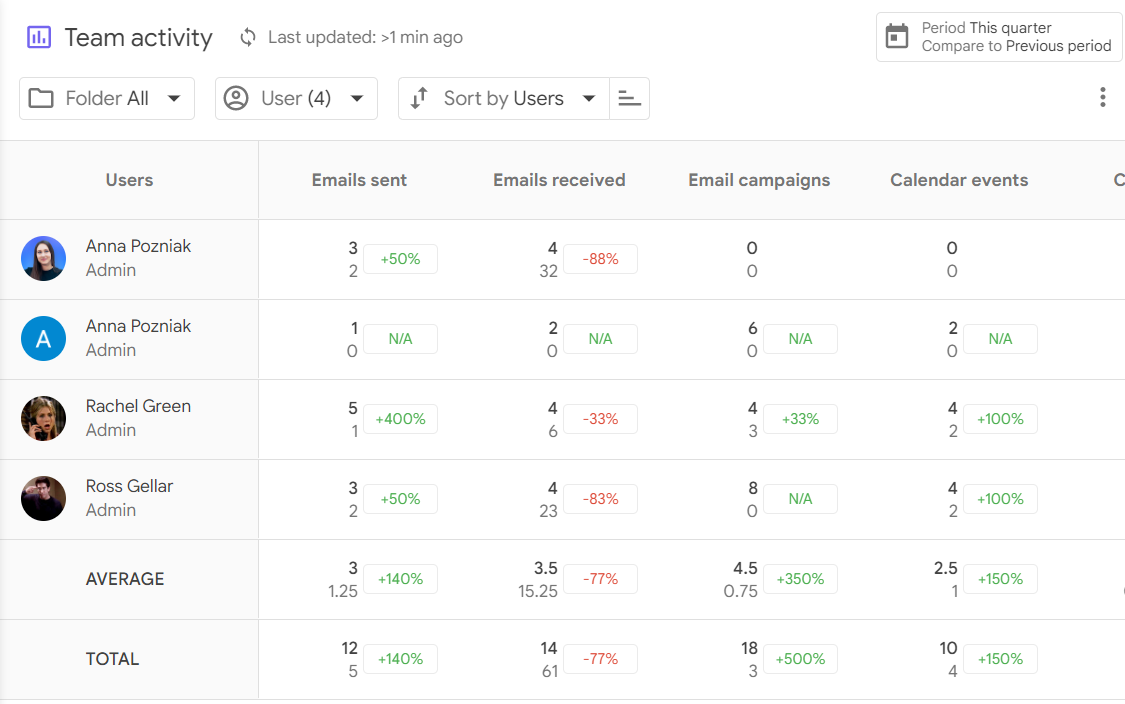 Productivity Metrics
Productivity metrics are the data points you need to know if you're meeting or exceeding your company's productivity benchmark. Productivity metrics show how much time it takes for your sales reps to achieve their quotas. Measure the time they spend on every activity and how much this activity helps them close the deals:
Percentage of total time spent on prospecting
Percentage of total time spent on presentations
Percentage of total time spent on data entry
Percentage of total time spent on finding leads
Compare the time spent on every activity with the total number of deals closed and revenue generated.
It's possible to identify areas in the sales process that are slowing down productivity by tracking the amount of time spent on selling activities by individual sales reps and as a team.
Lead response time also refers to productivity metrics. Lead response time is the average time it takes for a sales person to follow up with a lead's request.
If you want to make this metric more meaningful, you can segment your leads based on source and score those who took a high-value action higher. It's more important to follow up with a demo requester than it is with someone who signed up for your email list.
Sales pipeline metrics
These indicators assess the effectiveness of your sales pipeline. To generate better leads, close them effectively, and boost revenue, you need to keep an eye on the metrics of your sales pipeline. Sales pipeline data determine your company's financial and long-term goals.
Number of new sales opportunities
Let's start from the beginning. You won't close any deals if they don't appear in your pipeline. The number of new sales opportunities indicates how many sales-qualified leads were added to the pipeline.
The more sales opportunities you have in your pipeline, the more money you may get at the end.
The formula for new sales opportunities can vary from company to company, and the real sales opportunity will depend on your lead scoring parameters.
You may break down this metric by the sales channels that bring you more sales opportunities or by managers who add more qualified leads.
Opportunity win rate
The percentage of leads that become paying customers is known as the 'win rate'. It's not just about how many leads you acquire; it's about the number of new qualified leads. Two things can be inferred from the lead to opportunity conversion rate: the quality of the potential customers and a sales team's ability to turn sales leads into potential customers.
To determine the win rate percentage, divide the number of closed sales by the number of sales opportunities.
Opportunity win rate = Number of closed deals / Number of sales opportunities
If you detect a decline in win rate percentages, it's critical to figure out why and devise a plan to optimise the conversion path as swiftly as possible.
Here are the possible reasons for a low opportunity win rate:
Wrong channels for audience outreach
Low quality of generated leads
Lack of knowledge of your audience's pain points
Weak value proposition
Low-performing emails and call scripts
Lack of sales skills to negotiate and close the deals
Analyse the pipeline, identify the stage where you have the biggest percentage of pipeline leakage, and create a plan to reduce the number. Make sure to fully know your audience and their pain points so that you can offer them what they need; this could raise the opportunity win rate.
Conversion rate by sales pipeline stage
This metric shows the percentage of deals that move from one stage of the pipeline to another.
If opportunities aren't moving, your business won't survive much longer. Tracking this metric, you'll spot leaky stages and create an action plan on how to move deals through the pipeline effectively.
Use this formula to calculate the conversion rate of pipeline stages:
Conversion rate = Number of deals on stage 1 / Number deals on stage 2
There might be a few reasons for low conversion rate between the pipeline stages:
Low quality of leads
Not enough follow-ups
Poor negotiations and closing skills of the team
We've prepared the tips on how to fix sales pipeline stagnation.

Closed deals
We are coming to the end of the pipeline, and we expect our deals to be closed. A closed deal means Ka-Ching! And the money you've got as the result of your hard work.
To have a clearer picture of what works in your processes and what not, you should measure this metric on both a sales rep and team levels. You may break down this metric in even more detail; by channels, geos, etc.
With the number of closed deals, you may define the sales leaderboard and find out why the deals are stuck in the middle of the sales process.
To measure the number of closed deals, you'll need a CRM system for accurate numbers.
Average deal size
Average deal size shows the amount of money you get on average from the deals you win.
The average deal size shows you whether you are closing big deals or a larger amount of smaller deals. Depending on this, you are developing your sales strategy as you might be at risk if your big client churns.
It'll also help you in identifying the sales cycle length as larger deals convert longer because there's a lot of money and a lot of people involved. Thus decisions are being made for a longer period of time.
The average deal size is calculated by taking the total value of all closed deals and dividing it by the number of deals.
Average deal size = Total sales revenue / Total number of closed deals
Average deal size helps to determine the number of deals that need to be closed in a period to reach the quota
Average deal size helps to identify deals that are more likely to close and will help you set priorities (if the deal's budget is three times higher than your Average deal size, then the chances for it to be closed are low)
Average deal size helps to determine trends in the funnel and deals. If the number of deals you close has become larger, and the revenue is the same, it means there are more low-budget deals. You need to re-think the sales channels, adjust the audience you are writing to or find other possible reasons.
Sales cycle length
Sales reps' ability to move prospects through the pipeline and turn them into customers is measured by the average sales cycle they complete. The time it takes to close a sale varies by industry. The average sales cycle for smaller deals can last up to three months, while larger deals typically require more time to make a choice and take longer to close. The goal is to reduce the sales cycle time to as short as possible.
By multiplying the number of deals by the number of days it took to close each sale, you can determine the length of your sales cycle.
Average sales cycle length = Total number of days to close all deals / Total number of deals
Take a look out our article on ways you can shorten your sales cycle.
Annual Recurring Revenue
Your company's annual contracted income is known as ARR (Annual Recurring Revenue). This KPI is particularly important for subscription-based SaaS businesses because it shows you how much you can expect to earn from clients in a fiscal year. ARR can be used to track a company's growth through time and aid in long-term forecasting.
To calculate this, you can:
ARR = (Overall Subscription Cost Per Year + Recurring Revenue From Add-ons or Upgrades) - Revenue Lost from Cancellations and Downgrades
How to track sales metrics
First and foremost, you need to select the sales metrics that are the most important for your business, as it makes no sense to measure every possible sales metric.
Secondly, decide the frequency for measurement of every chosen metric. While the pipeline review and team activity can be measured weekly, deals' win rate or total revenue can be tracked on a monthly basis.  
Then, decide how you're gonna slice every data point - by a manager, industry, geography, etc.
Next comes tools for measuring sales team performance. This is the part of the article where Nethunt CRM shines as it's complicated to measure sales team performance without using special software, which is a CRM system.
CRM systems are a fairy godmother for sales managers who have to create detailed reports on their team's activity. Using sales reports like Sales forecasts, Deal's Reason Lost reports, Lead source reports, Sales pipeline reports, and others, you can instantly see which aspects of your sales process are working and which are not.
NetHunt CRM keeps your deals structured, gives a high-level view of the sales process, and tells what every sales rep is up to at the moment. Besides, it helps to develop and monitor multiple pipelines, anticipate revenue, and automate sales processes for higher team efficiency and performance.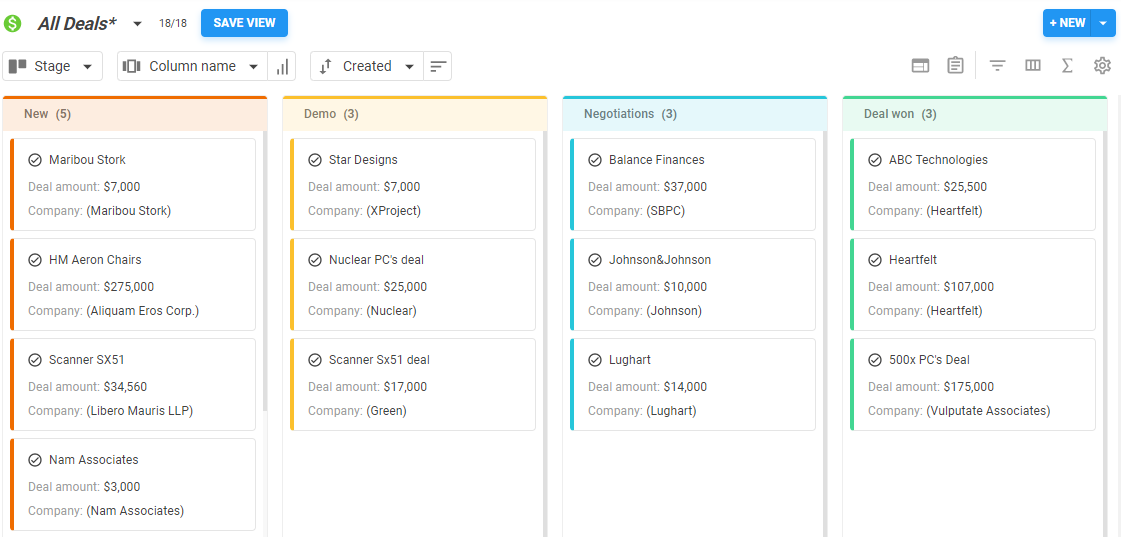 Once you've got a visual representation of the data, track it, analyse it, and adjust your strategy, if needed.
Tips on tracking sales team performance
Knowing what to track is one side of a coin but knowing how to do it right is another one. Yes, CRM systems take the technical side of this process while the strategy is still on your shoulders. We share tips that make tracking performance accurate, straightforward, and less stressful for the team.
Measure long-term and short-term goals
As a business grows, it must establish short- and long-term objectives. Short-term objectives are frequently the first steps in achieving longer-term objectives.
Sometimes you need to look at the bigger picture and not focus on setting weekly or even daily goals, as this hugely depends on where your business currently stands. For example, your sales team might not achieve the goals you set for the month (maybe it's the summer season and sales are low); however, they might be fully on track to achieve long-term goals. You don't want your team to lose motivation if they are not on track with short-term goals.
Furthermore, if short-term success isn't materialising despite the fact that daily and weekly goals are easily fulfilled, it's time to reconsider whether these sales activities are actually assisting everyone in achieving the most essential outcomes.
Hold regular 1-on-1 meetings with your sales team
For managers, weekly individual meetings provide more than just a chance to review sales figures. Your job is to help your team grow professionally and give them the tools they need to succeed in your company. To put it bluntly, their success is your success.
A one-on-one sales meeting allows sales managers and reps to discuss challenges, set KPIs, and voice concerns. These meetings should motivate your sales team and determine whether they need further training with specific skills. Overall, it gives a sales leader an understanding of whether the team is happy. Understanding these will improve their productivity, thus improving the sales team's performance.
Here's the list of useful sales trainings for sales managers.
Look for coaching opportunities
The field of sales is constantly changing. By analysing the sales metrics mentioned above, you can pinpoint where your staff need a little more training. Even your finest salespeople will struggle to know everything there is to know about sales with such a wide range of options.
Assuring your reps when they're right and guiding them when they're incorrect is a big part of sales mentorship and coaching. So the fact that organisations with dynamic coaching programmes outperform their competition by at least 28%is unsurprising. We have prepared an interesting article on using your CRM data to coach your sales team.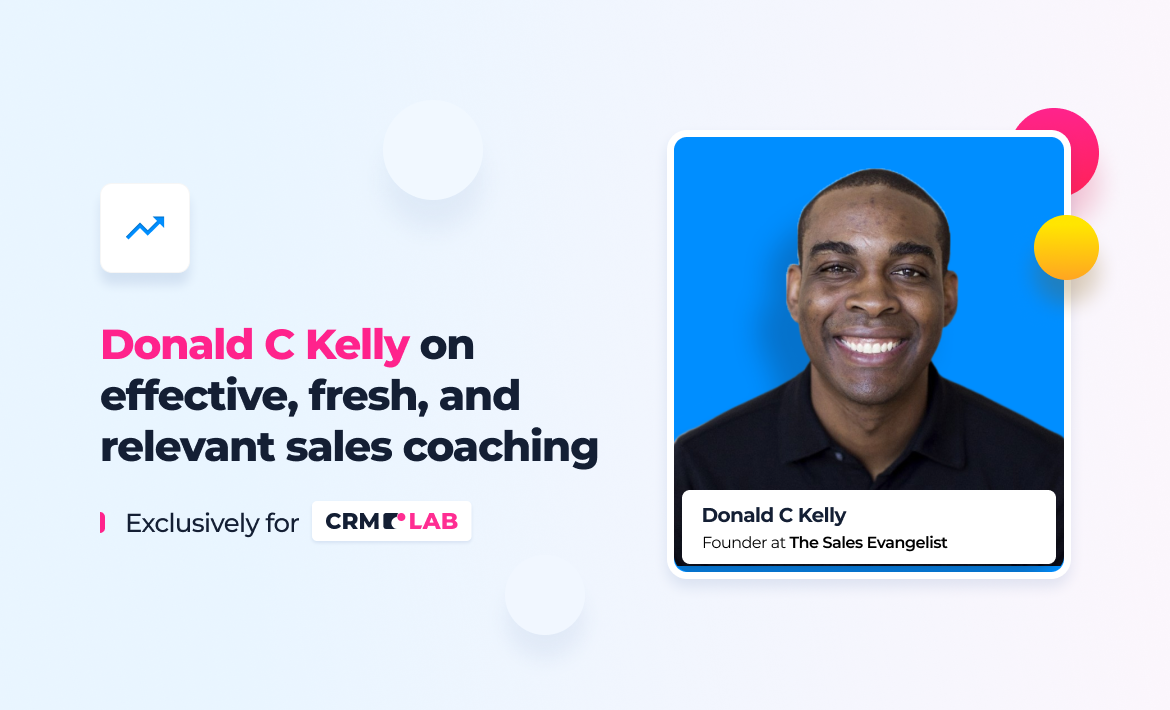 Ensure transparency
It isn't easy to foster a sense of cohesiveness or cooperation when you keep all of your performance and sales data to yourself. However, when it comes to sales and individual performance, you need to have a clear policy. This helps workers stay on top of their performance, helps them prepare for assessments, and creates healthy competition among your sales team, which naturally raises the motivation of the entire crew.
The two most critical factors in successful businesses are transparency and accountability. According to a Harvard Business Review survey, 70% of employees are more engaged when senior leadership regularly updates and communicates corporate strategies. Sales leaderboards are one of many tools available to aid management in this endeavour as they promote healthy competition and add that little bit of fun.
---
By measuring the necessary sales metrics and implementing some of those tips, you will always be a couple of steps ahead and swim across the finish line with all of your rowing (sales team) crew.
Table of Contents
Crack the sales formula with CRM Lab
Twice a month, receive actionable CRM content to your inbox.
Join the
Telegram channel NetHunt CRM
All about CRM and B2B sales.
Join