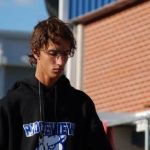 Nick Rubright is a SEO and Link Building expert, founder and CEO of the New Reach Marketing content marketing agency.

LinkedIn
Sending cold emails can be an expensive gamble, but there are things you can do to improve your response rate. Globally, email campaigns had an open rate of just 18% in 2020. What's worse, the widely accepted rule is that just 1% of marketing emails get a response.
While an opened email certainly doesn't mean you'll get a response, it is the first step. To increase your response rate, you have to increase your open rate.
Data shows the open rate differs depending on the industry, but the percentage rarely exceeds the low 20s. To break into higher percentages, you need to use the right strategy for your specific audience. You must direct your efforts in a way that not only increases the open rate but also compels the prospect to respond.
There are a lot of factors that go into a good response rate. However, when you're trying to improve your email campaign results, a holistic effort is the way to go. Optimising for an increased open rate and response rate at the same time is crucial.
This requires knowledge of where the customer is in the buyer's journey, the sales funnel, and what appeals to them.
In this article, I'll tell you three things to focus on that improved my email response rate, as well as the open rate.
Let's dive right in.
1. Reevaluate your email format and content style
Many email marketers get stuck on a specific content and format style when it should be an evolving effort.
You have to make relevant changes based on your current target audience and industry trends. For example, in a highly competitive landscape like retail, more and more brick-and-mortar stores utilise digital signage to highlight products and upsell to customers on the spot.
As the world of sales changes based on emerging trends and technology, you have to be willing to change every aspect of it. Even if your competitors are following the same content styles and email formats, what you do differently sets you apart and gets your prospect's attention.
However, when you make adjustments to your regular cold email process, stay true to your customers' needs and preferences.
Here's how you can do this:
Use a solution-oriented subject line
Your subject line is one of the most important factors when it comes to cold email open rates.
It determines whether the prospect will open the email or not. Unless the user is watching for your email specifically, the subject line is what convinces them to click.
For example, if you're offering a discount on a product or service, it's a good idea to mention the discount at the start of your subject line.
And remember that the subject line should never be conversational unless you're talking to your loyal customers. Keep it professional and to the point.
In most cases, the subject line should offer a solution. Ask yourself these questions and craft your subject line around the answer:
Do you have a product that solves a certain problem?
Can you help someone achieve a goal?
Do you think you can help someone with a pain point?
Mention that problem, pain point, or goal in the subject line to entice them to click. However, keep it short. The prospect should be able to read the entire subject line without having to open the email.
For example, you're cold emailing potential clients about digital signage. Here's a good subject line...
"Do you need help setting up your digital signage?"
If you know the client is looking for digital signage, this is the ideal subject line.
If you're not sure whether they want it but you know they can use it, you can tweak the subject a little bit.
"Digital signage increases brand awareness by 47%. Here's how."
Always give your users an incentive to open your email.
Choose a simple email format
Using certain email formats can elevate the success of your campaign. Generally, you need to use a professional-looking format. However, it's crucial to make it look like the email was written by an actual person.
For a professional-looking email, avoid using unnecessary formatting, multiple fonts, and colours.
You can make use of italicised, underlined, and bold type, but don't overuse them either. When in doubt, less is more.
After all, you're trying to provide a solution to your prospect, not dazzle them with your typography. Therefore, make the email seem less like an advertisement and more like an actual solution.
Here's a simple email template for cold outreach I use.
It's straightforward, talks about a problem, and offers a solution. Also, notice that the subject line clearly talks about achieving a specific goal.
That said, always provide an opt-out link in the email.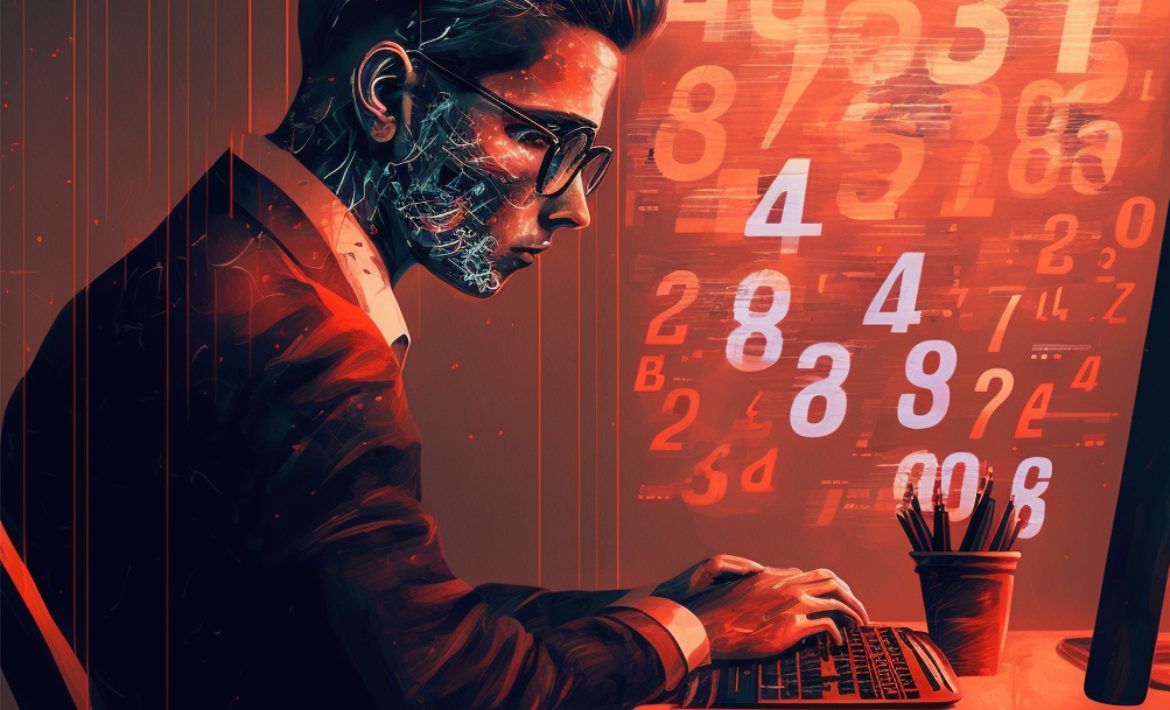 Identify the right tone and language
Based on your industry and target audience, use the language and tone that they're familiar with.
Making your email easy to read is the bare minimum. But the real challenge is to make it sound conversational and personal.
When emailing a lot of prospects at the same time, this becomes difficult.
That's why I avoid personal anecdotes because they might not resonate with everyone. Cutting your email short helps you stay on topic and stick to a message that everyone will be able to identify with.
Once your email is written, read it out loud.
Does it sound salesy? Does it sound like it's written by a robot? Did you have to read a sentence twice?
If it sounds good when read out loud, go ahead.
Another important thing is a readability check. There are numerous automatic readability checkers available online. However, if you're using the same email template and format, this might be unnecessary.
As for the tone, try a mix of professionalism and friendliness.
To recap, keep your language simple and conversational and your tone friendly yet professional.
Keep your emails brief
Approach writing your cold emails as if you're copywriting, rather than writing a blog post or creating digital PR.
The prospect doesn't have time to read a long email. Especially if it's a cold email.
If you manage to get a prospect to open your email, you have to stay concise to keep them hooked.
Assume that the reader doesn't have more than a minute to go through your email. I read my emails to see how long it takes me. If it takes more than a minute, I try to make it more concise.
A good rule of thumb is to keep your email to around 100 words.
Take a look at the email template I shared above. Start with a small introduction, provide a solution with some key points, and end with a call to action (CTA).
Break your email into short paragraphs, no more than four lines apiece when read on mobile. Use bullet points and numbered lists to present your information in a skimmable and easily digestible way.
2. Introduce additional personalisation
Anyone can use an email marketing tool to send out tons of cold emails, but many don't personalise them. Instead, they send the exact same email to everyone on their list.
Prospects know when they've been sent a copy-paste email, and they don't like feeling like they're being spammed.
Getting a response from prospects depends on how much you can personalise your email. A custom-tailored email always works better than a generic cold email.
Of course, you can't painstakingly tailor every single email because that would take too long. Instead, segment your email list into smaller groups and tailor batches of emails to those groups.
For example, differentiate the emails you send to small vs. larger businesses, and you can also customise them by industry.
The whole process will be easier to do if you have a dedicated Gmail CRM to help you — check out our list of the best Gmail CRM solutions for your business.
Here are a few more tips on personalising your emails:
Send from a person's email, not the general company email
Sending emails from a company email address removes the human connection. Instead, use an actual human's email within the company, with their signature.
Just to clarify, I don't mean your personal email. I mean the email your company has given you.
✅ Acceptable email: JohnDoe@businessname.com
❌ Emails to avoid: JohnDoe@gmail.com, hello@businessname.com
A general company email is not good because it takes personalization out of the equation. And you can't use your personal email because it won't seem authentic. Also, you probably wouldn't want hundreds of email responses flooding your personal inbox.
Using a company-assigned email address that includes a person's name is always the way to go. That way, it looks authentic and personal, and it seems like an actual person is sending the email.
Wouldn't you be more likely to respond to an actual person than a clearly automated email blast?
Address the prospect using their personal details
It's important to show the prospect that you're talking to them individually and not as a collective.
This is where true personalisation comes into play.
The first layer of personalisation is to address the prospect by their first name, and you can add additional parameters of personalisation using a customer relationship management (CRM) tool.
For instance, you can use your CRM data to address your lead's job title and show them you clearly understand their area of responsibility; reference a marketing material they've downloaded off your website; bring up their location and offer area-specific services and solutions; or offer personalised social proof like a case study or testimonials from a past customer in the same industry.
You can also look at recent LinkedIn posts, blogs, or social media posts and comment on something that sticks out to you.
This shows the prospect you took the time to get to know them and will make you stand out from the dozen other pitches they received that day.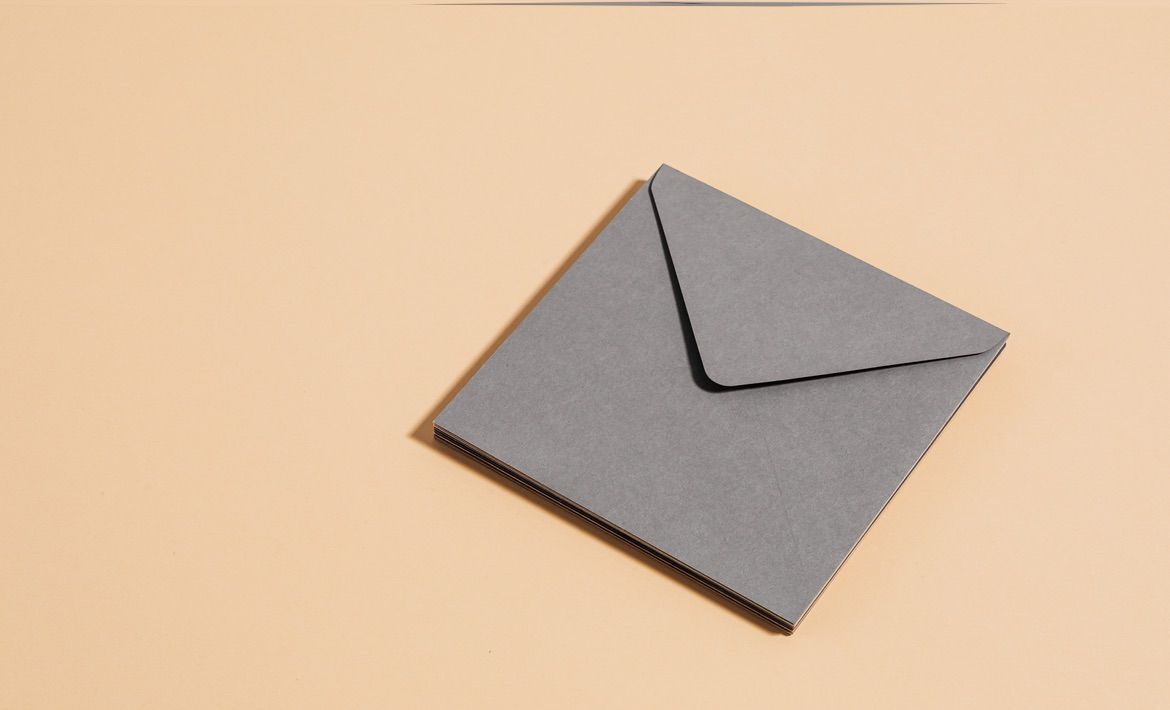 It isn't necessary to manually customise each email. You can automate the process with Macros and mail merge.
Try a powerful Gmail CRM, NetHunt CRM!
Address the prospect's needs
From the subject line to the closing of the email, focus on addressing each prospect's needs.
Your cold email needs to be dedicated to your prospect. You're not selling your product or service. You're offering them a potential solution.
Convince the prospect that they need what you're offering.
To do that, mention a specific need and focus on it by offering a solution.
In addition to their names and job titles, a CRM can give you the information you need to address the challenges that their exact title or industry faces.
It's best to focus on a single need per email. Mentioning three different problems in a single email is not a good idea. If your product solves multiple needs, send multiple emails.
Your objective is to get your prospect to respond back. They are likely to respond back if you target their primary need. This is where A/B testing becomes useful.
I try to run A/B tests with a smaller prospect sample. Whatever works better is what makes it to the final email draft.
Taking personalisation a step further, in the ice-breaker you can mention technology the prospect uses, relevant industry news, or even news items about the prospect or their company.
By taking data about your prospects from a CRM, you can truly personalise your emails and make a connection with them.
Schedule emails at the best time for your prospects
Sending your emails at the right time makes it more likely that your prospect will at least notice them. This is a big part of personalising your email.
There are multiple reasons to do this. For starters, a prospect is more likely to open your email if they notice it. So send them when your prospects are likely to be working or on their phones.
There are different ways to determine that golden time. Take a look at your previous emails. When was the open rate the highest with your email list?
Furthermore, you can get an idea of when your prospects are online by looking at their activity. How to do this depends on your target audience.
For example, if you're targeting corporate-level employees, see when they post and interact on LinkedIn.
When you have a rough idea of your prospects' hours, schedule your cold emails during that time. This will not only increase the likelihood that they'll see and open your email, but also that you'll get a response.
3. Tweak the response triggers
Getting a response is contingent on the email you're sending. It also depends on your industry and the product you're offering.
That means you need to understand the behavior of your prospects. What kind of email are they more likely to open? What would make them respond back to you?
Every kind of industry and product will require a different trigger.
For example, most prospects go for a less expensive option. However, if you're offering an enterprise solution, focus on the solution more than the price.
Here are a few additional things that help in encouraging a response:
Provide a simple, low-risk option
When you plug in a CTA, you need to make sure it's a simple, low-investment offer to entice the prospect.
It's a good idea to hook potential prospects with a good offer. If you know your offering is unique and essential to the prospect, then you can set your price as you want.
However, most products already have a competitor. That's why it's a good idea to offer a niche solution at a lower price.
One thing to keep in mind is that your CTA should always be at the end. Start by mentioning the problem, then offer your solution and a reason to opt for it.
Then, at the end, you include an indirect CTA.
For example, here's a typical CTA:
"Subscribe to XYZ for 123"
Here's a better CTA:
"Set up a call to learn more" or "I want more conversions"
However, if you do have to mention a specific offer or price, make it a low investment option.
The idea is to remind them of the benefit they receive if they decide to give you more time and opt for your offering.
Add media to hook the prospect
A simple format doesn't mean you can't add a video (video is one of the biggest sales trends!), a meme, or even emojis to your email.
If you're offering a product, it may be a good idea to show a picture or video of the product in action. Personalised videos are a great way of engaging cold email prospects.
They can improve your click-through rate greatly. It helps prospects see you as a person rather than a block of text.
However, any media you add needs to be small and easily consumable. If it's a video, make sure it's no longer than 30 seconds. For existing customers, don't exceed 90 seconds.
The same goes for adding other forms of media. If you're adding a meme, make sure it's easy to understand and inoffensive. Obscure memes can alienate your prospect. If you're adding emojis, don't overuse them. More than one is risky.
The point is to utilise media to complement an already well-crafted email.
Lead the prospect to an online asset
If your research shows that the prospect is at the top of the middle of the funnel, it may be wise to lead them to a content marketing asset.
It's a great way to build a brand that people want to follow. It complements your cold email marketing efforts and helps improve awareness.
More importantly, you can use content marketing assets to convince prospects that they need your particular solution.
At that point, you sell your solution to them.
However, these assets need to provide tangible and insightful information. You can do that by publishing regular blogs, writing guest posts, creating video resources, developing infographics, or even starting a podcast.
Regardless, offer value to them for free so when you ask them to buy something, they jump at the opportunity.
Share relevant data in the CTA
Adding data to your CTA is bound to raise eyebrows. I try to add hard numbers when mentioning a solution.
For example, if your solution can improve efficiency by 30%, tell them. Here's a CTA that works:
"Improve operational efficiency by 30%"
It's even more effective when you add proof. For example, adding a small testimonial from a well-known company can work.
The point is to tell a story and build its credibility by providing data to back it up.
While adding that data throughout the body of the email is important, it's always a good idea to finish with a CTA that reiterates it.
Before and after examples
Here's a personal example of a technique that didn't get me as many responses, versus an example where I applied the above tips and tripled my response rates!
Bad example — Wordy, unfocused, and generic
My subject line technically was solution-oriented, but it could have been better and more personal. Structuring your subject line so it ends with a question mark is a simple way to get the person on the other end of the email thinking and questioning their current methods.
The email itself reads well, but it's a bit too long and not as conversational as it could be. Cutting out some of the jargon and keeping it simple is often a better approach.
It's too "I"-focused. Meaning, I used too many phrases centred around me instead of focusing my language around the person I was emailing. Using phrases like "My name is," "I'd love to catch up," and "I came across" can make the email less appealing. Skip this and talk about them instead.
I didn't add any personalisation. This is the biggest reason why my emails weren't getting responded to and the most important change to make to your email copy.
Good example — Concise, solution-oriented, and personalised
This email increased my response rates tremendously.
I added a question mark to the subject line and last sentence to help prompt a response.
The language and tone overall is much more conversational, concise, and easy to understand.
I focused each sentence around the person I was emailing and showed genuine care about their current goals and needs.
Lastly, I added personalisation to the email. I mentioned their LinkedIn profile and a recent article they shared. And I identified a characteristic of their business that pointed to my reason for emailing them. Honestly, I could have added even more personalisation to this and it would have been even better. The more the merrier!
Conclusion
Although they can be challenging, cold emails are a great way to build relationships with your prospects and close leads.
If you aren't getting a good response to your cold emails, that means you need to make some changes to your strategy.
Use the tips I shared above to make relevant changes where you see fit. Adjust them according to your industry and target audience. I focused on all of those things to achieve the cold email response rate I get today.
One last tip is to niche down on your cold email list.
Other than that, make use of the template I shared above, and good luck with your cold email outreach!
Table of Contents
Crack the sales formula with CRM Lab
Twice a month, receive actionable CRM content to your inbox.
Join the
Telegram channel NetHunt CRM
All about CRM and B2B sales.
Join