You've probably received a cold email and thrown it straight in the virtual trash bin without opening it. The sad thing for businesses is that you've probably done this more than once. Receiving a hot response to an cold email is not easy. However, cold emailing can reap some impressive results; you just need to know how to do it.
Invariably, the question "what is cold email and how does it work?" is met with raised eyebrows and dubious answers. "Isn't it just spam?" they cry, incorrectly.
It's time to put a stop to this common misconception, once and for all. If you question the power of a good, cold email, you probably just don't know how to write it the right way. That's fine, we're here to help.
Are you ready to improve your cold emailing skills? Awesome! Let's start by defining cold emailing. By the end of this article you'll know:
What is a cold email?
A cold email is a message that you send to prospects with whom you don't have a relationship yet. Surprisingly, it doesn't always have a commercial motive.
Cold emailing works in situations like…
After finding a potential lead on LinkedIn, you send them an email to try and convert them into a customer;
When you want to target a particular business;
If you'd like to ask a public figure, like an Instagram influencer, for a sponsored post or feedback on a product.
What should it include?
There's no unique structure that you should implement in a cold email. Use your creativity and choose the way that paints yourself and your company in the best possible light. Below, we've listed some of the main elements that you might want to involve in your cold emails.
Subject line. Keep it brief, but eye-catching (at least 3-to-5 words).
Opening line. Personalize it to grab your lead's attention. For example, "It was great seeing you at…". Or "My friend, [mutual connection], recommended that I write to you as you're an expert in…". Add relevant information about yourself and your company.
Body. You should express the main purpose of your email, asking questions that are connected with the prospect's pains. Then, provide a solution.
Closing. In this section, you can insert a call to action and engage the recipient with what they should do next. If you've got one, share a demo or an educational video. Your CTA gains more value if you end it with a question, raising the possibility of a response: "Do you have any questions that I may help you clear up?"
Signature. Leave all the appropriate information for means of future communication.
Remember: a cold email is a personal conversation and should be personalized. Sending out a generic sales email to a list of cold leads almost never brings successful results. That's spam. Instead, effective personalization with a touch of originality is the key to standing out when conducting this form of B2B marketing.
Let's bust some of the other differences between cold emails and spam…
Spam is a one-to-many conversation. The same email is sent to multiple people and doesn't address a recipient by name. In spam, there's no customization;
Spam doesn't intend to start a conversation; it intends to make a customer make a purchase;
Spam does not have a target audience;
Spam always has high commercial intent.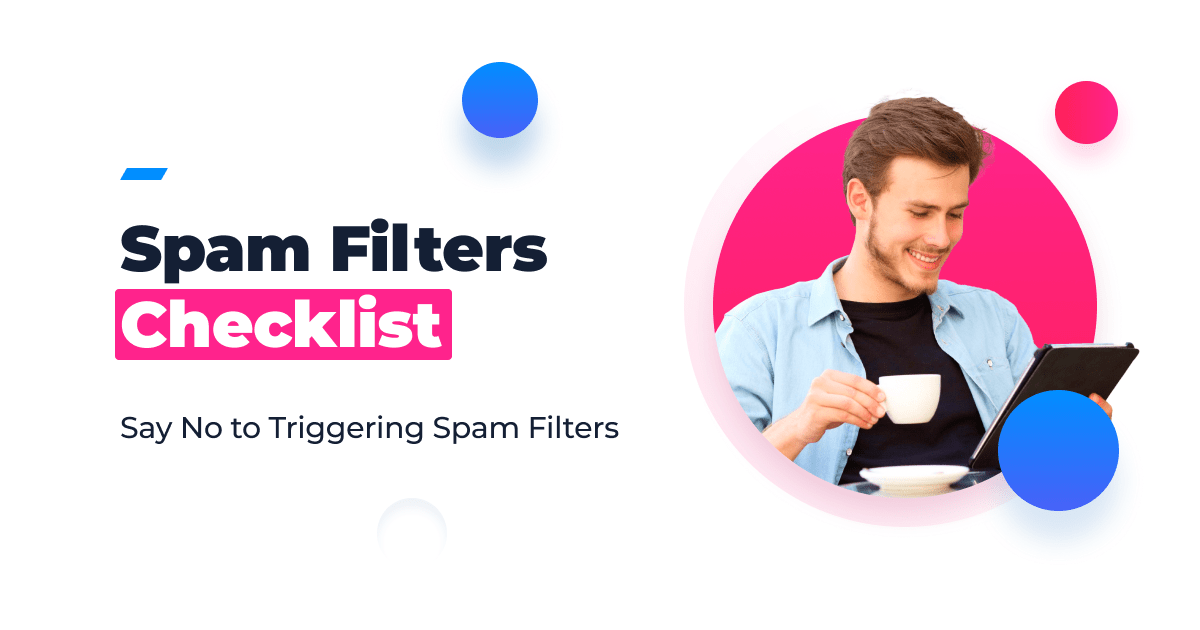 All of these points have nothing to do with cold emails. When writing a cold email, don't try to create new leads from the first message. The goal of the cold email is not to sell… right away.
The real objective is to grab a prospects' attention, build a relationship, and move them further along the funnel. The selling comes later!
Cold email tips
Know who you're writing to
Early in the process, it's important to identify your target audience and divide your list into segments for one simple reason: no client is the same. Their pain points, budgets, company size, and needs are all different; your approach needs to be different as well.
Write like you talk
People spot "marketing copy" straight away. Write cold emails as if you are speaking to a friend or coworker, rather than a large audience.
At the same time, take note that short messages have a greater chance of being opened and read. Make it concise and friendly. It's always better if you add the name of an addressee. You can also include greetings, slang, and idioms, where appropriate. Finally, humor almost always works.
Build a connection
Don't forget that the purpose of your cold email is to initiate a relationship rather than close a sale. You need to conduct initial research about recipients, know their pain points, find common ground for engaging in conversation, and work toward building a sustainable relationship.
People receive plenty of cold emails every day, so try to stand out from the crowd.
Put yourself in their shoes
Fortunately, technology growth continues to make sales processes ever-easier. Even so, there's no way to fully automate a human touch. You need to put yourself in the recipient's shoes, and only then will you understand the pain points that you are trying to solve.
Introduce yourself
Include your business card; your email signature. Make it easy for your prospect to learn more about you through the links you include in that signature. Have a read of "How To Create A Professional Email Signature", where you can find tips to help you to write an eye-catching email signature.
Be the solution
Be useful for your prospect. Make them feel as if you truly care about their growth and are a viable solution to their pain.
When promoting your product or service to potential customers, you should always state what's in it for them. Try and think about why they should choose you.
Make the subject line as specific as possible
A bad subject line is exactly what turns your prospect off at the first glance. Make sure your email subject line is short but intriguing. It's better not to pitch your product in the subject line. Ask questions, offer something, present a personal discount, or make a promise.
Take a look at these intriguing subject lines…
Ideas about/thoughts on [lead's goal or problem]
Question about [lead's business]; What does [department] need at [their company]
We met at [conference name]; It was nice seeing you at [event you both attended], [name]!
Hey [name]! I have a follow-up offer that you will want to consider.
The first line should be specific to your lead's business. Compliment them, or comment on an event you both attended. Always make sure you refer back to your subject line in the main body of your email.
In other words, your subject line needs to be personal, short, friendly, and relevant to the body of the email.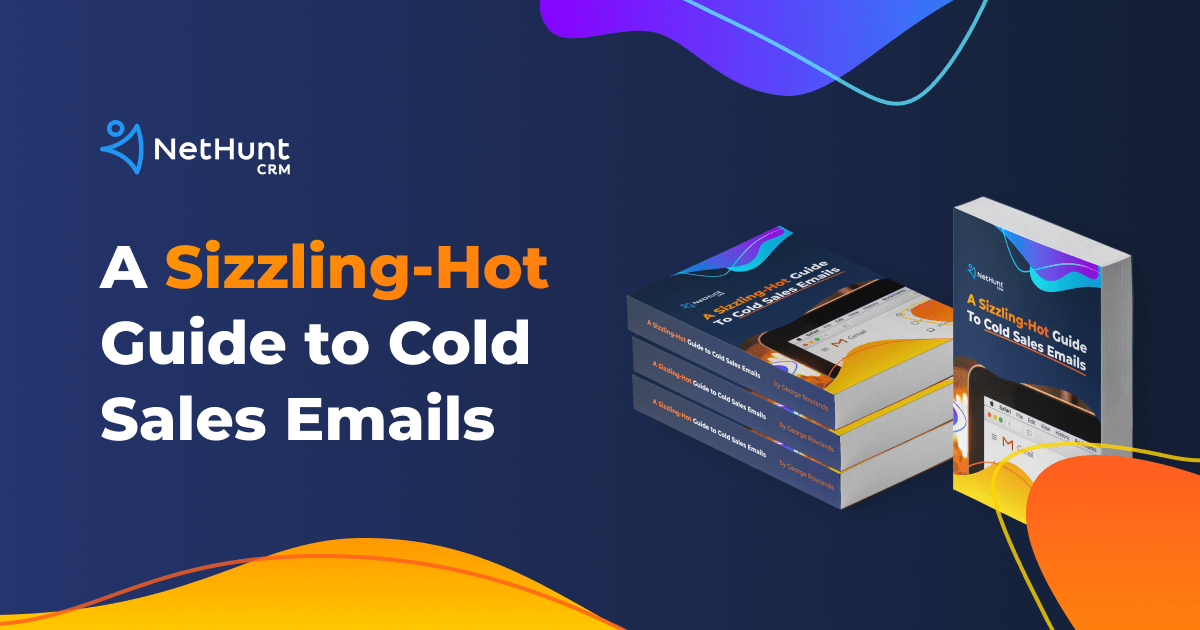 Try various templates
There are lots of ways to do cold emailing. If one method isn't working, try another. Don't be afraid to experiment.
As you test different templates, keep track of your metrics, and take note of the differences in reply rates. This can also help you create a style guide for your emails. Track the open rate of your emails as well. Performance tracking helps you understand what changes need to be made in order to build an effective cold emailing strategy.
In this article, you may check the non-trivial tips on how to get the attention of the prospect in a cold email.
5 Cold Email Strategies
We've gathered the most effective formulas of cold emailing. Give them a try and see how they improve your reply rates.
AIDA  – Attention -> Interest-> Desire -> Action
This is one of the most common structures:
Attention – draw the prospect's attention (ask something that he can be concerned about).
Interest – generate interest (provide data about who has benefited from your product).
Desire – build a desire to try your service (enforce interest with the metrics proving your benefits).
Action – incorporate a direction (link) where they should go after reading your email, then ask them about the connection.
BAB  – Before -> After -> Bridge
Before – the problem that exists before the solution.
After – what life is like after the solution.
Bridge – how your product is the solution.
Humans are motivated to take action by pleasure and pain. The BAB formula shows how we can induce a reader's pleasure in the second paragraph.
PAS  – Problem -> Agitate -> Solve
This structure is similar to BAB, but with one small difference: PAS motivates by pain. We express our understanding of the prospects' problem. In turn, they are more likely to accept your advice, and your product, to fix it.
MIP  – Mention their product -> Interest to yours -> Push slightly to act
If you target prospects who are using a product similar to yours, this approach is for you. Do your best to peak your lead's interest in using your product rather than a competitor's. All you need to do is highlight your product's advantages and why it's a better choice for the prospect than the product they're currently using.
Again, provide a strong CTA to guide them down the sales funnel.
3P rule: Praise -> Picture -> Push
Everyone likes receiving compliments. Use this approach to push your recipient to read until the end of your message. Start with a sincere compliment about their recent achievement or accomplishment. Then, underline exactly what could achieve with your product. Finally, encourage them to take action.
Maybe they have recently published something interesting online, or their company held an event? Tell them you enjoyed it and they are much more likely to answer.
A golden rule of cold emails is sending follow-up emails because let's be honest, the chances to get the reply after the first email are not that high. To help you create effective sequences, we've prepared follow-up email templates that prove to be working.
---
Remember that a template is only a starting point, but knowing what to do strengthens your sales strategy.
Improving response rates by mastering your cold emailing is not a dream anymore. Try different cold email templates and you'll how easy it can be in real-life.
Table of Contents
Crack the sales formula with CRM Lab
Twice a month, receive actionable CRM content to your inbox.
Join the
Telegram channel NetHunt CRM
All about CRM and B2B sales.
Join