Discover the secrets to crafting sales reports that provide profound insights into high-return activities.
As a sales manager, you've got a lot on your plate; constantly keeping an eye on your sales team's performance. The sales department is the engine of your company and it should keep ticking over. To make this engine fire on all cylinders, sales reps should report on any number of KPIs.
Although a good CRM for sales teams features built-in dashboards and reports for real-time monitoring of sales progress, reps should still know how to write a monthly report. It's more than useful to inform stakeholders, such as investors, who don't have access to your CRM dashboard. Similarly, you might need to update the C-Suite, who don't have time to poke around CRM dashboards.
But writing a sales report is hard work. You find yourself asking how to write a monthly sales report to a boss or investor, well you came to the right place.
In this article, we explain: what a monthly sales report is, uncover what it comprises, count the different types of monthly sales reports by KPI, and share some actionable tips to create great sales reports.
---
What is a monthly sales report?
A monthly sales report provides an overview of sales activities within a company for the previous month. It reflects different sales processes happening within the business, shows sales volume trends, compares the numbers between different steps of the sales funnel, and outlines the performance of sales reps.
A sales report is your business navigator, the roadmap that helps your sales team move in the right direction.
A variety of reports help optimise overall performance and reveal deficiencies in workflows. We can report on different aspects of sales, such as overall performance, details for revenue generated, development of sales volume, to measure volume against goals, customer lifetime value, and loads more.
Reporting can also focus on sales representatives and their sales cycle performance, from lead generation to deal closure. Each report is a snapshot for your company to assess the situation, determine the best decision to make, and the type of action to take.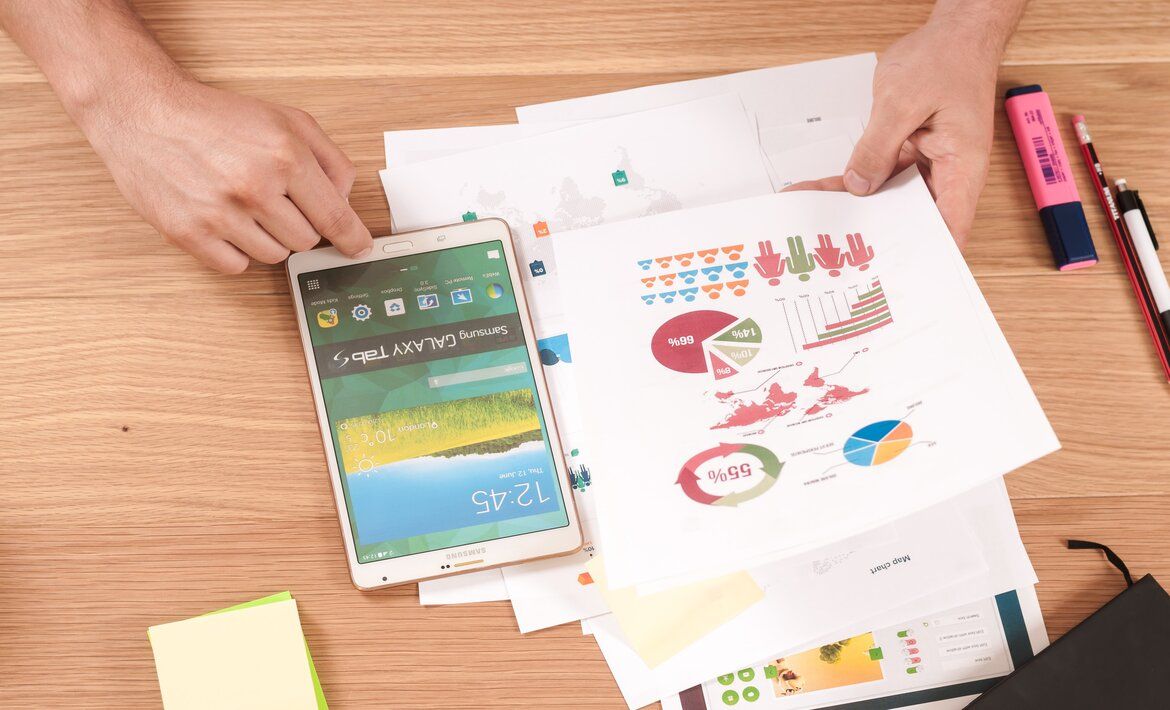 The key elements of a monthly sales report
Sales reports can differ in timing, samples, content, and other variables. Still, the common structure is always similar. Your sales report should include a concise summary of the current state of the project, actual progress, incomplete tasks, expected terms, and other essential elements to describe a project's status.
There are key elements that every sales report should contain.
Project overview
Start your monthly sales report with a brief description of the project. The overview should include the objective of the report and explicitly state the accomplishments from a previous time period. That way, you grant your sales report's reader access to an established version of the project background and allow them to make an unbiased judgement about your performance in the current period.
Summary
The short summary is typically done as a high-level, one-page overview of the project and the key metrics associated with the reported period. It exists so that executives can skim through a single page of information instead of reading a fuller version of the report. Hence, when writing a sales report summary, focus around the most important data and provide sufficient insight and recommendations based on it.
To effectively summarise a project, look back at the sales numbers from the month in question and determine key takeaways. Traditionally, the objectives of a sales report are focused on...
Number of leads pursued
Number of sales generated
Volume of product sold
Data breakdown
For those executives that do move past the summary page, you should create a couple of sections that explain the sales processes you're reporting on in more detail. Focus each section on a separate metric or process to maintain understanding for readers.
The decision about which processes are worth mentioning in a report is yours and the people you're reporting for. But remember that all the sections should follow roughly the same structure. Each section must include…
A brief overview of the discussed process
A selection of relevant KPIs that further support your section's narrative
Key findings and recommendations
When stuffing your sales report with KPIs, make sure you provide an explanation of what each item is measuring and establish a proper time frame. If there are any fluctuations in the data set, make sure to elaborate on them. Here are some ideas for KPIs you can include in your monthly sales report…
The number of deals at each stage of the pipeline
Average deal size and value of each closed deal
Average close rate
The length of the sales cycle, how long it takes to close each deal
To further improve the quality of your report and make it more accessible for the public, illustrate the figures you talk about with graphs and charts. Don't overcomplicate your visuals though. A confusing graph or a chart, that isn't relevant to your data, can mess up the whole report, placing attention and emphasis on the wrong thing.
Outcome
In this section, the reporting salesperson interprets the results of their report and compares the figures in the reported period against figures in a previous period. Then, they assess the sales performance and provide a set of results with a detailed specification of status. For example, a purchase of equipment is "complete" or a supply of spare parts is "delayed".
If a more detailed explanation of each category is required, it should be provided in a sub-section called Timeline.
The Timeline subsection contains further information about topical milestones and is often shaped as a grid with a colour indication of completed and in-progress tasks. It elaborates on the work that was executed, the (in)compliance with the schedule, the actual date of completion along other significant facts that are worth mentioning.
Conclusion and recommendations
The final element of a monthly sales report provides readers with a brief conclusion and advice regarding the next steps.
In this section, you should provide an outlook and explain which action would have an impact on the company moving forward. Suggest a couple of ideas that would optimise the process and help solve problems in the future. You can also use this part of the sales report to offer an explanation to "why the task hasn't been completed according to schedule?" or "what problems are considered as obstacles?"
For example, to comply with the terms needed to finish a project, certain resources may be required. The explanation of such necessity should be submitted in detail in this section.
Types of sales reports by KPI
Depending on the types of KPIs you reflect on in your monthly sales report, it's possible to differentiate between the following types of sales reports.
Sales KPI report
This is an all-encompassing monthly sales report that centres around high-level sales metrics such as revenue, churn rate, profit margin, incremental sales. The main target audience of this report is C-level executives.
The sales KPI report allows sales VPs, executives, and managers to keep tabs on the most important operational and strategic data. This information lets them alter the course of a company's sales strategy where needed. It's essential to track these metrics on a monthly basis to increase the quality and performance of designated sales targets.
Sales opportunity report
The sales opportunity report focuses on the sales opportunities generated by a company each month. Companies use this report to easily track and benchmark each team member's ability to win deals and keep tabs on the trends in historical opportunity pipelines.
The sales opportunity report spots the most important sales opportunities in the pipeline, analyses the sources of those opportunities, and forecasts the revenue that they can generate.
Sales cycle length report
The sales cycle length report covers your sales reps' entire sales funnel, from top to bottom. It helps sales managers track the amount of time it takes their sales team to convert a sales opportunity into a paying customer.
This report also outlines how good each of your sales reps are at pushing deals down the sales funnel, helping identify their strengths and weaknesses. By visualising this report, you can see where stalls occur and train your sales reps to convert leads faster.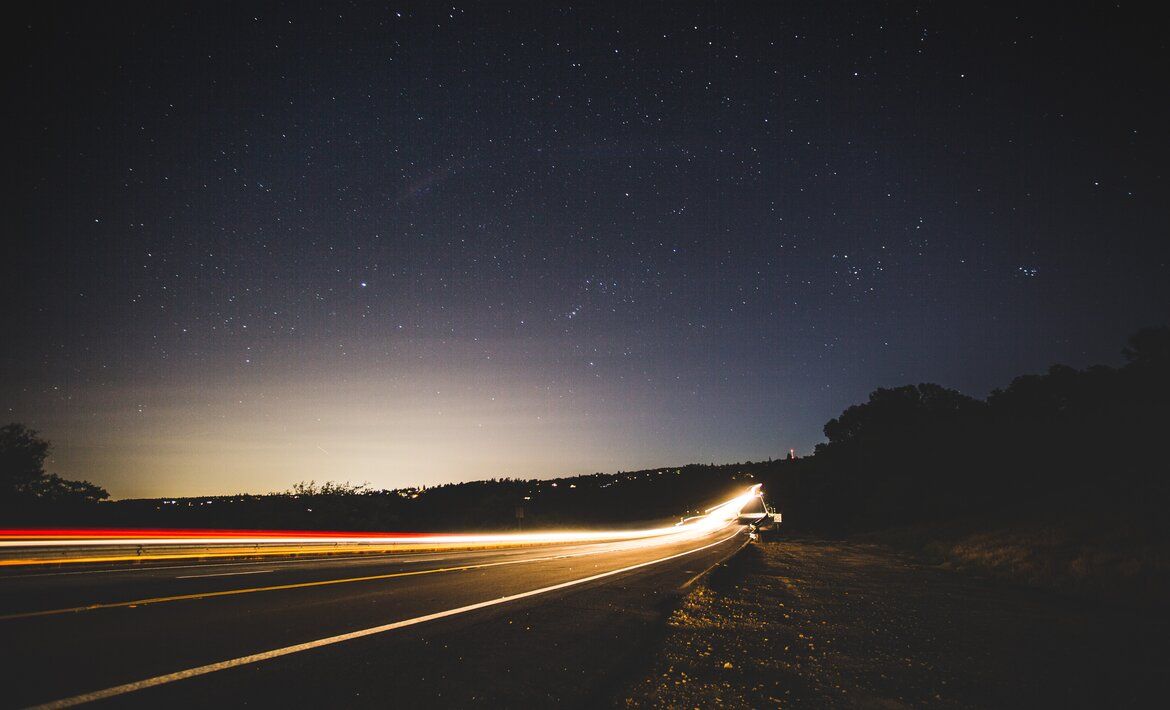 Sales conversion report
The monthly sales report goes hand-in-hand with the previous one. It further elaborates on the activities your sales team does throughout the month and how effective those activities are at converting leads into customers.
Usually, the sales conversion report is more detailed than the sales cycle length report because it analyses each step of the sales funnel, sales rep-by-sales rep. A standard conversion tracking report includes information about contacts, leads generated, qualified, and won, and change rates within a given timeframe.
Cold calling remains one of the most effective ways to populate your sales pipeline with leads. A lot of managers insist on creating the outbound calls report to analyse the effectiveness of sales activities. This report both helps create a general overview and a more specific, rep-by-rep picture for cold calling effectiveness.
This report often includes the number of calls made, the average time of a call, the contact rate, contracts closed, and average order values.
Find the reports you can build in a CRM in this article
How to write a great monthly sales report
The average monthly sales report simply presents an array of metrics. A great monthly sales report is clean and structured. You must ensure that all the data you include in your document is arranged in a way that communicates meaningful information about the sales team's progress and overall company growth.
Identify the target audience of your monthly sales report
A great monthly sales report doesn't just show relevant data, it also considers the intended reader's interests. Before you get down to writing your report, identify who are the stakeholders that will be reading it and what they'd like to know about your sales process.
Ask yourself the following questions…
Who is reading your report?
Why do they need to see this sales report?
How much do they know about your sales process?
What is their preferred way of interacting with information?
The report you present to a sales manager is different to the one you submit to a CEO or investor. Keep this in mind and put yourself in the reader's shoes to produce a document that would hold the most value for them.
Imagine you're preparing a monthly sales report for a VP of sales and you want to highlight the productivity of your sales team and how their actions contribute to the achievement of goals. Alternatively, you're preparing a report for the marketing department and you want to focus on information about the effectiveness of different lead sources.
Once you know who will be looking at your monthly sales report, you should be able to set a clear goal for it.
Gather necessary data and cut unimportant details
With the goal of your monthly sales report in mind, you can identify which metrics are essential and start collecting the necessary data. Make sure you only gather data that is of interest to your target audience, deleting all the unimportant details.
It can be tempting to show off all your achievements in a monthly report, but it's best to avoid including overly-detailed explanations. Snip your monthly sales report of all the fluff and keep it concise.
If you're having trouble cutting parts out, ask yourself the following questions…
What are the key data points in the sales cycle?
What does the data show that helped during the sales process?
What areas of opportunity does the data show?
Does this data contribute to the bigger picture?
Does the reader need this information?
If you're still unsure whether or not a specific slice of information is necessary to include in a report, don't rush to delete it from the report. Leave it, highlight it, or put it in a separate document for later. Then you can always refer to it, if the need arises.
Identify patterns in data and prepare explanations
Once you gather all the relevant data, analyse it to spot trends and patterns. If there are any outliers, make a note of them. However, it's not enough to simply state the patterns, you also need to develop hypotheses about why they occur. Match the metrics to the sales processes that took place during that time.
Ask yourself descriptive questions…
Why are these peaks and troughs happening?
How well did the team perform according to their sales quotas?
Which tactical and strategic changes occurred during the reported period?
Automate sales reporting with CRM
Don't shy away from automating the reporting process. Manual sales reporting can be a laborious task that requires a lot of attention, taking up a lot of time. Why not turn to a CRM solution to do the job for you?
Using CRM software to produce monthly sales reports, you can rest assured that the process is standard and you're not missing any details due to human error. You can expect cleaner, more reliable reports. NetHunt CRM can help you generate the following monthly sales reports
Sales pipeline report
Total sales report
Sales by customer report
Sales by owner report
Sales by source report
Sales forecast
Time in stage report
Lead source report
Lost reason report
The best thing is that all these reports are visualised, accessible, and understandable for whoever is looking at them.
---
Knowing where to start with sales reports is the precondition to enhanced decision-making, guided sales team efforts in the right direction, and full-steam-ahead business processes.
Follow the steps and tips above to put together a sales report that doesn't take much time, conveys the right data, and brings results! 👍
Table of Contents
Crack the sales formula with CRM Lab
Twice a month, receive actionable CRM content to your inbox.
Join the
Telegram channel NetHunt CRM
All about CRM and B2B sales.
Join