Every business person on the internet — us included — screams about the benefits of implementing a CRM software at the top of their lungs. CRM this, CRM that — your business cannot survive without a CRM!
The business that didn't get a CRM system soon enough is now a creepy urban legend of the corporate world.
But every urban legend has its origins.
In the case of CRM software, the hype around these systems is caused by their… value! Indeed, CRM software can bring your company and everyone involved with developing it lots of value, helping you boost your business.
We thought you wouldn't take our word for it. I mean, we're a CRM vendor; we could be biased. So, we asked CRM practitioners to pitch in and share what they think about it.
What is the most value you get from a CRM system?
The answers are below. Enjoy.
---
How CRM helps businesses in different industries
Jack of all trades and master of... All?!
In the past, CRM software used to only be a tool for salespeople. Fast forward to today, functionality of CRM systems has expanded a lot; CRM is a tool for the whole team. We've gathered all the responses from our lovely experts into one summary for you to skim through, before moving onto the main course of this CRM feast.
First, let's take a look at how CRM helps businesses in different industries.
How does Sales benefit from CRM?
As is tradition, we start with the Sales department, because that's who CRM was developed for…
Structured customer databases. No matter how many lead sources, you can ensure that no detail falls through the cracks by storing everything in one place.
Easier sales pipelines, managed effectively. With the buyer's journey broken down into stages, you have more control over it, positively impacting conversion rates.
More efficient, reliable lead scoring.
An optimised sales strategy. Salespeople can see where they're experiencing churn and adjust their actions accordingly. Moreover, they can also spot the activities that generate the best results and scale them.
Simplified sales reporting and more accurate sales forecasting. Salespeople don't have to spend ages on building sales reports, they can delegate this task to the dedicated software.
Automated sales processes. CRM systems with sales automation functionality take the strain off salespeople and automatically capture leads, nurture them, move them down the sales funnel based on certain events, and distribute them among sales reps.
Increased sales. CRM software keeps track of all the sales opportunities and note down every lead's and customer's pain points, needs, and wants.
How does Marketing benefit from CRM?
First of all, it's important to state that CRM software can help you achieve alignment between the Sales and Marketing departments. Read more about how to make it happen in our article!
Some other benefits of CRM software for the marketing team include…
Accurate Ideal Customer Profiles (ICP). As you have a complete overview of every existing and past customer, you can identify shared characteristics of the "best of the best" and use this knowledge to prospect similar leads.
Data-driven marketing. Analyse the performance of marketing activities, and see which actions brought more leads into your sales pipeline, and which ones didn't work as intended. Then, make a decision based on this data.
Targeted leads with hyper-personalised content. Segment audiences into groups based on different factors, then personalise communication has more impact on potential customers.
Streamlined email marketing. Send mass email campaigns, track their performance, and understand the impact each email has on your sales pipeline.
How does Customer Support/ Success benefit from CRM?
CRM software can also have value for the Customer Support and Customer Success departments (it's called Customer Relationship Management for a reason)...
Reduced customer churn. Customer support reps stay on top of their relationships with customers. All the data about past issues, requests, needs, and wants is stored in one place and is easily accessible.
Automated the onboarding process. You can set up a sequence of emails to gradually introduce new customers to your product.
Reduces the wait time for customer query answer. Set notifications for when your customers reach out to you with a customer service request.
Efficient problem solving. Customer service reps are on the same page, so it doesn't matter who picks up a ticket — all the information is there. Knowing the details of past communication, you can offer an adequate solution.
How does Management benefit from CRM?
Finally, top management can benefit from implementing a CRM system, too…
Keep track of the employee's activity without being invasive.
Make data-driven, strategic decisions.
Conduct more effective coaching sessions.
Increase the productivity of all teams within the company by enabling collaborative work.
Learn more about the benefits of CRM implementation in our article!
There isn't a specific type of company that can leverage these benefits. Small startups and large enterprises, real estate, marketing agencies, SaaS companies, healthcare businesses — everyone gets value out of CRM!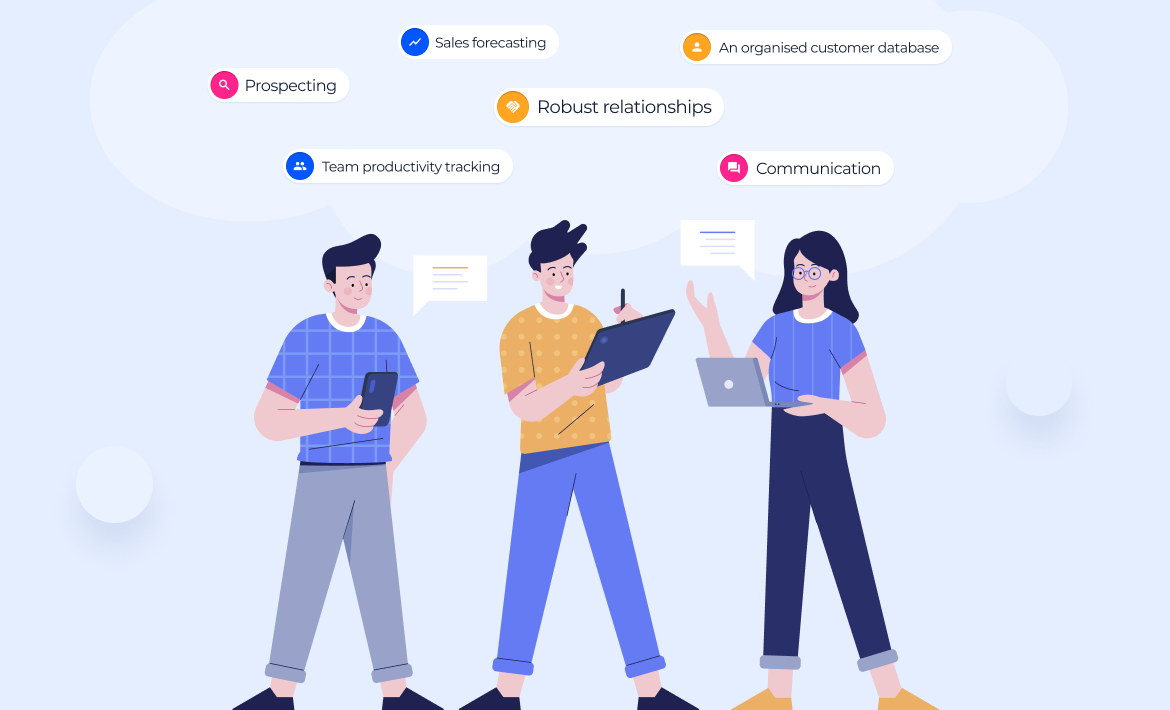 Seasoned CRM practitioners explain the value of CRM
You know what they say: Seeing is believing. Instead of writing another thousand words on the theoretical benefits of implementing a CRM at your business, we've turned to seasoned CRM practitioners to learn more about their experience with CRM software.
Here's how CRM software changed their lives, making their business go from theoretically problematic (aka no CRM) to successful (aka with CRM).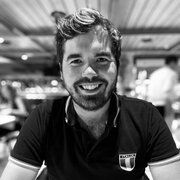 Luke is the newly-appointedHead of SDRs,EMEA of eStore Media. Even better than that, he's a long-time CRM user and a good, good friend of NetHunt CRM!
What is the biggest value that you get from a CRM system?
"The biggest value for me is identifying the companies that our company should be speaking to and when.
Having detailed notes on each conversation with prospects helps future conversations and prevents irrelevant messaging or repetitive spam being sent out to our Ideal Customer Profile (ICP) prospects.
Also, it's the source of truth ahead of opinions when it comes to forecasting what business will be brought in.
CRM software helps my business loads with sales processes, marketing, product development, and customer service as well. I see it with sales-tinted glasses more than the others, but I think all well-noted conversations can also help with the other business units and processes."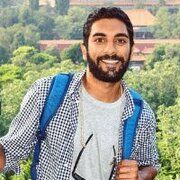 Dipak started his sales career at Uber and Hootsuite, and currently, he's in the EMEA Sales Team at Leadfeeder and is on a mission to help B2B companies nail their prospecting efforts. Dipak names himself "Fulltime Backpacker" and is a strong advocate for remote work. His passion is travel and he doesn't stay in one place for more than 3 weeks.
What is the biggest value that you get from a CRM system?
"My obsession with a good CRM is that everything lives in one place. Additionally, a CRM can help enrich your data further by using add-ons and integrations. Enriched data is more actionable leading to a faster turnaround time from sales.
Finally, staying aligned across an organization starts with your CRM—full transparency between teams is the only way to be successful.
Prospecting is where I see the biggest difference—defining a strategy rather than targeting companies at random is an obvious game-changer. For example, integrating a tool like Leadfeeder with your CRM enables a more seamless working day. Through filters and other customisations and enrichments, your sales team is fed leads that are ready to be called upon. This is a huge win for marketing, too.
Staying organised across all touch-points in sales is only possible with a CRM, especially if you're working on many deals at a time. As a sales manager or leader, the last thing you want to see is your team having deals fall through the cracks because they were not able to keep tabs on them.

Certain CRMs allow you to automatically set up open activities that correspond with your cadence, not only saving your sales team members countless hours of manual activity logging but also ensuring the sales process is followed."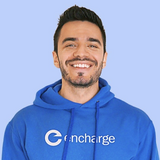 Kalo helps entrepreneurs and marketers grow their businesses with no-nonsense marketing automation and effective emails. He is especially focused on behaviour-based marketing automation and other advanced email strategies.
What is the biggest value that you get from a CRM system?
"The biggest benefit we get from our CRM is the proactive sales follow-up. Studies show that only 2% of sales are made in the initial contact with a lead. As a B2B SaaS business with a relatively long sales cycle, we also see similar trends. It takes anywhere between a couple of weeks to a few months for us to convert a paying customer. During that period, it's essential that sales reps reach out proactively to leads and follow up on their progress in the sales process.
This process would be impossible without tracking the sales pipeline and the activity of the leads in the buyer's journey. The CRM allows us to stay on top of our hottest leads and guide them from the first moment they become a lead (leave their email) until they are fully onboarded and make the first purchase. Weekly sales tasks and reminders, along with the visual presentation of the pipeline in the CRM allows us to send targeted personalized follow-ups at the right times.
That process is semi-automated thanks to our marketing automation platform. For instance, when a lead books a call with us they are automatically moved to the "Booked a demo" stage in the pipeline, and a sales task is created for a sales rep to follow up with them a few days after the call to learn about their progress. Without a CRM, it would be extremely hard to keep track of these conversations and we would risk losing some good leads due to a lack of follow-up."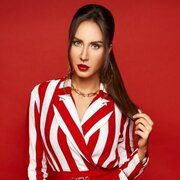 Anna is a marketing and sales specialist, the director of sales at Aitiricity, and a crypto and NFT enthusiast.
What is the biggest value that you get from a CRM system?
"We all know how data can change our lives. Information is a new weapon. But not only is owning big storage of data important, but difficulties also come when you need to structure and handle it. In my opinion, a CRM system is a must-have for any business.
Throughout my career, I've been actively using CRM systems for Sales and Marketing purposes. The main goals I'd achieve with the help of a CRM solution would be effective customer service and, therefore, successful customer retention.
What can be better than having a centralised database for your customers and vendors?
With a database like that, you get an opportunity to increase sales, check analytics, and craft more successful marketing campaigns. Besides, you also get a chance at better segmentation, meaning you can divide the customers you have into different categories and types, depending on the project, track the communication and business relations with them, and note their needs. The whole conversation is centralised from day one. Starting from the moment you receive a customer lead you can see their analytics, when they connected with you first, how long it took to close the deal, what documents were needed and are still needed, etc. You have a centralised database based on your target audience.
Another important benefit of a CRM for me is that it helps me assess employee productivity in an objective way.
Last but not least, it simply disciplines me to keep all the notes neat, makes it easy to interact with them after, and points out the lack of any needed information or the missed tasks."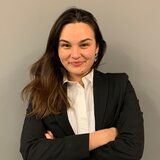 Anastasia is a chief customer carer and passionate product preacher! Her specialities include competitor analysis, sales operations, and partner negotiations. Anastasia is the one who has a "high-level view" of the entire customer success process.
What is the biggest value that you get from a CRM system?
"It's such a fundamental question for me. Having experience working without a CRM system and with it, I think that a few paragraphs won't be enough for me to describe the real value that I feel.
First off, this is the organization of the database and the aggregation of the information about every client, contact, and deal in a single place.
Secondly, for a long time, my primary job was to communicate with our customers and make sure they benefit from our system. My task was to build relations with those clients and make sure they stay with us for a long time. It's impossible to build strong relations without remembering our previous conversations and the details of the deal. With a CRM, it's possible. A few minutes to skim the CRM record before the call and I am ready to start off from the place we've finished our last conversation.
Thirdly, it's much easier to communicate with the team and different departments within the company. If I have a question regarding the deal, I can simply tag my colleague in a CRM record without tons of explanations regarding the situation.
I absolutely have fourth, fifth and tenth points but I'll probably stop here and move on to describing the processes CRM helps me most with…
As for me, CRM helps with the organisation of data and aggregation of communication history. It also automates lots of our processes - client onboarding, payment reminders, assessment calls, creation of tasks, and notifications for the important events with the deals.
Besides, as the leader of a department, it is crucial to see the effectiveness of my team: what tasks and customers they are dealing with now and what the results of their work are. These analytics also serve as a basis for our coaching sessions, so I know which moments need to be talked through, and every conversation is backed by data."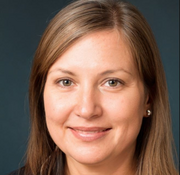 Teri Shern is a co-founder of Conex Boxes. Her passion is helping people solve everyday complicated problems. When not working, her family of five is her main priority.
What is the biggest value that you get from a CRM system?
"The biggest value that we've received from our CRM system is that it has identified bottlenecks within our sales process.
By analysing the data collected by our CRM system, we saw that many customers were getting stuck and waiting too long to receive their quotes. As a result, they ended up going to find a competitor's site and buying/renting their containers instead of ours. To fix this issue, we decided it was important that we streamlined the sales process and therefore brought automation into it.
Now, instead of sorting through requests manually, we've implemented a system that organizes these requests for us and saves our team a ton of time. It has mitigated this bottleneck and has allowed us to get quotes to our customers much sooner, thereby keeping them as customers as opposed to having them leaving for a competitor's business.
Since this issue was resolved, our CRM system has helped us identify a number of other bottlenecks within our company too, giving us the opportunity to create a more efficient business."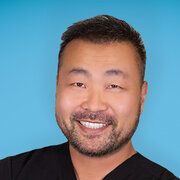 Jae Pak is a degreed engineer, accomplished artist and M.D. with over 15 years of hair restoration experience. He combines his technical and artistic skills and his background in Emergency Medicine to give his patients the best possible results. As an engineer, he helped design the first robotic FUE machines and instruments. He is among the first to pioneer the Scalp MicroPigmentation procedure in the United States.
What is the biggest value that you get from a CRM system?
"We really value the treasure trove of data our CRM provides us with. With it, we're able to track trends, drill down on strategies and pivot when we need to. Most CRM dashboards these days are pretty user-friendly as well, so information is packaged in a way that is easy to understand..
It empowers us with actionable insights that have supercharged our marketing efforts."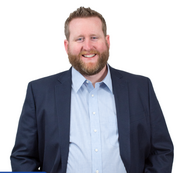 Andrew is one of two Team Leaders for the Emerald Group. Andrew is a USAF Vet who built a team of Agents and Staff who have a deep desire to provide unparalleled customer service to those who serve the US.
What is the biggest value that you get from a CRM system?
"The biggest value I receive from my CRM is the reminders, hands down. In my line of work it requires a lot of conversation back and forth with a lot of people. Capturing, building and nurturing relationships is the name of the game, if you would like to build it big and be in the top echelon of the Real Estate Agent world. The campaigns or touch points that you create for yourself so that nobody goes unanswered is absolutely invaluable.
Anytime I hear of an Agent using Excel or their phone to keep in touch with people interested in Real Estate, it makes me cringe. There is little to no chance that you won't have a lot of people falling out during the sales pipeline if you are doing it purely off memory, unless you are only doing a few deals per year and only handle friends and family.
The business process CRM helps us most with is the touch points for our inbound leads. People find our site through all sorts of avenues, the CRM allows us to stay in constant contact, drop emails, texts, voicemails, mailers, and a few others, automated. This is a no brainer, it's unreasonable to expect one person to be able to keep track of all of this without a strong CRM helping them out. And the greatest part, once you set up some pretty basic touch points and programs, the rest is fairly easy to add in."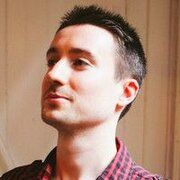 Sam Speller is a Japanese tea enthusiast, a fan of wellness and healthy lifestyle, and the founder of an Australian company, Kenko Matcha.
What is the biggest value that you get from a CRM system?
I credit my CRM system for helping me understand who my customers are.
This tool allows me to collect data on all my leads, organize it, and analyze it, giving me insights into who my customers are, what they want and expect, and how best to deliver it to them. I can also track and keep logs on each customer interaction, ensuring that I'm constantly aware of the stage each of them is at in the customer journey. I can then personalise my messaging to them based on what stage they are in, and what they need to move to the next stage.
Having a comprehensive understanding of my clientele helps me better manage these relationships, resulting in higher customer retention rates, and greater customer lifetime value.
Table of Contents
Crack the sales formula with CRM Lab
Twice a month, receive actionable CRM content to your inbox.
Join the
Telegram channel NetHunt CRM
All about CRM and B2B sales.
Join