Whoever says email marketing is dead is probably still sending out email campaigns manually. Because once you automate the process, email marketing is easy, effective and highly scalable!
This article discusses what email marketing automation is, the benefits it can bring to your business, and how to set up automated email campaigns. We also offer a wide selection of automated email ideas to drive more sales for your business.
By the end of this article, you'll know:
Let's get automating!
---
What is email automation?
Email automation is the process of streamlining your email marketing activities by delegating them to dedicated software. Depending on the functionality your tool offers, it's possible to automate many different email marketing processes. That starts with mailing list creation, mailing list management, and contact segmentation and ends with email communication with leads and customers.
Email marketing automation uses customisable conditions and triggers to send emails at the right time to the right audience without you having to lift a finger. Whenever a specific condition is met or triggered, the software automatically sets off the workflow to send a pre-set amount of emails in a sequence.
The benefits of automated emails.
Email automation requires a certain degree of dedication, but the benefits it brings make it worth the effort. Here are the main advantages of implementing email marketing automation into your business workflows.
It helps to keep your brand on top of your target audience's minds. Instead of immediately unloading lots of information about your brand, you gradually introduce your newly acquired leads to your business and the products you offer. This ensures continuity of your communication and increases engagement.
It increases the number of replies and improves overall email marketing performance. By sending targeted, timely and appropriate emails, you increase your chances of getting them opened, read and replied to. In fact, according to Campaign Monitor, automated emails have 70% higher open rates than the typical email. High levels of recipients' engagement positively affect your email sender's reputation and, therefore, your emails deliverability.
It makes your email marketing activities more organised and strategic. Automated email workflows bring structure to your marketing activities as you plan the sequence out a couple of steps ahead to fit perfectly into your strategy.
It boosts your email marketing team's productivity. Email automation software carries out emailing processes independently and doesn't require much human intervention. It spares your marketing department from having to compile mailing lists, track incoming messages, write repetitive emails over and over again, and schedule them to be sent precisely when needed every time. That way, they have more free time and effort to put into other more challenging tasks that call for human creativity.
According to a survey of information workers conducted by Smartsheet, 69% said automation could help reduce wasted time.
It makes your marketing strategy scalable. When you handle email outreach manually, the number of emails and email sequences you can send is limited by the number of employees in your email marketing team.
It reduces the potential for errors. You don't need to worry about making a spelling mistake or hitting the send button prematurely with automated emails. It's enough to proofread and check over your copy just once when you're setting up the workflow.
It makes your email outreach more personalised. Automated email marketing allows you to segment email contacts into different groups or lists based on their attributes, behaviour patterns and other relevant conditions. With that in your arsenal, you can personalise your email outreach and only send relevant content.
'91% of consumers are more likely to patronise businesses that provide individualised recommendations and offers.'
It improves customer experience. Email marketing automation allows you to speed up your average response time and react to your audience's inquiries immediately, in real-time.
It increases your average deal value. You can increase your chances of upselling and cross-selling by providing your leads precisely with what they need when they need it.
It increases Lifetime Value (LTV) and prevents customer churn. Automated emails help you build and maintain a robust relationship with your customers to turn into repeat customers, increasing the LTV.
It accelerates sales. The combination of all the benefits mentioned earlier of email marketing automation helps your business drive more sales and, therefore, increase your revenue.
Examples of automated emails.
The Welcome Email
Trigger: A new blog subscriber finishes the opt-in process
Imagine the following scenario…
You finally find a blog you like and would like to keep up with, so you leave your email address to become a part of their mailing list... only to never get any sort of confirmation that you're in. Somebody's not doing their job.
It's confusing and a little upsetting. How are you supposed to know whether or not your subscription was successful? Why isn't the business glad that you've joined? Likely, you won't feel the 'Woah, that's an awesome blog, I wanna hear more from them' high anymore. What a bummer for the business in question!
The right way to treat new subscribers is to reach out to them immediately and make them feel welcome. It's essential to set up an automated workflow and create a new record in your CRM before sending a welcome email to the new subscriber whenever they opt-in to be on your mailing list.
There are several ways in which something as simple as an automated welcome email can drive more sales to your business:
Welcome emails tend to have some of the highest open rates, at least three times higher than any other campaign. You can use your chance to promote your hot content and any other offers you want to draw your new subscribers' attention to.
They let you stand among the competition. Surprisingly enough, not all businesses realise the importance of automated welcome emails - if you do, you're for the win.
Your subscribers expect to get them. If you don't reach out to them immediately and confirm their subscription, they can forget who you are and unsubscribe when you finally send an email.
According to stats, 74% of new subscribers expect a welcome email from the business they subscribe to.
🔎Source: Campaign Monitor
They help to build relationships and stay on top of your new subscribers' minds.
You can use a welcome email to introduce yourself, find out a bit about your new subscriber (this would later act as a basis for segmentation), establish a relationship with them, promote your content and ask for a couple of small commitments. Just don't overwhelm your new subscribers. If you have too much to share, split your welcome campaign into a series of smaller automated messages.
Find out how to create a perfect welcome email campaign here!
Here's how we do it at NetHunt:
The Onboarding Email
Trigger: Product registration or trial signup
Woohoo! You've just got a new user - someone has made a purchase or is thinking about it. Kaching!
Regardless of whether you offer a trial period or ask for commitment straight away, you need to onboard your new clients as soon as they sign up for your product. The best way to ensure the immediacy and accuracy of an onboarding process is to automate it.
You need to reassure new subscribers that they've made the right choice of signing up for your product and highlight the benefits of using it for them. This is the perfect opportunity to showcase all the star features you offer and explain exactly how to get the most out of your services.
Just remember that onboarding can be an overwhelming process, especially if your product is complicated and requires a lot of training. It's best to present all the information in a sequence of short onboarding emails, appropriate for the user journey stage.
Here's how we manage automated onboarding emails at NetHunt:
We start with a welcome email and begin the onboarding process by sharing the essential information about our product, the main features and its benefits. Nothing too detailed - we don't want the experience to be scary and confusing.


Then, we add a little bit of personalisation to the process. A personal message - let alone a video one - does wonders for breaking the ice and warming new customers up to your business.
We prefer to break the onboarding down into a more extended series of emails with some wait time in between. A couple of emails later, we finish off with an ask for a pretty solid commitment - to become a part of our community and follow us on social media. While we still don't mention anything about purchasing the paid plan, we're still nudging the user to make a commitment that will convert into a paid subscription. Everything is done with the power of valuable content!
The Happy Birthday Email
Trigger: Client's birthday
Nothing makes your relationship with a lead or a customer stronger than a sincere and timely birthday message. d or a customer stronger than a sincere and timely birthday message. It's a nice gesture that can go a long way. According to a study conducted by Experian, it can also bring revenue in the long run. Here are the stats:

Birthday emails get 481% higher transaction rates than other promotional emails.
Birthday emails generate 342% more revenue than promotional emails.
Birthday emails get 179% higher unique click rates than promotional emails.
To set up an automated birthday greeting email, you need to collect your customer's/ subscriber's date of birth upon their registration or at the start of. Then, have a trigger set off your campaign X days in advance of the date. Alternatively, you can set up a birthday sequence and send an email before your subscriber's birthday, on an actual day, and a couple of days after to remind them to claim their gift.
Here's a beautiful example of an automated birthday email from Rent The Runway.
The Upsell and Cross-sell Emails
Trigger: A purchase has been made or is in the process of being completed
Cross-selling and upselling are pretty risky. You're asking for another commitment immediately after your customer made a purchase or even while they're still at it. But if you play your cards right and communicate the value of your offer, you can quickly sell a more expensive package, increasing the deal value. Salut, better sales velocity!
Just remember, the more you personalise an email, the less it feels like an upsell. Your offer needs to be custom-tailored to the recipient getting it for it to work. Otherwise, it can have the opposite effect. To do that, you need a well-established segmentation routine in your CRM system - label all the records to reflect their needs and wants, and whenever an opportunity arises, hit them with a hyper-targeted upsell.
Here's how Frontier handles this (being a low-cost airline, upsell and cross-sell is more of a business model than a marketing tactic, so they have these automated emails down to a T):
The company presents the things that benefit their bottom line as something that can be useful for their customers. The checklist is a win-win for both parties.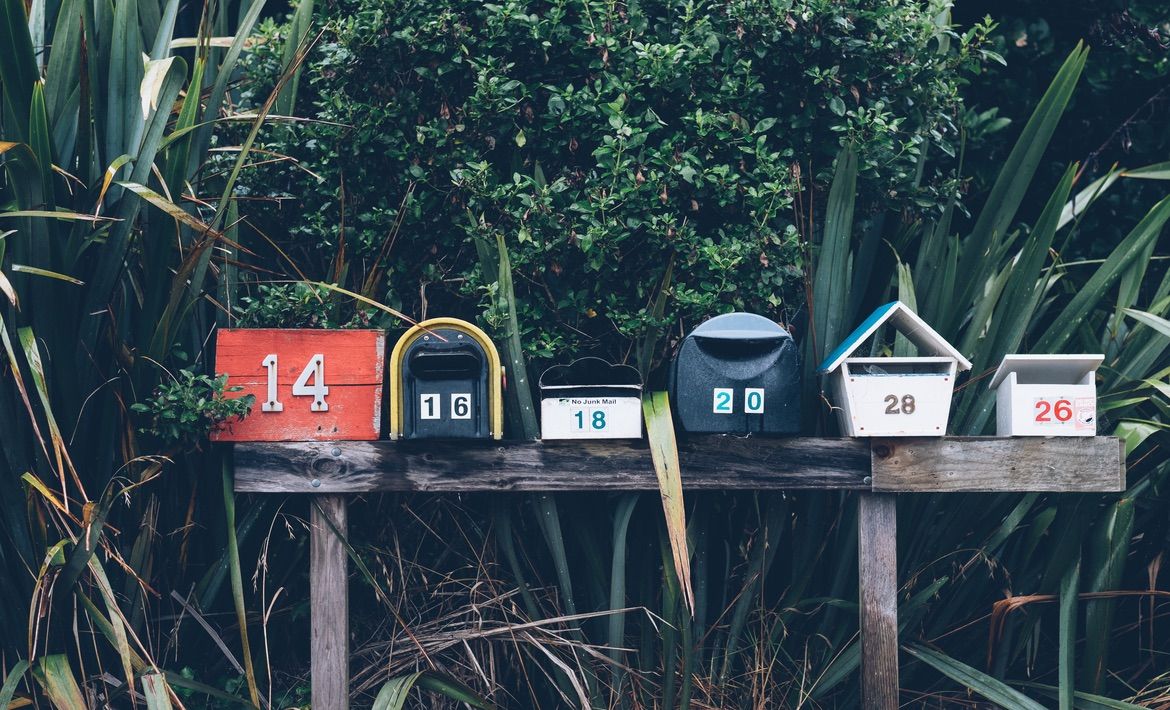 The Abandonment Email
Trigger: An unfinished purchase or unfinished account setup.
If you spot an unfinished registration or an abandoned cart, you should gently remind the user to complete the process. If they forgot to finish the purchase right at the checkout or accidentally closed the registration window, it would be thoughtful of you to reach out to them. Even if the abandonment was intentional, you can still put yourself into your lead's inbox and increase brand awareness. Perhaps, it could well be that they've changed their mind and need a little bit more convincing to hit the Buy button.
Just don't forget to include a clear and noticeable CTA in your email so the recipient knows what to do next.
Here's an example from Peel.
They're playing on a recipient's FOMO by saying not to wait for too long and order today - tomorrow can already be too late.
The Low Activity Email
Trigger: A subscriber or user hasn't been active or responsive for X days
Automated emails are great for minimising customer churn and reviving disengaged subscribers. Have your software track engagement and user activity to spot users that haven't been active or responsive for a certain period. Send them a sequence of automated emails to tell them you miss them and want them back, show what they miss while being inactive, and remind them why they chose you in the first place. We listed top reasons of customer's churn.
FabFitFun did just that in their automated re-engagement campaign.
Or… You can just manipulate your disengaged user's emotion a little bit. Who could've possibly said no to those puppy-dog eyes?  
For more information about re-engagement campaigns and how to create one, check out our blog article!
Just be careful with the metrics you use to determine low-activity customers. It's best to combine several triggers to make sure you aren't annoying people who're simply on vacation or sick leave.
The Account Renewal Email
Trigger: A subscription is coming to an end
Set up a workflow that starts whenever a user's subscription is coming to an end. A trigger should be triggered a couple of days before the subscription expiration date, so you have enough time to get your subscriber to act on it. Ideally, you should send a series of automated account renewal emails with a short wait time, just like we did.
It's convenient for both you and your customer. You're getting another sale, and they enjoy an enhanced user experience as they don't miss the subscription renewal date.
The Feedback Request Email
Trigger: A user has been using your product for X days
Automated feedback request emails are perfect for decreasing customer churn. They allow you to find out whether or not your product meets the customer's initial expectations. Moreover, they give you a chance to identify areas for improvement and spot upsell and cross-sell opportunities.
Schedule these emails to be sent off after a user has been using your product for a certain period - one or two months. Make sure you include an incentive to complete the feedback form to increase form conversions.
Here's an example from Shopify.
Find out how to make a feedback web form here!
The Digest / Summary / Milestone Email
Trigger: A certain milestone has been reached
These are, perhaps, the most fun out of all the email ideas. You can make them interactive or gamify them.
Whenever a customer reaches a particular milestone with your product, you should let them know and congratulate them on that. For instance, DuoLingo uses the daily streak system to keep users returning to this language learning app. Every day, users receive automated emails with their current streak and goals they need to achieve to reach the next milestone.
Alternatively, you can follow Grammarly's steps and send out weekly summaries. Grammarly's automated summary email campaign is exceptionally clever. Not only does it celebrate a user's grammatical achievements over the period and strengthen their relationship, but they also use this email as an opportunity to upsell. They claim that not having a Premium account holds your writing back.
Grammarly Premium offers to fix that immediately.
The best thing about these emails is that you can adapt them to work for your specific company - the idea is highly customisable.
The Event Promotion Email
Trigger: An event or webinar registration
You need to immediately respond to that with an email sequence whenever someone signs up for your event. This sequence should consist of…
A confirmation email to confirm they've reserved a seat
A couple of reminders before the event date
An email on the day of the event with a link to the webinar session
A thank you email to thank all the attendees for coming
A follow-up email with the event materials
We added another slice of personalisation to our email campaign with a video invitation from Anastasia...
You can use this opportunity to promote other relevant content along the way!
How to automate email sequence in NetHunt CRM.
Suppose you want to streamline your lead nurturing and delegate email marketing activities to a machine. In that case, you need to be able to trust the solution you choose with your whole heart and your entire business… literally. If anything goes wrong or the software doesn't have the necessary functionality to meet your business' needs, you won't be able to leverage the benefits of email marketing automation.
You must invest in a tool that can ensure the uninterrupted execution of your email marketing activities. But what's even better is to invest in email marketing automation software that integrates with other tools and your CRM system. That way, you allow for more accessible, more accurate analytics and bring your sales and marketing departments closer together and streamlining their activities and outreach.
Ahem, I think I know the perfect tool to streamline your email marketing activities.
NetHunt CRM is second to none in handling email marketing as it's a Gmail CRM solution that offers sales and email marketing automation features.
Let's have a look at how easy it is to set up an automated email sequence using NetHunt CRM's Workflows feature. For this example, we'll be designing an automated welcome email campaign for new blog subscribers.
First things first, you need to go to the Workflows section of your NetHunt CRM, create a new workflow, and give it a name.
Then, click on the 'Add starting trigger' button to choose the trigger that sets off the automated emails sequence. In our case, we use the 'Webhook event occurs' to collect responses using a blog subscription web form.
After that, you can further customise your workflow with actions that need to occur once triggered.
Our sequence is straightforward and only contains three actions and one helper:
To create a new record in the Subscribers folder
To send the first welcome email
To send the second welcome email
You can type out the body of the email from within the tool or populate the field with a ready-made HTML template.
Check out this article to learn about the best HTML email template builders.
You can also change the 'From' field, use Macros, enable email tracking, and change how the email will look on your recipients' devices.
Once you're happy with the sequence, add the 'End Workflow' action and activate your workflow. Here's what we have once we're done setting things up.

Easy-peasy! This was an example of an elementary automated email sequence, but you can create more advanced workflows with NetHunt CRM. For example, you can set up an onboarding sequence of 5 emails with delays in 2-3 days for each. Alternatively, you could set up an automated Black Friday promo email sequence with discounts for those customers who discontinued using your product because it was 'too expensive' for them. To do that, you need to have the 'Reason Lost' field in your CRM and tags 'Price' or 'Too expensive'. Then, you can set up a Workflow that would only target the contacts that have these labels.

You can do whatever you want! That's the beauty of Workflows by NetHunt CRM.
---
With email automation, marketing becomes easy. With NetHunt, email automation becomes easy!
Don't miss your chance.
Table of Contents
Crack the sales formula with CRM Lab
Twice a month, receive actionable CRM content to your inbox.
Join the
Telegram channel NetHunt CRM
All about CRM and B2B sales.
Join