Don't waste precious space in your email; make an introduction that is a concise yet impactful.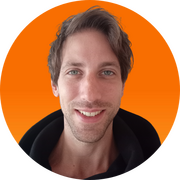 Chris is an engineer turned synthesizer, combining tech expertise with content marketing. Chris writes at chrisstarkhagen.com and carefully curates the best tools for new technical trends, content creation, and marketing.
Twitter
Are you looking for ways to connect with new leads via email? If so, you've come to the right place!
The email introduction is one of the most important parts of any email, it's the first thing people see, and it needs to grab attention, make the reader feel that it's about them and make them want to read the email further.
And it all begins before you even write a single line of text!
In this article, we'll discuss the different elements that make up an effective email, and you'll also find email introduction examples to take inspiration from below.
Follow these tips, and you'll be on your way to connecting with more leads and generating more business in no time!
Adapt your message to the target market
When emailing new leads, also known as cold outreach, it's essential to figure out the target market first.
This includes understanding their interests, how they speak, and what keywords and phrases are relevant to them. This is essential to get both your emails opened and to craft email content that speaks directly to them.
For example, if your target market is interested in property acquisitions and sales in your area, ensure your subject line features keywords and phrases from the industry!
If you're unsure what words or phrases are relevant to the target market, search for similar emails sent successfully by other people in the industry.
Take note of how they were written and if you got curious enough to open them. Subscribing to email lists in your industry can be a great little trick to get valuable insights.
It's not always a market you're targeting with your emails when doing cold outreach, so adapting your email introduction to the person you want your email opened to is vital.
If you're emailing a small business owner, you might want to focus on the company's recent developments.
Is it to a potential customer? Try to personalize the email by including relevant information about their current business challenges and how you help to overcome them.
Are you emailing a CEO for a larger company? Try to capture their attention with a persuasive email introduction that speaks to personal interests.
Cutting through the email clutter and daily noise of emails is all about targeting and relevancy. This will massively help you target your emails more effectively.
Email Introduction Example #1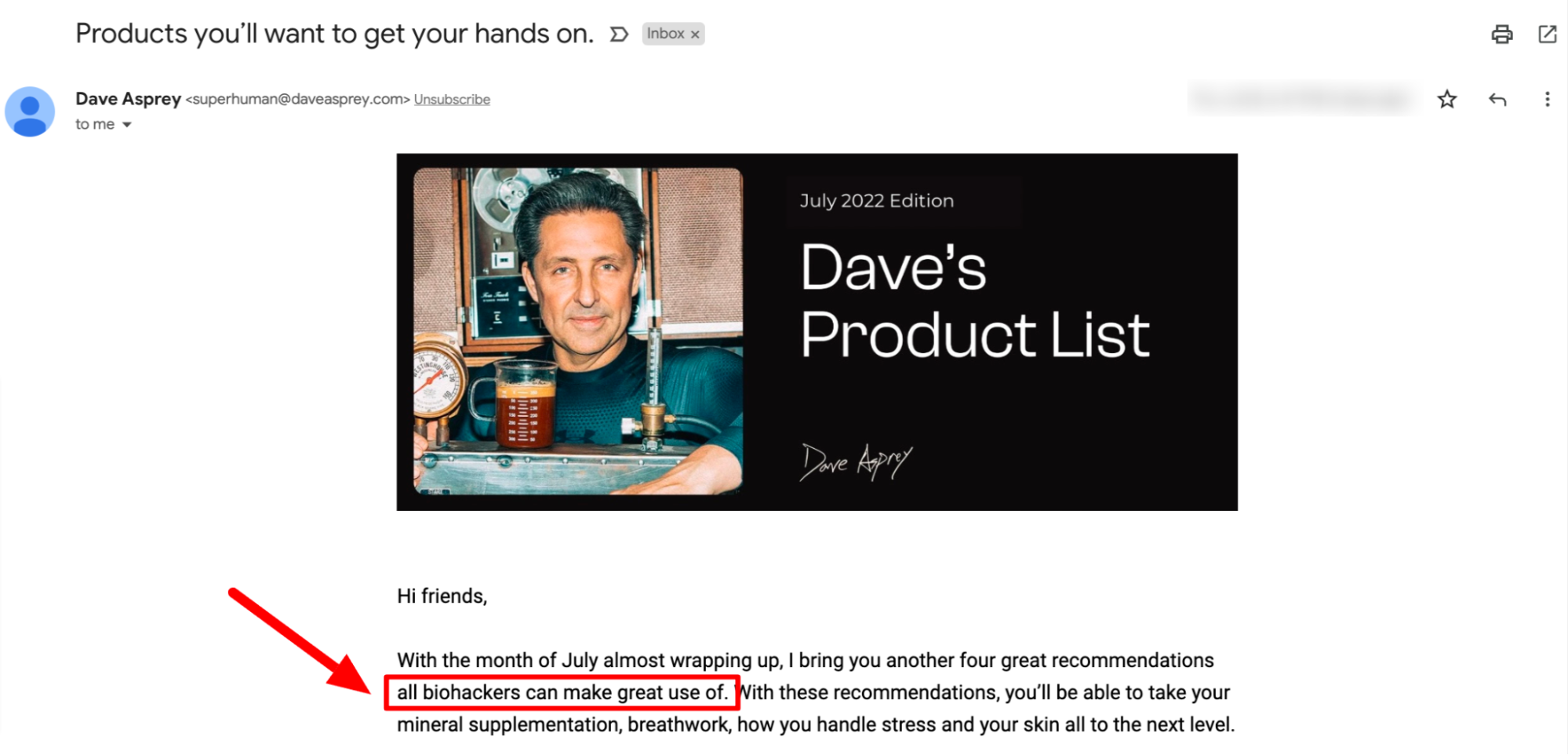 Write a Compelling Subject Line
When it comes to email subject lines, the sky is the limit! However, there are a few tips that can help you write a compelling subject line that will get your email opened.
The first is to think about what the reader needs.
Are they looking for information?
Perhaps a sale?
Is it a new product?
Do they need work done in the business?
Figure that out and focus your subject line around what the reader might want.
For example, if the reader is looking for information on a product, the subject line might be something like "Product introduction: X." Simple and straight to the point.
If the reader wants to buy a product, the subject line might be "Sale! 50% off X, limited time offer."
If it's a blog editor at a company, perhaps lead in with "The post you wrote about X was awesome, can I help you with content?"
The subject line is a significant part of your email, so make sure it's relevant to the person on the receiving end, eye-catching, and captures the reader's attention.
It's also key to experiment with different personalised subject lines and A-B split test what works. This way, you can figure out what resonates best with a specific persona and your email audience.
Email Introduction Example #2

Capture attention with a personalised introduction
When emailing new leads, capturing attention with a personal introduction tailored to the individual is essential.
You only have a few seconds to engage a reader, so make the most of it by delivering a well-researched and attention-grabbing introduction that sparks curiosity in their minds.
Don't be afraid to use personal pronouns or even video messages in your introduction to show that you're an actual human contacting them as opposed to a bland mass generic automated email.
In short, start the email with a lead-in sentence that is personal to them.
This will show that you've done your research and are invested in the person you're emailing. Share relevant information to the reader and help them understand what you're offering.
Also, don't forget to showcase a tiny bit of expertise by sharing facts or some accolades that prove you're the real deal.
Email Introduction Example #3

Explain why you're reaching out in the first place
I always start my email introductions with a brief explanation of why I'm reaching out in the first place.
I've found that if I'm upfront and honest, it builds trust right from the beginning. And if you do your research correctly before reaching out, you should be able to personalize the introduction without much trouble.
It's always a good idea to ensure that your introduction is tailored toward the reader and not just a generic "Hello, I'm emailing you" message.
It's all about providing value in the email introduction.
What's in it for them? If you can show that you're a valuable resource, that's one step closer to winning them over.
Email Introduction Example #4

Provide value in your outreach
When emailing new leads, a crucial step is to connect with them, and what better way to do that than by providing value?
You'll establish trust and build a relationship of mutual respect.
Are you offering something for free?
Are you helping them out?
Are you taking work off their shoulders?
Are you solving a pain point for them?
Think of the best way to provide value and make the email introduction a win-win situation for you and the new lead.
Remember the law of reciprocity - first, do unto others, and they will do unto you, give before asking for anything!
Email Introduction Example #5

Keep your initial introduction short and sweet
When emailing new leads, keeping your introduction short and sweet is crucial as this is not the place to waste people's time with a wall of text.
Instead, address the person's main concern or questions immediately and let them know what you can do for them.
Stick to the essentials and don't get too creative - people will be bored and won't bother reading any further.
Email introductions are a way to connect with potential customers, not waste their time.
Email Introduction Example #6

Frequently Asked Questions
How can I write an effective business introduction for an email?
Some tips on how to write a practical business introduction for an email include taking the time to personalize the introduction for each recipient, making sure the introduction is concise and to the point, and using effective email formatting techniques.
Are there any other tips or tricks I can use to improve the effectiveness of my email marketing campaigns?
Something to consider is using email automation software to help you manage and automate your email campaigns.
This can reduce the time you need to spend on marketing-related tasks, allowing you to devote more resources to growing your business.
Browse our list of Gmail CRM systems to find the one that works best for your business.
Why is email an essential tool for connecting with leads?
Emails are an important tool for connecting with new leads because email is a fast way to communicate with potential customers.
Unlike social media, with an email list, you own the contacts and can easily reach out to them repeatedly. Make sure you build your email list using good and trustworthy techniques.
Wrap Up
When writing email introductions, I've found that less is more.
I try to keep my introduction as short as possible, without any fluff. Get to the point quickly and ensure that my target market knows what's in it for them.
By adapting your message to the target market, writing a compelling subject line, capturing attention with a personalized introduction, and providing value in your outreach, you'll be sure to connect with your target audience.
Make sure to take inspiration from the examples in this article and create your email introduction that will stand out in a sea of other emails!
Table of Contents
Crack the sales formula with CRM Lab
Twice a month, receive actionable CRM content to your inbox.
Join the
Telegram channel NetHunt CRM
All about CRM and B2B sales.
Join